How to use the Cash

Out during the 2022 World Cup?

by Kevin Richard | by Kevin Richard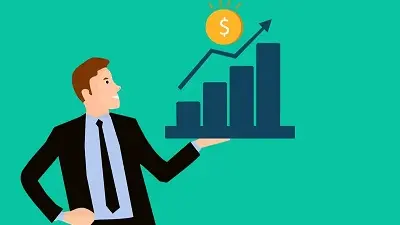 Worried about making a mistake with your 2022 World Cup bets? Are you looking for a reliable way to save money and secure your winnings during the World Cup? Then use Cash Out! In this article, we explain everything you need to know about the Cash Out option with online bookmakers. The World Cup is probably the best time to learn how to use it!

What is Cash Out?
Before knowing how to use the cash out option, you should know the definition and how it works. Cash out was first developed in the UK a few years ago, then it started to appear in more and more countries. Cash out means that on a sports match, you have the possibility of ending a bet before the event reaches its natural conclusion. This can help you if your bet is struggling and can see you recover part of your stake. This option can come in handy during the World Cup betting season.
Bet on the 2022 World Cup at Bet365!
A concrete example of a cash out
In order to better visualize this cash out, let's imagine that you bet £50 on a victory for the French team for a match against Denmark. Unfortunately, you find that the Danes performed so well that Didier Deschamps' players are losing after the first half. You are then understandably worried about your bet, so you decide to use the Cash Out option.
By taking this choice, you will then have the opportunity to recover part of your stake (usually between 30 and 40%), that is to say £15 to £20 for the basic sum of £50. In the end, whether the Blues lose or do they only manage a draw, you won't have lost the £50. But pay attention, there is a time limit to take a Cash Out. The agreed-upon time might be different with each bookmaker, but obviously you can not change your mind at the last minute of the game. With some of your money back, you can bet it on later. This is the first advantage of this 2022 World Cup Cash Out.
Collect your bonus for 2022 World Cup at 1xBet!
The second advantage of the World Cup Cash Out
Apart from avoiding losing your entire stake when a bet goes wrong, the Cash Out has a second option, which can be very useful to save your winnings. In fact, the Cash Out option will also allow you to secure winnings on an ongoing bet, which you will have decided to stop in order to collect the guaranteed money.
For example, let's say you make a combination with Germany, Argentina, Belgium and Poland. Lewandowski, who played a great game, has promised his country the three points. The same goes for Lukaku for Belgium and Havertz for Germany. There is only one match left to win your bet: Argentina. Lionel Messi scored a wonderful goal just before half-time and Argentina were leading 1-0 going into the break. However, the Albiceleste are not playing well at all, and were even dominated by their opponents in the first 45 minutes. This is the perfect time to secure some of your potential winnings and use the Cash Out.
By using this option, you stop your current bet and secure some of your potential winnings. You will not get the full amount of the winnings promised in your bet (e.g. £440 for a £100 bet on overall odds of 4.40), but you will still get a good return (e.g. £220 in this fictitious case). Argentina then went on to fail to win the match. Instead of losing your £100 bet, you get a good return. This cash out system is definitely interesting, especially during a competition like the World Cup.
Collect your bonus for 2022 World Cup at VBET!
Which sites offer Cash Out?
Do you want to take advantage of the Cash Out when betting on the 2022 World Cup? Here are the bookmakers in May 2022 that allow you to access the option:
At Sportytrader, we particularly appreciate the Cash Out set up by the Bet365 site. Available on a large choice of sports, competitions and matches, the amount you get back is often in the high average of the market, and the bookmaker shows once again its generosity with its players. All the more reason to sign up if you don't already have a Bet365 account. 
Collect your bonus for 2022 World Cup at Bet365!
More about 2022 FIFA World Cup