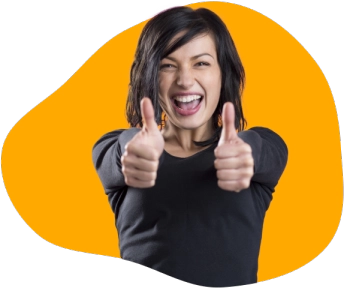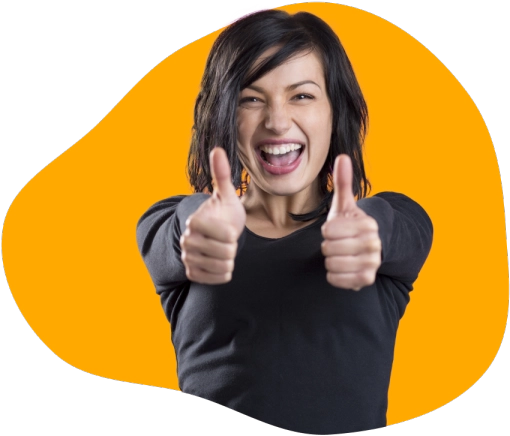 Offers you
Bonus up to :€1000
New customers only | Commercial content | 18+ age limit | T&Cs apply
Stake Bonus in May 2

023

Best bonus : €1000

Type of bonus : Deposit bonus

Minimum deposit : €100

Withdraw : See T & C's on the betting site

Would you like to receive a Stake.com first deposit bonus of up to €1000? Just by clicking on one of the links on this page you can be taken to their betting site and begin the process of claiming the bonus. Don't forget to use the promo code STYVIP.

This Stake bonus that can be received is totally dependent on the size of your initial deposit. It has to be one of at least €100 to qualify and will then be given a bumper 200% bonus. It's another excellent reason to register with this betting site with its excellent Stake.com sportsbook that provides you with so much to do. At present there isn't a Stake.com mobile app but it's still accessible on your mobile devices.

Claiming the Stake bonus is a fairly easy task.so if you haven't signed up with them yet, then now is a good time to do so and enjoy having a bet on the site. The bonus is one of the highest that we've seen. A 200% bonus is such a huge amount to receive, far better than other sites offer.

Stake.com operates in several countries worldwide. There are different betting site welcome bonuses around the world, all great to receive. They are similar in nature to the one we give details about on this page. All will get your time with Stake off to an excellent start, so register an account now.

In Canada, the latest new customer stake sign up bonus sees a maximum $10000 received. The minimum deposit that needs to be made is $100 and again there is a 200% bonus in place. For those living in Ontario, they will need to access stake.ca which is being launched in 2023. In India, the bonus funds are a maximum of 50,000 INR (minimum deposit required 500 INR) and in Brazil, it's 5000 BRL (deposit of at least 50 BRL required).

The UK site does not at present have a welcome bonus. There is still plenty on offer at the site though so registering is a good idea indeed. If this situation changes and a welcome offer is introduced then we will give you all the information on how to claim the bonus. 

Customer support information is also available on all the Stake.com sites. It is always advisable to read all the details when you wish to receive the bonus for new site members. This avoids any mistakes that could easily not occur.
The Stake.com Sportsbook Sign-up Offer
Do you want to receive a new player Stake bonus of up to €1000? Of course you do and it's not at all difficult to do so. Just follow the steps given below and before you know it, you'll be a Stake.com site member. We'll make it even easier by looking at each step in more detail in a short while. Here's the steps you need to take:
Use a link to be taken to the Stake.com site
Complete the registration form and use the promo code STYVIP
Verify your account
Make a first deposit of at least €100
How to register with Stake.com?
Now it's time to look in more depth at how to register with Stake.com and then receive their bonus offer that could be as high as €1000 if making an initial deposit of €500. 
1 Use a link to be taken to the Stake.com site
There are several links on this page that can swiftly take you to the Stake.com registration page. The links are safe and secure so don't hesitate to use them. It won't be long before you arrive at your destination and minutes away from becoming a site member and claiming their bonus.
2 Complete the registration form and use the promo code STYVIP
On the left-hand side of the page you'll arrive on is the registration form. This won't take too long to complete but take your time. It's not helpful to give inaccurate information, so double check everything you supply. The questions asked are the usual ones used on bet sites. There's your name, age, country or residence, email address, phone number and username you wish to use.
Give yourself a username that's easy to remember and don't share your password with anyone. To ensure you can receive the Stake bonus, using the stake.com promo code STYVIP is required.
3 Verify your Account
You will need to do this and just by replying to an email the site will send you verifies your email address. Documents such as a passport or National ID Card can help verify your identity. You do need to have a KYC level 2 status, full details about that on the site. This is important as verifying your account proves you are old enough to bet with Stake.com and own the payment method you are using., otherwise you cannot receive the Stake welcome offer. If unsure, contact customer support.
4 Make a first deposit of at least €100
Choose one of the several payment methods that are available on the site. Most are crypto but other traditional methods are available. If you aren't too sure about how to bet with cryptocurrencies, there is information about them on the site. They are safe and secure with little personal information shared which is always helpful. Now make a deposit of at least €100 to be able to receive the impressive 200% sign up bonus of up to a €1000 bonus amount. To receive the €1000 bonus, a deposit of €500 will need to be made. This is a large betting bonus amount when compared to other betting sites.
Stake Bonus sign-up terms and conditions
With all offers of this nature, there are important terms and conditions attached. These need to be followed or it is possible you might miss out on the bonus offer to bet on the site with. Again, if unsure you can contact Stake.com customer support.
Missing out would be a disaster for a new customer so ensure that it doesn't happen. The full list of terms and conditions for this sign up bonus are available on the site,and it is important that you read them. Here are the major ones to follow:
You do need to use the promo code STYVIP when filling in the registration form to be able to claim the welcome bonus of stake.com. This is a straightforward task to achieve. Go to this page to find out more about the Stake.com promo code.
Stake.com are massive supporters of cryptocurrencies with a wide choice available. These payment methods enable swift transactions and you are not required to share a great deal of personal information. The site does contain helpful information about cryptocurrencies.
After choosing which of the deposit methods to bet with, it's time to fund your account. When you make your initial deposit, it has to be one of at least €100 to be a qualifying deposit for this exclusive bonus. Whatever qualifying deposit is made it will receive a 200% bonus up to a maximum of €1000. To receive that huge amount you are required to deposit €500 so perhaps make that your maximum deposit as no higher bonus can be received. Only deposit an amount you can afford to lose. 
The sum of the deposit you make and the bonus received has to be wagered 40x. This is important to remember as sometimes it is only the bonus that needs to be wagered. We understand there is no time limit on this being achieved. You can use the Stake bonus to bet on both the sportsbook and the casino. Again, that's rather original as usually offers are only used on one of the different sections of the site.
To receive the welcome bonus you must not have previously had an account with them. This is simply for those who are completely new to the Stake.com site and only one bonus can be received. There are plenty of other promotions on the site so enjoy those. There is a KYC2 requirement for members of this site, full details of that are on the site. Do not attempt to abuse the bonus or your account will be closed by Stake.com.
Our Tips on how to use your Stake.com bonus
The sheer size of this Stake.com welcome bonus is a good reason to register an account with them. It has to be used properly though because there's no point in receiving a deposit bonus and then not having much to withdraw from your new account. Therefore make sure some research is carried out for sportsbook events and play casino games that you have some knowledge of.
There are wagering requirements of 40x that need to be met. Remember that this is based on the sum of your deposit and the bonus received. You can keep track of how near you are to fulfilling the bonus wagering requirements on the Stake.com site. This is an important task to carry out because there is a large amount to wager. At least there are no odds restrictions which is good to see. Read our Stake main review page for more information.
What to do
Make sure that when you fill in the registration form accurate information is supplied to Stake.com. You must use the Stake promo code STYVIP to be able to receive this offer. Remember to verify your account to show you are old enough to bet with them and own your selected payment method. Make an initial deposit that is large enough to receive a welcome bonus. The minimum deposit being 100 euros (or currency equivalent). When fulfilling the 40x bonus wagering requirement, play casino games that you have a good knowledge of and on the sportsbook, do some research before placing a bet to give yourself a better chance of success of getting some bonus winnings. Read the full terms and conditions of the bonus to avoid making any potentially costly errors.
What not to do
Do not supply Stake.com with inaccurate personal information. This includes your email address and telephone number.If you want to receive this online betting welcome bonus do not forget to use the promo code STYVIP. Don't forget to verify your account. Do not make a first deposit that is below the 100 euros minimum. The maximum matched bonus is €1000 made after a deposit of 500 euros. There's no need to make a larger deposit, it won't get you a higher bonus. Only deposit what you can afford to lose. When fulfilling the bonus wagering requirements, do not play online casino games you are unfamiliar with or fail to do some research before placing sports bets. Doing so will see losing bets made. Do not fail to read all the welcome bonus terms and conditions. Ensure you follow the Stake.com bonus code system rules and all will be fine.
Stake other bonuses
It's a great idea to register with Stake.com and receive the Stake bonus of up to €1000. That can only be received once though and it's never a good idea to register with a site that lacks other bonuses and promotions. That's definitely not the case with the sports betting site with plenty of other weekly boosts and monthly bonuses such as the ones below.
75,000 Euros Weekly Raffle
Each week sees a 75,000 euros weekly raffle take place. To be able to take part in this raffle, all you need to do is play a great deal on the site. For every 1000 euros that you bet at Stake.com (whether it's on the sportsbook or their casino), you receive one ticket for the raffle. Who knows that could win you a share of the amount on offer. The draw is held at 2.00pm GMT on Saturday so fingers crossed you'll get a win to boost your betting experience.
Everton - Clean Sheet Bonus
Everton FC are sponsored by Stake.com so it's no surprise that they have a promotion totally dedicated to them. Simply place a pre-match 12X bet on an Everton game and if they win to nil then your winnings are doubled up to €100. This has come up five times in the current Premier League season but all in home games. Full terms and conditions of this offer can be read on the Stake.com site.
Daily Races
Every day you can try to get as high as you can up the daily leaderboard with the $100,000 (or currency equivalent) race. Every single bet that you place (sportsbook and casino both eligible) counts and your target is a top 5,0000 finish as that guarantees you receiving a prize. 
VIP Program
It's always good to see your loyalty to a website being rewarded. That is what happens at the Stake.com site thanks to their impressive VIP program. You can receive exclusive promotions and other rewards that will make your time at Stake even more enjoyable.
This VIP program is on offer to all site members. The more bets that you place, then the more points will be earned. There are several levels to the VIP program, beginning with Bronze and going all the way up to the top Obsidian level. 
To qualify for the first VIP level you need to wager 10,000 euros (or currency equivalent). You can work your way through the different levels and to qualify for the top level, 1m euros has to be wagered.
What can you receive from the VIP program? There's lots on offer with everything from bonus codes for use on casino and sportsbook bets, reload bonuses, monthly and weekly bonuses, rakeback and other exclusive promotions to enhance your time on the Stake.com site.
Once you reach the Platinum IV level, you will receive help from a VIP host. They can help you if any problems come along and help you maximize bonuses and promotions. 
American Sports Promotions
Stake.com has excellent coverage of American sport. This does lead to their site members having a fair few late nights as they follow the action live on the Stake sportsbook. The site offers a fair number of promotions for top American sports such as the NFL, NBA, NHL AND MLB. 
Promotions on offer include double winnings on NBA matches with a maximum €100 (or currency equivalent) on offer. This excellent offer is also available for NHL and MLB matches. Baseball fans will love this site as there's also a 9th innings payout promotion. If your selection is in the lead but goes on to lose, you'll still be paid out as a winner with a maximum €100 (or currency equivalent) received. It probably means you can go to bed a bit earlier too knowing you're on a winner.
Cash Out
How do you fancy getting a return on your bet when it doesn't actually win? That can be achieved by using the Cash Out promotion seen on Stake.com.
This is how it works but if using cash out, you need to be following the action live. If your selection goes ahead 1-0 but you doubt they'll hang onto that lead, you can cash out your bet. The amount received will not be that which you'd receive if waiting for the event to end. You do have to concentrate hard when using this feature. The cash out figure will be constantly changing, it all depends on what is happening on the field of play.
If the game doesn't end in a win for your selection, you'll be delighted at getting something back from your bet. There will be times though when you cash out your bet and the thought that your selection won't go on to win the game will be proved wrong. Take a lot of thought with this feature because it can help you get some good returns rather than losses.
The Stake.com Casino Bonuses
In addition to having a highly impressive sportsbook, you will soon become a big fan of the Stake Casino. It's packed with a superb selection of table and casino games. Whether your aim is to get a win on the roulette wheel or play some of the excellent slot games on offer, this is the place to go. Maybe the next card drawn on the blackjack table will beat the dealer or you'll be getting straights and flushes when playing poker.
When you register an account, there isn't a specific crypto casino only welcome bonus at Stake.com. The main bonus of up to €1000 can be used on both the sportsbook and casino. That isn't generally the case and is just another sign of the uniqueness of this site. You certainly won't struggle to find anything to use your bonus on.
While there isn't a casino-only welcome bonus at Stake.com, there is a good range of promotions available. All will make it even more enjoyable to be a member of this impressive site.
For example, there's the Pragmatic Drops & Wins promotion that sees an incredible $2.5 million (or currency equivalent) awarded every month. The wins can be earned on both their slot games and also the live casino tables. All the terms and conditions are on the Stake.com site.
There are more casino bonuses on the site than for the sportsbook. So much in fact that the list of them goes onto a second dedicated page. Make sure you visit the promotions pages on a regular basis to avoid missing out on anything. Actually, it's a good idea to make the pages the first that you visit when logging into your account to see if a free bet offer has been introduced.
With their love of cryptocurrencies, one promotion you'll become a fan of is the Stake Telegram Challenges. These are live on their official Telegram Channel, full details on the Stake.com site.
Frequently asked que

stions about Stake

To receive the welcome bonus of up to €1000, you need to use the promo code STYVIP1 and then deposit at least €100. More details on our bonus page.

Using cryptocurrencies ensures quicker financial transactions take place. There is also less personal information being shared.

With cryptocurrencies being used, your funds will be in your account within minutes.

Yes the sum of your deposit and bonus needs to be wagered 40x.

You can email Stake.com at support@stake.com. There is also a live chat facility on the site.

The bonus is totally legitimate and the site does hold licenses with regulatory bodies.

A new player can receive a bonus of up to €1000. Full details on our Stake.com bonus page. 

A site doesn't have to offer a welcome bonus. If this situation changes we will swiftly tell you all the required details.

The promo code STYVIP is required to claim this bonus. More details about promo codes on this page. 

Last review for the Stake bonus checked the May 29, 2023 by SportyTrader with an overall score of 8.0 out of 10