Champions League Betting Tips
Commercial content | 18+ age limit | T&Cs apply
2020/21 Champions League 

Every club side in Europe wants to win the UEFA Champions League but only the elite can do so. Being the top dog in your own country is vitally important of course, but becoming the champions of Europe is the ultimate aim. Of course, the name of this competition doesn't quite adequately describe it. The majority of teams taking part aren't champions of their own country. There may well be group games early on but from the last sixteen this is a knock-out tournament and that means anything can happen.
Last season proved to be a tournament like no other. All was going well until the pandemic and this led to a suspension of the competition. When it did resume, we ended up with a changed format. This saw the quarter finals onwards being played behind closed doors in Portugal. Rather than the usual two-legged games, we had two remaining games from the last sixteen and the quarter and semi-finals played over one leg, rather than two.
New champions were crowned as Bayern Munich beat PSG 1-0 in the final. The German side won all 11 of their Champions League fixtures, scoring 43 goals. This included a staggering 8-2 defeat of Barcelona in the quarter finals. They will be hoping to successfully defend their title this season but will face tough opposition. Clubs such as Liverpool, Manchester City, Real Madrid, PSG and Juventus will be out to dethrone Bayern.
Sportytrader will be giving you all the latest news and previews of the key games, so fasten your seatbelts, it's going to be a bumpy but oh so exciting ride.
See all betting odds on the UEFA Champions League!
The Road to Istanbul

The 2020/21 Champions League final will be held at the Ataturk Olympid Stadium in Istanbul on May 29, 2021. The bid to reach the final began with the preliminary round and this began on 8 August with Tre Fiori playing Linfield. At that stage, the 2019/20 Champions League hadn't even reached its quarter final stage. Due to the delay caused by the pandemic, we actually ended up in a situation when two different Champions League tournaments wre being played at the same time!
August and September saw the qualifying rounds continue until September 30 after which the final qualifiers took place and the names of all the teams participating in the group stages was known. Qualilfying has been a bit different this season with matches played over one leg, rather than the usual two. We got there in the end though and there were some notable casualties. Celtic lost in the second qualifying round and the following round saw the elimination of Young Boys, Benfica and AZ.
On the first day of October, the draw took place for the group stages. It was the usual protracted draw with teams being drawn and then awards given out followed by interviews. Finally, though the eight groups were filled with the cream of the crop in European football and the countdown is on to the start of the group stages on October 22.
Dates for your Diary
Group Stages: October 20 to December 9
Draw for the Last sixteen - December 14
Last Sixteen Ties - February 16/17 and February 23/24
Draw for the rest of the competition - March 19
Quarter Final ties - April 6/7 and April 13/14
Semi-Final ties - April 27/28 and May 4/5
Final - May 29
Get the latest odds at William Hill
Draw for the Last Sixteen
Borussia Monchengladbach v Manchester City
Lazio v Bayern Munich
Atletico Madrid v Chelsea
RB Leipzig v Liverpool
Porto v Juventus
Barcelona v Paris St-Germain
Sevilla v Borussia Dortmund
Atalanta v Real Madrid
Ties to be played February 16/17 and February 23/24
Make your last sixteen selections at Bet365
Final Group Tables
Group A - Bayern Munich 16,  Atletico Madrid 9, Red Bull Salzburg 4 Lokomotiv Moscow 3
Group B - Real Madrid 10, Borussia Monchengladbach 8, Shakhtar Donetsk 8, Inter Milan 4
Group C - Manchester City 16, Porto 13, Olympiakos 3, Marseille 3
Group D - Liverpool 13, Atalanta 11, Ajax 7, Midtjylland 2
Group E - Chelsea 14, Sevilla 13, Krasnodar 5, Rennes 1
Group F -  Borussia Dortmund 13, Lazio 10, Club Brugge 8, Zenit St Petersburg 1
Group G -Juventus 15, Barcelona 15, Dynamo Kiev 4, Ferencvaros 1
Group H - PSG 12, RB Leipzig 12, Manchester United 9, RB Leipzig, Istanbul Basaksehir 3
The top two in each group qualified for the knock-out stages with the side in third going into the Europa League.
Go to Bet365 for all the odds on the Champions League
Champions League Statistical Analysis

Let's take a look at how the group stages progressed last year. Statistics are very important when it comes to trying to predict how matches will progress. There are plenty of markets that you can bet on to try and get winners.
For example, the under/over 2.5 goals market is a popular one to place bets on. 96 group games are played and last season, 61 of them saw over 2.5 goals scored in them. There will be games played between sides of differing class and these can see plenty of goals scored. For example, you may well expect matches such as Bayern Munich v Lokomotiv Moscow, Liverpool v Midtjylland and Borussia Dortmund v Club Brugge to be high scoring affairs.
In terms of the both teams to score market, 50 of 96 Champions League group games last season saw both sides get on the scoresheet. Teams such as Atalanta, Manchester City and Barcelona score a lot of goals but also concede on a regular basis.
Of the 96 group games played last season, 40 ended in a home win, 22 were drawn and 34 were won by the away side. More away and home wins are to be expected in the group stages than the knock-out rounds. There are games where the gap between the two sides is a wide one.
Place your Champions League Bets at Bet365
 The Contenders

Bayern Munich won the Champions League last season, their first victory since 2013. They played 11 games and won each and every one of them. 43 goals were scored and just eight conceded. Lewandowski scored 15 goals for them in their title winning season. The German side haven't made the best of starts to their domestic league but again look strong contenders in this season's Champions League.
Their group is one that shouldn't provide them with any problem. The arrival of Leroy Sane from Manchester City gives them even more power up front. There's a good chance that they can win a second Champions League in a row. It will be harder though with more visits to the homes of their opponents rather than the Portuguese bubble of 2020.
Could this be the year for PSG?

PSG long to win the Champions League and are gradually getting closer. Last season saw them reach their first final, only to lose to Bayern Munich 1-0. It was a major step forward though and they will hope to go one better this season.
They have kept their main players so that's great news. 
Can Manchester City finally win the Champions League?
Just like PSG, Manchester City have wealthy owners who aren't satisfied with just winning their domestic league. City thought that hiring Pep Guardiola might get them that Champions League win but they are yet to even reach the final. Last season was going well for them with a win over Real Madrid in the last sixteen but then they lost to Lyon in the last eight.
City are still prone to an occasional nightmare performance that costs them dearly. Their group draw is a good one and they should win it. If the season goes as planned and there are two legged matches with home and away fixtures, that will help them as their form at the Etihad is generally good. Getting Sergio Aguero fit would be a major plus but they have lost David Silva and still have problems at the back.
Check out the latest Champions League odds at Bet365!
Liverpool Bid to Regain their Crown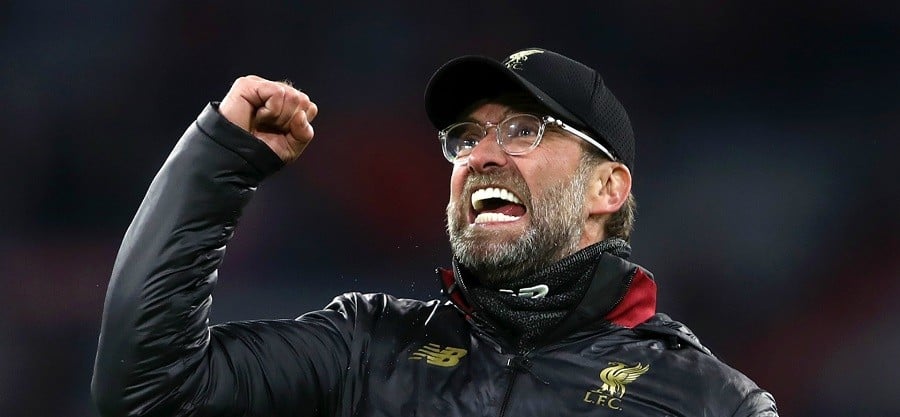 Liverpool didn't have a great campaign last season as they tried to retain their European crown. There were struggles in their group and then they lost to Atletico Madrid in the last sixteen. They lost three out of eight matches played in last season's Champions League. They will ceretainly be wanting to go further this season and that looks a possibility. Their group isn't a bad one, the games against Atalanta look like ones where bets on both teams to score and over 2.5 goals need to be made. 
The Reds did manage to win the Premier League though and in convincing manner. They have strengthened during the summer with Thiago and Jota looking excellent signings. Liverpool know how to win titles and that will help them this season. With more games likely to be played at Anfield and a group that they should qualify from, the English champions will be strong contenders this season.
Place your Champions League bets at William Hill!
Strong Spanish Challenge this year?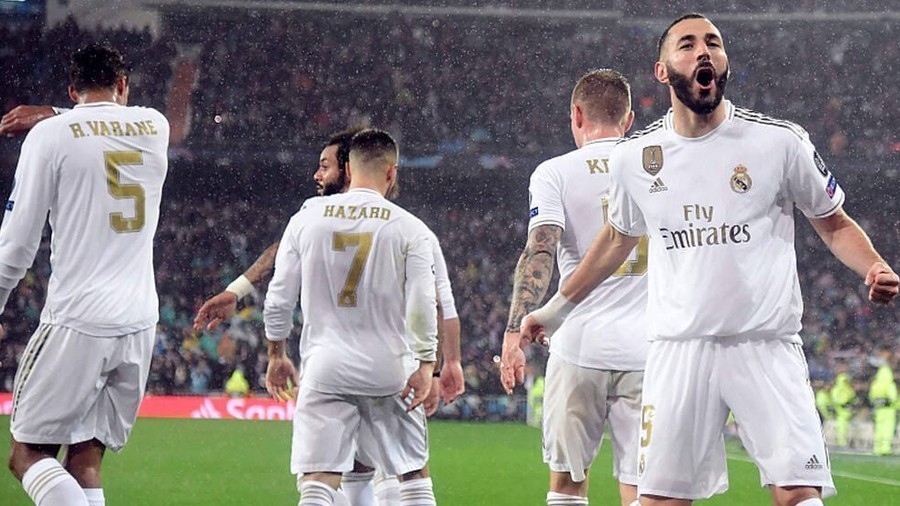 Spain used to dominate the Champions League but not in the past two seasons. Real Madrid exited at the last sixteen stage, Barcelona were humiliated by Bayern Munich and Atletico Madrid lost to Leipzig in the quarter finals.
Barcelona will do well to challenge for this title. There still seems to be unrest in the camp and it's a fair while since they have looked like becoming European champions. At least we'll get to see Messi v Ronaldo in the group stages.
Real Madrid had an inconsistent campaign last season winning three, drawing two and losing three. They will need to improve their home form if a challenge is to be made. They will be hoping that Eden Hazard has a more productive season than he did in his first year with the club.
Atletico Madrid are never easy to beat and did knock out Liverpool last season. The arrival of Luis Suarez may help them after only scoring 13 goals in nine games last season. A dark horse may well be Sevilla, who won the Europa League last season. They have a good draw and should make it to the knock-out stages. Can they repeat their Europa League dominance in the Champions League?
All the latest odds are at Bet365
Who will be the Top Goal Scorer?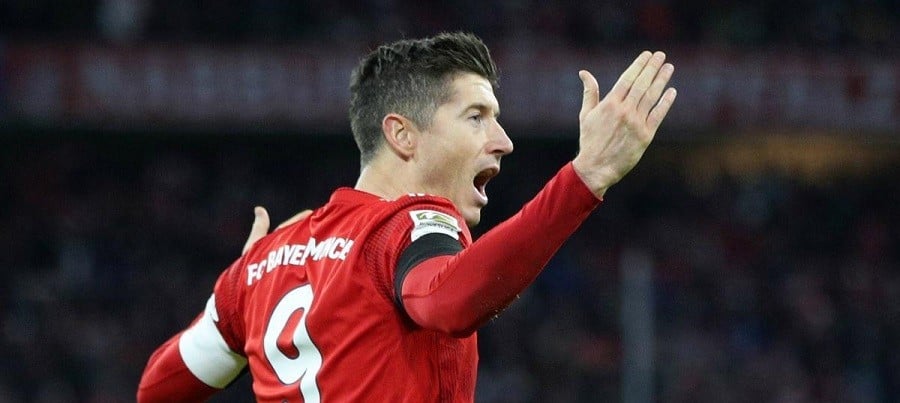 There are so many bets that you can place on the Champions League. One that can maintain your interest for a fair while is on the top goal scorer in the competition this season. There are of course many contenders with some fantastic and prolific scorers to choose from. 
It wasn't a close race at all last season with Robert Lewandowski in dominant form. He scored 15 goals in ten matches in last season's Champions League. Being part of the Bayern Munich side helps of course. They scored 43 goals in last season's competition and a few more big wins may well be on the way this term. He has been in form for the defending champions again this season with three goals in the group stages, including two in the 6-2 away win at Red Bull Salzburg.
However, he faces a battle to again be the Champions League top scorer. Four players are joint top scorers after the group stagesm namely Neymar (PSG), the prolific Erling Haaland (Borussia Dortmund), Marcus Rashford (Manchester United) and Alvaro Morata (Juventus). All of those players, bar Rashford will have the chance to add to their totals in the knock-out stages. On five goals are Oliver Giroud of Chelsea, four of which came in the win away at Sevilla. Ciro Immobile (Lazio) and Alassaen Plea (Lazio) also are just one of the lead.  There are seven players on four goals including Ferran Torres (Manchester City), Diogo Jota (Liverpool), Karim Benzena (Real Madrid) and last but never least, Cristiano Ronaldo (Juventus), all of whom are with teams in the knock-out stages.
Choose your top goal scorer at William Hill
Champions League 2020/21: Our free betting tips
So, the scene is set therefore for a fascinating Champions League. Bayern Munich were way above the rest last season and won every game. Can they win the title again? Will Liverpool prove to be a dominant force again? Manchester City and PSG will be all out to get that first European title and then there's Real Madrid, Juventus, Barcelona and Manchester United.
All those betting opportunities to come and our team of experts will help you get some winners in the months to come. They will provide you with excellent previews, packed with key statistics and showing you just why they think their tips will become winners. Check out the site for all the latest news and odds.
Bet on 2020/21 Champions League now!
Latest Champions League Odds
Bayern Munich - 11/4
Manchester City - 7/2
Liverpool - 11/2
Juventus - 12/1
PSG - 12/1
Real Madrid - 14/1
Chelsea - 14/1
Barcelona - 18/1
Atletico Madrid - 16/1
Borussia Dortmund  - 25/1
Our Champions League Predictions of the moment