Champions League Pre

dictions & Betting tips
Find our free Champions League prediction, as well as our expert forecasts on all the Champions League football matches (2022-2023) from the third qualifying round to the final. Lots of information available for your sports betting!
Champions League presentation - Football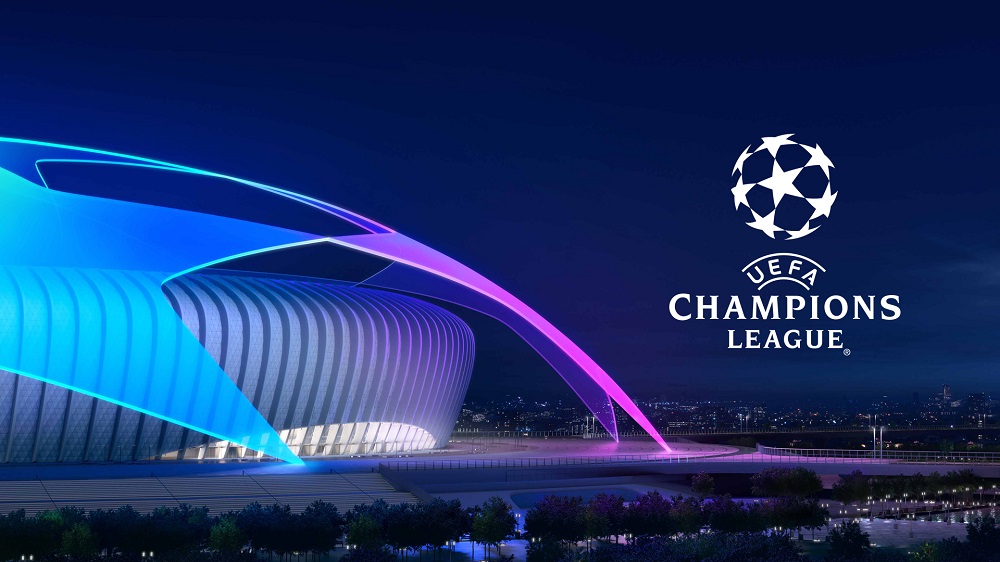 source: uefa.com
The UEFA Champions League is undoubtedly the most important competition for European club teams. Regularly attracting over 700 million viewers worldwide for the final, the prestigious trophy is often seen as the absolute pinnacle of what a club can achieve in the modern game. 
After a thrilling group stage which saw the top two teams from eight groups advance, we're finally into the knockout stages of club football's most prestigious competition. Some big names have already been eliminated from the tournament including Manchester United and Barcelona, with a few heading to the Europa League by way of a third-place group finish (check out our Europa League betting tips). Going forward, the final 16 teams will now face off in a series of two-legged fixtures (home and away) to determine who will lift the famous trophy for the 2022/23 season. 
A resilient Real Madrid overcame what is possibly the most difficult run to the trophy in the competition's history in last year's iteration of the Champions League. Starting with PSG in the round of 16, they would then meet Chelsea in the quarter final, Manchester City in the semi final and lastly, a Liverpool side that was having a historic season, in the final. This run included a number of shocking last-gasp goals as Madrid proved their pedigree and never-say-die attitude. Madrid would prevail in the final by way of a Vinicius Jr. goal in the 59th minute to secure a 1-0 win and their 14th triumph in the UEFA Champions League. They'll now look to make it 15 after topping Group F with four wins, one draw and one defeat.
Bet on Champions League at Bet365!
Dates for your Diary
Last 16: First Legs - February 14/15 and 21/22. Second Legs - March 7/8 and 14/15.
Quarter Finals: April 11/12 and April 18/19
Semi Finals: May 9/10 and May 16/17
Final: To be played in Istanbul on June 10.
The Group Stages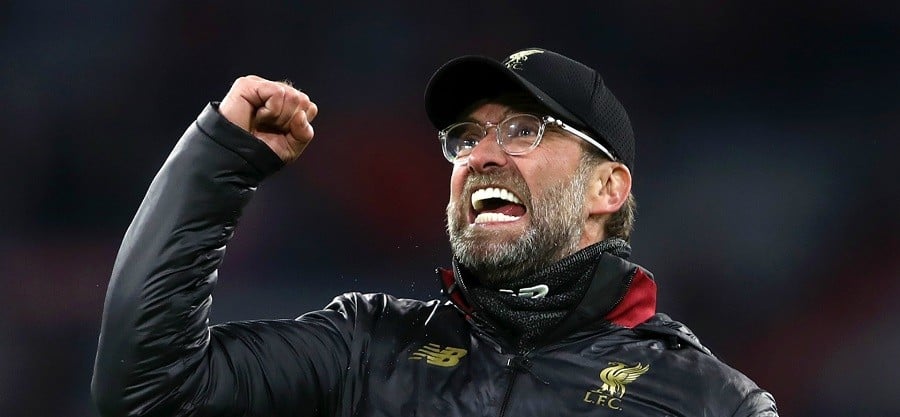 Final Group Tables
Group A:  Napoli 15, Liverpool 15, Ajax 6, Rangers 0
Group B:  Porto 12 Club Brugge 11, Bayer Leverkusen 5, Atletico Madrid 5
Group C: Bayern Munich 18, Inter Milan 10, Barceona 7, Viktoria Plzen 0
Group D: Tottenham 11,  Eintracht Frankfurt 10, Sporting Lisbon 7, Marseille 6
Group E: Chelsea 10, Milan 7, Red Bull Salzburg 6, Dinamo Zagreb 4
Group F: Real Madrid 13, RB Leipzig 12,,Shakhtar Donetsk 6, Celtic 2
Group G: Manchester City 11, Borussia Dortmund 8, Sevilla 5, FC Copenhagen 2
Group H: Benfica 14, Paris St-Germain 14, Juventus 3, Maccabi Tel Aviv 3
Both England and Germany have four teams in the knockout stages. All the English clubs qualified with three of them being group winners. The only German club knocked out were Bayer Leverkusen who move into the Europa League. Italy has three clubs (all bar Juventus) and Portugal have two. Spain had a bad time with Atletico Madrid, Barcelona and Sevilla failing to reach the last 16. Only Real Madrid have made it into the last 16. Both Belgium and France have one club through.
Bet on the group stages at William Hill
Draw for the Last 16
RB Leipzig v Manchester City
Club Bruges v Benfica
Liverpool v Real Madrid
AC Milan v Tottenham
Eintracht Frankfurt v Napoli
Borussia Dortmund v Chelsea
Inter Milan v Porto
Paris St-Germain v Bayern Munich
First Legs - February 14/15 and 21/22. Second Legs - March 7/8 and 14/15.
The draw for the last 16 of the Champions League was made on November 7. It produced some mouth-watering fixtures highlighted by a repeat of the 2021/22 final. Liverpool will face Real Madrid for a place in the quarter finals. The other stand-out tie is between PSG and Bayern Munich with the first leg being played at home. Will Lionel Messi taste victory in this competition yet again with his new club after lifting an astounding four Champions League trophies at Barcelona? 
There are two Anglo-German ties in the last 16. English Premier League champions take on RB Leipzig, while Chelsea are up against Borussia Dortmund. The other English side left in the Champions League are Tottenham who will face AC Milan. Three Italian clubs are in the last 16, Inter are up against Porto and Napoli take on the 2021/22 Europa League winners Eintracht Frankfurt. The other tie sees the surprise team of the tournament, the Belgian side Club Bruges, up against Benfica.
Bet on the Champions League at Bet365
Statistics for your Champions League predictions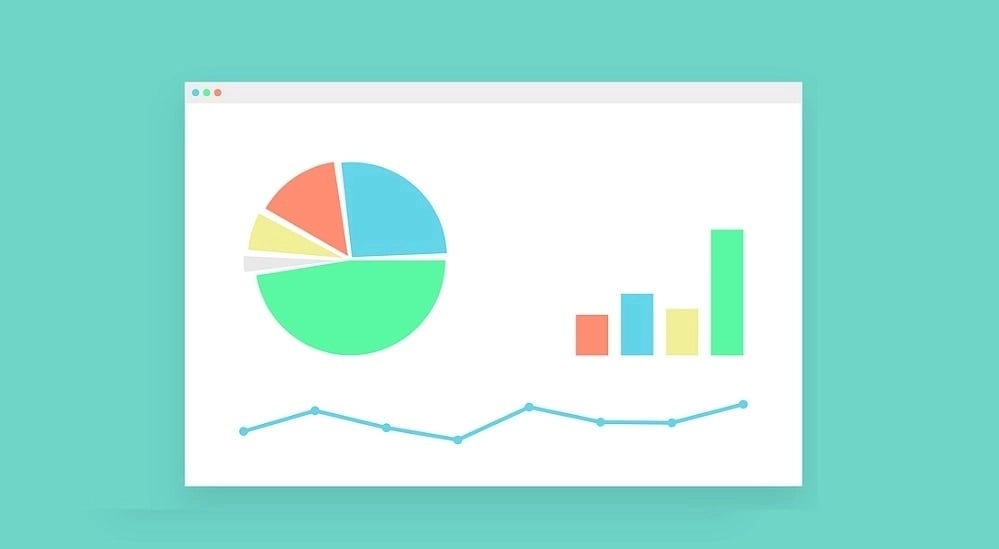 The most important thing to remember about the Champions League is that it is generally very prolific! In the current season as we begin the knockout stages, the competition is averaging a massive 3.17 goals per match. That's up from last year's total of 2.87 average goals per match, which was already on the high side! For comparison, the Premier League is averaging 2.86 goals per match this year while the Bundesliga is comparable at 3.19. The crazy matches, both in qualifying and in the group stage, are certainly worth it. So, let's face it, if you want to win your sports bets on the competition you will have to start by betting on goals in the Champions League. Betting on good results will often pay off.
The other important information about the Champions League is that home sides tend to do very well. Home teams have won 48% of their matches in the 2022/23 edition so far, a number that is exactly the same as the 2021/22 iteration. We also see away teams winning 29%, while the match ends in a draw 23% of the time.
Secondly, and this is in line with what we said earlier, this competition is undoubtedly one of the most spectacular in the world, both in terms of the game and the goals scored. In this respect, you should know that almost six out of ten matches had over 2.5 goals during the current season (56%), while over 3.5 was noted in 33% of the matches. As the bookmakers' odds are often good, we do not hesitate to combine several over bets on the Champions League. Even an average bet of €10 can be worth a lot!
Another subject now, if you are fond of football betting on exact scores we advise you to limit your bets on the competition. In the Champions League more than anywhere else, the results are indeed very different and vary enormously from one fixture to another. However, if you want to take a chance, you should know that this season the most common result has been 1-1, which occurred in 9.7% of matches so far (18 times). A 2-0 home victory result comes in second-place at 9.2% (17 times) while a goalless 0-0 draw sits third at 8.6% (16 times).
It is difficult to bet on this kind of market, so you may also consider a bet on the "Both teams score" bet, which has hit in 49% of the matches this season and 52% in the previous season.
Finally, make a habit of betting on late goals this season. In the Champions League, more than in any other competition, it is the 75'-90´ + stoppage time interval that is the most spectacular, accounting for 21.7% of total goals in the tournament this year. This is a huge ratio - almost one goal in four - which is mainly due to the fact that teams play for everything in the final moments of matches, leading to more bulging of the net than in the other intervals. The odds for a goal in this part of the game are often in the 1.70s, so there's no need to hesitate: go for it!
Place your Champions League Bets at Bet365
How to predict Champions League matches?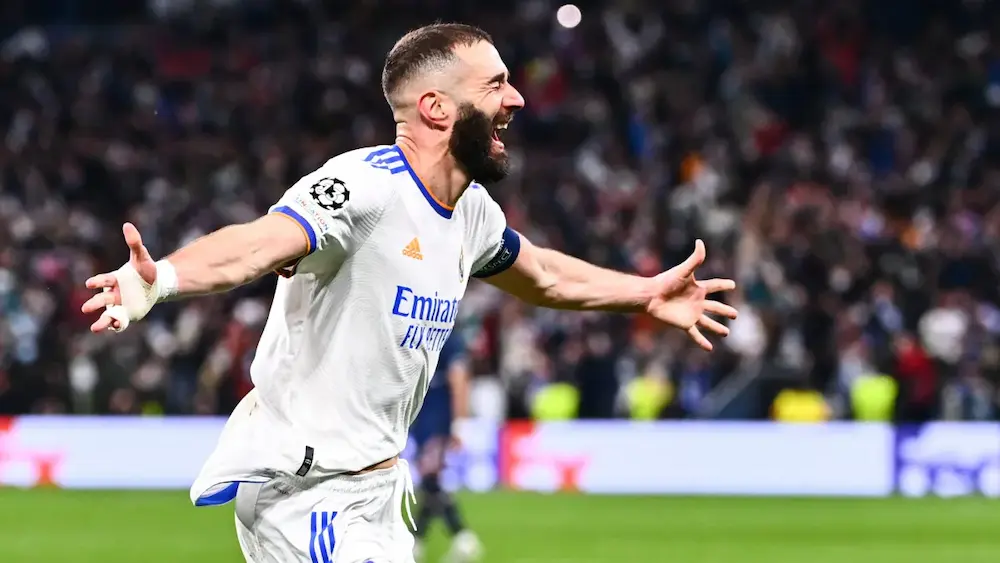 After having dealt with the statistics which should give you some indications for your bets, let's now talk about the essential steps to take before placing your bet on the Champions League football. First of all, you will have to analyze the form of the players, especially that of the key players present on the pitch. For example, last year with Real Madrid, Karim Benzema could single-handedly win a match for his team. If he is in form, you will understand that a bet on "Real Madrid win" will be more reliable than if the Frenchman is not there. And the same reasoning should be applied with stars like Mbappé, De Bruyne, Haaland and company.
For the same reason, keeping an eye on injured and suspended players will also be important before predicting and then betting on a Champions League game. If a major player (e.g. Salah at Liverpool) is unavailable for a game against a major opponent, this could obviously affect the final outcome of a game, regardless of the stage of the competition.
Then, of course, the importance of the match should be taken into account. For example, if a favorite team has already qualified for the Round of 16 in the group stage, and its underdog opponent is fighting for a place in the knockout stage, it may be more attractive to bet on the latter team than on the former, which may be able to rotate its squad. The same reasoning applies to the knockout phase. If a team has beaten its opponent 4-0 in the first leg, we will avoid betting on its victory in the second leg -- this applies to every football competition. We saw it again in the last edition with Manchester City, who won 5-0 against Sporting in the round of 16, before settling for a draw in the return leg (0-0).
Finally, you should of course compare the odds on the Champions League before placing your bets on the competition . As you know, sports betting sites usually offer different odds for similar bets. To ensure the best potential winnings, it's better to register with a number of bookmakers in order to take advantage of the best odds on your bet. On an average Champions League match, Bwin may offer odds of 2.00 on a Chelsea win against Real Madrid, while bet365 will offer odds of 2.10. In the long run, your winnings on the competition are bound to be impacted, so don't underestimate this step.
Betting on the Champions League
Prediction for the Top Scorer in the Champions League?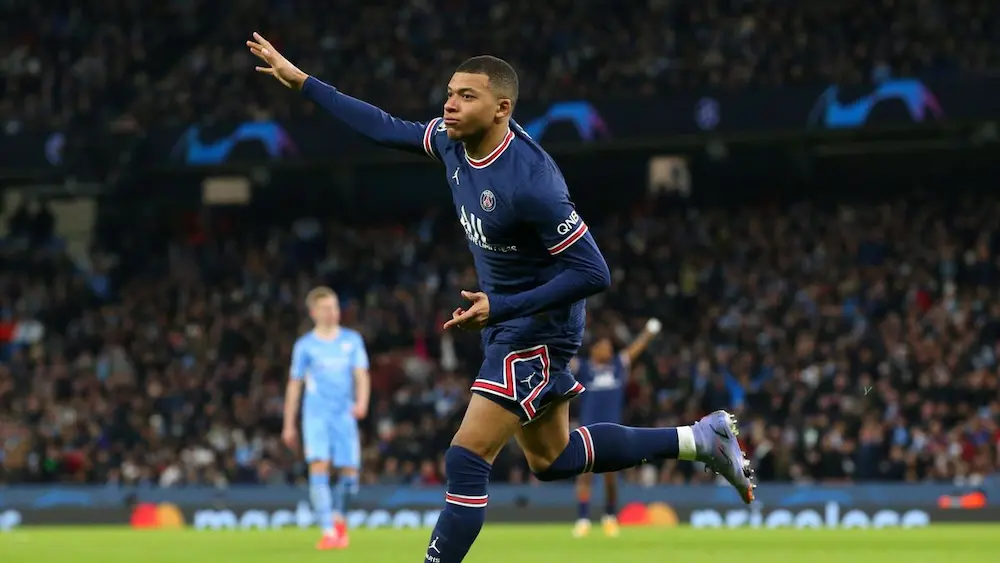 Another market that is often favored by punters is the prediction for the top scorer in the Champions League. Each year, the various online betting sites offer to place a bet on the individual who will finish as the top scorer in the competition, over the entire duration of the tournament. This type of betting is very popular, as the sums that can be reached with the best sports betting bonuses can be very impressive. For example, the bet365 bonus can be used on some very attractive odds in this market. Players who backed Benzema last season were well rewarded. Will that make you want to do the same this season?
After the group stages, Mo Salah and Kylian Mbappe are level on seven goals each. They're followed by Erling Haaland and Porto's Mehdi Taremi. Robert Lewandowski also has five goals but Barcelona are out of the competition. The iconic Lionel Messi also sits on four goals.
If you want to try your luck in this 2022-2023 edition, you will have to take into account your player's ability to score goals in this Champions League in recent seasons, such as the tactics adopted by his team (forward-looking? More defensive?) and the number of games potentially played. You should also look at the current fixtures and if the player has the opportunity to have an explosive game before the competition gets much stiffer the deeper we go into the knockout stages.
Top Goalscorer Odds
Here are the current odds for which player will walk away as the Champions League top scorer as we begin the knockout stages. Below are the top 25 as provided by bet365.
Erling Haaland - 2.87
Kylian Mbappe- 3.25
Mohamed Salah - 3.50
Lionel Messi - 26.00
Leroy Sane - 34.00
Vinicius Jr. - 34.00
Sadio Mane - 41.00
Olivier Giroud - 41.00
Neymar - 67.00
Darwin Nunez - 67.00
Roberto Firmino - 67.00
Karim Benzema - 67.00
Mehdi Taremi - 67.00
Harry Kane - 101.00
Heung-Min Son 101.00
Pierre-Emerick Aubamayeng - 101.00
Christopher Nkunku - 101.00
Richarlison - 101.00
Jamal Musiała - 101.00 
Serge Gnarby - 101.00
Phil Foden - 101.00
Lautaro Martinez - 101.00
Khvicha Kvaratskhelia - 101.00
Julian Alvarez - 101.00
Kevin de Bruyne - 101.00
What's interesting to note is that Erling Haaland remains the oddsmaker's favorites to finish as the top goalscorer despite trailing Mbappe and Salah by two goals. However, there are good reasons for this price as Manchester City have a much higher likelihood at the moment of making a run to the final, which would mean more pitch time for Haaland. 
PSG's Kylian Mbappe and Liverpool's Mo Salah have seen their respective teams receive extremely tough draws in the round of 16 as the Parisians face off with Bayern Munich while Liverpool will yet again take on defending champions Real Madrid. Both clubs are at serious risk of crashing out of the tournament at this stage which would be a bitter blow to anybody who has a bet on either Mbappe or Salah topping the charts. 
City, on the other hand, will face off against RB Leipzig who they will be expected to beat. It's hard to look past Haaland in this situation given his ridiculous scoring record in his first season in England's top flight. The Norwegian has banged in 21 goals in just 15 league appearances for his club so far in addition to another five goals in the Champions League and another goal in the EFL Cup. when considering the tough fixtures of the other two 
At the moment, Haaland would be the safe bet considering PSG and Liverpool's difficult round of 16 matchups. However, Lionel Messi, sitting on four goals, certainly can not be ruled out at that massive price. The Argentine is coming off lifting the World Cup and is still playing at a level where we can be considered the best in the world. If PSG can get past Bayern in the first round, they could be looking at a serious run with La Pulga at the heart of their offense. It's worth a punt in our opinion at odds of 26.00 to back the legendary Messi to top the goalscoring charts.
Our free prediction for the 2022-2023 season: who to bet on?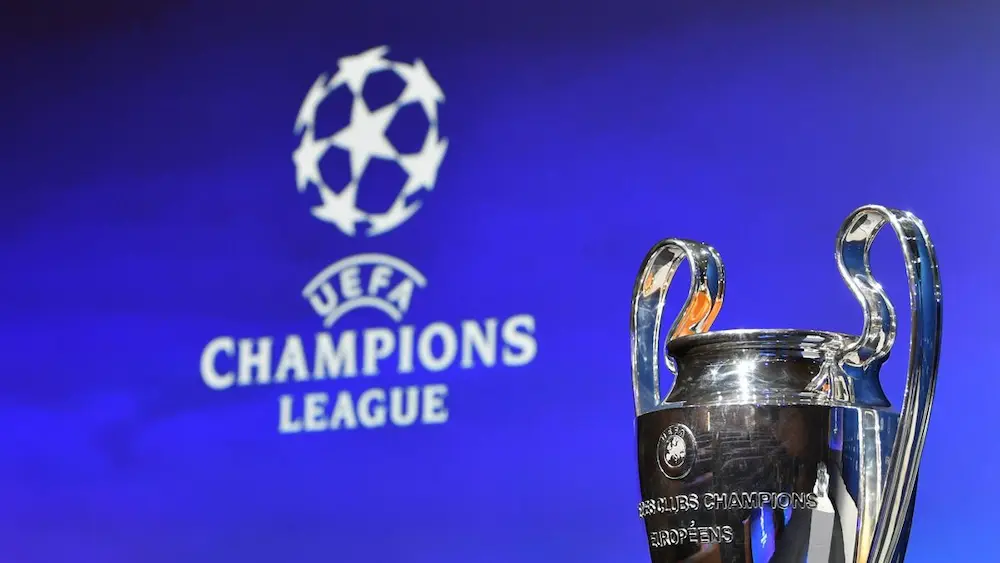 The 2022-2023 edition of the Champions League will once again feature some of the biggest clubs in Europe.
Manchester City are the overwhelming favorites to win their first ever Champions League and manager Pep Guardiola's first since his fabled Barcelona days. However, at this price we don't see much value in backing the Citizens given that they still have to go through three rounds of fixtures before even making the final.
The round of 16 draw certainly complicates things for the other four favorites as PSG, Bayern Munich, Liverpool and Real Madrid will all face off in the first round of knockout round fixtures.
A team potentially being overlooked is Napoli, who are certainly worth a punt at an excellent price of 13.00. They've clearly separated themselves as the cream of the crop in the Serie A and have been playing some of the best football in Europe. They have a favorable first round matchup against Eintracht Frankfurt, a team they will be expected to get past and make the quarter finals for the first time in their history. Luciano Spalletti's side navigated an extremely tricky Group A which contained Liverpool, Ajax and Rangers. Gli Azzurri would go on to finish top of the group, with five wins and one defeat, also proving that they can overcome big sides by thrashing Ajax 10-3 in their two combined fixtures while blowing Liverpool away 4-1 at the Diego Armando Maradona Stadium when the two sides met back in September.
If you fancy one of Bayern, PSG, Liverpool or Real Madrid, a viable strategy could also be to wait until the quarter finals to see which teams make it through. This will allow you to reassess the odds on offer. Of course, you will be looking at a significant drop in the price so keep that in mind when making your bets.
Champions League winner: bookmakers odds after the Last 16 Draw
The bookmakers are offering you great odds on the future winner of the 2022/2023 Champions League. Manchester City are the favourites and their price shortened after being drawn against RB Leipzig. Napoli's odds have also come down after they were drawn against Eintracht Frankfurt.
Manchester City, odds of 2.61
Bayern Munich, odds of 8.00
PSG, odds of 10,00
Liverpool, odds of 10.00
Real Madrid, odds of 13.00
Napoli, odds of 13.00
Chelsea, odds of 15.00
Tottenham odds of 17.00
Benfica, odds of 26.00
Inter, odds of 34.00
Borussia Dortmund, odds 51.00
Milan, odds of 51.00
RB Leipzig, odds of 67.00
Benfica, odds of 81.00
Porto, odds of 101.00
Eintracht Frankfurt, odds of 101.00
Club Brugge, odds of 151.00
Odds taken from bet365.com
Select your Champions League winner at Bet365
Our Champions League Predictions of the moment
There are no previews at the moment for this competition
Champions League: best odds
14 Feb 2023 - 15:00
AC Milan - Tottenham
1

2.35
X

3.55
2

3.38
14 Feb 2023 - 15:00
Eintracht Frankfurt - Napoli
1

2.98
X

3.74
2

2.47
14 Feb 2023 - 15:00
Inter Milano - Porto
1

1.88
X

3.86
2

4.54
14 Feb 2023 - 15:00
Leipzig - Manchester City
1

4.6
X

4.05
2

1.83
14 Feb 2023 - 15:00
Liverpool - Real Madrid
1

2.2
X

3.94
2

3.4
14 Feb 2023 - 15:00
PSG - Bayern Munich
1

2.45
X

3.91
2

2.88
15 Feb 2023 - 15:00
Borussia Dortmund - Chelsea
1

2.68
X

3.6
2

2.81
15 Feb 2023 - 15:00
Club Brugge - Benfica Lisbon
1

4
X

3.7
2

2.08
Show also

Sporting Lisbon

SC Braga