Champions League Betting Tips
888sport promotion for new users: 20/1 PSG v 10/1 Bayern Munich

Fancy getting 10/1 on Bayern Munich to win the Champions League final or perhaps you'd like 20/1 on PSG? Those are the odds available if joining the 888sport sportsbook before the 8pm kick-off on Sunday 23 August. Just click on a link on this page to be taken to their site, then fill in the registration form. Now make a deposit of at least £10 and make sure you use the promo code '888ODDS' or you can't get this offer. Next up, place a £5 win bet on this game at the regular odds. If your selection wins, you'll be paid in cash at the regular odds. Enhanced odds winnings are paid out in free bets, valid for seven days. Time then to sign-up with 888sport and get this great offer.
2019/20 Champions League 

Every club side in Europe wants to win the UEFA Champions League but only the elite can do so. Being the top dog in your own country is vitally important of course, but becoming the champions of Europe is the ultimate aim. Of course, the name of this competition doesn't quite adequately describe it. The majority of teams taking part aren't champions of their own country. There may well be group games early on but from the last sixteen this is a knock-out tournament and that means anything can happen. 
Last season proved to be an unforgettable one with some amazing comebacks. Manchester United winning away at PSG despite losing the first leg and having key players missed was an amazing night. It was nothing compared to the shock of Liverpool overturning a 3-0 deficit against Barcelona with a 4-0 win at Anfield. Then there was Tottenham's comeback against Ajax in the semi-final. It was a truly staggering event and one that gave us plenty of betting opportunities.
England supplied both finalists last season as Liverpool beat Tottenham to become European champions for the sixth time in their history. Can English teams dominate again this season? Manchester City dream of extending their domestic domination and conquer Europe, but they are not the only ones. PSG, Juventus, Real Madrid, Barcelona and Bayern Munich are all again proving to be major contenders again this season. The group stages have been completed and the draw for the last sixteen made.
This season's competition has been delayed by the coronavirus pandemic. The last sixteen round was in progress before suspension took place. Now the format has had to be changed and once the last eight is confirmed, a tournament will be held in Portugal during August to deternine the winners. We know that there will be new champions this season after Liverpool lost in the last sixteen to Atletico Madrid. . Sportytrader will be giving you all the latest news and previews of the key games, so fasten your seatbelts, it's going to be a bumpy but oh so exciting ride.
The Road to Lisbon
It was on June 25, barely a month after Liverpool's triumph in the 2018/19 final, that the quest to find the next Champions League winners began with a preliminary round tournament. No two-leg ties, just four teams battling it out for one precious place in the first qualifying round. Feronkeli from Kosovo won that place but then lost to Welsh champions, The New Saints in the first qualifying round. That format is going to going to be repeated for the last eight  and with one-off games rather than two-legged affairs, it could prove to be an unpredictable and exciting time as teams bid to reach the final in Lisbon on August 23.
You could say that actually the 2019/20 Champions League began a lot earlier than June 2019. The race to qualify for the Champions League was determined by the league positions in countries around Europe. Some countries such as England and Spain see the top four in their league qualify. Other smaller nations just have their league champions qualify to take part. It's a long road for some teams if they want to make it to the group stages. There's the first, second and third qualifying rounds and then the play-off round, all over two legs.
There were some big name casualties this season, all ending up in the Europa League. Porto who have been regulars in the knock-out stages lost in the third qualifying round to Krasnodar. PSV Eindhoven lost to Basel in the second qualifying round and their Swiss conquerors lost in the following round to LASK Linz. Scottish champions Celtic again failed to make it to the group stages, losing to CFR Cluj in the third qualifying round. Cluj didn't make it to the group stages either and are now in the same Europa League group as Celtic.
Only Red Star Belgrade made it all the way from the first qualifying round to the group stages playing eight games. Ajax, who reached the semi-finals last season, had to play four qualifying matches but made it through to the group stages once again.
The eight groups produced a few surprises mainly the failure of clubs such as Ajax (semi-finalists last season), and Inter Milan to reach the last sixteen. All four English clubs managed to make it into the knock-out stages and have been joined by four teams from Spain, three each from Italy and  Germany and two from France. The last sixteen wasn't good for English clubs though with Liverpool, Chelsea and Tottenham all being eliminated. That leaves just Manchester City in the quarter finals. 
See all betting odds on the UEFA Champions League!
Who will win the 2019/20 Champions League?
Pre-Quarter Final Odds (17 August)
Get the latest odds at William Hill
Dates for your Diary
Semi Finals
August 18  - RB Leipzig  v  PSG
August 19 - Bayern Munich v Lyon
Final: August 23 in Lisbon
Place your Champions League Bets at Bet365
The Contenders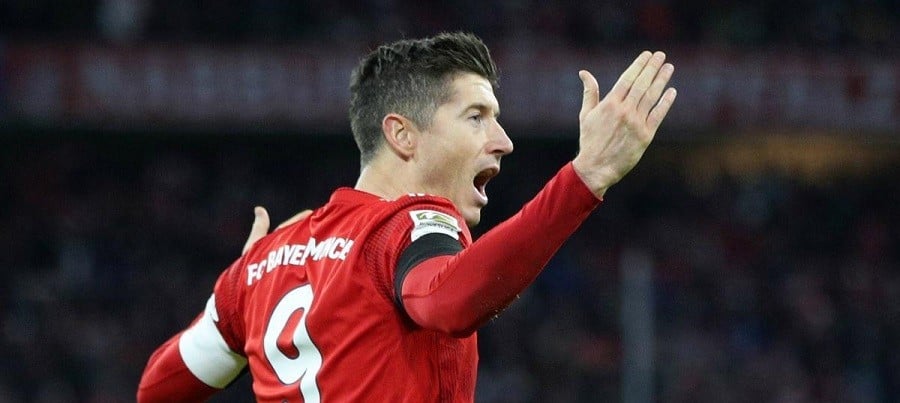 Bayern Munich last won the Champions League in 2013, their first win since 2001. The 2019-20 season began slowly for them but a change of management worked wonders for Bayern. They won the Bundesliga and German Cup double and were dominant in their last sixteen tie against Chelsea. Pre-suspension, they won 3-0 in London and then at the weekend, beat the Premier League side 4-1 at home. Now they take on Barcelona in the match of the round. Bayern are on a long unbeaten run and a place in the semi-final was clinched when hammering Barcelona 8-2. They are now odds on to win the Champions League and are worthy favourites. 
Could this be the year for PSG?

PSG long to win the Champions League but are yet to even reach the final. They are already in the last eight after beating Borussia Dortmund 3-2 on aggregate. They lost the away first leg of that tie 2-1 but won 2-0 at home. They will have been delighted with the draw for the quarter and semi-finals. In the last eight, they took on Atalanta who are playing in this competition for the first time in their history.  PSG so nearly lost this game and went into the 90th minute, 1-0 down. Two late goals from the French side shocked the Italians and it was PSG who made their way into the semi-finals. They take on RB Leipzig on Tuesday 18 August and will be expected to get through to their first ever Champions League final. 
The Top Goal Scorers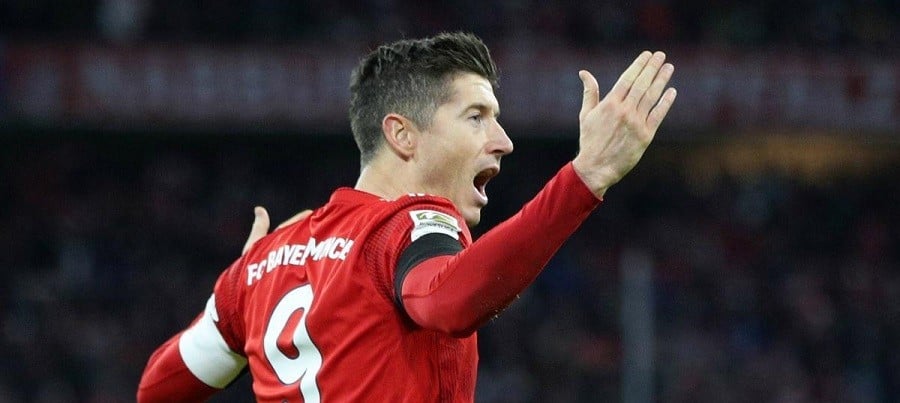 There are so many bets that you can place on the Champions League. One that can maintain your interest for a fair while is on the top goal scorer in the competition this season. There are of course many contenders with some fantastic and prolific scorers to choose from. When the competition was suspended, the top scorer was Bayern Munich's Robert Lewandowski. He'd scored 11 goals to date and is one ahead of Erling Haland. Lewandowski has the advantage here, not just because Haland now plays for Borussia Dortmund who have been knocked out.  Lewandowski scored twice in Bayern's 4-1 beating of Chelsea on Saturday 8 August, so he looks certain now to finish the top scorer. With another goal in the last eight, he now has 14 goals but is still behind the record number of goal scored in a Champions League seson. That's currenlty held by Cristiano Ronaldo with 17.
Champions League 2019/20: Our free betting tips
So, the scene is set therefore for a fascinating last eight tournament in Portugal over the coming weeks. All those betting opportunities to come and our team of experts will help you get some winners in the months to come. They will provide you with excellent previews, packed with key statistics and showing you just why they think their tips will become winners. Check out the site for all the latest news and odds.