Europa League Betting Tips
Commercial content | 18+ age limit | T&Cs apply
Discover our detailed tips and predictions for the next matches in the 2020/21 Europa League.
The 2020/21 Europa League

The Europa League sees clubs from across Europe battle it out to lift this trophy. It may be in the shadows of the more prestigious Champions League but clubs still want to win this competition, especially as the winner qualifies for the Champions League the following season. The qualifying rounds for this season's Europa League began on August 9. The 2019/20 competition hadn't finished at that stage. There was time to make up though due to the health crisis. As a result, games were played over one leg rather than the usual two..
As the months have gone by, higher ranked teams have entered the competition as well as clubs knocked out of the Champions League in the qualifying rounds. Over 200 clubs are taking part in the Europa League this season and that total is now down to the 48 teams that will play in 12 groups. 
Check out all the Europa League odds at Bet365
Europa League Expert Predictions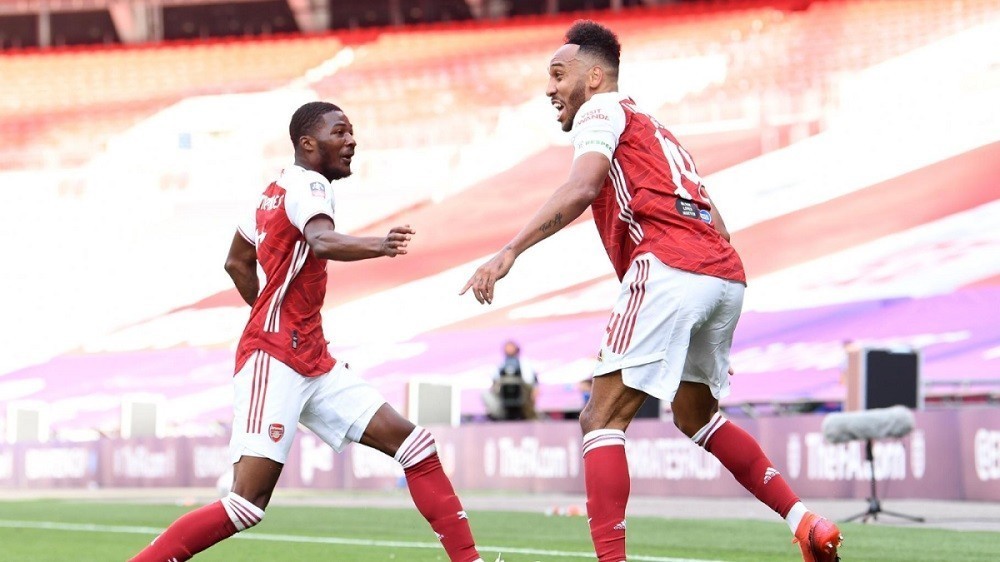 It's often a factor in the Europa League that clubs tend to rotate their squads for the ties. That was the case last season and it will happen again this term, It's understandable because the fixture list seems even more crowded than ever this season.  As the competition progresses, clubs do tend to get a bit more serious, particularly if this is the best route into the Champions League. For most of the season, especially the group stages it is an idea to have a look at the line-ups before placing a bet. Those clubs that have strong squads can withstand leaving out key players. Others with thinner squads may well struggle.
Statistics play a key part in the betting world we live in. Our team of betting experts will be studying as many of them as possible to back up the predictions they make. If the stats show that a team is playing a series of low-scoring games, then a suggestion to bet on the under 2.5 goals market will be made. Our experts will be looking at the home and away records of all the clubs they have the task of predicting results for.
Get excellent Europa League odds at William Hill!
Look out for the Europa League Trends
Here's a look at the statistics from last season. When the group stages end and we know the teams in the knock-out stages, we will update this page with the very latest stats.  Last season was quite different once we got to the last eight. The ongoing health crisis meant the competition became a knock-out tournament held in Germany and won by Sevilla.
The Spanish side love this competition and won nine of their 12 games played last season. They only conceded seven goals in those games and kept seven clean sheets. Betting on the under/over goals market is always a popular one. Last season, 53.8% of games played had over 2.5 goals scored in them. When it came to both teams scoring, that stat came up in 51% of matches played.
When were most goals scored in the Europa League last season? 56.4% of the goals came in the second half of matches. The most goals came in the 76-90 minute period. This of course includes injury time added on after the 90 minutes have been played. 24.1% of goals came during this time, that's all but one in four scored. Arsenal were responsible for boosting that percentage, eight of their 15 goals scored in the Europa League last season were scored in that period of time.
Top goal scorer last season was Bruno Fernandes. Being a penalty taker helps of course but he scored eight goals playing for Sporting Lisbon and then Manchester United. Next up was Romelu Lukaku of Inter Milan. He scored seven, but you could say it was eight because of that own goal he scored in the final. In terms of assists, the best players were Juan Mata of Manchester United and Bukaya Saya of Arsenal with five each..
Get great odds on the Europa League at Bet365!
The 2020/21 Europa League Draw for the last 32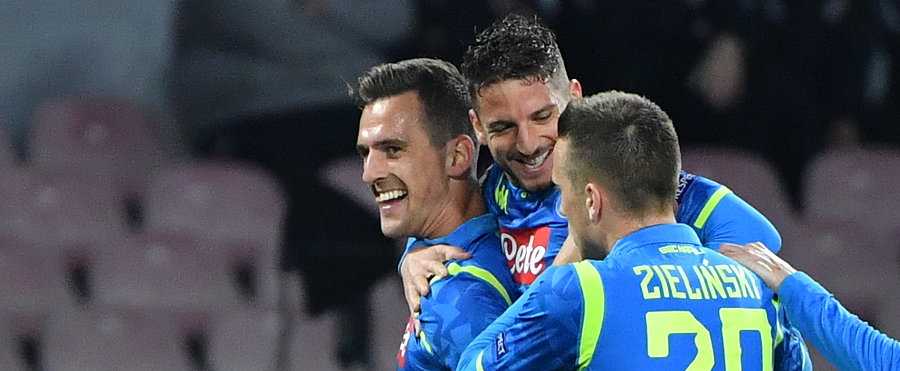 Wolfsberger v Tottenham
Dynamo Kyiv v Club Bruges
Real Sociedad v Manchester United
Benfica v Arsenal
Red Star Belgrade v AC Milan
Royal Antwerp v Rangers
Slavia Prague v Leicester
RB Salzburg v Villarreal
Braga v Roma
Krasnodar v Dinamo Zagreb
Young Boys v Bayer Leverkusen
Molde v Hoffenheim
Granada v Napoli
Maccabi Tel-Aviv v Shakhtar Donetsk
Lille v Ajax
Olympiakos v PSV Eindhoven
Bet on the Europa League at William Hill
Odds on who will win the 2020/21 Europa League
Tottenham -  5/1
Manchester United - 13/2
Arsenal -  9/1
AC Milan - 9/1
Leicester City - 12/1
Napoli - 14/1
Bayer Leverkusen - 16/1
Ajax - 16/1
Choose the Europa League Winner at Bet365
The Contenders
English Clubs Will Pose Major Threat

After the dominance by English clubs in the 2018/19 season, they had a lot to live up to last term. No appearances in the final of either the Champions or Europa League, but that many change this season. Arsenal have been doing much better under their new manager and Arteta could well lead them to European glory. They are used to playing in this competition now but yearn to get back into the Champions League. Their group doesn't seem to pose that many threats and they can do better than last season when losing in the last 32.
Tottenham have had to fight their way through the qualifying rounds, knowing the importance success in this competition to their finances. Their group isn't that bad, Ludogorets won't be too easy but LASK were easily beaten by Manchester United. With the arrival of Gareth Bale this season, a good run in the Europa League is likely. The other English side in the Europa League this season are Leicester City. They haven't got a great deal of European experience but their one season in the Champions League saw the reach the last eight. City have made a strong start to the new season including a 5-2 win at Manchester City. They should get through their group and could well prove a danger in the knock-out stages.
Get Great Europa League odds at Bet365
Strong Italian Challenge Likely

Italy have three teams in this season's Europa League and they will pose a threat to all other teams. Napoli had a poor first half of last season but still managed to beat Liverpool at home in the Champions League. The second half of their season was much better and they won the Italian Cup to qualify for this competition. Always difficult to beat, Napoli could go far in the Europa League this season.
AC Milan have a good European pedigree and had some excellent results in the second half of last season. They haven't got the easiest of groups wit Celtic, Sparta Prague and Lille to play. Qualification should be achieved and no one will want to draw them in the knock-out stages. The same goes for Roma who have played well in the Champions League in recent years. Making it through to the last 32 shouldn't be a problem and they will be strong contenders.
Head to Bet365 for the latest Europa League Odds
Europa League 2020/21: Our free betting tips
What we have to remember in the Europa League though is that we don't know all the teams who are taking part. We won't know that until the Champions League group stages are completed. The teams finishing third in those groups are moved into this competition. Last season, that list included Inter Milan who made it through to the final. So, when making bets on this competition, remember there are a few unknowns who could become Europa League champions.
Make sure you read all our previews written by our team of betting experts. Also, check out the odds comparisons to make sure you get the very best odds when placing your bets.
Our Europa League Predictions of the moment