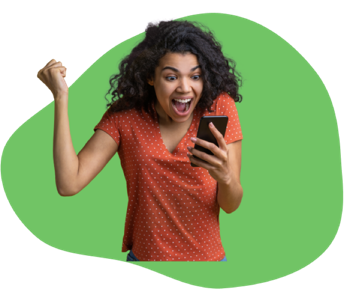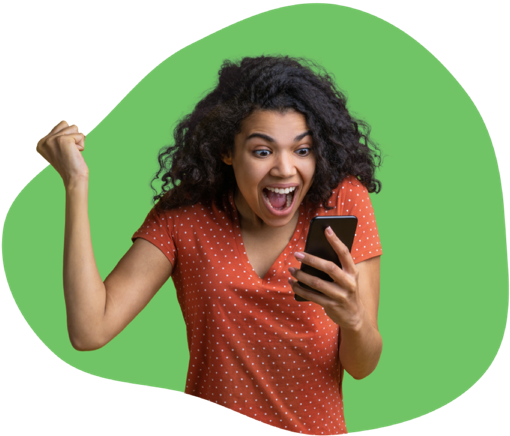 Offers you
Bonus up to :£30
New customers only | Commercial content | 18+ age limit | T&Cs apply
Betway
Betway: Our opinion
Superb sports betting offers
Very high betting odds
Excellent casino and poker available
Special Promotions for Chosen Games from the Premier League
Live Streaming not Available in Some Countries
SEE THE OFFER
Betway has been a major sportsbook since the site was first launched in 2006. It provides extensive coverage of more than 30,000 events available for you to bet on each month. The odds are generally above average, especially for the major competitions. Keep an eye on the odds for other matches, however, as these are often lower. 
The Betway site offers an attractive welcome bonus that is very easy to obtain and can amount to £30 - just one more reason to register today with this bookmaker!
Rating

8.5/ 10
Betway Bonus
The online gambling industry is a highly competitive one so in order to attract custom, sites offer potentially new customers attractive welcome offers. That's the case with the Betway sportsbook and once you have completed your registration with them, it's time to make your first deposit and then receive their welcome offer. Some welcome offers place dependency on the initial bet that is placed but that's not the case here as this excellent welcome offer centres around your initial deposit.
Your first deposit with the Betway site has to be one of at least £10 (or currency equivalent). The deposit you make will receive a 100% match up to a maximum total of £30 and this will be paid into your account in the form of free bets. You must be a resident of the UK or Ireland to qualify for the Betway welcome offer. The deposit must be made with either a debit/credit card or via PayPal.
The free bets are valid for seven days and when used must be placed on selections that have minimum odds of 3/4 (1.75) if placing a single win bet. With an each-way bet, the place part of the wager has to be on a selection with minimum odds of at least 2/5 (1.4).
If you use your free bets on system bets, then the odds for each of your selections have to be at least 2/5 (1.4). Other terms and conditions relating to this welcome offer include the free bet stake not being returned. So, if you place a £10 free bet on a selection with odds of 2/1 (3.0) and it's a winner, you will receive a total of £20. The good news though is that there are no wagering requirements attached to the free bets. The site has a welcome offer for both the casino and the sportsbook but only one can be accepted by customers.
This is a straightforward welcome offer and one that will give your account a boost in the early days of life on the Betway sportsbook. There's no qualifying bet required, just the initial deposit so it's a good idea to make a first deposit that is as close to the limit, so you receive the highest possible bonus. Discover here more details about the Betway sign up offer.
Sign up with Betway and grab a bonus
Betway: Our review in video
Betway in short
Site
Gambling licence
Site in english
Mobile app
£10 Minimum deposit
£10 Minimum bet
Bets
Live streaming
Football pool
Accumulator
Stats
Cash-out
Customer service
Live-chat
Phone :
Contact :
Payment method
Payment available
Cost






Payment method
Payment available
Cost






REGISTER!
The Betway sportsbook is filled to the brim with events to place bets on regardless of what time of day it may be. The odds that are given on the Betway sportsbook are highly competitive and there are Daily Props that see odds enhanced on certain selections. allowing you to hopefully make even larger profits from your bets. There's a stack of promotions too so there will never be a dull moment for you if joining this website. It's easy to navigate your way around and the site includes plenty of help just in case you're not sure about something.
Betway Description
It was back in 2006 that the Betway Group was founded and since then they have made massive strides. They have become a household name, particularly in the United Kingdom because of their entertaining advertising campaigns. The adverts feature a player who doesn't really care about the danger he's in as long as the Betway free bets come his way. They remain in the public eye due to their sponsorship of major sporting events including the UK Snooker Championship.
Betway have expanded to the level where they hold licenses in many countries in Europe. The impressive list includes the UK, Denmark, Belgium, Spain, Italy, Germany, Malta and Ireland. The Betway Group has its base in Malta as many online gaming groups do. However, Betway also have offices in the cities of London and Cape Town and also the Isle of Man.
Methods of Payment
When you join the Betway sportsbook one of your first tasks is to set a payment method for your account. This will be the one that is used when you are making deposits into and withdrawals from your account.
There are several different payment methods that are available for you to use. These include MasterCard, Visa, Neteller, Skrill, PayPal, Maestro, Bank Wire and Click2Pay. Remember that there are some restrictions in place on the deposit methods that can be used if you wish to receive the welcome offer. It is important that when deciding on your payment method that you give the site all the correct information. If that isn't the case, then financial transactions can be denied until the correct details are given.
To make a deposit into your account, you need to click on 'Bank.' This brings a drop-down menu into sight and your next task is to select 'Deposit.' When it comes to making withdrawals from your account, this is a similar process. Note that there will be a processing time when making a withdrawal and it's possible to reverse your withdrawal during this time if you decide not to make It after all. Withdrawals made to credit/debit cards will take an average of one to two business days to reach your account. It's only two-24 hours if making a withdrawal to your Webwallet.
Betway Desktop Site
Black is the order of the day on the Betway website. The wording is in white and stands out well on the black background. The site is easy to navigate your way around with a bar on the home page that has links to the top sections of the site including the ever-busy in-play part of the website. You can easily link to the promotions page and top sports such as football, horse racing and tennis. There are more links down the left-hand side of the page so if you want to go to the list of that day's top football games, you'll be there before you know it.
Betway Online Rules
It's important to be knowledgeable about the rules that apply on the Betway sportsbook. These apply to everything from the rules for making deposits and withdrawals to how promotions work. The most important ones apply to the individual sports that are covered on the Betway site.
Scroll down to the bottom of the page and under the heading 'Sports' you will find a link to the Betting Rules the site employs. It's a lengthy list but important to read because the last thing you want to do is break the site rules. That error could prove to be a costly one so try to avoid it.
The Betting Rules page really is a comprehensive one. There's a whole list of sections that you can go through beginning with the general rules of the site. This includes everything from a table looking at Rule 4 deductions in horse racing to dead heats.
There's also an important section that looks at the maximum payouts the site will make. This is more complicated than you might think with different amounts for a number of grades of the sport. There are also different maximum payouts in other sports. For example, you can win a maximum £250,000 on UK racing but only £100,000 on Irish racing.
The individual sports on the site also have pages looking at the rules that are imposed by the site. In American Football for example, there are rules on the first offensive play bet whereby a quarterback sack counts as a pass play. In boxing there are rules on many issues including bets standing on fights that are postponed but then take place within 14 days.
With golf if there is a problem with the weather and a tournament has to be abandoned, the result stands if 36 holes have already been played. Some of the rules will be common sense and no surprise to you, others will be about areas that perhaps you didn't have a clue existed.
Betway Sports: The Offer
The Betway sportsbook is one that offers its customers non-stop opportunities to place bets. It offers a wide range of markets at highly competitive odds with a whole host of promotions available.
Sports Covered on Betway
Football
Tennis
Rugby
Basketball
American Football
Baseball
Athletics
Badminton
Cricket
Horse racing
Boxing
Formula 1
Handball
Hockey
Ice Hockey
Squash
Swimming
Motocross
Motorbikes
Netball
Paddle
Pool
Rink Hockey
Rugby Union
Shooting
Ski Jumping
Softball
Speedway
Triathlon
Water Polo

Alpine Skiing
Archery
Aussie Rules Football
Bandy
Beach Handball
Beach Soccer
Beach Volleyball
Biathlon
Bobsleigh
Bowls
Canoeing
Chess
Combat Sports
Cross Country
Curling
Cycling
Table Tennis
Modern Pentathlon
Motorsport
Nordic Combined
Pelota
Rally
Rowing
Sailing
Show Jumping
Snooker
Specials
Table Soccer
Trotting
Weightlifting

Darts
Diving
Entertainment
Equestrian
Fencing
Figure Skating
Financials
Fistball
Floorball
Freestyle Skiing
Futsal
Gaelic Sports
Golf
Greyhound
Gymnastics
Indoor Soccer
Lacrosse
Luge
NASCAR
Olympic Special
Petanque (Lyonnaise Bowls)
Rugby League
Schwingen
Skeleton
Snowboarding
Speed Skating
Ten-Pin Bowling
Volleyball
Winter sports
Discover the Betway bonus on your favourite sport!
Types of Bets at Betway
The gambling industry has changed beyond recognition in recent years. There are more events to bet on and lots more markets to try and get a win on. Not just that but the days when you could only place bets before an event started are history and in-play betting is now a dominant force.
When you sign up with the Betway website you will be offered the opportunity to place a wide range of bets. This starts with the good old-fashioned single bet with one selection made. If it's a win single bet, then the chosen player/team has to win for you to receive a return. You can also place each-way bets where there's a bet for the selection to win and another for it to be placed. This is useful for selections with high odds as just getting placed can see you get a return and most likely a profit.
To be a bit bolder and as a result be betting at higher odds, you can place bets with more than one selection. A double has two selections and if it's a win double, both have to win for you to get a return.
The Betway sportsbook offers its customers what are called system bets. These have at least three selections but the advantage with these bets are easy to see. Firstly, the odds are higher the more selections you make and even if it's a win bet, then you don't need all of the selections to win to get a return. Examples of these bets include Lucky 15's, Patents and Yankees. They consist of singles, doubles, trebles and four-fold bets depending on the bet. For example, a Lucky 15 consists of four singles, six doubles, four trebles and one four-fold.
In-play betting is something we'll be looking at later in this review, but not everything has to have an immediate result. The Betway site has plenty of ante-post betting odds available and often this can lead to some wins at impressive odds. You can place bets on events that might not even take place for a few years such as a future World Cup. If you fancy a selection to improve in the coming years, then you can get a much better price now than they might be in a year or two's time.
See all bets offered by Betway!
Football Betting
Football tends to dominate sportsbooks and that's again the case at Betway. It's a sport that most people want to be placing bets on and this site has a whole mass of betting opportunities for this sport.
The number of football games you can bet on has increased massively in recent years. Global coverage is the reason for this, so you can be betting throughout the day. It's not just a question of being able to place bets on the top leagues in the world. They are all included of course but so are leagues from smaller countries. Not just that, you can bet on reserve and youth games. A bit of research on the teams involved might be required but a win on a team you might not have heard of a few days ago, is still a win and boosts your account.
It's not just the volume of games that will impress you but the number of different markets that are available to bet on. You can bet on the number of bookings there will be, how many corners, whether a team will score more than two goals or whether a penalty will be awarded. Top games can have over 100 different markets and many do not require you to correctly choose the overall winner of the event. It's an absolute betting feast when it comes to football and that's another good reason to become a site member.
Live Betting
This is another key part of the Betway sportsbook. While it's good to be able to play pre-match bets, live betting is just so much more exciting. It wasn't a part of betting until the last decade and it's had a tremendous impact on the industry.
No longer do you sit there helpless just hoping that a game you have placed a pre-match bet on works out in your favour as was the case a few years ago. Now you can be betting on games as they happen, and this makes betting so much more exciting, not to mention nerve-wracking. Following a game and hoping your selection gets the result you want will keep you on the edge of your seat.
The odds on the game will be constantly changing, it all depends what is happening in the game. Players will have the chance to make bets throughout the game and this can help you make larger profits or rescue a losing situation. You might even change your allegiance during the match depending on the score.  It's possible your selection will be losing, so betting on the opposition can help bring in some winners. As you'll read there is also the cash out feature which makes live betting even more fascinating.
Being able to see the actual event adds even more excitement to your live betting experience. There's a great selection of events from all over the world that can be seen on the site. Just look for the TV icon next to an event and if it's there you'll be able to see the game. Live horse racing is available, but you do need to have placed a £2 win or £1 each-way bet on the race you want to watch.
View all Live Bets available at Betway!
What's Good About Betway
There's plenty to like about the Betway sportsbook. It's a site that people who love sport and enjoy gambling will want to become a member of. Betway love their sport too, hence the fact they have sponsored so many teams and sporting events.
You will soon see that there are a multitude of betting opportunities on the site not just in terms of the number of events but also the total of different markets bets can be placed on. They have a good welcome offer and as you will soon read, there are other impressive promotions at Betway. The site offers lots of help to its customers with comprehensive sets of information about the rules and terms and conditions.
Betway Promotions
In addition to the welcome offer that is given by Betway on joining, there are several more promotions that add a bit of spice to playing on their site.
If you fancy making some predictions, then the site has promotions that can see you winning big cash prizes. The 4 to Score promotion requires you to predict the first goalscorer in four selected matches. There's a prize of £25,000 or currency equivalent for the winner but if no one wins, then the winning amount rolls over to a maximum £250,000.
There's a similar promotion for horse racing fans. With 4 to Win, you need to pick four winners from selected races. This is a daily promotion and there's a £1,000 (or currency equivalent) prize to be won. No rollovers here with this promotion and if there's a tie then it goes down to a tiebreaker question of the combined winning distance.
Discover our Betway promotional code section, to discover how to enjoy the best promotions of the moment.
Take advantage of all Betway Promotions now!
Cash Out
This feature sees players able to end their bet before the event comes to an end. It adds a great deal of excitement to your bet as you try to work out whether or not to cash out your bet.
This isn't available for all the events on the site but is on offer for all the top ones. As an event progresses, the site will give you the amount you can cash out for. This will of course change throughout the event depending on what's happening.
It's a feature that gives you the opportunity to end a bet and get a return, perhaps even a profit, that might not occur if betting all the way to the final whistle. Your selection might be leading but not looking able to maintain that lead. If that's your opinion, then you can cash out your bet. It won't be for the full amount available if you'd waited until the end but if your selection doesn't win, you will be relieved you've cashed out. It's a tricky feature and sometimes you might regret cashing out, but it adds a great deal to your live betting experience.
Check out Betway's Cash Out offers!
Betway Free Bet
The offering of free bets to their customers has become a popular promotion with many online gambling sites. Betway are no exception and there are plenty of opportunities to receive free bets.
Every week there's the Betway Free Bet Club with the chance to receive two £5 free bets. This is the promotion that's featured in their adverts and all that's needed is to place three multiple bets that are settled between 00:00 GMT on Saturday and 23:59 GMT on Friday. The bets must have a minimum stake of £25 with the selections having overall odds of at least 2/1 (3.0). Once this is achieved then the free bets will be credited to your account on Saturday and Monday.
NFL fans have the chance to receive a free bet of up to £/€20. This is given if you place a pre-match bet on an NFL game and your bet loses but the last score is a field goal. If that is the case, a free bet will be on its way to your account within an hour of the initial bet being settled. Your qualifying bet has to be one of at least £/€5 and on a selection that has odds of at least 1/2 (1.5). The free bet is valid for seven days and can't be used on multi-line multiple bets and the free bet stake is not returned.
Occasionally there are other promotions that give players the chance to win more free bets. During major tournaments the site has run promotions where £10 in free bets can be received when placing three £10 bets on selections with minimum odds of 1/1 (2.0). If you venture over to the Betway Casino, they also have offers that can see you receive free bets on the sportsbook. It's so important to keep an eye on the promotions page to make sure you don't miss out on any of these offers.
Betway: The Alternatives to betting on sport
There's plenty to bet on also at the Betway Casino. There is a welcome offer that can see you receiving up to £250 depending on the size of your first deposit. That's going to get you off to a great start when signing up with the Betway Casino. Once you do join, an action packed time awaits you. The good news is that you do not need to use a promo code to be valid to get this welcome offer. The Betway casino has games galore for you to play as well as several other promotions that you can receive.  If you love playing poker, then there are plenty of opportunities to do so at the Betway Casino. Missing your local casino? Well there's a live casino at Betway for you to enjoy. There's lots of reasons to register with the Betway Casino and get their excellent welcome offer.
Create a new account with the Betway Casino
Betway Customer Service
With so much happening on this site, it's perhaps inevitable that at some point you will need a bit of help. Thankfully, the Betway sportsbook offers a fantastic amount of help to their customers. Prepare yourself for lots to read but it's all helpful information.
There are several pages that offer assistance to their customers.  Down at the bottom of the page there's links to this pages. This includes a whole page dedicated to the free bets and welcome offer the site has. All the terms and conditions are listed and it's important that you give these a good read, so you don't make an error that could lose you your bonus.
Other pages give you all the information needed for the cash out feature and another has all the betting rules as explained earlier in this review of the Betway site. There's also the general help page that will help you if having any queries about financial or technical issues that you are unsure about.
There is a customer support team that is available from 8am to midnight every day. It's also possible to phone or email them and access live chat.
The site believes that it is their responsibility to give their customers a safe gambling environment. This includes making sure that all financial transactions are secure and ensuring they deliver a fair and ethical service.
To make sure they are in the position where they can protect any customers who are having problems with their gambling, they offer a number of tools. This includes allowing customers to set deposit limits, take a break or even close their account. The site also makes it possible for customers to set a reminder, so they don't lose track of how much time they have been playing or how much they may have lost.
Registering with Betway
If you want to access all the goodies that are on show on the Betway sportsbook, you will need to become a member. Signing-up with the site isn't going to cause any problems at all, though it is important you supply them with all-correct information. Registering with Betway can be achieved in five easy steps:
Use the links on this site to take you to the Betway website.
Click on the Register button
Fill in your personal details and bank details ensuring all information is accurate.
Make your first deposit with the Betway website
Verify your account if necessary, by sending the requested documents.
Betway Sign Up: How to open an account
At the top of the page is the green box that is the link to the registration form. Click on this and this brings up the form that you need to fill in to become a site member. The questions you will be asked to answer are ones that you will have answered when signing up with other sites of this nature. It's a swift process and before you know it, you will be a member of this great sportsbook.
You will need to verify your Betway account and the site uses the Know Your Customer (KYC) process. This isn't a difficult process and it might even be that the site feels they are able to automatically verify your account. The site will attempt to make those checks electronically once your first deposit has been made If that's the case then you won't need to supply them with any documentational evidence of your identity.
If you do need to send documentation a request for them will sent to you by Betway. Accepted evidence for proving your identity includes a valid photo driving license, passport or ID card. In terms of proving your address, you can send a utility bill, mortgage statement or bank or saving account statement. A full list is given on the website.
Betway App
It's not going to be a desire of yours to miss out on all the action that takes place on this site each and every day. To be able to play at Betway when you are away from your computer, you can download the Betway Sports App. This is available for your Android and iOS devices.
To get your hands on the Betway Sports App for your Android devices, you need to go to the Google Play store.  For your iPhone, the required destination is the App Store. The app can be used if you have iOS 9.0 or later. It is compatible with iPod touch, iPad and IiPhones.
The Betway Sports App allows you to access all the features that are available on the desktop version. That means you will always be able to follow all the live action and place in-play bets and all the other kinds available. Using it isn't difficult at all and there's no problems making deposits and withdrawals.
Betway Promo Code
This is a site that doesn't think twice about making special offers to its clientele. Make sure you check your account regularly to see if any free bets or other offers are available to you.
Review on Betway checked the August 18, 2022 by SportyTrader with an overall score of 8.5 out of 10.