What bookmaker to bet with at the 2018 World Cup?
We know that whether you are a beginner or an experienced player, you will not miss the World Cup to place some bets. And you are right. Whether betting for fun, or a real desire to reap significant gains, the World Cup is the best opportunity to bet on football. We reveal here the five best sports betting sites to bet with during the competition, so that you do not miss the opportunity to win a lot of money.
| Name | Test | security | Service clients | Transactions | Ratings | site | Betting variety | Mobile | Live | Global mark | Visit |
| --- | --- | --- | --- | --- | --- | --- | --- | --- | --- | --- | --- |
| | | 9.5 | 9.5 | 9.5 | 9.5 | 9.5 | 9.5 | 8.5 | 9.5 | 9.5 | REGISTER! |
| | | 9.5 | 9.0 | 9.0 | 9.5 | 8.5 | 9.5 | 9.0 | 9.5 | 9.5 | REGISTER! |
| | | 9.5 | 9.0 | 8.5 | 8.5 | 9.5 | 9.0 | 9.0 | 9.0 | 9.5 | REGISTER! |
| | | 9.0 | 8.5 | 8.5 | 8.5 | 8.5 | 8.5 | 9.0 | 8.5 | 9.5 | REGISTER! |
| | | 9.0 | 8.0 | 9.0 | 9.0 | 8.5 | 9.0 | 8.5 | 9.0 | 9.0 | REGISTER! |
| | | 9.0 | 8.0 | 8.5 | 8.5 | 8.5 | 9.0 | 8.0 | 7.5 | 8.5 | REGISTER! |
| | | 8.5 | 8.0 | 8.5 | 8.5 | 8.0 | 9.0 | 8.0 | 8.5 | 8.0 | REGISTER! |
| | | 9.5 | 7.5 | 7.0 | 8.0 | 7.5 | 8.5 | 8.5 | 8.0 | 8.0 | REGISTER! |
| | | 8.5 | 7.5 | 8.0 | 8.5 | 8.5 | 8.0 | | | 8.0 | REGISTER! |
| | | 8.5 | 7.0 | 7.5 | 8.5 | 8.5 | 8.0 | 8.0 | 8.5 | 8.0 | REGISTER! |
| | | 8.5 | 6.5 | 7.0 | 8.5 | 8.5 | 8.0 | 8.0 | 8.5 | 8.0 | REGISTER! |
| | | 8.0 | 8.0 | 8.5 | 8.5 | 8.0 | 8.0 | 8.0 | 7.5 | 8.0 | REGISTER! |
| | | 7.5 | 8.5 | 7.5 | 8.0 | 8.0 | 8.0 | 7.0 | 7.5 | 8.0 | REGISTER! |
| | | 7.5 | 8.5 | 8.0 | 7.5 | 8.5 | 7.5 | 7.5 | 7.5 | 8.0 | REGISTER! |
| | | 7.5 | 7.0 | 7.5 | 8.0 | 7.0 | 8.0 | 7.5 | 7.5 | 7.5 | REGISTER! |
| | | 7.5 | 7.5 | 7.0 | 8.0 | 7.5 | 7.5 | 7.0 | 7.5 | 7.5 | REGISTER! |
| | | 8.0 | 7.0 | 7.5 | 7.5 | 7.5 | 8.5 | 7.5 | 7.5 | 7.0 | REGISTER! |
| | | 9.0 | 8.0 | 9.0 | 8.0 | 8.0 | 8.0 | 8.0 | 7.0 | 7.0 | REGISTER! |
| | | 7.0 | 6.5 | 7.0 | 7.0 | 6.5 | 7.0 | 7.0 | 6.5 | 6.5 | REGISTER! |
Commercial content | 18+ age limit | T&Cs apply
World Cup in Russia: the best sites to bet
To establish our ranking of the best bookmakers for the Football World Cup, we took into consideration various criteria, such as the level of odds, the variety of bets offered, the regularity of promotions, services offered or the attraction of the bonus. A complete evaluation, which allows an objective rating and certified by our experts in betting.
N ° 1 – Bet365, The best bookmaker to bet with at the World Cup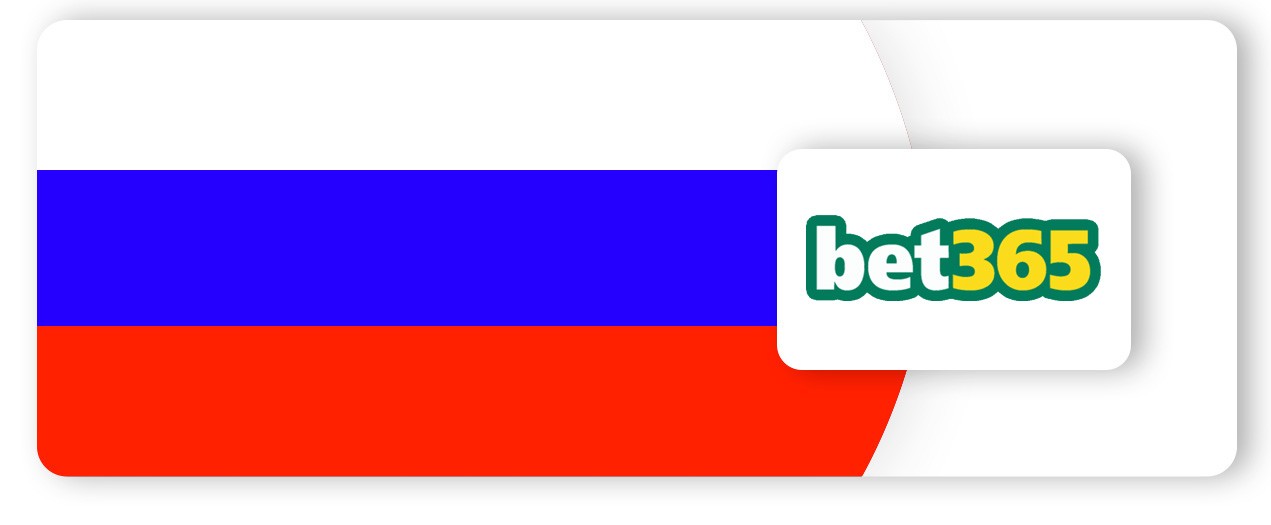 Now is the time for you to be joining the Bet365 Sportsbook. The World Cup is nearly with us and you are going to be needing to join a website where you can follow all of the amazingaction that players such as Ronaldo and Messi are going to deliver when the tournament begins. The Bet365 site will be covering every single minute of this sensational event and you are guaranteed being offered some excellent odds for you to take advantage of as you bet on the action as it happens. Read our full review of the Bet365 site and we're sure you will be wanting to register with this highly impressive website.
The strengths of Bet365: There are a great number of promotions for customers and amass of betting opportunities available whether it's the morning, afternoon or evening. Customer service is fantastic and you will have no problems with your financial transactions.
Discover Bet365, the best bookmaker to bet on Russia 2018
N ° 2 – William Hill, a bookmaker putting emphasis on the quality of the odds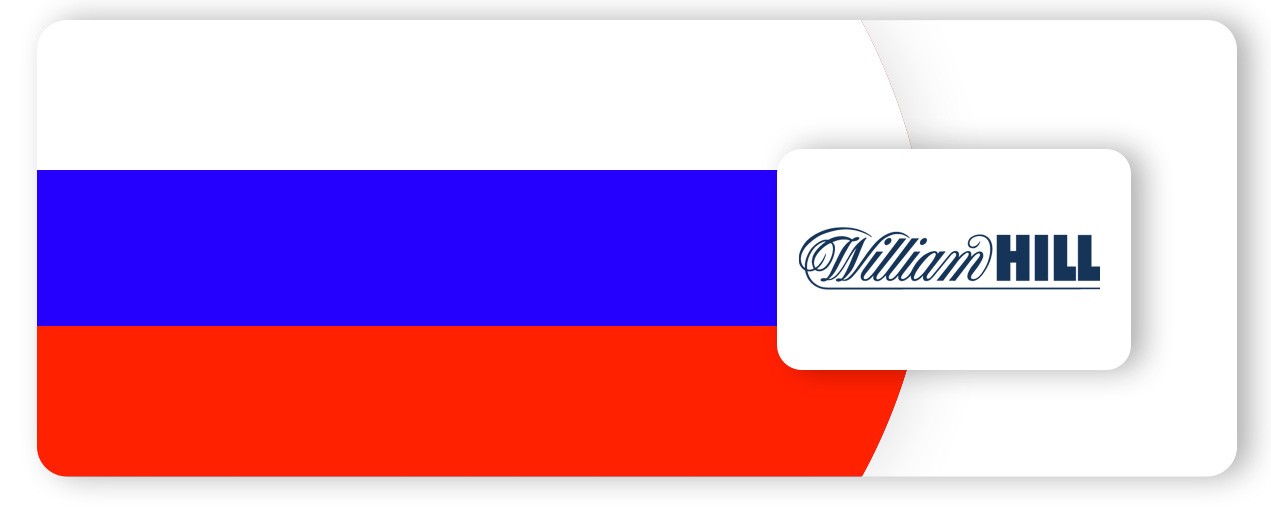 In fact, William Hill is one of the longest-established bookmakers in the UK. In the opinion of all bettors, William Hill is undoubtedly one of the best for the 2018 World Cup, with its quality odds, live streaming and a great interface. The mobile app is a dream for sports bettors, with its appealing interface and easy to navigate system. Often having the best odds for matches, you can definitely trust this company according to their stats. Not only that, they have a great bonus of £30 in free bets.
The strengths of William Hill: a site with top quality odds, great live streaming, fantastic interfaces on both mobile and desktop and guaranteed complete security with it being one of the oldest bookmakers. A great bonus too! Follow our predictions on the 2018 World Cup.
Check out the best William Hill offers for the WC

 
N ° 3 - Bwin, always with interesting odds for the World Cup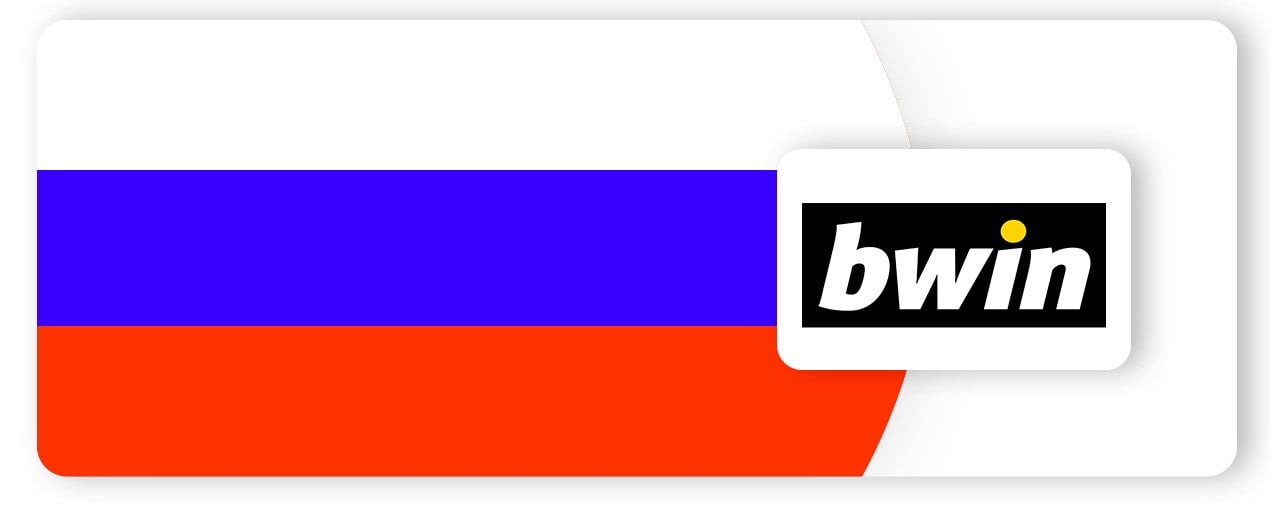 This bookmaker is not to be missed to place your World Cup bets. Bwin will make your play sessions enjoyable and truly exciting. Their big advantage for the Russian World Cup? The Live interface, without a doubt. If you want to experience the adrenaline of betting on a 2018 World Cup match when it's already started, Bwin's live betting feature is sure to be one of the most successful. Although the bookmaker offers pre-match quality bets, its live interface offers high odds, unprecedented bets and unparalleled responsiveness to match events. If you have not yet taken advantage of the bonus of £10 on the historical site, it is undoubtedly the moment to benefit from it.
The strengths of Bwin: the odds come out regularly in advance compared to other sites, and their level is usually high at a World Cup. We will also appreciate the support dedicated to beginner bettors with its irreproachable customer service. Do not hesitate to read our full review on Bwin.
Win a £10 Bonus to use at Bwin

 
N ° 4 – Betfair, the famous bookmaker once again makes the top 5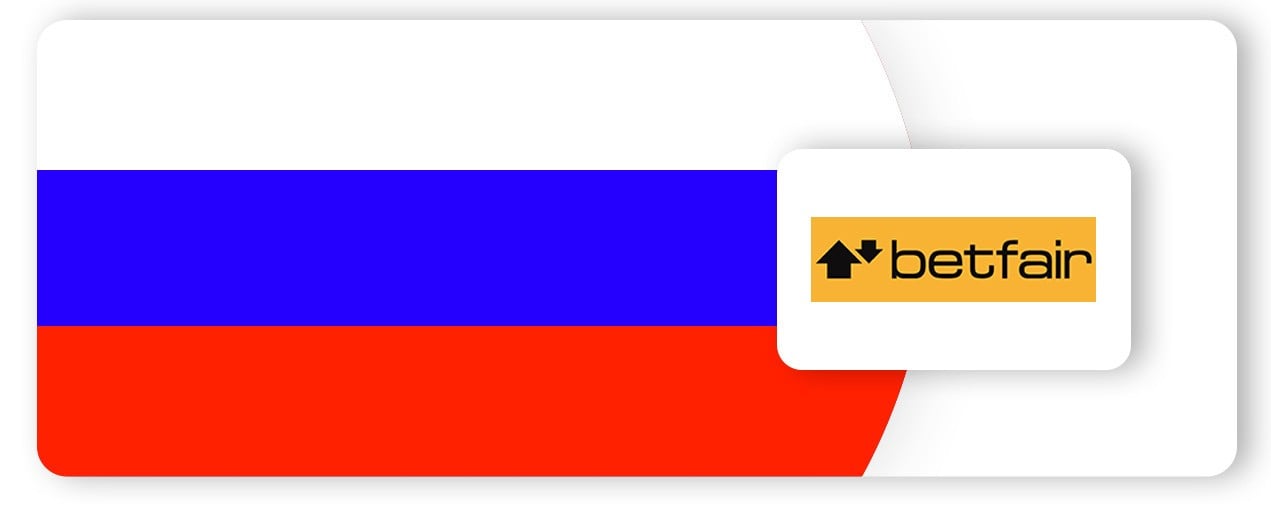 With the World Cup nearly here, it's the perfect time to sign up with a betting site and Betfair is a fantastic choice to make. It's jam-packed with betting opportunities on all the big games that will take place in Russia. The tournament is bound to be a thrilling one and you can follow all the excitement live at the Betfair site. When you join the Betfair site there's a welcome offer that has a fantastic £100 bundle of free bets that you can use on this massive tournament. There are a lot more promotions on the site for you to enjoy on this excellent site.
The strengths of Betfair: It's easy to navigate your way around and the customer service is superb. With betting opportunities available whatever the time of the day this is a fantastic site to register with. Read our full review of the Betfair site for more details of what's on offer.
£100 offered by Betfair. Enjoy!

 
N ° 5 - Betstars, the new kid at the World Cup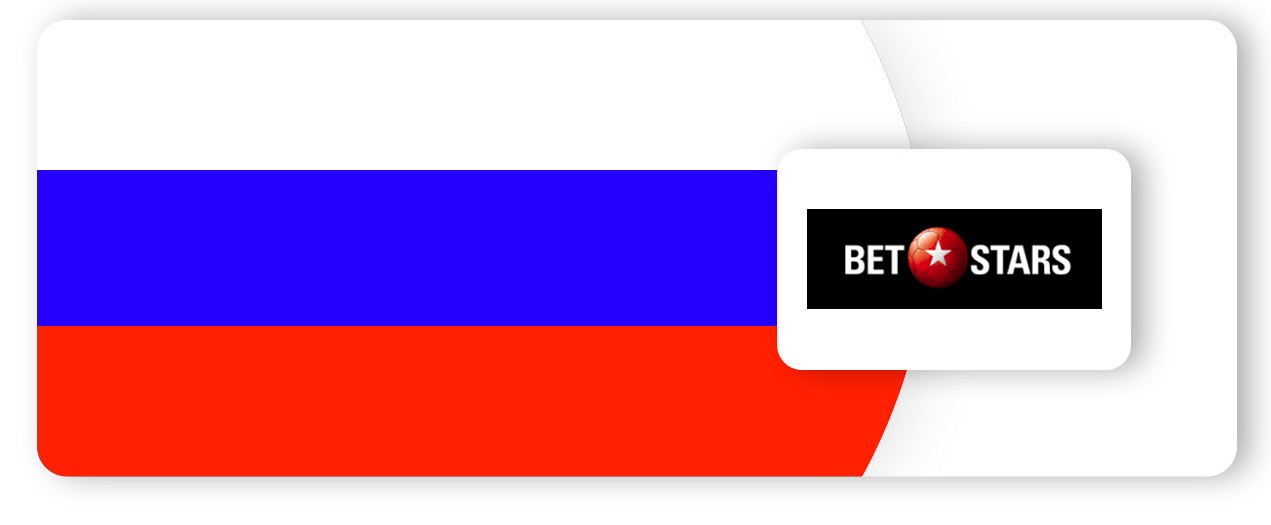 Recognised abroad for many years, Betstars will make its grand premiere in 2018 with regard to a World Cup on the English market. Betstars could do with more than one follower during the summer period and that is understandable. Between a level of odds on alternative bets rarely matched, a Spin & Bet system that will allow you to multiply your winnings or a very nice bonus of £100, the site is a real nugget for new bettors. Honestly, it has been a long time since a new site has been so interesting for gamers. If you do not have an account, you are strongly advised to correct this. Even after the World Cup it will be well worth the effort to register.
The strengths of Betstars: high odds on alternative bets, a very generous bonus and the opportunity to multiply your winnings at the World Cup with an unprecedented Spin & Bet system. If you win £20 on a rather easy bet, you can for example hope to leave in reality with £200! 
Infographic World Cup 2018: what will be the impact on the betting sites?
Now that you know what are the best betting sites on which to place your bets during the Russian World Cup, let's make a point about the importance of this competition for bookmakers. What will be the effects of the World Cup on the sports betting industry? On which national team will it be better to aim for this soccer World Cup? Here are the main points to know.

Our Bookmaker Council for the World Cup
If you are experienced in betting you already know, but if you want to enjoy the 2018 World Cup to get into the experience this may not be the case. What will be important to hope to win money with your sportsbook is to accumulate the registrations of the best bookmakers.
Beyond allowing you to get almost €1000 bookmakers bonus, this will give you the opportunity to compare the odds of the World Cup at each bet, and therefore hope to get the maximum gains from the market. For example, if you want to bet on a victory of France against Australia, and you are only registered with Bwin, and the bookmaker offers a rating of 1.40, you can only win €140 if your bet passes when betting €100. On the other hand, if you are registered on other sites and one of them proposes a rating of 1.60 for the same bet, you will be able to gain €160. One of the tips to take into account during the World Cup.
How to bet on the 2018 World Cup?
To bet well at the World Cup this summer, different keys are to be taken into account at the time of your games. We offer you the 5 most important ones, which will help you without a doubt in order to increase your prize pool around the 2018 World Cup.
Tip #1 - Study the shape of important players

This is no secret, you must be very attentive to the state of form of the best players who will play on teams which you want to establish your bets in the World Cup. Suppose you want to validate your predictions on a Germany-Switzerland match in the round of 16. If the German player Manuel Neuer is not there, or Mesut Ozil has not been playing well, or if Hummels is suspended, putting on a result favourable to the Swiss will be a much better idea. On the contrary, if you are a supporter of Switzerland, you think that they will win but in front of Timo Werner, who has just scored 6 times in 3 games, it will be hard to avoid. Logic.
Tip #2 - Analyse the history of teams
This second tip is not necessarily the most important since statistics are made to be denied, but still, pay attention. It will be here to look carefully at the recent results of the nations concerned by your bet on the 2018 World Cup. Imagine that your target is the match between Argentina and Nigeria, it will be interesting to watch the latest results on both teams, duels between the two selections, whether World Cup or friendly match. To reinforce this study, you will also be able to watch the results of the relevant team against other nations in the same zone as its opponent. For example, if you are interested in the Argentina-Nigeria match and you realise not only that Messi and company have lost several times against them, and that in addition Argentina rarely wins against African teams, a bet on the big odds of Nigeria could be important. And conversely.
Tip #3 - Consider the game's context

Here too logic is important, but it is better to remember the importance of the game, especially for beginner punters. During the World Cup, two rounds are organised, namely a group phase in which the nations must take points, then a knockout stage (round of 16, quarter, semi, final) during which the meetings are knockout. To place reliable bets at the World Cup, you will need to differentiate between these two rounds, as well as considering the rankings of the different groups. For example, if after two days Spain is first in their group with 6 points and a big difference in goals, Portugal is second with 3 points while Iran and Morocco have only one point, betting on a big score from the Spaniards against Morocco in the last match will not be very wise. Already certain of their qualification and sure to finish first, the Spaniards could then rotate their squad while the Moroccans will play the game of their life. Betting on a proposed Spain victory at the odds of 1.15 will not be smart. On the contrary, if Spain met Morocco in the round of 16 of a World Cup, it would be necessary to favour the Spaniards who would then play their best team.
Tip #4 - Vary the bets
The fourth key to bet on the 2018 World Cup will be to vary the bets you can place over the competition. Instead of just the traditional betting on the winner before the start of the match, betting live could for example be an option, especially if you follow the match on television. Looking at France-Peru for example, if the Peruvians have already conceded two goals at the break and they start the second half to attack relentlessly, cons of the team of France, and therefore goals of Mbappé and company would be more than likely. A bet of the type "France scores the next goal" or "Total 2 goals in the match" will be interesting to try on the live interface of your bookmaker. Do not neglect alternative. We do not hesitate to bet on scorers, the number of goals or the half-time, that will be the most prolific! The World Cup in Russia offers a total of 64 matches, it will be a shame not to take the opportunity to vary your World Cup bets!
Tip # 5 - Take advantage of bookmaker's options

Finally, last tip, do not hesitate to take advantage of the different options offered by sports betting sites to win big during the World Cup. As we have already said, registering with a maximum number of bookmakers will be essential, and will allow you to benefit from interesting options when betting on the flagship competition of the year 2018. For example, the Cash Out system of Bwin will allow you to withdraw your bet during a match, if you see that you are likely to lose (example: you bet on a victory of France against Germany in the final and the Blues are losing 2- 0 after 25 minutes), while the famous Spin & Bet in Betstars will earn you up to 10 times your initial gains. Services like this that each site offers its players, allows you to multiply the inscriptions to take advantage of them to the maximum. A success in your 2018 World Cup betting experience may be happening there.
Exclusive: ​ALL bookmakers bonuses for the Football World Cup
Reminder of tips for betting on the 2018 World Cup
Studying the form of important players
Analyse the history of teams
Consider the context of the match
Vary the bets
Take advantage of bookmaker's offers
Read also