What bookmaker to bet with at the 2022 World Cup?
Do you want to be placing bets on the World Cup?! Here, according to our experts, are the best sites to bet during the World Cup 2022 in Qatar.
The best sports betting sites for the World Cup in Qatar
New customers only | Commercial content | 18+ age limit | T&Cs apply
To establish our ranking of the best bookmakers for the World Cup, we have taken into consideration different criteria, such as the level of the odds, the variety of bets offered, the promotions that are offered, services offered and how good their welcome offer is. This is a total review of the site which allows our betting experts to determine which are the best to register with.. Want to know more about our Top 5? Click here to find out more!
#1 – Bet365, The best bookmaker to bet with at the World Cup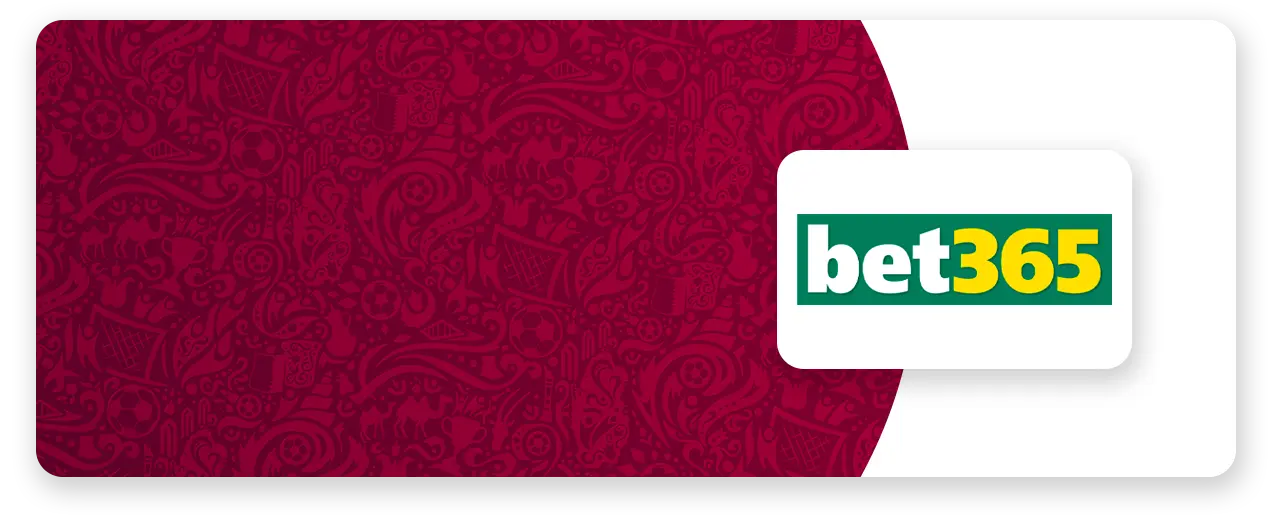 You haven't registered an account with Bet365.com yet? If not, do so before the 2022 World Cup begins in Qatar. They have an excellent welcome offer that sees you receive up to £50 in bet credits using the promo code STYVIP1. Bet365 are top of our rankings for several reasons. They offer highly competitive odds for a massive number of events that take place around the globe. The site offers hundreds of different markets for the events that are covered. They offer lots of promotions on a regular basis and not just for football. Plenty of payment methods are available and lots of help offered to customers. Their site has an excellent design, so we strongly recommend that you register with them.
5 reasons to sign-up with Bet365
Up to £50 in bet credits welcome offer (with the code STYVIP1)
Highly competitive odds on events around the globe.
Lots of markets offered
Plenty of excellent promotions
Cash Out available
You can see therefore that following the 2022 World Cup at Bet365 is an unmissable opportunity. Don't miss out on what they have to offer.
Discover Bet365, the best bookmaker to bet on Qatar 2022!
#2 – 1xBet - A great site to register with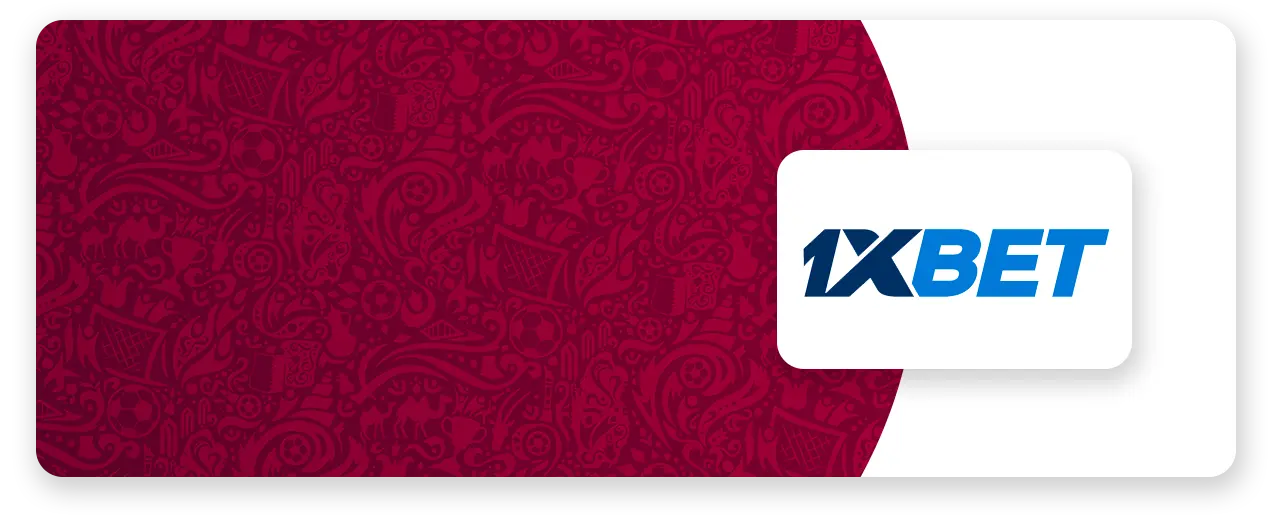 This is another excellent sportsbook that you should register with for the 2022 World Cup. 1xbet.com offers a welcome bonus that sees you receiving as much as 130 euros using the promo code STYVIP. 1xBet offers their customers a great number of events to place bets on. Their odds are good with lots of different markets available. The site is not currently available in the UK.
5 reasons to sign up with 1xBet
Their welcome offer of up to 130 euros (using the promo code STYVIP)
Competitive odds offered
Lots of markets to bet on
Good selection of promotions
Plenty of customer support
1xBet offers a great deal to their customers, so register with them today!
#3 - Vbet - One of the best sites to join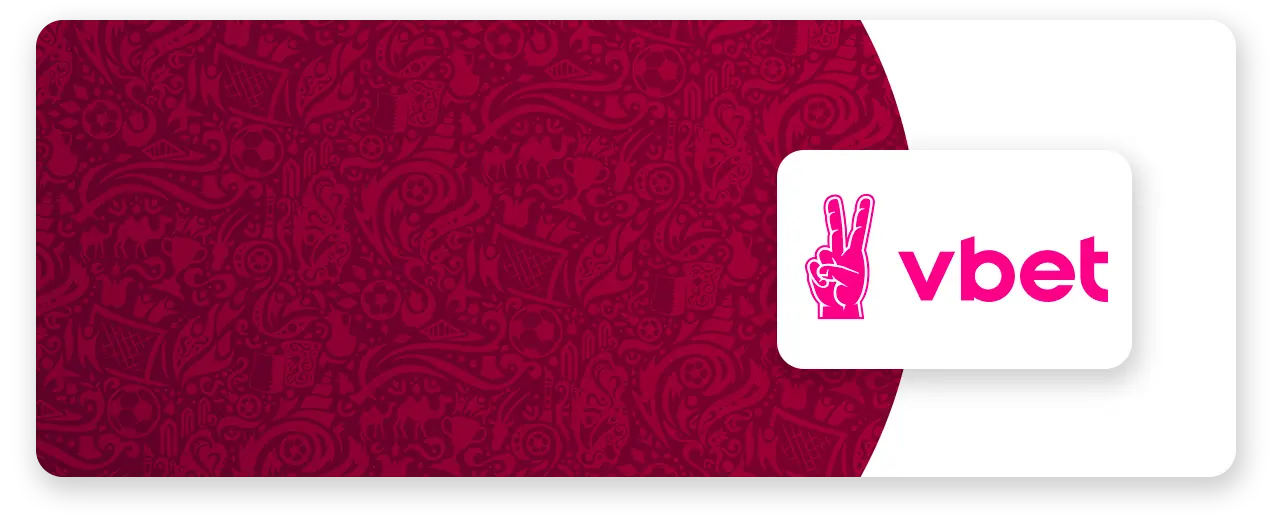 Another sportsbook we recommend you register with is Vbet. They have an excellent reputation for being a sportsbook that has good odds available and plenty of different markets to try and get a winner on. Their welcome offer sees new players receiving a £20 bonus bundle and 20 free spins. There are lots of other promotions available on the site too and this includes Cash Out. Register now with vbet.com.
5 reasons to sign up to Vbet
Excellent welcome offer of £20 in free bets and 20 free spins
Lots of other promotions offered
Wide range of events covered with great odds
Plenty of markets to bet on
Cash Out available
There's lots to enjoy at Vbet, so register an account now in time for the 2022 World Cup.
Place your World Cup bets at VBET
#4 – Betobet - So much to offer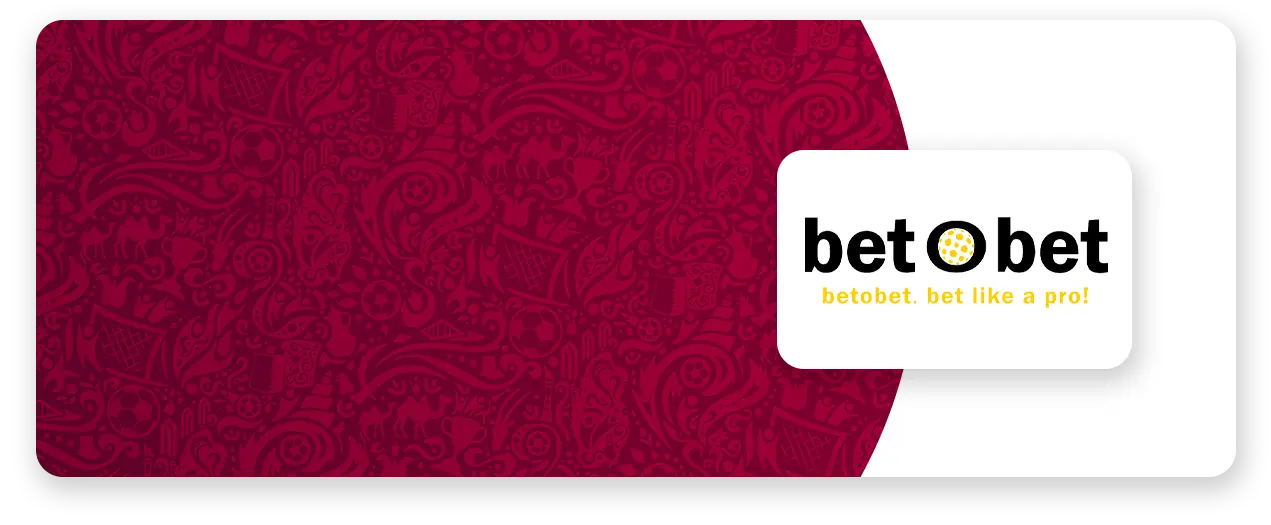 Here's another sportsbook that we recommend you register an account with. Betobet offer new customers a welcome offer that sees up to 100 euros in free bets being received if using the promo code STYVIP. We expect them to have excellent coverage of the 2022 World Cup. Their site has 24/7 coverage of events from all over the world with lots of sports covered. All their events have great odds and lots of markets available to bet on.
5 reasons to sign up to betobet
Welcome offer of up to 100 euros  (with the code STYVIP)
Lots of events to bet on with good odds available
Plenty of markets available for each event covered
Good range of promotions
Excellent support given to customers.
Registering an account with betobet is a great idea. Lots to do and excellent 2022 World Cup coverage is guaranteed, so register now!
#5 - Shangrila - Excellent coverage guaranteed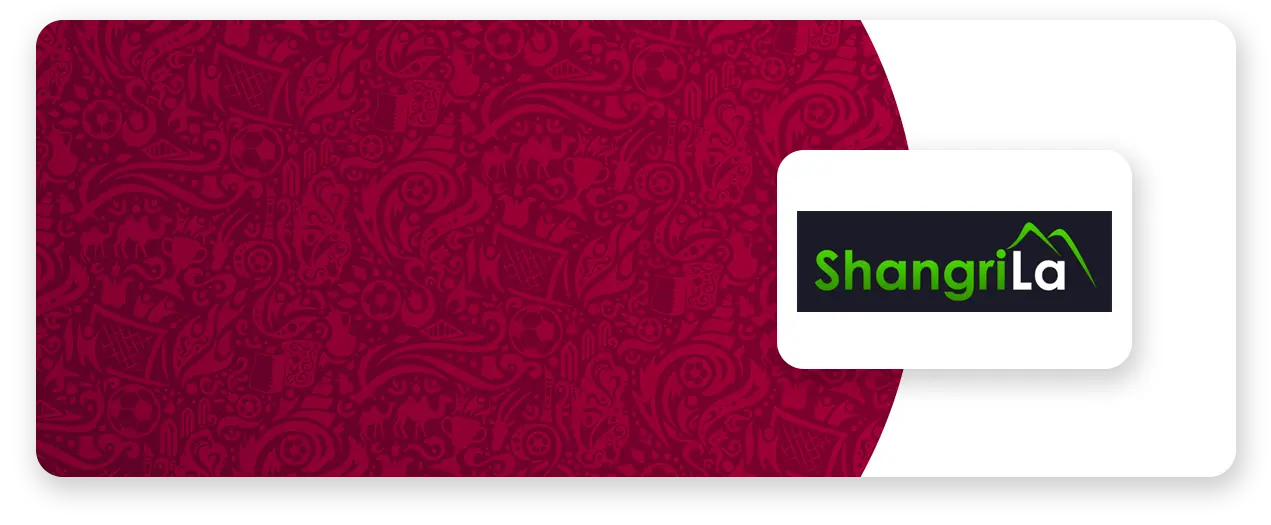 Shangrila is a relatively new sportsbook but it is one that we recommend you register with. Their welcome offer will see you receive up to 100 euros, a great way to start your time on the sportsbook. The Shangrila sportsbook has plenty to offer their site members. Lots of matches to be placing bets on and great odds are on offer for lots of markets. They are truly a site that you should be using to place bets on the 2022 World Cup.
5 reasons to sign up with Shangrila
Excellent welcome offer of up to 100 euros
Site has a great design, everything easy to find
Lots of events to bet on with great odds 
Plenty of markets to try and get a winner on
Good range of promotions
We believe this is an excellent sign to register an account with. You'll have a great time betting on the 2022 World Cup at Shangrila.
Our World Cup bookmaker betting tips
If you are an experienced bettor you'll already know this, but if not so experienced, that may not be the case. It is recommended that you register accounts with several sportsbooks. This will allow you to enjoy betting on the 2022 World Cup even more..
As well as getting over £1000 in bookmaker bonuses, this will give you the opportunity to compare the World Cup odds on every bet, and therefore hope to get the maximum winnings in the market. For example, if you want to bet on France winning against Denmark and you are only registered with Bwin and the bookmaker offers odds of 2.05, you will only be able to receive a return of  £205 (£105 winnings and your £100 stake returned) if your bet is a successful one. However, if you are registered with other sites and one of them offers odds of 2.15 for the same bet, your return would be  £215. One of the tips to consider during the 2022 World Cup.
How to bet on the 2022 World Cup?
There are a number of things you need to consider when betting on the World Cup this year. Here are the 5 most important ones, which will help you to increase your winnings around the 2022 World Cup. The predictions have you winning, let's go!
Tip #1 - Study the form of important players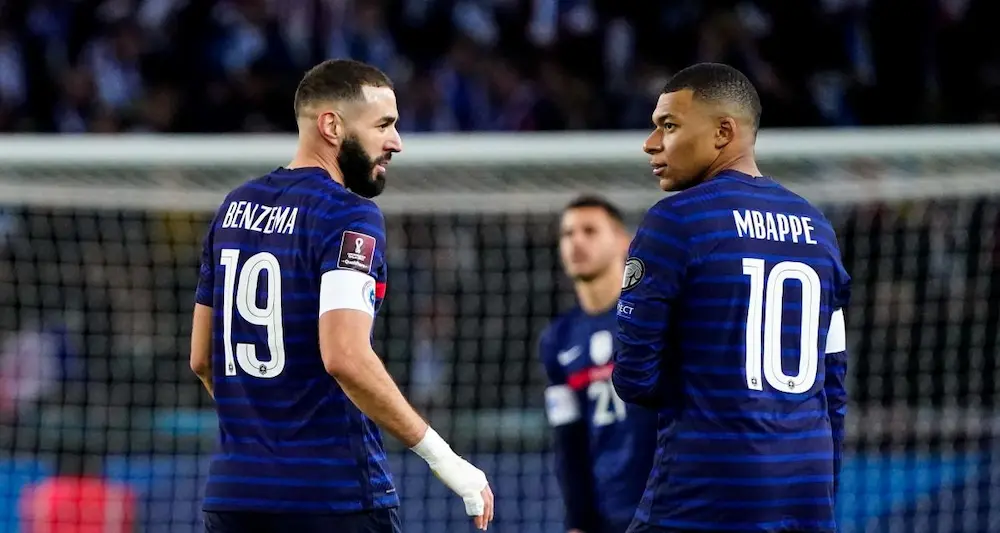 Your chances of success will be improved if you pay close attention to the form of the best players who will be playing in the World Cup  match you wish to bet on.. Let's say you want to bet on a match between France and Belgium. The French side will be without Paul Pogba but what if Kylian Mbappe or Karim Benzema also were unable to play. This would change the complexion of the whole match. It would be the same if Belgium were without Kevin De Bruyne or Romelu Lukaku. If these top players do take part in this match, look at their current form. If Mbappe has been scoring lots of goals, then France will have a good chance of success.
Tip #2 - Analyse the history of matches
This second tip is not necessarily the most important since statistics are made to be denied, but all the same, pay attention to it. This means looking carefully at the recent results of the nations you are betting on for the 2022 World Cup. Let's say your target is the Argentina-Poland match, so it will be interesting to look at the latest results of the duels between the two teams, both in the World Cup and in friendlies. To reinforce this study, you can also look at the results of the team in question against other nations in the same zone as its opponent. For example, if you are interested in the Argentina-Poland match and you realise that not only have Messi and company just lost to them several times, but that Argentina rarely wins against European teams, a bet on the big Polish odds could be important. And vice versa.
Tip #3 - Take the stakes of the match into account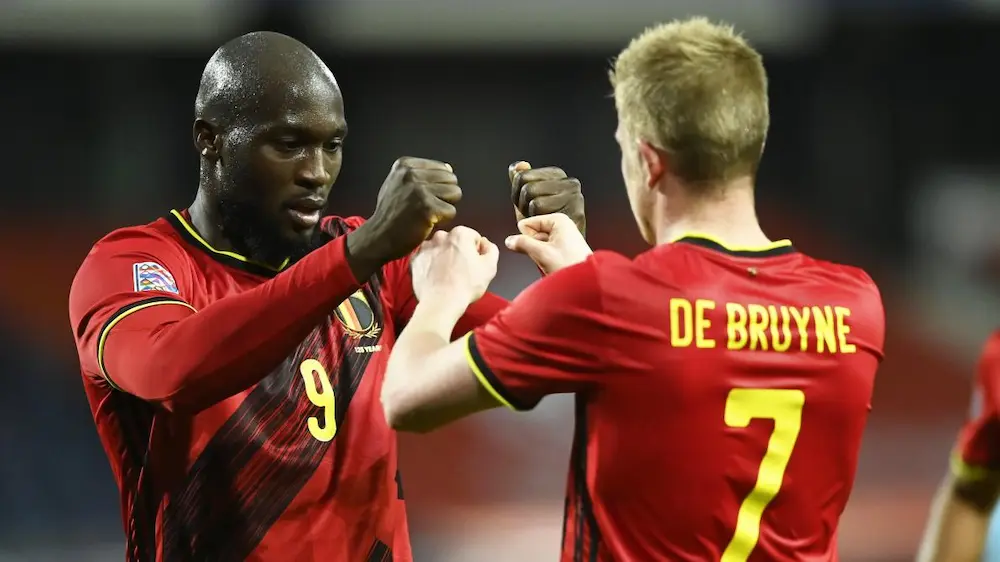 Here again, logic prevails, but it is better to remember the importance of the match stakes, especially for beginners. During the World Cup, two rounds are organised, namely a group phase during which the nations have to take points, and then a knockout phase (quarter-finals, semi-finals, final)  In order to place reliable bets on the World Cup, you will need to differentiate between these two rounds, as well as take into account the rankings of the different groups. For example, if after the first two group games, Spain top their group with 6 points and have a good goal difference, Germany is second with 3 points while Japan and Costa Rica have only one point each, betting on a big score for Spain against Japan in the last match will not be very interesting. Already assured of qualification and sure of finishing top, La Roja could then rotate their squad while Japan play the game of their lives. Needless to say, betting on a Spanish victory at odds of 1.40 is not a smart move. On the contrary, if Spain were to meet Japan in the last 16 of a World Cup, we would have to favour a prediction on a Spanish success, which would then play the game to the full.
Tip #4 - Vary your bets
The fourth key to betting on the 2022 World Cup will be to vary the bets you can place throughout the competition. Instead of the traditional winner's bets before the match starts, betting live could pay off, especially if you are watching the match on TV. If you are watching France-Australia, for example, and the Australians have already conceded two goals at the break and start the second half attacking relentlessly, counter-attacks from the French team, and therefore goals from Mbappé and company, would be more than likely. A bet like "France scores the next goal" or even "2 more goals in the match" will be interesting to try on the live interface of your bookmaker. Not neglecting alternative bets will also be essential. Don't hesitate to bet on the scorers, the number of goals or even the half  that will be the most prolific! The CDM 2022 in Qatar offers a total of 64 matches, it would be a shame not to take advantage of this.
Tip # 5 - Take advantage of bookmaker's options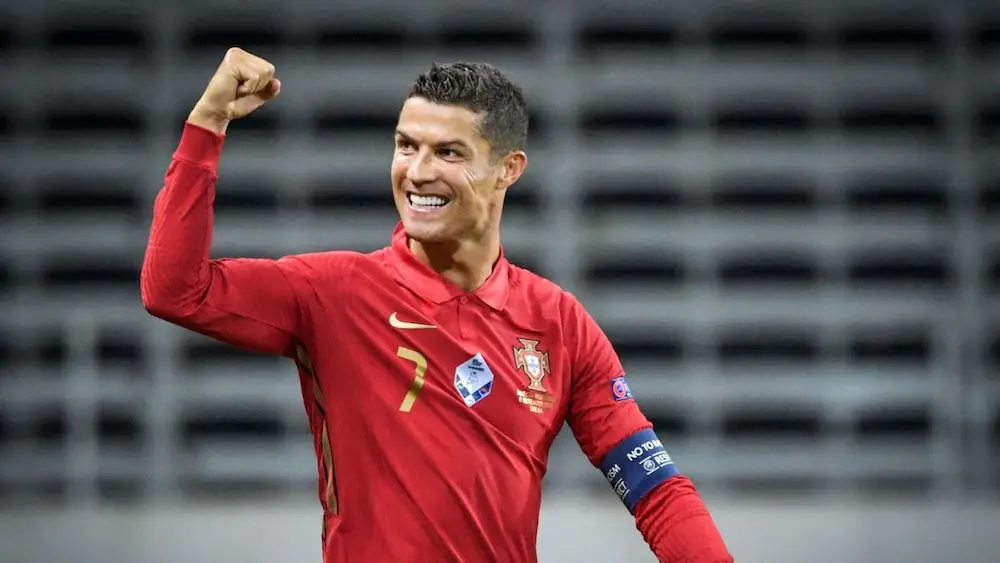 Last but not least, don't hesitate to take advantage of the different options offered by sports betting sites to win big during the World Cup. As we have already said, registering with as many bookmakers as possible will be essential, and will allow you to benefit from interesting options when betting on the flagship competition of 2022. For example Vbet's Cash Out system will allow you to end  your bet during a match if you see that it is not going to win (e.g. you bet on France beating Brazil in the final and Les Bleus lose 2-0 after 25 minutes), while Unibet's famous boosted odds will allow you to get improved winnings on your multi-bets. Services like these are offered by every site to their players, so it's up to you to sign up for more to make the most of it. This could be the key to a successful 2022 World Cup betting experience.
Reminder of tips for betting on the 2022 World Cup
Study the form of important players
Analyse the history of the matches
Take into account the stakes of the match
Vary your bets
Take advantage of the bookmaker options
Also read about the 2022 World Cup: