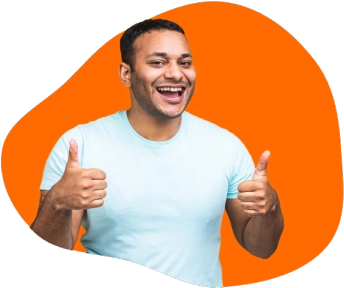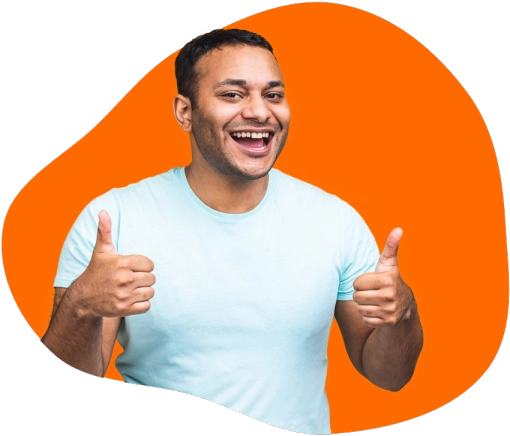 Offers you
Bonus up to :€130
New customers only | Commercial content | 18+ age limit | T&Cs apply
Limited offer!
1xbet Promo Code in

March 2023

Use the promo code STYVIP when registering with 1xBet on this page. This will enable you to receive their excellent welcome bonus of up to €130 in free bets.

It's an easy welcome bonus to receive and is one of the most generous available at present. With so much more on offer at 1xBet, joining this online gambling site is a great idea as you'll read in our reviews.

1xbet is currently one of the most popular and reputable sites on the online betting market, with a generous Welcome Bonus on offer to new customers, so use the Promo Code STYVIP, now to claim up to €130 - to give you a great start in your online sports betting with the site. With the STYVIP bonus code, you can be sure to get the best welcome bonus on offer at 1xbet - don't miss out on this! To answer the question what is 1xBet and discover more details about this bookmaker, read our review.
1xBET Promo Code in March 2023
With the 1xbet promo code STYVIP when registering, you can receive a new customer bonus up to €130, giving you a great start in your online sports betting. All information verified by SportyTrader in March 2023. 
Important note: the bonus amount may differ depending on the location, so keep that in mind. It is also not available in some countries such as the UK. If this situation changes, we'll let you know right away. Meanwhile, you can register at 1xBet and claim the bonus right away!
Why use the 1xbet Promo Code?
Valid until the end of the year, the STYVIP promo code will allow you to receive a welcome bonus of up to €130, one of the largest sign up offers currently available on the online betting market. Once you register your new 1xBet account, there are a few simple steps that you must complete to obtain this bonus, and once you have fulfilled them using the 1xbet code you will be eligible to receive the bonus amount. The 1xbet welcome offer is a 100% matching bonus on your first deposit placed with the site, so that once you have registered a new customer account with the site using the STYVIP code, and have placed your first depositand this needs to be between €1 and €130 - you can receive a bonus matching that deposit amount. You will need to reach a wagering requirement attached to this bonus. We have a full explanation of this on our 1xbet welcome bonus page.
How to use the 1xbet Code?
Using the 1xbet Promo Code STYVIP to be eligible for their maximum €130 Welcome Bonus is simple, you need just follow there four steps:
1)Go to the 1xbet site
To enjoy the best 1xbet bonus currently on offer using the Promo Code STYVIP, the first thing you must do is travel to the site's official website, which can be done on your computer or your phone, by travelling following one of the links that we have provided on this page.
2)Register a player account with 1xbet
Once you have reached the 1xbet homepage, you can begin the process of registering your new exciting customer account. You can find a green icon on the top right of the site's homepage that will allow you to begin the registration process. Simply click this button, and choose your preferred method of registering with the site.
3)Redeem your 1xbet Bonus Code STYVIP
To take advantage of the 1xbet Promo Code, this is the most important step that you must complete, as it will allow your to receive your 1xbet Welcome Bonus amount. The 'One Click' registration option is the quickest and easiest presented by the site, and for that reason it is the example we will take here. The first thing you will be asked to do will be to select your country and currency. Then, most importantly, you must input your Promo Code STYVIP to ensure that you are eligible for the max €130 matching bonus. After this you will be able to save your username and password for the site, and you will be option to link your mobile number to your account.
Another crucial step you must complete is to indicate that you want to receive bonus offers from the site by clicking the 'Bonus for Sports' option in the final step of the registration form - if you do not select this you will not be able to receive your maximum €130 bonus. Once you have submitted this form, you will be eligible to receive the 1xbet Welcome Bonus.
4)Receive the 1xbet Welcome Bonus
You will now be a registered customer of the 1xbet site, can place your first deposit into your new customer account - this deposit should be of minimum value €1 and maximum value €130 bonus. Once you have done this, a bonus amount 100% matching this deposit will make its way into your account. There are  few conditions attached to the wagering of this bonus amount, namely that it must be rolled over 5 times in accumulator bets with three legs or more, each leg of minimum odds 1.4 (2/5). Once these qualifying bets have been settled, you can begin to make withdrawals from your customer account.
Use the 1xBet code STYVIP now!
What to do if you are already registered?
Are you already a registered customer of the 1xbet site, and want to take advantage of the STYVIP Promo Code. Unfortunately, this is not possible - this bonus code is reserved for new customers who have not yet opened an account at the site. As the code is attached to the 1xbet Welcome Bonus, it is offered only to new customers of the site and is offered only once per customer ( defined as per family, address, shared computer, shared IP address, account details).
Is there a no-deposit 1xbet Promo Code?
Once one of the most popular forms of bonus amongst online bettors, a code attached to a no-deposit bonus allows new customers to receive rewards without spending a single penny. Unfortunately however, this form of bonus is declining on the market, and few (if any) online bookmakers offer no-deposit bonuses nowadays. As such, no 1xbet no-deposit bonus code exists today. The best 1xBet Bonus Code available is STYVIP, which offers a matching bonus of up to €130 in your first deposit with the site. Don't hesitate to take advantage of it!
Why register at 1xbet?
Are you still hesitant to register at 1xbet, despite the generous Welcome Bonus of €130 available with the code STYVIP? Don't overthink it, just go for it! 1xbet is regarded as one of the best bookmakers on today's market, and there is plenty on offer to customers who register with the site. As well as the 100% matching Welcome Bonus on offer at the site, 1xbet also offers additional promotions to customers at the site, details which will be delivered straight to your customer account once they become available. With an exciting Cash Out feature that can be using in combination with the excellent Live Betting and Live Streaming markets on offer at the site, it is easy to see why so many new customer have already created accounts at 1xbet. So what are you waiting for, join them!
1XBET Casino Promo Code
When you head over to the 1XBET Casino, there is a promo code that has to be used to get the welcome offer of up to €1500 with 150 free spins also being given. This is Promo Code STYVIP so ensure that you use this when required. 1XBET Casino will offer you ample opportunities to get some good wins. With games galore, slots with progressive jackpots and a live casino, you'll have a great time at this online casino. So, don't delay, read our full 1xbet casino review and register a new account with them today.
How to contact the 1xbet Customer Service Team
If you have any further questions about the 1xbet Bonus Code after reading this article, or you simply want to acquire more information about the subject, you can get in contact with the 1xbet customer service team in a number of ways. In addition to checking the site's FAQ's page, you can also get in touch with the team via the site's 24/7 live chat function, or by email at the address info@1xbet.com - all of which can be found at www.1xbet.com/en/.
1xbet Offers available now!

Not already a registered customer of 1xbet? You can receive a bonus amount of up to $130 that 100% matches your first deposit placed with the 1xbet site. This is an extremely generous Welcome Offer, one of the best available on the site, and you can join the many customers who have already benefited from this bonus by simply registering an account with 1xbet.
Join 1xbet now!

The House of Barca Promotion on 1XBet is one of the very enticing promotions available on the site. It guarantees a user winnings across eight stages, with prizes coming in form of electronics and merchandise, and running between August 2022 and June 2023. Only registered users, who are above the age of 18 can take part in this promotion and they opt in by clicking on the 'Take part' button.
To take part in this Promotion, customers need to do the following during the Promotional period, the user has to register or log in on the 1xBet betting company website then go to the Promotion page in the PROMO section. The user then agrees to the promotion Terms by signing up to participate on the Promotion page by pressing "Take part" as indicated above.
Apart from being a registered user, to be eligible for participating in this promotion, you have to place an accumulator bet of at least 5.68 Euros, which has three or more selections, each at odds of 1.4 or above, and add at least one selection ion an FC Barcelona match. The match could be across all competitions Barcelona takes part in.
For every winning bet, the user will get a promo ticket for each of the eight stages and the user will need to collect at least 10 tickets to take part in the main prize draws and between 1 – 9 tickets to take part in the prize draws. 
For the user, it is key to note that the more you stake, the more the tickets you will secure. Fore example, a stake of between 5.68 Euros and 8.12 Euros earns the user one ticket; 8.12 – 16.23 Euros earn the user three tickets and a stake of 16.24 – 32.47 comes with seven tickets. The more the tickets, the higher the chances of winning.
In this offer, only bets placed using real money will be included. Refunded bets, system bets, chain bets, lucky bets, anti-accumulator bets, bonus bets and those including promo codes are not applicable here.
Win electronics and merchandise with 1xBet

The 1xBet Champions League promotion is open to all users registered on the 1XBet platform. This promotion is available up to 10th June of 2023 and concerns matches in the UEFA Champions League with the ultimate prize being a luxury car – Maserati Levante 2021, among other wins. 
To participate in this promotion, the user has to log in and choose the 'Take part' option on the promotion page then place a bet of at least six Euros on Champions League matches. On every bet placed within the period of the Champions League, the user will earn points, which will determine the prizes they win. For every settled bet of six euros, points are awarded; five points for won bets and three for lost bets.
All through the competition there will be draws for various cash prizes leading up to the major prizes in the final draw. The first draw will be conducted at the end of the group stage matches, with the participants who meet the threshold for the number of points required going into a draw to win 1000 USD, 700 USD and 500 USD for the first, second five winners and third 10 winners respectively in the first level of the draw, for participants with 10 – 29 points. 
The second level of the draws will also have 16 winners with points between 30 and 49, pocketing 2000 USD (1 winner), 1000 USD (five winners) and 500 USD (10 winners). Then the third level will have winners who bag 50 or more points, winning 3000 USD (1 winner), 2000 USD (five winners) and 1000 USD (10 winners). 
The second prize draw will also be held using the same format but then incorporating users with 60 – 79 points for the first level; 80 – 99 points for the second and 100 or more in the third. This will then pave the way for the final superprize draw on 14th June 2023. 
Win a Maserati Levante 2021 at 1xBet
Last review for the 1xbet promotions checked the March 23, 2023 by SportyTrader with an overall score of 9.0 out of 10