2022 World Cup Sched

ule: The Matches You Would Not Want to Miss

| by Kevin Richard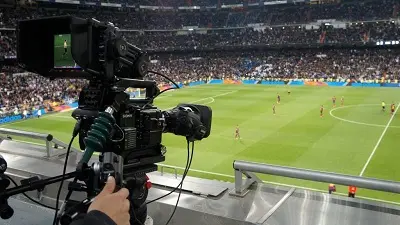 Want to know about the 2022 World Cup schedule? To know which matches you should not miss, and which ones you should favour for your sports bets? This is where to find out! SportyTrader's writers will reveal the best duels of the group stage.
2022 FIFA World Cup Schedule: The best matches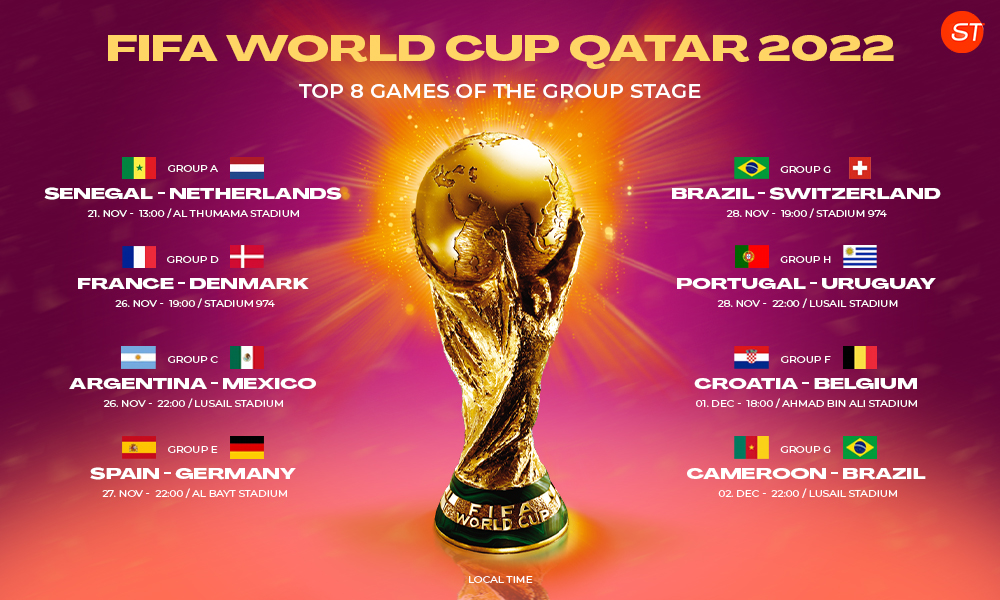 With matches beginning in November of this year, the draw for the group phase of the World Cup already offers us some great football matches. Here, in our opinion, are the most anticipated matches of the first round. There's going to be a great show for your 2022 World Cup predictions!
Place your bets on Bet365 today!
Senegal vs. the Netherlands: A thrilling opening match of the World Cup finals!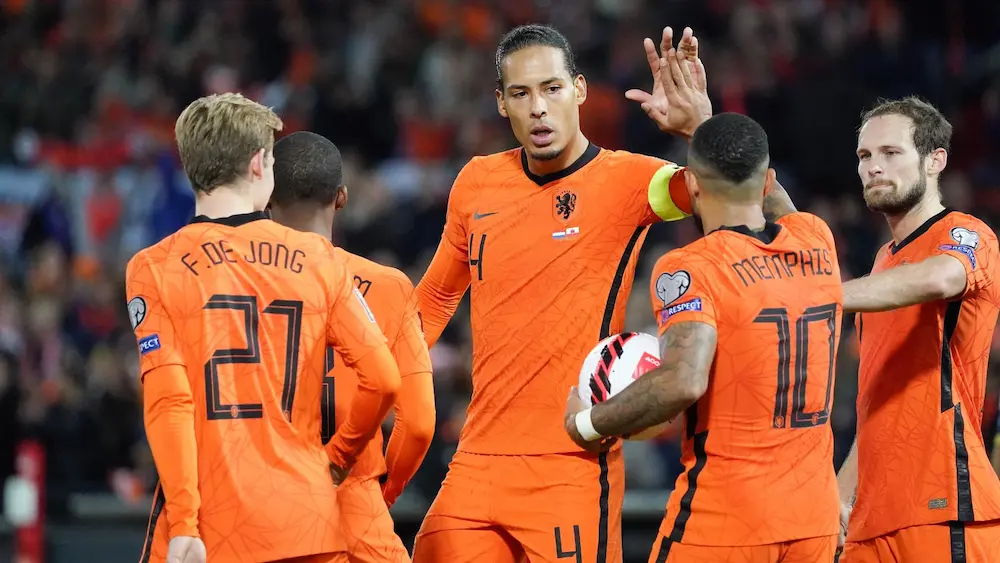 This year is different from tradition, because it will not be the host country Qatar that will kick off the competition. In fact, on Monday 21 November at 1pm, the first match will be kicked off by Senegal and the Netherlands. This is an important match in this group as it is being played between the two countries expected to qualify for the knockout stages. There is bound to be a great crowd for this game. It promises to be an open match between two attacking sides, both eager to finish top of the group. This match should get the competition off to a great start!
Place your bets on Bet365 today!
France vs. Denmark: Battle for first place?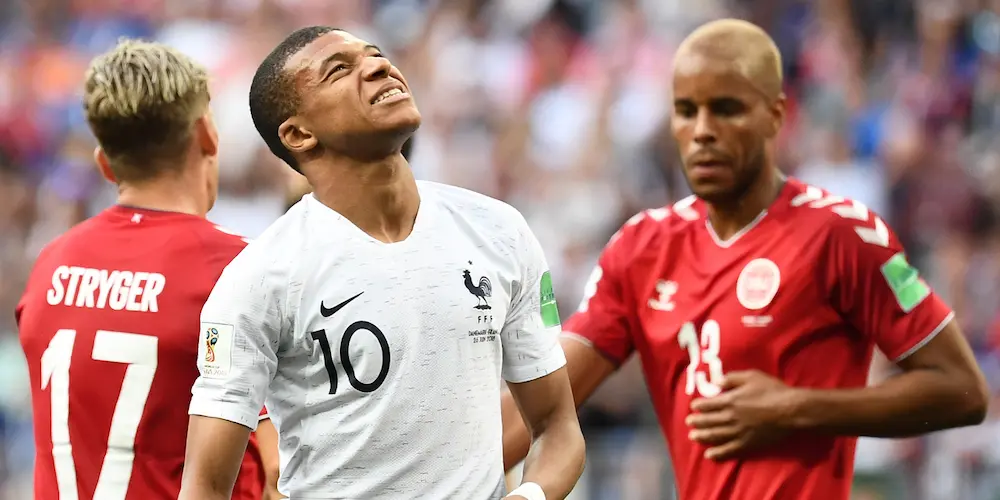 These two countries have been opponents for a long time. The French and the Danes played each other in the group stages of the 2018 World Cup. They will also face each other in the 2022/23 Nations League.Les Bleus were crowned champions four years ago and finished first in the group, but they did not do better than a 0-0 draw against the Danes four years ago after already qualifying for the knockout stages. This time, they face each other in their second match of Group D with all to play for. The match result will go a long way towards deciding the final placings in this group. It will be played on Saturday 26 November at 5pm.
Place your bets on 1xBET today!
Argentina-Mexico, American duel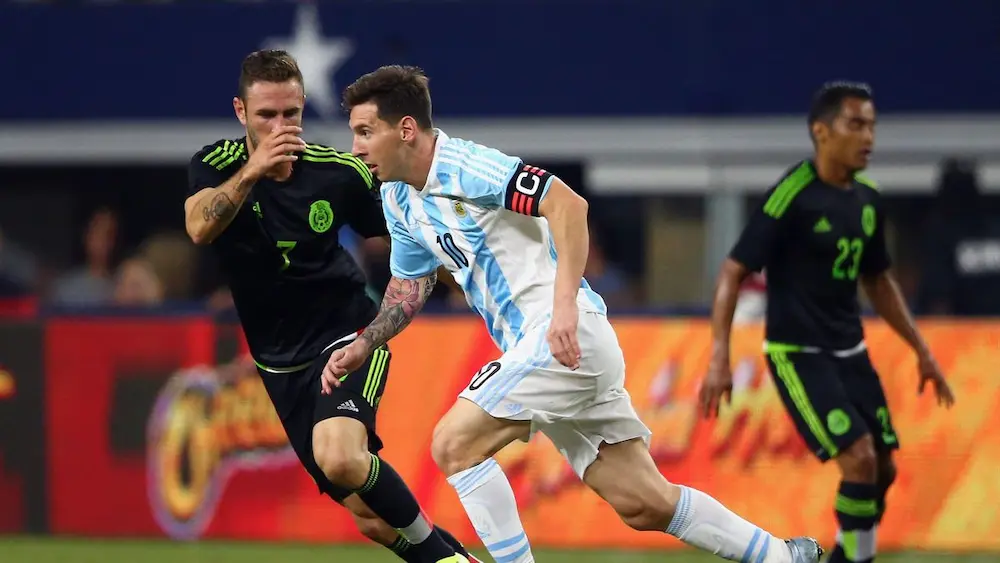 On paper, this may not be the most attractive match-up. However, we can assure you that this meeting between the North American and South American countries will be worthwhile and should provide a great spectacle. Argentina, with Lionel Messi expected to play in his last World Cup, will be favourites for the top spot in Group C. Nevertheless, Argentina will have to be very serious about their chances, because Mexico has a great generation this year and they always perform very well in the World Cup. In 2018, for example, the Mexicans beat Germany 1-0 and qualified for the last 16 (losing 2-0 to Brazil). Mexico can be a black horse of this group and end up beating more than one team! This match will be for the second day of the group phase on Saturday 26 November at 8pm.
Place your bets on VBET today!
Spain-Germany: the clash of the titans!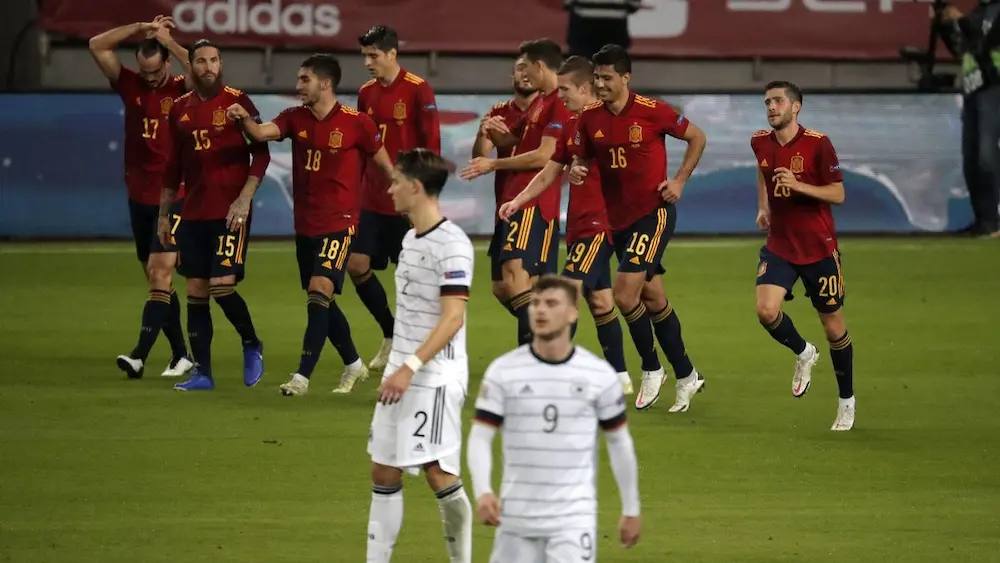 Spain versus Germany. This is definitely THE biggest match of this group stage, and the match that will be the most anticipated by football fans and bettors. Should there be one match decisive for the top spot in Group E, it will be this one. The Germans have been ready to take their revenge —- during the last opposition between the two teams (in the Nations League on 17 November 2020), Spain slayed Germany by 6-0. This was a historic defeat for the Germans, so they will be looking for beating the Spaniards and take the first place in the group. During this match, which will be played on Sunday 27 November at 8pm, we will likely see a classic World Cup match.
Place your bets on Bet365 today!
Brazil-Switzerland, feels like déjà vu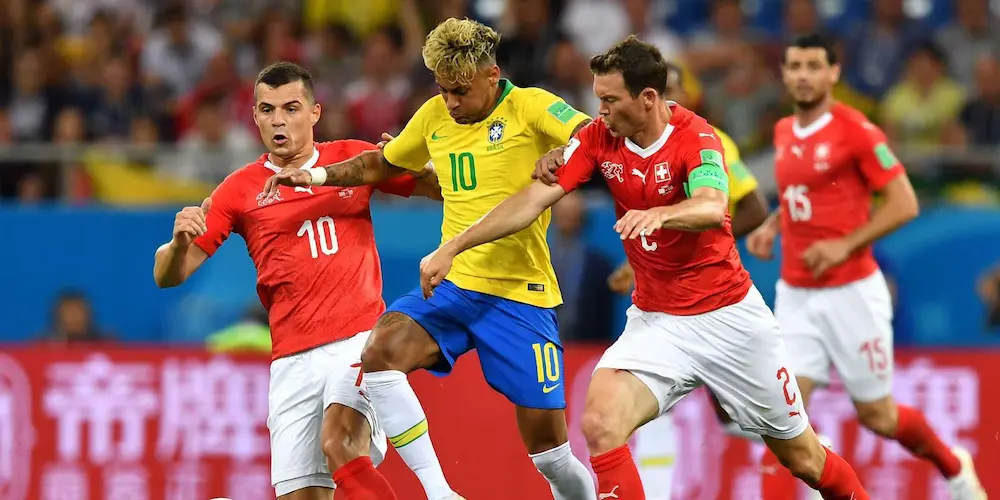 This match-up looks a familiar one. This is because the two teams are meeting again after having previously been paired together in the 2018 World Cup. The Swiss showed us an excellent game four years ago and managed to get a 1-1 draw. Switzerland has evolved even further since then and proved it when knocking France out of Euro 2020. In a very similar Group C with the other two teams being Serbia and Cameroon, this match will go a long way towards determining who will win the group. This is their second match in the group and takes place on Monday 28th November at 5pm.
Place your bets on Betobet today!
Portugal-Uruguay: Portugal out for revenge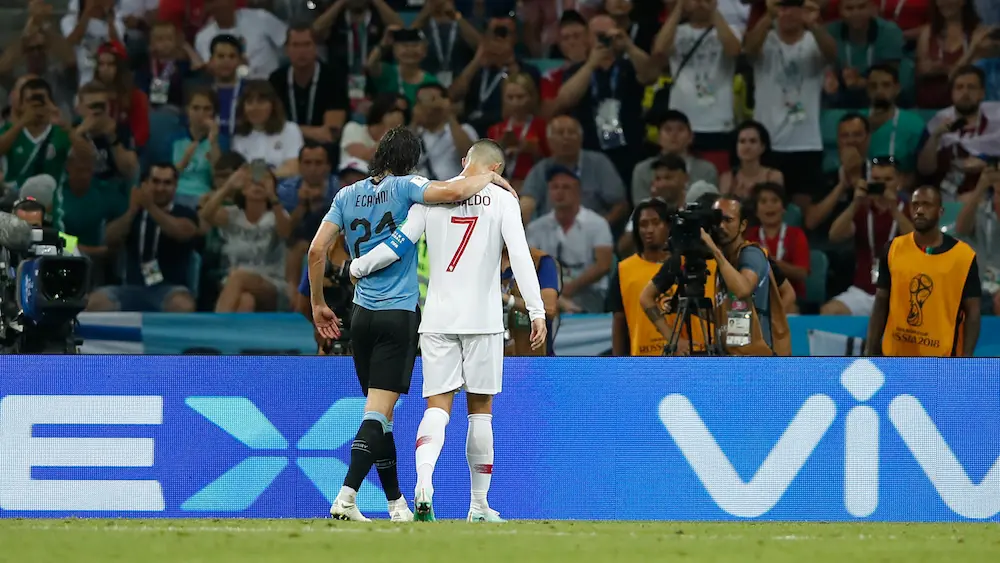 Another match that brings together two teams that also met in the 2018 World Cup. That saw Uruguay beat Portugal in the last 16 but this time they meet in the group stages.
As this will be Cristiano Ronaldo's last World Cup finals, Portugal are unsurprisingly the favourites to win Group H. Nevertheless, this being the second match for each country in this group, the result will be important in determining the qualifiers. Do not miss this match that takes place on Monday 28 November at 8pm, With a good number of talented players taking part in this match, this is a fascinating match and one on which punters will be placing plenty of bets.
Place your bets on Shangri-La today!
Croatia-Belgium for an competition between European outsiders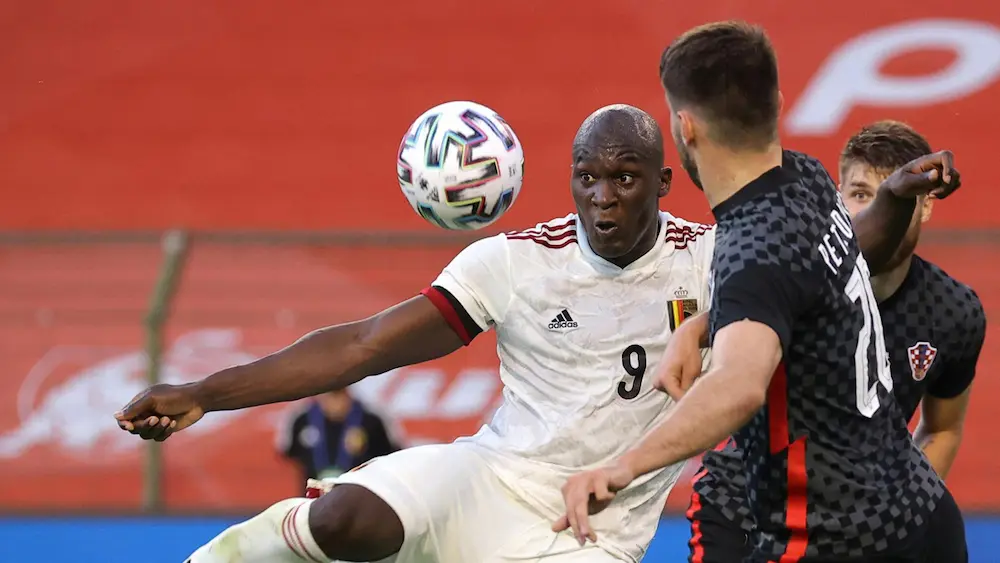 This is a match that could be very entertaining indeed. Both teams are strong up front but have weaknesses in defence. Croatia were runners up in the 2018 World Cup with Belgium finishing third. Both teams are favourites to qualify from Group F. This will be a key match in determining the group winners. Even so, Morocco and Canada should not be overlooked, as they will be looking to upset the two big boys in the group. This match will also be the third game of the group, so they may both be qualified already or have work to do to get to the knockout stages. It will be played on Thursday 1st December at 6pm.
Place your bets on 22Bet today!
Cameroon-Brazil, the revenge eight years later?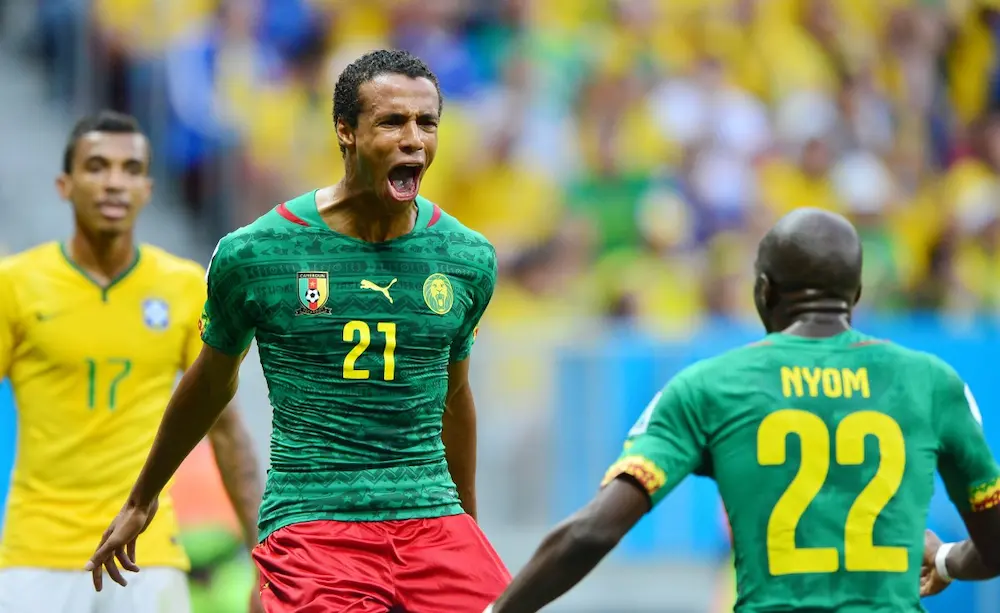 The two nations meet again after their last official match in 2014, during the group stage of the World Cup in Brazil. The Cameroonians had three defeats including a heavy 4-1 loss to the Brazilians. This time, they will look to get some revenge on Neymar and his teammates! This match will be the last one in the group for both countries. It is being played on Friday, December 2 at 8 pm, with the Africans hoping for a much better result this time.
Place your bets on Bet365 today!
More about 2022 FIFA World Cup