Bookmakers: who will

win the 2022 World Cup?

by Kevin Richard | by Kevin Richard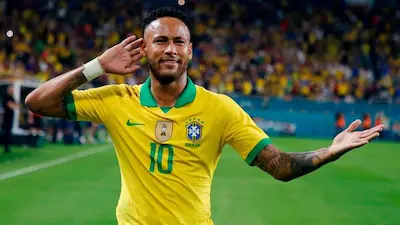 The 2022 World Cup is nearly with us. Online bookmakers already have odds on the most important football competition in the world. As our writers prepare their 2022 World Cup betting tips, who are the teams the online bookmakers believe will do well in Qatar? The answer is in this article.
Who are the favourites for the 2022 World Cup according to the bookmakers?
"Who will win the 2022 World Cup?" This is the question that many football fans are already asking themselves seven months before the tournament kicks off.  Even now most aren't sure as it looks like being an open tournament. The bookmakers have already been busy publishing their odds and these will be continually updated in the weeks ahead.. The competition has been moved to the winter season and will take place from 20 November to 18 December 2022, splitting the club season in two. 
England haven't been given too tough a group draw but do not arrive in Qatar in good form, with no win since March. After reaching the 2018 semi-finals and the Euro 2020 final, they will be looking to have a good World Cup. They have a squad full of experience and young players coming through and could well go deep in Qatar if rediscovering their form. What will our 2022 World Cup betting tips tell you about their chances?
So, which teams are expected to win? Who will succeed the Blues or will France retain the trophy? Today, we take a close look at the top contenders to win the 2022 World Cup. This will help you as you make your predictions for the World Cup.
Collect your bonus at Bet365 now!
Brazil, favourite of all bookmakers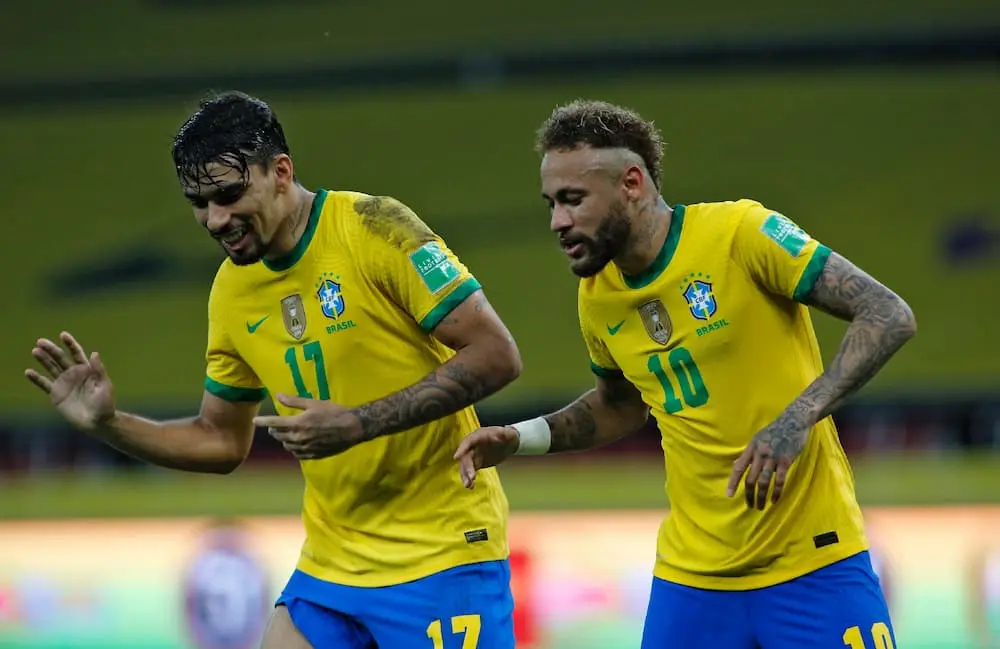 As far as who will win the 2022 World Cup, it is Brazil who are the current favourites to lift the trophy. It is easy to understand why. Tite's team qualified unbeaten with  14 wins and three draws and topped the South American qualifying group . 
Even better, Brazil finished the qualifying-rounds with the best defence (five goals conceded), but above all with the best attack (40 goals scored)! The path to Qatar worked quite well for Neymar and his teammates, who never once doubted they would qualify for the 2022 World Cup.
With a full squad and quality players in every position, even on the bench, it is certain that Brazil will be among the favourites to lift the trophy. The list of players such as Neymar, Paqueta, Philippe Coutinho, Vinicius, Casemiro, Marquinhos, Thiago Silva, Militao, Alisson... Big names who perform equally well in their respective clubs. They will make sure the Auriverde to be the favourites to win. Our 2022 World Cup betting tips already have that opinion, will it change throughout the tournament?
England, after 56 years?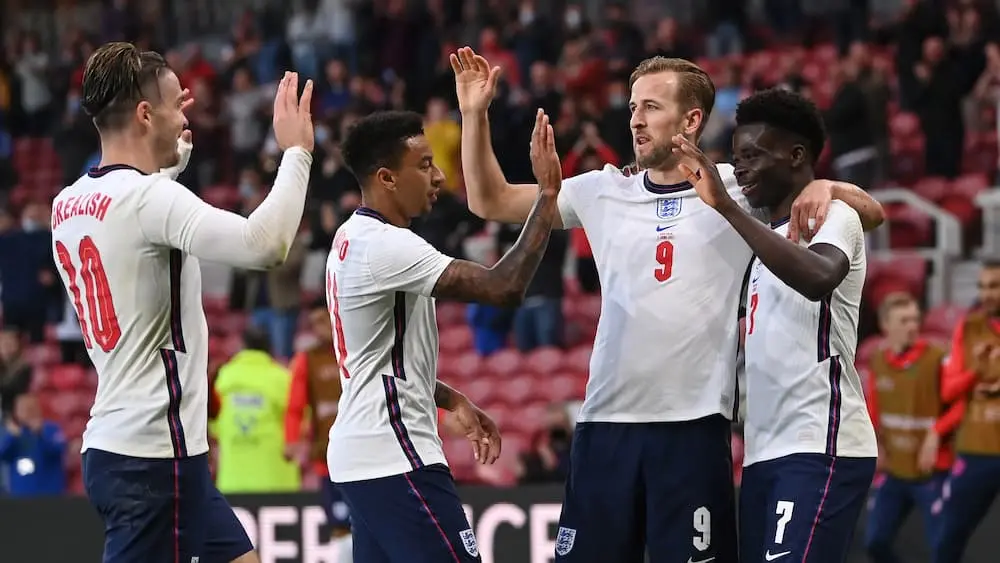 The first and only World Cup won by the Three Lions was in 1966! That's a long time ago when you look at the squad that this country has had at its disposal in recent years, especially with Lampard, Gerrard, Beckham, etc. Will 2022 be the perfect opportunity to end 'the years of hurt' and win a second title?  Make sure you read our World Cup 2022 betting tips on each game that they play.
At Euro 2020, England challenged the fact they had gone since 1966 without winning a trophy or making a major final. They were impressive during qualifying and made it all the way to the final, losing on penalties to Italy. Since that tournament their form has not been that of future world champions.
Like Brazil, England has some very talented players. Their coach Gareth Southgate has to get the best out of them or he'll be looking for a new job in the new year. John Stones, Kyle Walker, Phil Foden, Jude Bellingham, Mason Mount, Raheem Sterling, Marcus Rashford, Bukayo Saka, Harry Kane... An impressive attacking force, which a lot of other countries must envy. It's just that they don't score as many goals as they should. Read our 2022 World Cup betting tips to find out how we feel about England's prospects in Qatar.
Collect your bonus at VBet now!
Les Bleus for a historical double?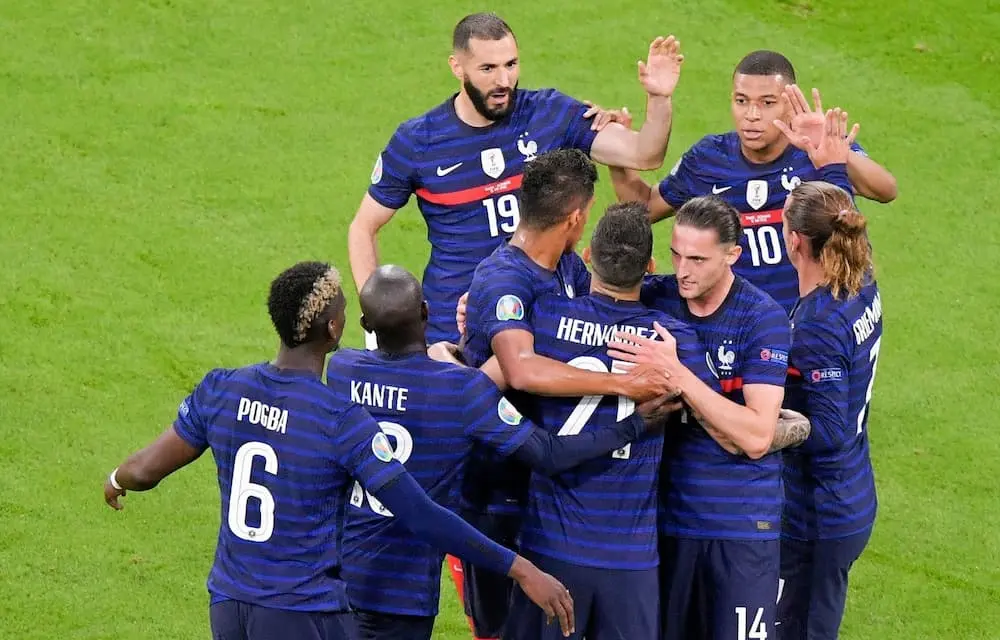 To close our list of favourites, we now look at France who will be hoping to retain their World Cup title.  No country has done that since Brazil retained the title in 1962. With odds close to those of the English, Les Bleus are also strongly fancied by the bookmakers and that is not at all surprising even without Paul Pogba.
Didier Deschamps' men won the World Cup in 2018 and seem stronger than ever since a disappointing Euro 2020. Months later, they won the 2021 Nations League and had to beat Belgium and Spain to do so. The coach seems to have found his new system with a 3-4-1-2 which still needs to be refined but seems to be effective, with Griezmann as a free spirit and Theo Hernandez very offensive on the left side. 
With an attack that would make more than one manager dream (Mbappé, Benzema, Griezmann, Giroud, Ben Yedder, Coman, Diaby, Nkunku, O. Dembélé, ...), France probably has the best eleven on paper, and the biggest pool of players in the world. The French team have lost the Nations League title they held, they won't want to lose their grip on the World Cup. Can they keep their title, read our betting tips on World Cup games to discover the opinions of our experts.
If you believe France can win the 2022 World Cup, don't hesitate to bet on Les Bleus. The odds offered on sports betting sites are definitely good value.
Collect your bonus at Bet365 now!
More about 2022 FIFA World Cup