2022 Women's Euro Be

tting Tips
Find our free Women's Euro 2022 prediction, as well as our expert predictions on the matches of the European Women's Football Championship. Lots of information for your sports betting!
2022 Women's Euro Prediction
Source : www.uefa.com
This year marks the 40th anniversary of the first Women's European Football Championships. The 2022 tournament is being hosted by England and takes place from 6 to 31 July. These are the first championships held since 2017 and were due to be held last year. 16 countries are taking part with the Netherlands being the defending champions. The tournament will provide you with plenty of betting opportunities and we will be providing information and previews, totally free of charge.
How does the Women's Euro 2022 work?
The 16 teams are divided into four groups of four teams. Each country will play the other teams in their group once. To qualify for the knockout quarter finals, you must finish in the top two of your group. Sides finishing in third place do not have an opportunity to qualify as in some other tournaments. 
Bet on Women's Euro 2022 with Bet365
Expert advice for your predictions on the Women's Euro 2022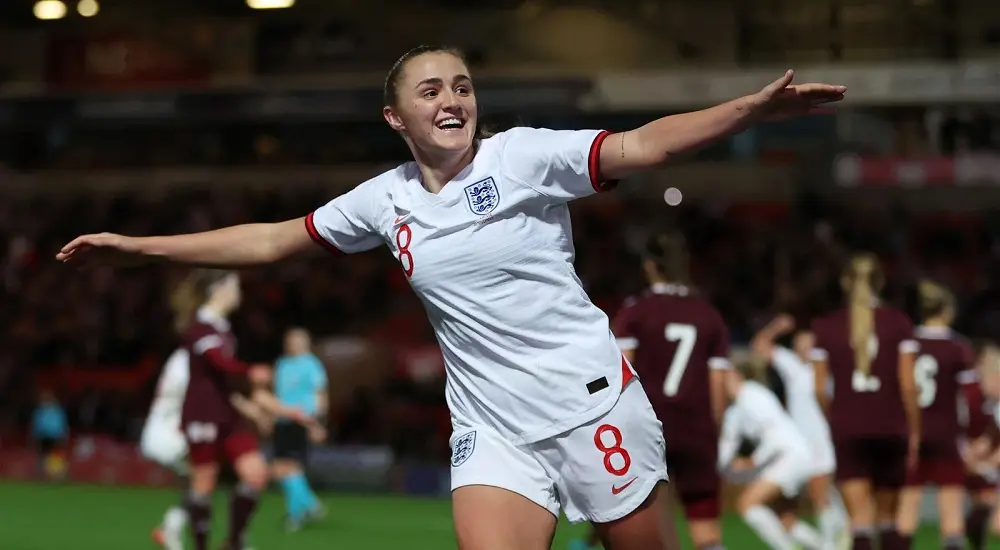 Now that we know the format of the competition, let's look at the factors that need to be considered when making your predictions on the Women's Euros.
As a first step, and this advice applies to almost all other competitions, it will be essential to analyze the form of  the teams that you are considering betting on. Look at the current form and see which teams have been playing well in recent matches. Sides that have been playing poorly should not be considered. Look at the rankings of each country and how they have changed in recent years.
It will also be important to analyze the form of the key players of each team (injury, suspension, extra-sporting problem, drop in diet, etc.).  You can also analyze the last face-to-face between the two teams, this gives you a little idea of which of the two will leave with a small psychological ascendancy. To succeed in your football prediction, it will be necessary to ask yourself these questions.
It is also a good idea to look at how countries have performed in previous European Championships. For example, Germany may have had a few problems of late in the men's game, but they had won five consecutive Women's Euros before losing their title in 2017.
The Scandinavian countries often do well in this tournament. Denmark were the losing finalists in 2017 and Norway won the title in 1993 and have lost in two of the past four tournaments. The countries that tend to dominate in men's football don't necessarily repeat that in the women's game. For example, Spain and Italy have never been European women's champions. However, that might change this year with Spain being the favourites to lift the trophy with many of their squad from the Barcelona women's team.
Finally, to succeed in your sports betting on the Women's Euro 2022 football, it will be of paramount importance to choose your bookmaker.   Indeed, for the same match and the same bet, the different sports betting sites present will offer different odds, and therefore different potential winnings. To potentially increase your winnings, make sure you bet at the bookmakers offering the best odds. To help with this task, do not hesitate to consult our page dedicated to the best bookmakers.    
By registering with as many online sportsbooks as possible, you will be able to guarantee yourself the highest possible odds, and in addition take advantage of   the many magnificent welcome bonuses offered!
Women's Euro Predictions 2022 - Statistics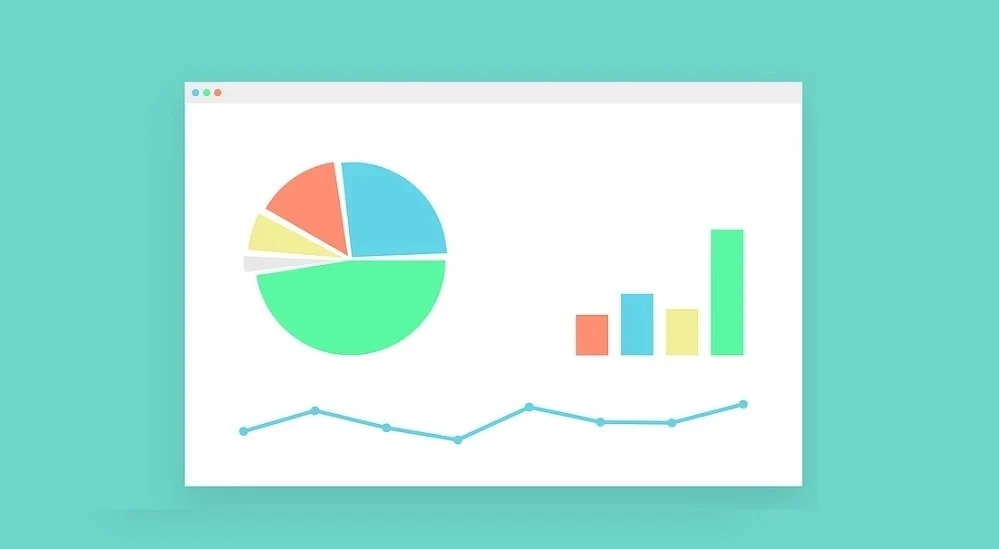 To make excellent predictions about the Women's Euro 2022 edition, it is extremely helpful to know the most important statistics.   According to our experts, here are the major figures you need to have in mind before placing your bets at bookmakers. From the last edition, in 2017, they should greatly help you in 2022. 
Data that relate only to the group stage are the first in brackets, and data that relate only to the knockout stage are the second. The aggregate data (for the entire tournament) is the one in bold.
Statistics for your under/over bets 
Goals average: 2.19 (2.20 / 2.14)
Matches with + 0.5 goals: 90% (96% / 71%)
Matches with + 1.5 goals: 65% (67% / 57%)
Matches with + 2.5 goals: 39% (38% / 43%)
Matches with + 3.5 goals: 10% (8% / 14%)
As you can see, the 2017 edition did not see a large number of goals scored. That doesn't necessarily mean the same will be the case in 2022 but it's important to take that into account.  We therefore advise you to go to bets such as "Under 2.5" or even "Under 1.5", which  could  offer  you superb odds.
Bet on the Women's Euros at William Hill
Statistics for your handicap bets 
Matches with exactly one goal difference: 52% (58% / 29%)
Matches with at least two goals apart: 32% (29% / 43%)
Matches with at least three goals apart: 35% (38% / 29%)
For "handicap" bets, bets on the "Exactly 1 goal difference" bet will probably be  those to be attempted more than once  throughout the competition. With odds that are often very high, it would indeed be a shame not to try this market on a few encounters.
Bet on Women's Euro 2022 with Bet365
Statistics for your alternative bets on goals 
Matches with 1st goal scored between 1 and 15': 35% (38% / 29%)
Matches with 1st goal scored between 16 and 30': 29% (33% / 14%)
Matches with 1st goal scored between 31 and 45': 13% (13% / 14%)
Matches with 1st goal scored between 46 and 60': 6% (3% / 14%)
Matches with 1st goal scored between 61 and 75': 3% (4% / 0%)
Matches with 1st goal scored between 76 and 90': 3% (4% / 0%)
Most common score: 1-0 (26% of matches) 
You can see therefore that a high percentage of goals were scored in the opening 15 minutes of games in the 2017 Women's Euros. Follow how this year's championship goes to see if that is the case this time around.
After reading these statistics, you now know some of the trends that have taken place. Keep paying attention to how the 2022 tournament progresses and use statistics to help get you winners.
Choose 1xBet to make your predictions
Women's Euro 2022 Groups
Divided into four groups of 4 teams, the 16 European selections were drawn.  Here is the composition of the different groups of this Euro 2022 played in England.
Group A - England, Norway, Austria,  Northern Ireland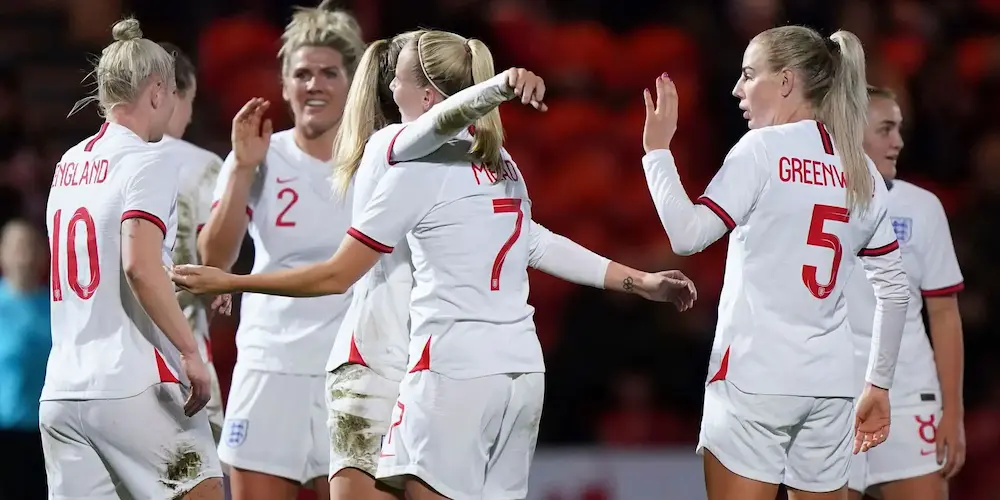 In this first group of the Women's Euro 2022, we find England, the host country and one of the big favorites for victory. Norway drawn alongside Austria and Northern Ireland who will be the outsiders in this group.  Barring a huge surprise, we don't see how the English women could not finish in the top two places. We expect them to comfortably reach the quarter finals.
Group B - Germany, Spain, Denmark, Finland
In this group we find Spain who are the favourites to win the tournament. They have to play Germany, Denmark and Finland. The Spanish and German teams should dominate this group and make their way into the quarter finals with Spain the likely group winners.
Group C - Netherlands, Sweden, Switzerland, Portugal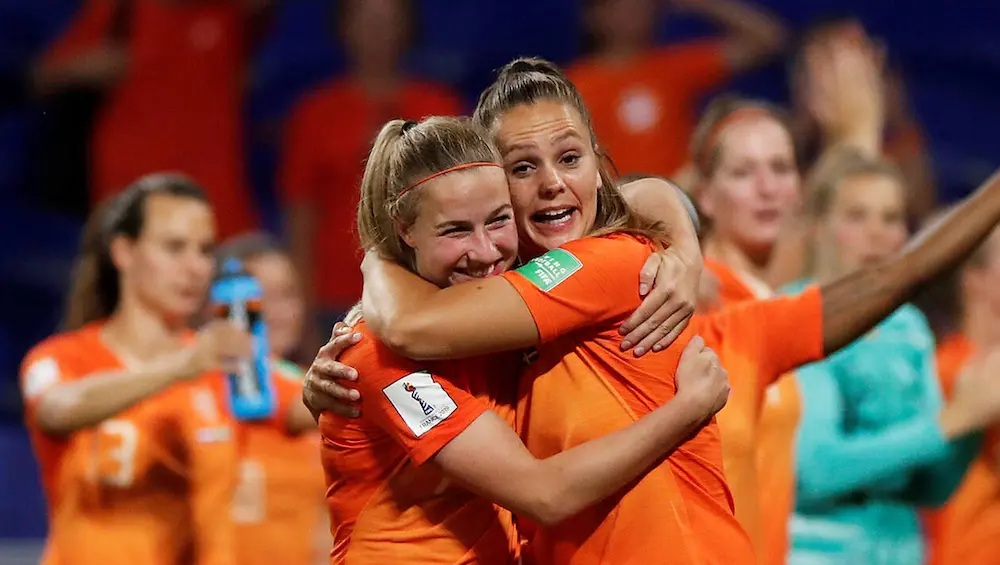 Group C sees the defending champions, the Netherlands. They will be confident of progressing into the quarter finals and will most likely be joined there by Switzerland. Portugal have been granted a reprieve after losing in the play-offs and replace the banned Russian team. Sweden will find it difficult to qualify.
Group D - France, Italy, Belgium, Iceland
For this last group, the French side are the favourites to finish top. They take on Italy, Belgium and Iceland and all three are outsiders to win this tournament. France will qualify and it's Italy that are likely to take second place and qualify for the last eight. They are unlikely to equal the performance of their male counterparts and become champions.
Prediction winner Euro Women's 2022: Who will win?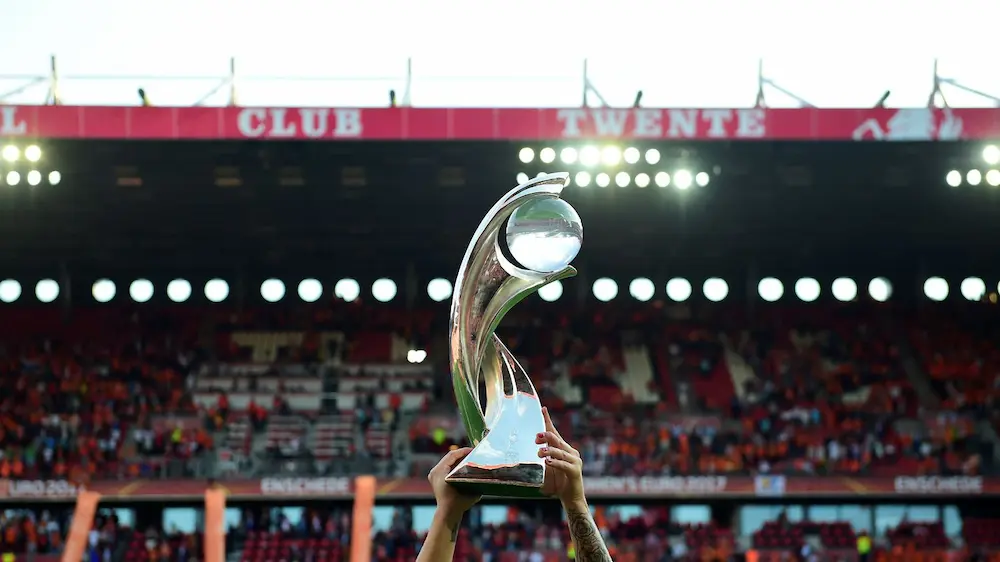 This looks like being an open tournament and there are some good prices on offer with online sportsbooks. Pay close attention to the group stages to see which teams are finding their form and who are struggling, even if they qualify. 
Spain are the current favourites to become European champions for the first time. They have a talented squad and If finding form then they will be strong contenders. England are the hosts but have never made the Euro final. They will have home support though and that may see them raise their game. France and Germany will be ones to look out for as will the defending champions, the Netherlands.
Bet on the championships at BetWinner
Women's Euro 2022: the odds for the winner
Want to predict the winner of the Women's Football Euro?  Here are the best odds offered at sports betting sites. Keep checking them throughout the tournament.
Spain - 4.00
England - 5.50
Netherlands - 6.00
France - 6.00
Sweden - 8.00
Germany - 8.00
Norway - 15.00
Italy - 26.00
Denmark - 26.00
Austria - 51.00
Switzerland - 51.00
Iceland - 101.00
Belgium - 101.00
Portugal 101.00
Finland - 201.00
Northern Ireland - 201.00
Odds from www.bet365.com and www.vbet.com.
Our Women's Euro 2022 Predictions of the moment
There are no previews at the moment for this competition
Best odds to bet on Women's Euro 2022