NBA Predictions & Be

tting tips
Betting tips 1X2
Portland Trail Blazers
Denver Nuggets
Charlotte Hornets
New York Knicks
Indiana Pacers
Washington Wizards
New Orleans Pelicans
Phoenix Suns
Utah Jazz
Minnesota Timberwolves
New York Knicks
Sacramento Kings
Dallas Mavericks
Oklahoma City Thunder
Find our free NBA prediction, as well as our expert predictions on all games of the American basketball championship (2022-2023). Lots of information for your sports betting!
Presentation of the NBA - Basketball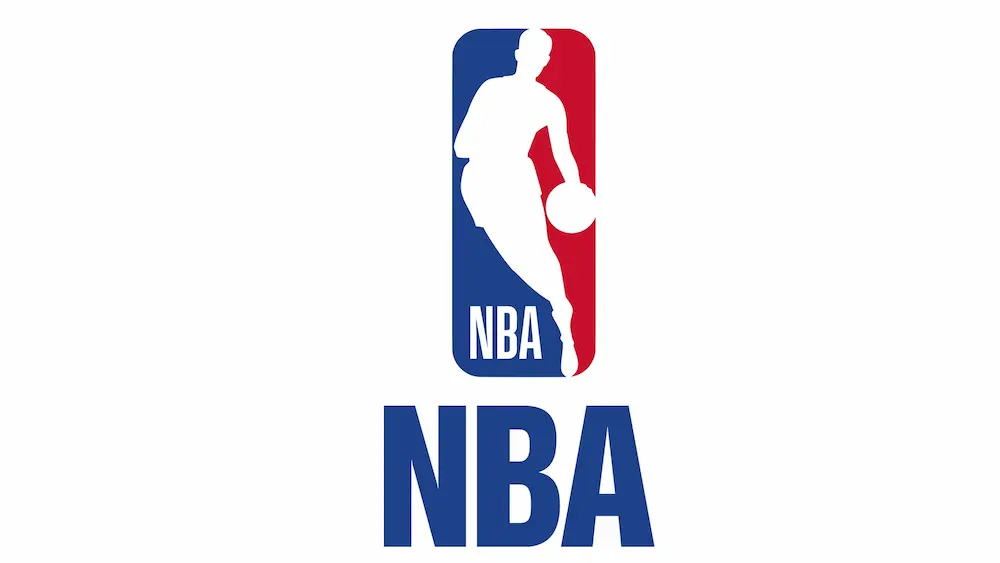 The NBA - National Basketball Association - is the most popular basketball league in the world, gathering the best players and the most famous franchises of the basketball planet. The NBA is the premier league in the United States (USA) and is divided into two separate conferences (East and West), in which 15 teams compete to reach the NBA Playoffs at the end of the season. After 82 days of regular season play, the top six teams from each conference (East and West) are selected for a final tournament, which crowns the champion of each conference after a series of games. Franchises placed between 7th and 10th compete for the final spots in an all-new Play-in tournament, which offers the final spots for the Playoffs. At the end of the Playoffs, the Western Conference champion and the Eastern Conference champion will face each other to become the NBA champions. All in all, a whole program that makes the NBA basketball prediction one of the most thrilling in the world of sports betting.
NBA Games Dates for your Diary
Regular season - October 18, 2022 to April 9, 2023
Play-in tournament - April 11-14, 2023
Play-offs - April 15, 2023 - May 2023
Final - June 2023
Expert advice for your NBA prediction
Before launching into a prediction on the NBA, there are several figures and statistics to have in mind to succeed in your bet. First of all, you should know that the NBA is, without any doubt, the most spectacular basketball tournament on the planet. Each season, games regularly exceed 210 points scored on the floor, whereas other leagues struggle to offer games with more than 150 points. When a bookmaker offers you to make a basketball bet on the NBA, aim for a fairly high number of points in the match. In general, bets like "+209.5 points" or "+210.5 points" will be offered at nice odds, so it would be a shame to miss out. In 82 regular-season games last year, the average points per game was 221!
So the show is on in the NBA, and the last season of the genre confirmed it again. If we look at the NBA statistics, we can see that on both coasts the teams have become accustomed to shining at the shoot in recent months. In the 2022 season, for example, 110.2 average points were scored by Eastern franchises in the regular season, 110.9 by Western ones. This data confirms that betting on the number of points will be a reliable option for your NBA predictions. With Bet365's welcome offer, for example, there is a lot of money to be won every night if your luck is in.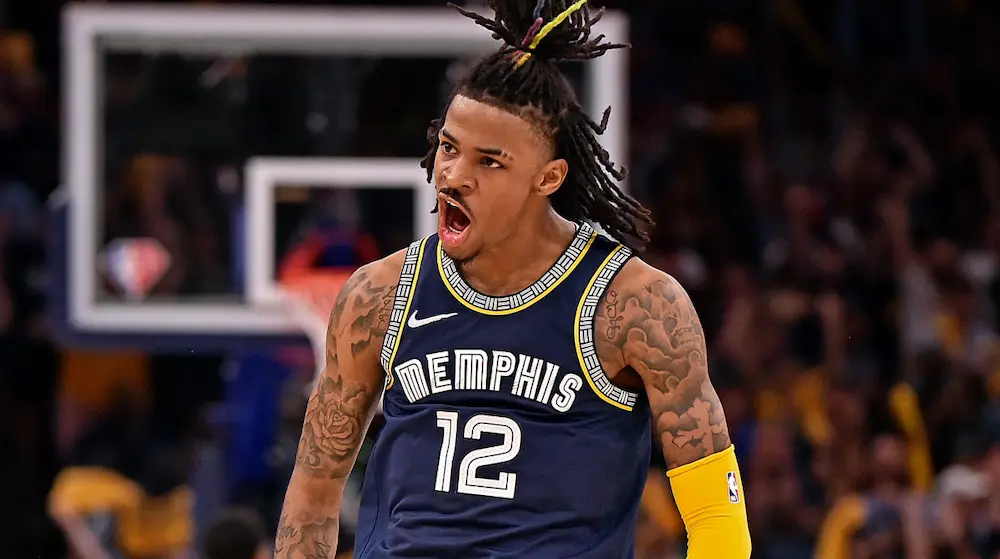 Then, beyond the show, know that home court advantage is also important in the NBA. As you know, sports betting sites generally offer generous odds for teams playing on the road. Don't be fooled! Beyond the recent behemoths like the Nets, Bucks and Warriors, teams playing in their own venues are generally performing well in the US league. Last season, for example, saw a total of nearly 55% of victories at home, i.e. nearly 6 games out of 10. When you know that a draw is extremely rare (even if there is automatic overtime, some bookmakers offer to bet on a draw in regulation time), there is a good chance that you will win your bet by predicting a home team victory.
Finally, the last interesting statistic for your NBA predictions is that the point spreads between two teams are usually significant. Last year for example, during the regular season, an average gap of about ten points was noted on the whole of the two Conferences. Of course, this will depend on the talent of the teams, their current form and the 5 put on the floor, but all the same, the figure remains good to take in view of the bets offered on the market. Handicap offers are systematically proposed by betting sites, so you know what to expect.
Check out great odds on NBA at VBET!
How to make a good prediction on an NBA game?
So you know the stats you need to know before betting on the NBA. To go further, let's see now the parameters not to neglect to establish a reliable NBA prediction. First of all, you should of course take into account the form of the key players of the franchises concerned by your prediction. And this is true for a Brooklyn Nets, Milwaukee Bucks or Warriors game! Take the Phoenix Suns and Miami Heat, two teams with very big players on the floor. Before the game, the rumour that was going around is finally validated, and Devin Booker will not be available to play the game. In this case, it will be better to avoid taking a chance on the Nets, even if the odds are still correct. This reasoning should also be applied to all NBA games you want to predict, as major players are always of vital importance in an American basketball duel. Every absence of a player must be analysed. The success of your prediction depends on it.
Secondly, and this is even more important in a competition like the NBA, you have to make sure that both teams are really motivated for the evening's game. Do they really need to win in this match-up? Is there a real stake for both of them? Or is there something at stake in the match that follows this one? Are they coming out of an exhausting match (extra time, difficult opponent, long journey, etc.)? All of these questions you will have to ask yourself before making your NBA prediction. For example, a bet like "+225.5 points" will have less chance of going through in a game between a team that plays and the other one that preserves its roster, than in a top-of-the-table game between two major players. So before you bet on the NBA, don't forget to look at the Western and Eastern Conference standings, which will always be important.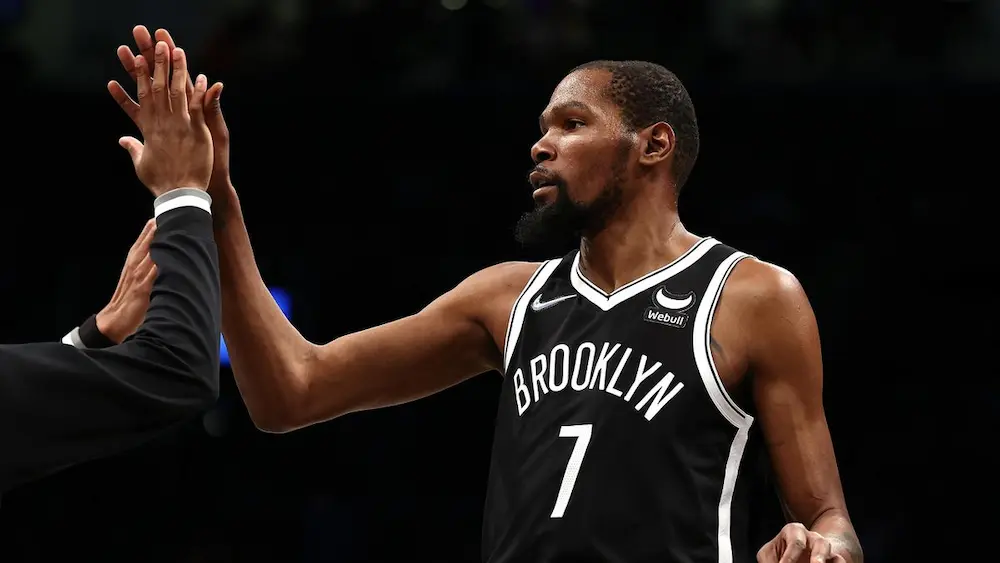 Last but not least, you should also compare the odds before placing your NBA prediction. Indeed, whether you want to bet on Philadelphia, Los Angeles, Toronto, Golden State, Los Angeles, Chicago or Miami, you will be able to take advantage of the competition among the bookmakers to find the best odds on which to bet. To do this, it is very easy to register on all the sports betting sites and quickly see which one offers the best odds on the bet of your choice. For example, would you like to bet on the Warriors winning against the Nuggets? It will be much more interesting to place your wager at bet365 which offers odds of 1.90 than at Bwin who only offers odds of 1.80. In the long run, your winnings from sports betting will be increased if placing your wagers at the best available odds.
Collect your bonus and bet on NBA!
Our free prediction for the 2022-2023 season
The 2021-2022 season was full of spectacle, twists and turns and suspense. Stephen Curry's Warriors finally won a well-deserved trophy! This year should once again be a hotly contested one, with a large number of franchises once again capable of winning the grail. Whether it's Jayson Tatum's Celtics, Giannis' Bucks, Lebron James' Lakers, Kevin Durant's Nets, Devin Booker's Suns or Embiid's Sixers, it's a great field! Can the Warriors pull off the back-to-back, as they did in 2017 and 2018? The editors strongly advise you to wait a little while before betting on the future winner, as it's far too early to tell at the moment. If you really want to bet now, the Warriors odds look great... So who will win the NBA title in 2023? Make your predictions!
Bookmakers' odds for the title
Boston Celtics - 6.25
Golden State Warriors - 7.00
Los Angeles Clippers - 8.00
Milwaukee Bucks - 8.50
Phoenix Suns - 9.50
Miami Heat - 15.00
Philadelphia 76ers - 15.00
Los Angeles Lakers - 17.00
Denver Nuggets - 19.00
Dallas Mavericks - 20.00
Memphis Grizzlies - 23.00
Minnesota Timberwolves - 34.00
Cleveland Cavaliers - 34.00
New Orleans Pelicans - 41.00
Toronto Raptors - 41.00
Atlanta Hawks - 51.00
Chicago Bulls - 61.00
New York Knicks - 61.00
Portland Trail Blazers - 80.00
Charlotte Hornets - 81.00
Washington Wizards - 101.00
Utah Jazz - 151.00
Indiana Pacers 251.00
Oklahoma City Thunders 251.00
San Antonio Spurs - 501.00
Detroit Pistons - 501.00
Orlando Magic - 501.00
Sacramento Kings - 501.00
Houston Rockets - 501.00
Odds found on the site bet365.com and vbet.com
Bet on NBA at Bet365!
Our current NBA predictions
There are no previews at the moment for this competition
NBA: best odds
08 Dec 2022 - 18:30
Miami Heat - LA Clippers
1

1.57
2

2.63
08 Dec 2022 - 19:30
San Antonio Spurs - Houston Rockets
1

2.2
2

1.77
08 Dec 2022 - 21:00
Portland Trail Blazers - Denver Nuggets
1

1.98
2

2.7
09 Dec 2022 - 18:00
Charlotte Hornets - New York Knicks
1

2.14
2

1.7
09 Dec 2022 - 18:00
Indiana Pacers - Washington Wizards
1

1.2
2

4.5
09 Dec 2022 - 19:30
New Orleans Pelicans - Phoenix Suns
1

3.95
2

1.24
09 Dec 2022 - 20:00
Utah Jazz - Minnesota Timberwolves
1

3.6
2

1.27
10 Dec 2022 - 20:00
Denver Nuggets - Utah Jazz
1

1.17
2

5
11 Dec 2022 - 17:00
New York Knicks - Sacramento Kings
1

3.25
2

1.3
12 Dec 2022 - 19:30
Dallas Mavericks - Oklahoma City Thunder
1

1.1
2

7
13 Dec 2022 - 20:00
Utah Jazz - New Orleans Pelicans
1

1.63
2

2.25
15 Dec 2022 - 21:30
LA Clippers - Phoenix Suns
1

7
2

1.1
16 Dec 2022 - 18:00
Charlotte Hornets - Atlanta Hawks
1

1.1
2

7
16 Dec 2022 - 18:30
Boston Celtics - Orlando Magic
1

1.2
2

4.5
16 Dec 2022 - 21:00
Los Angeles Lakers - Denver Nuggets
1

1.4
2

2.85
17 Dec 2022 - 19:00
Houston Rockets - Portland Trail Blazers
1

2.6
2

1.47
18 Dec 2022 - 16:00
Indiana Pacers - New York Knicks
1

1.4
2

2.85
19 Dec 2022 - 18:00
Philadelphia 76ers - Toronto Raptors
1

1.3
2

3.4
19 Dec 2022 - 21:00
Sacramento Kings - Charlotte Hornets
1

2.43
2

1.54
20 Dec 2022 - 18:30
Miami Heat - Chicago Bulls
1

3.65
2

1.27