Ligue 1 Betting Tips
Commercial content | 18+ age limit | T&Cs apply
Find our free predictions and expert tips on all matches of the French Ligue 1 (2020/21). Full information for your sports betting.
Ligue 1 Presentation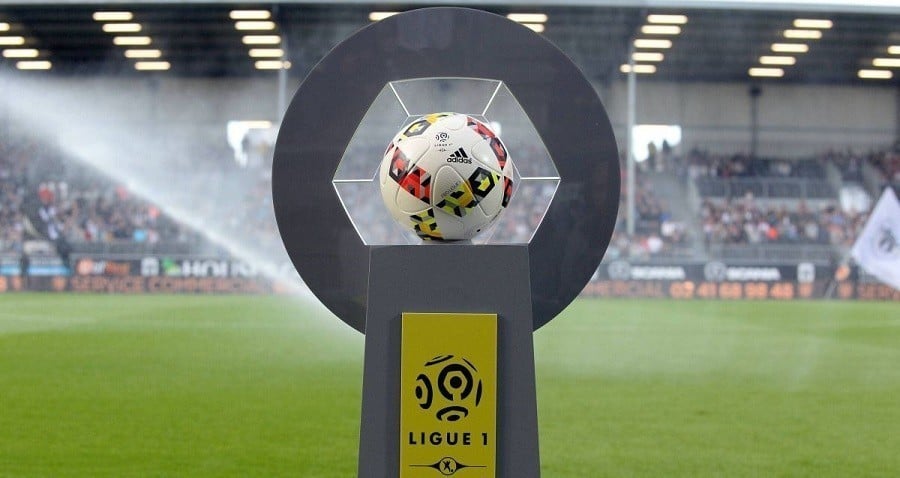 Ligue 1 is the highest division in French football. It sees 20 teams battling it out to win the title. The top two will qualify for the group stages of the 2021-22 Champions League with the third-placed side going into the play-off round.
Those finishing fourth go into the Europa League alongside the sides that win the French Cup and the French League Cup. If the cup winners have already qualified for Europe, then the vacant spot(s) will be filled by the next highest side in the league. This was the case in the 2019/20 season as the sides finished fifth and sixth both qualified as PSG won the league and the two domestic trophies.
The bottom two teams in the league will be relegated to Ligue 2. The team in 18th place goes into a relegation play-off with the team finishing third in Ligue 2. The 2019/20 season was cut short due to the current health crisis. This led to Amiens and Toulouse being relegated and replaced by Lorient and Lens. No relegation play-off was held.
Make your Ligue 1 selections at Betway
Ligue 1 Statistical Analysis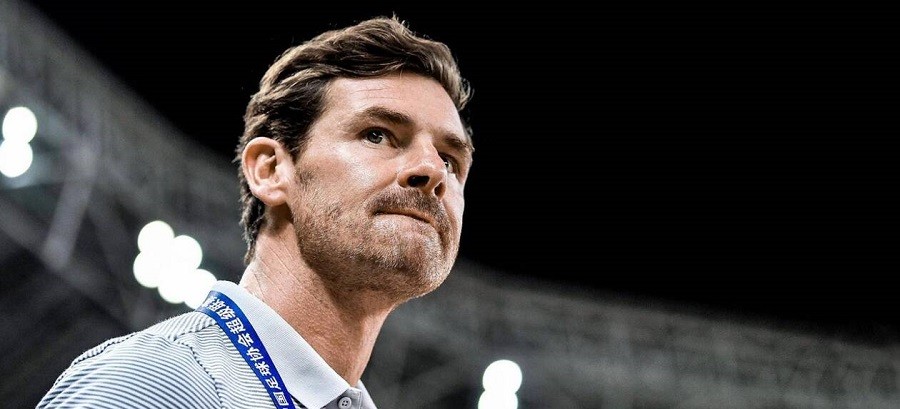 There are many statistics that can help you get winners when betting on Ligue 1 games. Undoubtedly there are patterns in the way these stats unfold. Looking back at the past two season, statistics for markets such under or over a certain number of goals or the number of home wins compared to away wins and draws do not show a great deal of change.
When we look at what happened last season, we do have to take into account the early end of the season. Most teams played 28 matches, compared to the 38 that were scheduled. Even so, the stats that can be calculated for the 2019/20 season aren't that different from the previous season. For example, the number of games last season that had over 2.5 goals was 47%, compared to 48% for the season before. That means under 2.5 goals is slightly in the majority but it's a close run thing.
When it comes to over 3.5 goals in a match, the 2019/20 figure was 25%, that was 2% down from the previous season. Over 1.5 goals in a French Ligue 1 game happened in 70% of the matches played last season, just 1% down from the previous season when more matches were played.
The number of goals in a game was 2.52 in the 2019/20 season, just 0.04% less than the previous season. Both teams scored in 48% of the matches (2% down from last season).
When are the goals scored in Ligue 1? A bet on goals to be scored in the last half hour of the game looks a good one to make. Last season 39.1% of goals were scored from the 60th minute onwards. That's compared to 27.7% in the first half hour. Only 12.1% of goals scored came in the first 15 minutes with the highest scoring quarter being the 76th to 90th minutes with 21.2%.
A 0-0 scoreline at half time was the most common result last season. That happened in 30% of matches. The home team winning 1-0 happened in 23%, the away team leading 1-0 totalled 15% and a 1-1 draw 10%. Interestingly, those last three percentages were all the same as in the 2018/19 season. 54.3% of goals were scored in the second half, 45.7% in the first half.
As for the final score, a 1-0 home win came top with that happening in 14% of games. A 1-1 draw happened 11% of the time and a 2-1 home win 10%. 48% of games last season ended in a home win. 25% were drawn and 27% resulted in an away win.
The Both teams to score market is a popular one to place wagers on. That stat came up in 48% of the Ligue 1 matches played last season. This market will often be interesting to consider with the bookmaker bonus of your choice.
Go to 1xBet to see the latest Ligue 1 match odds!
That's the overall picture for Ligue 1, now let's take a look at the teams that will be taking part in the 2020/21 season and what we can learn from how they performed last season. Make sure you come back to this page during the 2020/21 season as we will update you with stats for the current season after each quarter.
PSG are the defending champions and even though the season was cut short, we all knew they were going to win. They won the title by 12 points, that's compared to 16 in 2019/19 and 13 in 2017/18. Whenever they play goals are going to be scored and often quite a few of them. Not since 2018 have they had a goalless draw in Ligue 1 and they've played 65 games since then. 70% of their league games last season had over 2.5 goals scored in them, so that's a good bet to place when they play.
However, 52% saw over 3.5 goals scored and 30% had at least five goals scored in them. They won 22 games in Ligue 1 last season, scoring 75 goals and that was 31 more than any other team managed. Only three league games were lost but perhaps surprisingly, they only drew two league games, that's the lowest total in Ligue 1 last season.
Reims finished sixth in Ligue 1 last season but if you wanted to see goals scored, they weren't the team to back. 28 league games saw just 48 goals scored in them and the under 2.5 goals in a game stat came up in 24 of their matches. Their home games only averaged a paltry 1.4 goals and on their travels it was just higher at 1.6.
They were the second lowest scorers in Ligue 1 last season but had the best defence with just 21 conceded. It bought them success though, so they might adopt the same approach this term. Overall, they were the draw experts with 11 games ending level, just one ahead of Bordeaux, Nice and Brest.
PSG only lost one home league game last season but there are several other teams who had impressive home records. Lille, Montpellier, Marseille, Brest, Dijon and Reims all only suffered two home defeats. Those looking to improve their home form this season include Nimes and Nantes who both lost on six occasions.
Home fans hoping to see their teams score a few more in the 2020/21 season include Nantes, Reims and St Etienne. Nantes only scored 11 home league goals with Reims managing 12 and St Etienne just 15. Three teams managed to concede less than ten home league goals last season. Lyon only conceded seven in 13, Reims the same number but from 14 and Lille nine in 15.
Check out the Ligue 1 odds at Betway
Away wins are hard to get in Ligue 1 with only 27% of games ending that way last season. All but a quarter of those wins came from PSG (10) and Marseille (8)  Only four teams managed to get more than five away victories. Those needing to improve their away form in the 2020/21 season are Dijon, Nimes and Montpellier who last season each had just the one away league win.
Dijon and St Etienne in particular are a team to keep an eye on away from home with ten defeats on the road last season. Dijon scored just seven goals in 14 away league games last season. When it came to draws, St Etienne didn't have a single away draw last season and PSG just the one.
Choose your Ligue 1 selections at 1xBet
How to predict Ligue 1 matches

We've looked at the key statistics for Ligue 1 and they should help you when making your selections. When you are deciding which teams to back, a look at the current form of teams is vital. You need to look at the most recent stats and analyse them. Luckily, our team of betting experts are great at doing this and will provide you with lots of helpful information. 
In the same vein, you should also consider the form of the key players on each side, as it is generally these players that can impact the outcome of a Ligue 1 match. If a club's key player is in poor form in the lead up to a match, this can affect the team's chances of winning - which is especially true for the clubs on the lower end of the Ligue 1 table. In a similar way, injuries and suspensions can impact the final result of a Ligue 1 fixture - so make sure that you are up-to-date on all the player news surrounding the match of your choice before you make your prediction. 
The next factor won't be so important in the first half of the season. Judge how important a match is to a team because when it's the second half of the season, some games might not mean too much. If there is a game between sides who aren't going to get into European competition or be relegated, then how motivated are the teams going to be? Teams that are 10th or 11th in the table but still in with a chance of qualifying for Europe will put more into their games as they try to get important points.
Also, be careful with PSG because if they clinch the league with a few games to spare, the effort they put in for the remainder of the season might not be as high as before. This has happened in previous seasons with league games lost after the title has been won. Look at the line-ups of teams too, are they resting players?
The season calendar can also affect a club's motivation, as a side that has an upcoming game in the national cup or in European football will likely prioritise that meeting over a Ligue 1 game. The same reasoning can also apply after a big game in European football, as fatigue can set into a team.
Last but not least, you should always analyse the different odds available on the market before placing your Ligue 1 bets. As the odds offered on every Ligue 1 match can vary from bookmaker to bookmaker, you should always compare the values to ensure that you can benefit from the best potential winnings available to you. Small differences can go a long way over the course of a whole season - so register with each of the best bookmakers on the market to ensure that you can always enjoy the best odds.
How to predict the Ligue 1 table

Betting on Ligue 1 isn't always about who is going to win the title. That's not a great market usually due to the dominance of PSG who are trying to win a fourth straight title this season. There are other markets that you can bet on. These include betting without PSG, which teams will qualify for the Champions League and who will be relegated.
Club goals and objectives will also be necessary to consider for your predictions. For example, if a club president announces that they will focus on the Europa League for the upcoming season, then it might be prudent to predict a slightly lower ranking for that club in the final Ligue 1 table. On the other hand, if a coach claims that domestic league victory will be their priority over European football or the national cup, then it would make sense to include the team in a higher position in your ranking.
Start to bet now on Ligue 1 with 1xBet!
How to bet on the Ligue 1 top scorer

You might have imagined that the top league scorer would be a PSG player. You're half right because Kylian Mbappe scored 18 Ligue 1 goals last season. He was matched though by Wiggam Ben Yedder of Monaco who scored 18 Ligue 1 goals last season. Other strikers to keep an eye on this season are Moussa Dembele of Lyon who scored 16, while both Neymar (PSG) and Victor Osimhen of Lille scored 13. It wasn't a close battle when it came to assists. Angel Di Maria of PSG had 14 last season, seven ahead of his closest rivals.
Grab your  Betway bonus to bet on Ligue 1!
French Ligue 1 2019/20: our free betting tips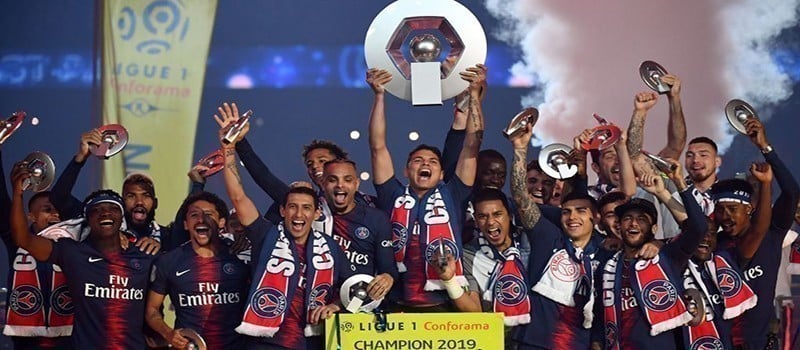 Throughout the season our team of betting experts will be writing previews of games played in Ligue 1. These previews will be well researched taking all the relevant factors into consideration. Look out for the previews as they will help you when making your selections.
See all the Ligue 1 odds at 1xBet
Ligue 1: the best betting odds
Our Ligue 1 Predictions of the moment