World Cup Betting Tips
Commercial content | 18+ age limit | T&Cs apply

It's the dream of every country to play at the World Cup finals. The UEFA  qualifiers begin on March 24, 2021. Our team of experts will be giving you their free well-researched predictions as countries try to qualify for the 2022 World Cup in Qatar.

2022 World Cup 

Qualifying for the World Cup in Qatar 2022 takes place from 24 March to 16 November 2021 in the UEFA zone. In total, 55 teams fight for months to qualify for the most prestigious football competition.
The all-important draw has been made and there are ten groups, some with five countries, some with six. The ten group winners will automatically qualify for the 2022 World Cup in Qatar. The ten second-placed countries are then joined by two qualifiers from the UEFA Nations League based that didn't get a top two finish in these World Cup qualifiers. The 12 countries are then draw in to three groups with semi-finals and finals determining the three countries that will go to Qatar.
An exciting time therefore lies ahead as countries battle it out for the 13 qualifying places. We'll give you lots of help along the way with expert predictions.
Check out the Bet365 World Cup 2022 odds
Expert Betting advice for your World Cup Qualifying Predictions

The first thing to know about these World Cup qualifiers is that they often generate many goals. There were 2.94 goals scored in the UEFA qualifers for the 2018 World Cup held in Russia. A little bit of analysis is needed into that high figure. You see, the World Cup qualifiers see top countries such as France, Spain, Germany and England, taking on minnows such as San Marino, Liechtenstein, Andorra and Gibraltar. 
When the top countries play the lower-quality ones, there are bound to be a few goals scored. For example, Sweden beat Luxembourg 8-0, Spain had two 8-0 wins over Liechtenstein, Germany put 15 past San Marino in two qualifiers and Belgium scored 17 goals in two matches against Gibraltar. Results like that are massively increasing the average goals per game figure  That also explains why the over 2.5 goals bet came up in 55% of qualifers. However, when it comes the more evenly matched games, there is unlikely to be so many goals scored.
The Both teams to score market is a very popular one. In the last qualifiers, only 38% of games saw that statistic come up. That's a low figure compared to domestic leagues but again there is a reason for this. San Marino, Liechtenstein, Gibraltar and Malta scored just nine goals between them in their 40 qualifiers. They struggle to score goals against the very best sides so that will lower the both teams to score percentage. For the upcoming games for example, would you expect England v San Marino to see both teams score?  Not really.
It is best to bet on the both teams to score market in the matches played between the top teams in the group. For example, in the 2018 qualifiers, Belgium's four games against Cyprus and Gibraltar saw just Belgium score. However, when up against Greece and Bosnia and Herzegovina, both teams scored in three of the four matches.
47% of 2018 World Cup qualifiers played in the UEFA section saw the home team win. Again, the fact teams have games against low-level teams inflates this figure. For example, Belarus, Andorra, San Marino, Khazakhstan, Malta, Liechtenstein and Gibraltar between them played 35 away games and didn't pick up a single point. Some of the lower ranked teams only get a decent away result when facing the one team in the group who are worse than them. Lots of home wins piled up therefore so a high figure. 17% of games were drawn (again poor sides losing affects this) and 36% were away wins. That figure for away wins is inflated by victories against the poor teams in the group.
Choose your World Cup 2022 winners at Marathonbet
How do you predict the World Cup Qualifying Matches?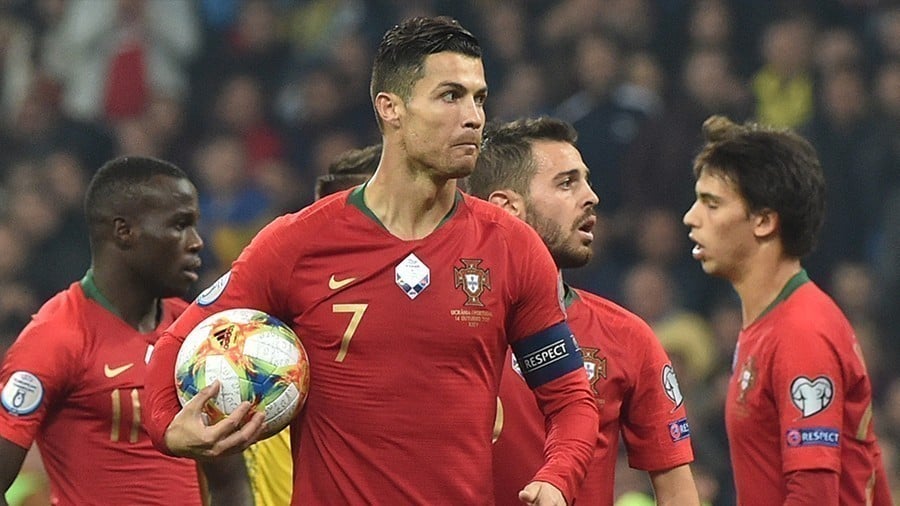 Now let's take a look at the factors you should be considering when placing a bet on the 2022 World Cup qualifiers.  Current form is obviously important to consider when games are played. If a team is struggling to get positive results, then it is hard to bet on them, especially if playing a team that has been getting good results. 
Home and away form is important to consider. Some countries get excellent results at home but struggle on their travels. Others are the exact opposite and for some reason get good results away from home but don't do so well at home. It is important to look at the current form statistics and that's just what our betting experts do when writing their predictions. 
Look at the line-ups for each country when they play their qualifiers. If an influential player is going to be absent due to injury or suspension, then that may affect how the team plays. For example, England without Kane or France without Mbappe. They might do ok if up against a poor team but if it's one that is in a good position in the group the same may not apply.
It may be that a country is up against one of the lower-level sides. They may feel it's time to blood a few other players, knowing a win is likely anyway. Always look at the importance of the match being played. Teams that are already out of contention for a qualifying for the finals may start to experiment with their selections. Those who have already won the group may do the same.
Away from team selections, make sure you get as much profit as possible by finding the best odds for each game. Bookmakers have different prices for games, so check out all the odds and go for the ones that get you as high a return as possible.
All the World Cup 2022 odds are at Bet365
2022 FIFA World Cup UEFA Qualifying Groups

Here's the all-important groups with 55 teams battling it out for the 13 qualifying places. These are the tables after the matches played in September 2021
Group A:  Portugal 13 Serbia 11 Luxembourg 6 Ireland 2 Azerbaijan 1
Group B:  Spain 13 Sweden 9 Greece 6 Kosovo 4 Georgia 1
Group C:  Italy 14 Switzerland 8 Northern Ireland 5 Bulgaria 5 Lithuania 0
Group D:  France 12 Ukraine 5 Finland 5 Bosnia and Herzegovina 3 Khazakhstan 3
Group E:  Belgium 16 Czech Republic 7 Wales 7 Belarus 3 Estonia 1
Group F:  Denmark 18 Scotland 11 Israel 10 Austria 7 Faroe Islands 4 Moldova 1
Group G:  Netherlands 13  Norway 13 Turkey 11 Montenegro 8 Latvia 5 Gibraltar 0
Group H:  Croatia 13 Russia 13 Slovakia 9 Slovenia 7 Malta 4 Cyprus 4
Group I:   England 16 Albania 12 Poland 11 Hungary 10 Andorra 3 San Marino 0
Group J:  Germany 15 Armenia 11 Romania 10 North Macedonia 9 Iceland 4 Liechtenstein 0
See the World Cup 2022 odds now at Marathonbet
How can I bet on the 2022 World Cup Qualifiers?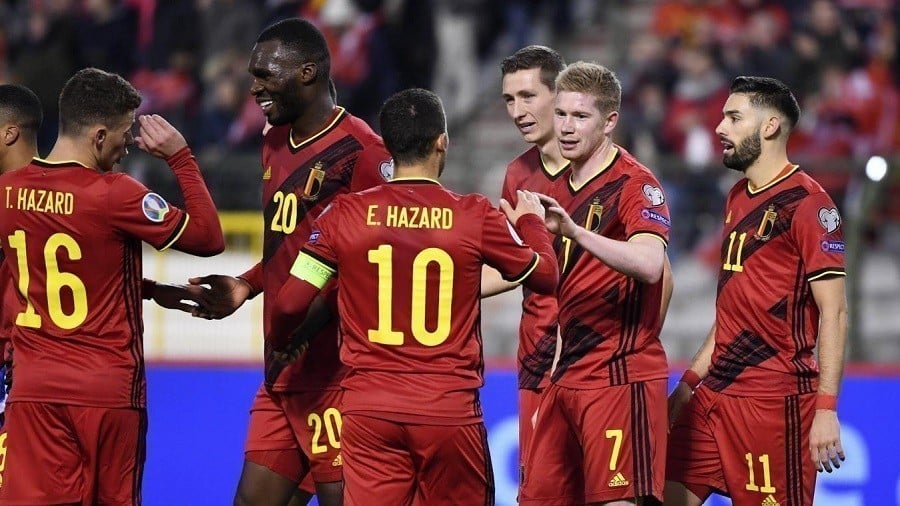 In addition to having the opportunity to bet on each match, you can also bet on who wins each group and who will finish second. It can pay dividends to place your bets on future results, so why not put a bet on now on the countries you think are going to win their groups. There may be a team you think are going to show good improvement in the coming months and are a good bet now to win their group.
Look at the squads that each country has, there are some interesting facts to be found. A squad may be comprised of too many players who are past their best. It may be the squad has too many young players so are best left alone at present but may do well in future tournaments, Euro 2024 for example.
Examine how countries have fared in previous World Cup qualifiers. When you look at a group, there are plenty of countries such as England, Germany and Spain who always seem to do well in qualifying groups. Then there are other countries such as Finland, Estonia and Wales who struggle to ever qualify.
Make your World Cup 2022 selections at Bet365
What is the prediction for the Top Scorer in the Qualifiers?

There are plenty of contenders for the top goalscorer in the qualifiers. Robert Lewandowski topped the charts in the last qualifiers with 16 goals in ten games. He hit three hat-tricks, being Poland's penalty taker helped too
The current leaders this time around (after September 2021 games) are Memphis Depay of the Netherlands and Aleksandr Mitrovic of Serbia, who both have seven goals. Breathing down their necks are Robert Lewandowski and the Israeli stiker Eran Zahavi. There are some major contenders on five goals, including Harry Kane, Romelu Lukaku and Erling Haaland.
Choose the top goalscorer at Marathonbet
Our Free Betting Tips for the World Cup qualifiers
Our team of betting experts already have their heads down studying the World Cup qualifiers. They will be publishing totally free predictions for the games that lie ahead. Their research will hopefully lead to a large number of successful predictions. There will be some upsets ahead, though the list of countries that qualify is unlikely to have many shocks for us. Keep coming back to this site to see what our betting experts have for you.
All the World Cup betting odds are at Bet365

Make sure you follow our team of betting experts. Their predictions will help you get plenty of winners.