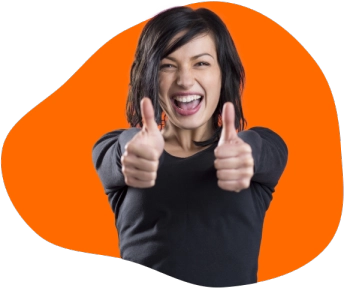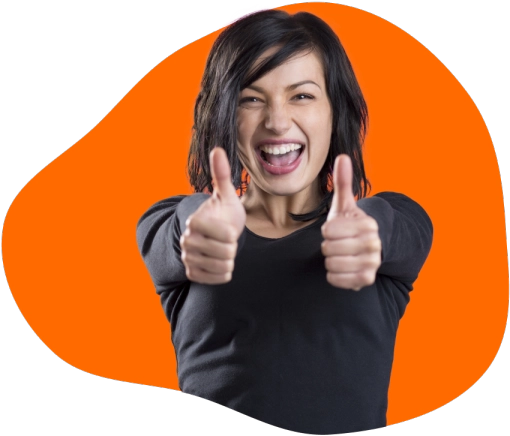 Offers you
Bonus up to :€1000
New customers only | Commercial content | 18+ age limit | T&Cs apply
Stake.com Promo Code

in December 2023

When you register an account with Stake.com, there is an excellent bonus that can be received. To receive this you must use the exclusive promo code "STYVIP".

The Stake.com offer for new customers can see you receive as much as €1000 and at least €200. The minimum amount that you must deposit is €100 and this will be subjected to a generous 200% bonus. To get the top €1000 bonus, you must deposit 500 euros. Only deposit amounts that you can afford to use. 

Remember the latest Stake promo code "STYVIP" must be submitted if you wish to receive this generous welcome bonus. Also please note that the bonus can be used on both the Stake.com sportsbook and the Stake casino. This can see you make some great bonus winnings. 

Stake.com is a relatively new company, being launched in 2017. They have had a great deal of success since then with sites opened up in several areas of the world. The site is renowned for its use of crypto as a payment method. They also have regular promotions and bonus offers, so sign-up today.
Stake.com Promo Code in December 2023: details of advantages and bonuses
There are several Stake.com welcome bonuses around the globe. If you register with them, this is what the welcome offer is that awaits you. All information is verified by SportyTrader in December 2023.
Now that we have told you about the bonuses that can be received at the various Stake sites, let's tell you more about what you can expect when registering an account with them.
If you love betting on sports then you will have the Stake sports coverage is impressive. They cover a wide range of sports and the full list can be seen on our Stake main review page. The site has global coverage so this means that whatever the time of day it is then you will be able to find something to bet on at Stake.
The Stake sports coverage isn't just restricted to the very best events taking place. Don't worry there's always coverage of major events such as the World Cup, Champions League, English Premier League, top American sports events, major boxing matches and all the tennis tournaments.
However, the Stake sportsbook also offers you the opportunity to bet on reserve games and youth matches. These increase the number of betting opportunities available and as long as you do some research on the matches, then you will have a chance of winning.
The number of markets available for each event on the Stake sportsbook is impressive. This can see you betting on anything from the number of goals of tries, how many sixes will be hit, in which round a fight will end and the winning margin in a basketball match. All of these are on offer at Stake.com and the odds available are highly competitive too.
You have a good choice of different bets that you make at Stake.com. It's possible to place singles, doubles, accas with a large number of selections and system bets. All are great to place and details of what can be placed are available on the site.
As you'll see later on this page, there are several promotions aside from their excellent welcome offer. These are for both the sportsbook and the casino. Mentioning the casino, there's a lot on offer at Stake and all make it even more enjoyable to play the wide variety of games they have on offer.
With lots of payment methods to choose from and plenty of help available, registering with Stake is a great move to make. 
Why use the Stake.com promo code?
There is an excellent reason to use the Stake code when registering with the site. Its use will keep you in the running to receive the welcome offer of up to €1000. Failure to perform this easy task will see you unable to receive the Stake.com bonus offer or any bonus winnings, so whatever you do, don't forget to use it. After all it would be a major disappointment if that was to happen and you don't receive a bonus, especially one as large as this one.
How to use the Stake.com promo code?
It is not a difficult task to create a new Stake.com account and then claim the impressive Stake bonus offer remembering to use the Stake promo code.  Here are the required steps:
Click on one of the links on this page to be taken to Stake.com
Fill in the registration form with accurate information.
Use the Stake promo code STYVIP.
Verify your account
Make an initial deposit of a sum equivalent of 1000 euros.
Receive a 200% bonus on your deposit 
It's not a difficult process at all to register and receive your bonus worth up to 1000 euros. These  must be followed though. Remember that the site has full details about the welcome bonus, so don't forget to read the details of this offer  For much more information go to our Stake bonus review. Now let's look at each of the above steps in more detail.
1. Click on one of the links on this page to be taken to Stake.com
On this page there are several links that will take you straight away to the Stake site. The links are all safe and secure so there are no worries in that area. Before long, you will be at the Stake.com registration page and just moments away from becoming a site member.
2. Fill in the registration form with accurate information
You will not have any problems finding the registration form that you need to complete to become a site member. On the left-hand side of the page is the registration form. Fill that in but ensure the information you supply is accurate, not doing so will only cause future problems. For example, check and double check information such as your email address, the importance of which will shortly be explained.
3. Use the promo code STYVIP
This is such an important part of the registration process. One of the key welcome bonus terms is using the Stake bonus code STYVIP, This is needed if you wish to claim this promotion. Before you submit your information to the Stake site, go through what you are submitting to ensure that you haven't forgotten to include the all-important promo code STYVIP.
4. Verify your account
You will be sent an email welcoming you to the Stake.com site. Reply and this verifies your email address (that's why you must ensure accurate details are submitted). You need to be KYC level 2 to receive the welcome bonus so other documents (for example, a National ID card or passport) need to be sent to the site. Full details are available on the site.
5. Make an initial deposit of a sum equivalent of 1000 euros
Use the payment method you have chosen to make an initial deposit of a sum equivalent to €100. This is the minimum amount that will qualify you for the deposit bonus of up to €1000. Make this deposit only if you can afford to lose that amount.
6. Receive a 200% bonus on your deposit 
If all has gone well then it's now time to receive the fruits of this promotion. It's a bonus that is a lot higher than seen at other bookmakers. Your qualifying deposit will receive a 200% deposit bonus up to €1000. To receive that maximum bonus, a deposit of €500 is needed. Again, keep an eye on your budget.
The bonus will be in your account within 24 hours of making your deposit and your account being reviewed. The bonus has to be wagered 40x the sum of your deposit and bonus received. There is no time limit on meeting the wagering requirement. It can be fulfilled using both the sportsbook and casino. Be careful when doing so to give yourself the best chance to have a good amount to withdraw from the bonus.
What if you are already registered?
If this is the case, then the simple fact is you cannot claim this offer. The terms and conditions of the offer strictly state that this is a welcome offer so if you are already a site member you cannot receive it again. There are plenty of other Stake offers that you can use on the site.
Is there a no-deposit Stake.com Promo Code?
As you will have seen on this promo code page, there is not a no-deposit one. To receive the welcome bonus you are required to make a deposit of at least €100 into your new account. Therefore it's not a major disappointment there not being a no-deposit bonus on offer at Stake.com. There are other bonus funds available. 
A No-deposit promotion is a bit of a rarity these days. Most offers do require a deposit of some amount to be made into your account. Sometimes there are special bonuses that can see the bonus codes used to get a bonus without the need to make a deposit. For example, this could be when a major sporting event is held leading to a bonus for new players being offered. 
Sites will be keen to get as much custom as they can, some special offers are likely. If this is the case and a No-Deposit promo code comes along, then we will give you all the information and the bonus codes required.
Why register with Stake.com?
There are many reasons why you should register an account with Stake.com. It's not just the fact they have a welcome bonus that can see a bonus of up to €1000 in free bets being received.This offer is a major incentive to register an account with Stake. A huge amount can be received and that's always something to be pleased about when joining a new gambling site. Only one bonus can be received though. 
Stake has several other deposit bonuses and cashback bonuses on offer both for the  sportsbook and also the casino. If you're an Everton FC fan who loves to have a bet on this site, then there's a special promotion for your team. The same goes on the UK site for Watford FC and it's not on how many managers they might have in a season. Both see bonuses received if either Everton or Watford win to nil, which fans would love to see anyway after some recent struggles.
Stake.com covers a wide range of sports, everything from stock car racing to soccer. This means that there is always a good amount of betting opportunities available on the site to use a free bet regardless of what time it is.
It's not just the number of betting opportunities that is excellent on the Stake.com site. The odds offered are highly competitive which is always good to see. There's plenty of markets to bet on too both before and during events and many of these don't require you to correctly predict the winner of the event, so that's very useful.
They also have a highly impressive online casino. This includes all your favorite games and their slots section is going to delight you. The same goes for the live casino offering which is as close as you'll get to going to a land-based venue to play a casino game. With lots of Stake offers you will adore the Stake casino.
There is a good level of customer support available and information on responsible gaming. With lots of payment methods (especially crypto) this really is a site to register with.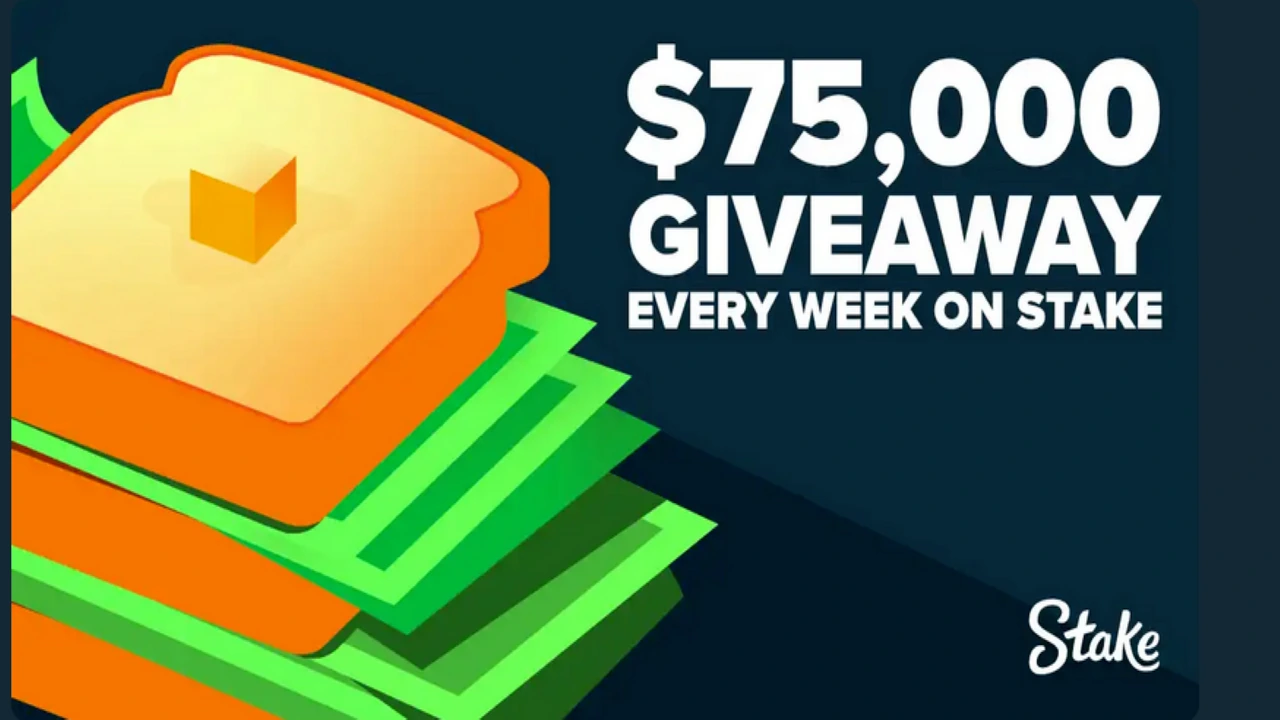 When you register a new account with Stake there's a weekly $75,000 (or currency equivalent) draw. All you need to do to be in with the chance of winning is to wager $1000 a week. That will see you receiving one ticket for the draw. You can earn as many tickets as you like but keep an eye on your spending budget. Bets made on both the sportsbook and casino count towards meeting the qualifying amount. The deadline to earn tickets is 2pm GMT every Saturday. A RNG is used for the draw so everything is fair. The $75,000 is shared between 15 players.Will you be the next big winner? If you aren't a member of Stake.com just click on on one of the links on this page to be taken there.
Sign-up now with Stake to get this fantastic offer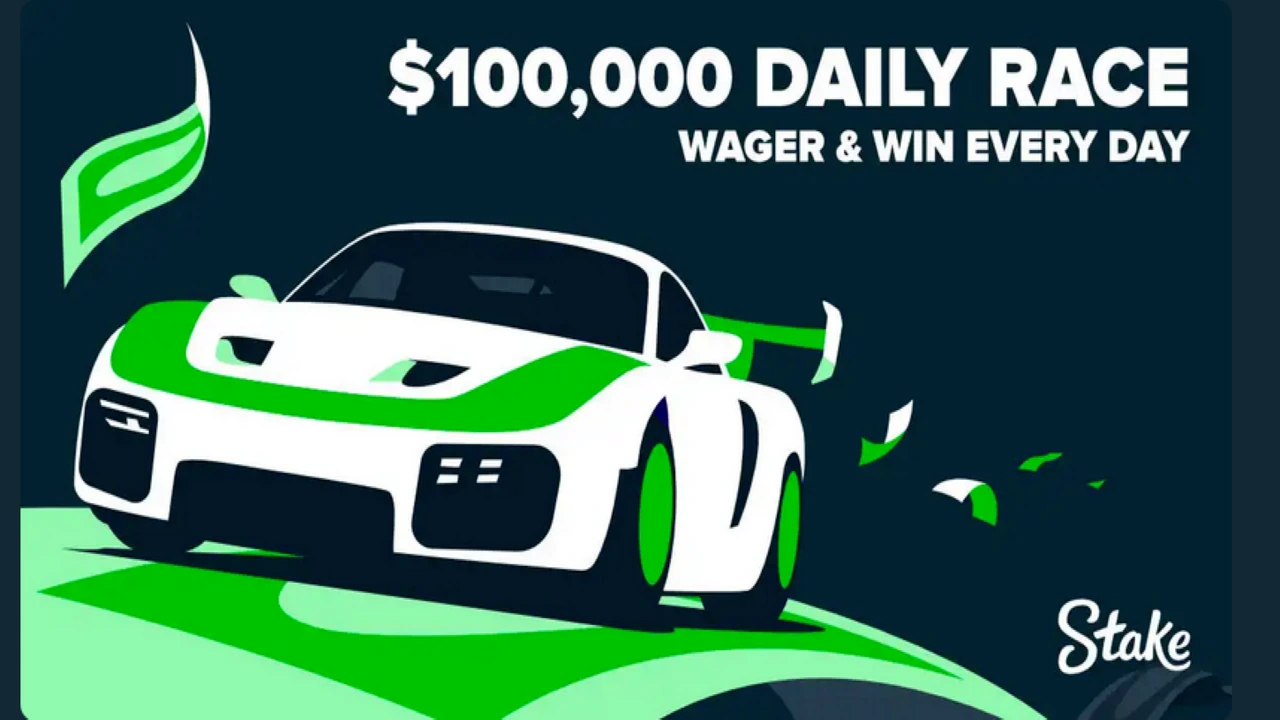 Have you registered an account with Stake.com? If the answer is no then you're missing out on the chance to enter their Daily $100,000 Race. There's no need to spend hours in the gym to get into top condition for the race. All you need to do is register with Stake and then begin to place bets with them. Both wagers on their excellent sportsbook and casino will count towards this promotion. There's plenty of betting opportunities and lots of games to try your luck on. Each bet that is placed counts towards the leaderboard and your aim is to get into the top 5000 for the day. Doing so will get you a share of the winnings. If you haven't joined the site yet just click on one of the links seen on this page. That will take you straight to the Stake.com site where you can swiftly be a member and then take part in this and other promotions.
Sign-up now with Stake.conm to get this excellent offer
Stake.com are proud sponsors of English Premier League side Everton. They have a great promotion that can see you receive as much as £50 from losing bets as long as Everton score twice in the Premier League game and don't win. That happened six times in the 2022/23 season but hopefully the stat will be seen more times next season. To qualify for this promotion you must place a bet on Everton to either win, lose or draw the match. The minimum stake is £5 to qualify. It's available to all UK players and if your bet is a losing one, then you will receive your stake back up to a maximum of £50. If you haven't joined Stake yet, just click on one of the links on this page. That takes you straight to their site and you can then fill in the registration form. Full terms and conditions are on the website.
Sign-up now with Stake to get this fantastic offer
Frequently asked que

stions about Stake

Yes, you must use the promo code STYVIP if wishing to receive their welcome bonus.

When you register with Stake, you will be asked for a promo code. Simply fill in the relevant box.

The promo code to use is STYVIP and this will keep you in the running to receive a bonus of up to €1000.

No-deposit bonuses are not very common these days. If one comes along then we will give you all the required information.

There is a lot of help available to customers of this site. There's live chat, helpful information pages, a blog or you could email support@stake.com.

You can receive a bonus of up to €1000 when registering with Stake.com. This is a 200% bonus  on the first deposit made with the site.

Last review for the Stake promotions checked the 5 December 2023 by SportyTrader with an overall score of 8.5 out of 10