Liga Nos Predictions

& Betting tips

1

04 Dec 2023 - 15:15

Portugal
Liga Portugal

Betting Tips

Sporting Lisbon

Gil Vicente
Prediction :
Both teams to score
Detail
Exclusive Offer
Bonus up to :$150
New customers only | Commercial content | 18+ age limit | T&Cs apply
Betting tips 1X2
03 Dec 2023 - 10:30
Liga Portugal

SC Braga

Estoril
03 Dec 2023 - 13:00
Liga Portugal

Moreirense

Benfica Lisbon
03 Dec 2023 - 15:30
Liga Portugal

Boavista

Arouca
04 Dec 2023 - 15:15
Liga Portugal

Sporting Lisbon

Gil Vicente
Find our free Betclic Liga Portugal prediction on who will be the champions and the winners of the top games in the Portuguese Football Championship (2023-2024). Plenty of information for your sports betting!
Betclic Liga Portugal presentation - Football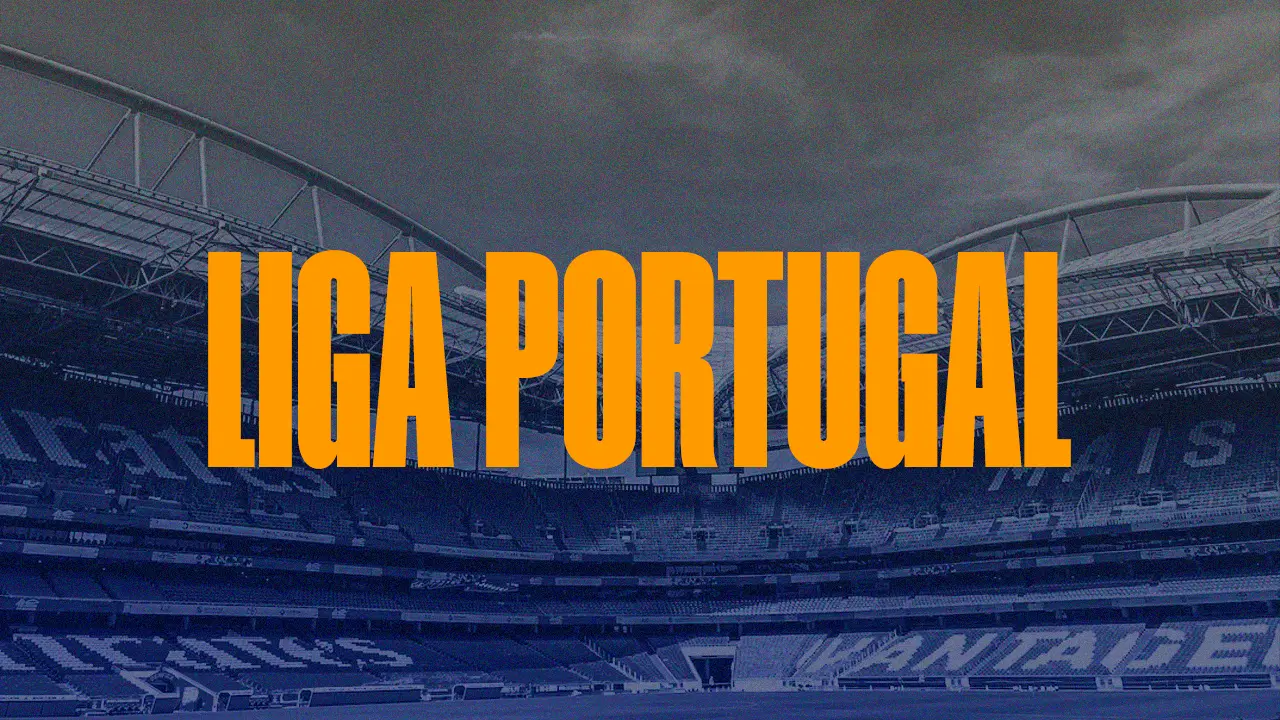 The Portuguese Primeira Liga, formerly known as Liga NOS and now officially named Liga Portugal Betclic, is the top league in Portuguese football and contested by the 18 best clubs in the country. From August 2023 to May 2024. It'll be a season of the clubs attempting to finish as high up the table as possible, perhaps qualify for Europe and definitely avoid relegation.  Last season, it was Benfica who made an impressive start and held on to win the title from runners-up FC Porto.
On this page, you'll find all the information you need to follow the competition throughout times, and also to make the best sports bets by fine-tuning your online bets with our free Portuguese Primeira Liga predictions. Each matchday (there are 34 in total) will be an opportunity to enjoy the matches and make the right bets! Not yet on a par with the best leagues like the Bundesliga, La Liga, Serie A or the Premier League, the Portuguese league is nonetheless a fascinating one to place bets on. 
Who will win? Who will take the European places? Check out our Liga Portugal Betclic predictions below.
Bet on the Portuguese Primeira Liga now!
Betclic Liga Portugal prediction on the future winner: who will be the Portuguese champion?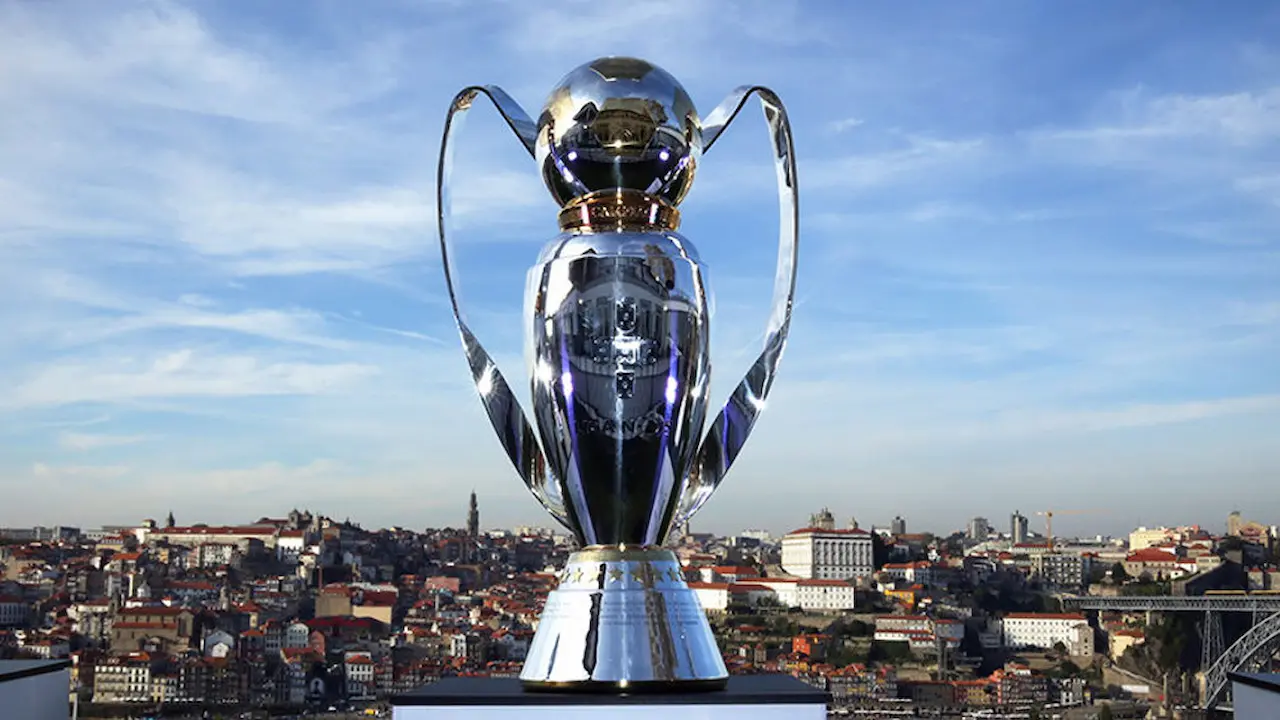 Benfica Lisbon, FC Porto and, to a lesser extent, Sporting and Braga, will go into the new campaign with the clear aim of fighting for the top spots, and more specifically the title. Last season, Roger Schmidt's Eagles beat Sérgio Conceição's FC Porto by just 2 points, with Braga in third ahead of Sporting. To show the dominance of the top four, Sporting finished 20 points clear of fifth placed Arouca.
For the 2023-2024 season, the reigning champions, who have added a number of big names to their squad, including the return of Angel Di María, are the favourites to win the title. But, of course, FC Porto, whom Sérgio Conceição always manages to place at a high level, remain very close among the bookmakers.
According to the odds currently available, we should therefore be in for a two-way battle for the Portuguese league title in 2023-2024. And, given the major investments made by Benfica, the reigning champions appear to have a slight advantage over their historic rivals. The safest bet in Primeira Liga: Benfica to be Portuguese champions in 2023-2024!
Portuguese championship predictions - odds to win the League
FC Porto - 2.10
Benfica - 2.20
Sporting - 6.50
Braga - 34.00
Boavista - 251.00
Arouca - 401.00
Guimarães - 501.00
Casa Pia -751.00
Famalicao - 1001.00
Rio Ave - 1001.00
Gil Vicente - 1001.00
FC Vizela - 1501.00
Moreirense - 2001.00
Odds taken from bet365.co.uk.
Check out the great odds on VBET
Betclic Liga Portugal prediction on Europe: who will finish in the top 4?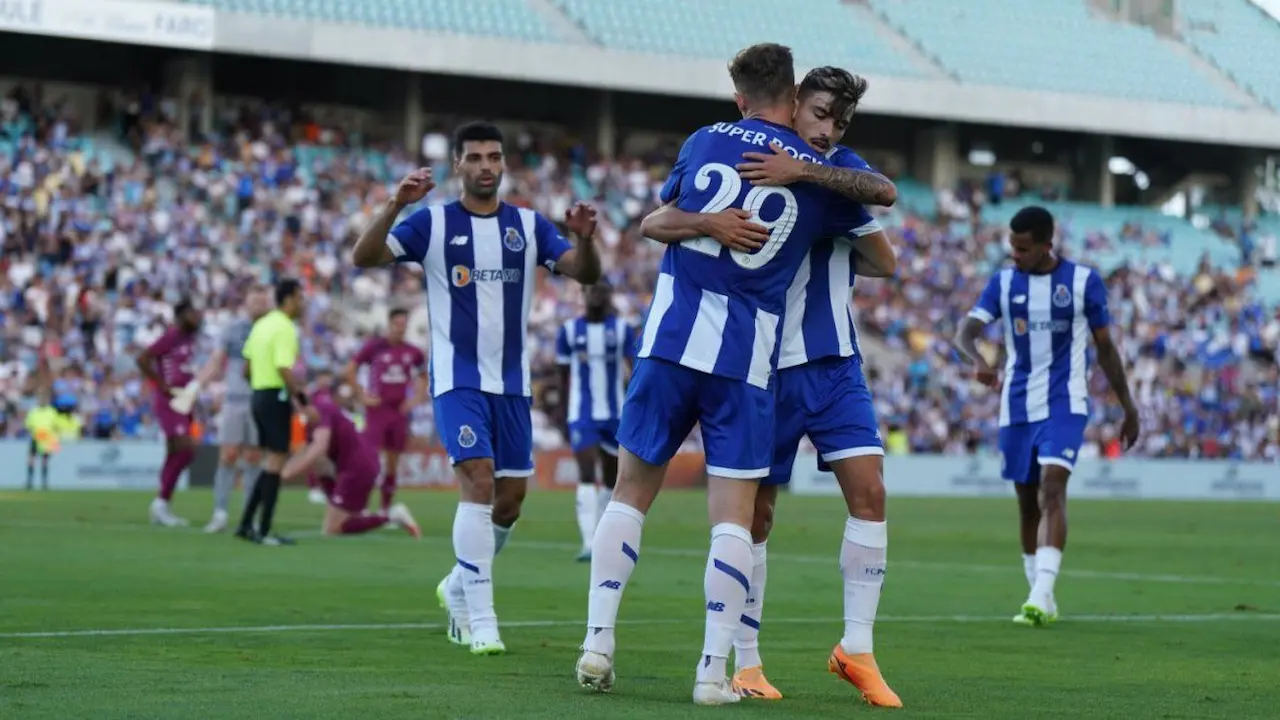 With the new allocation of European places  for next season, the battle for the top two league positions will be even fiercer. Portuguese clubs are heavily dependent on Champions League revenues and, in 2024/25, only two of them will qualify, one into the group stage, the other the qualifying round. 
Given that third place goes to the Europa League and fourth to the Europa Conference League, Sporting would appear to be a stronger candidate than Braga to finish in third place. We believe that Benfica will be champions and FC Porto the runners-up. Our prediction for the top four in the Betclic Liga Portugal: Benfica, FC Porto, Sporting CP and Braga in the top 4!
Liga Portugal prediction - odds for the top 4
Odds are not yet available from bookmakers for this bet on the top 4 of the Portuguese championship. In the meantime, visit bet365.co.uk to find all open Betclic Liga Portugal bets.
Find the best odds on La Liga at William Hill!
Liga Portugal top scorer prediction: who will score the most goals?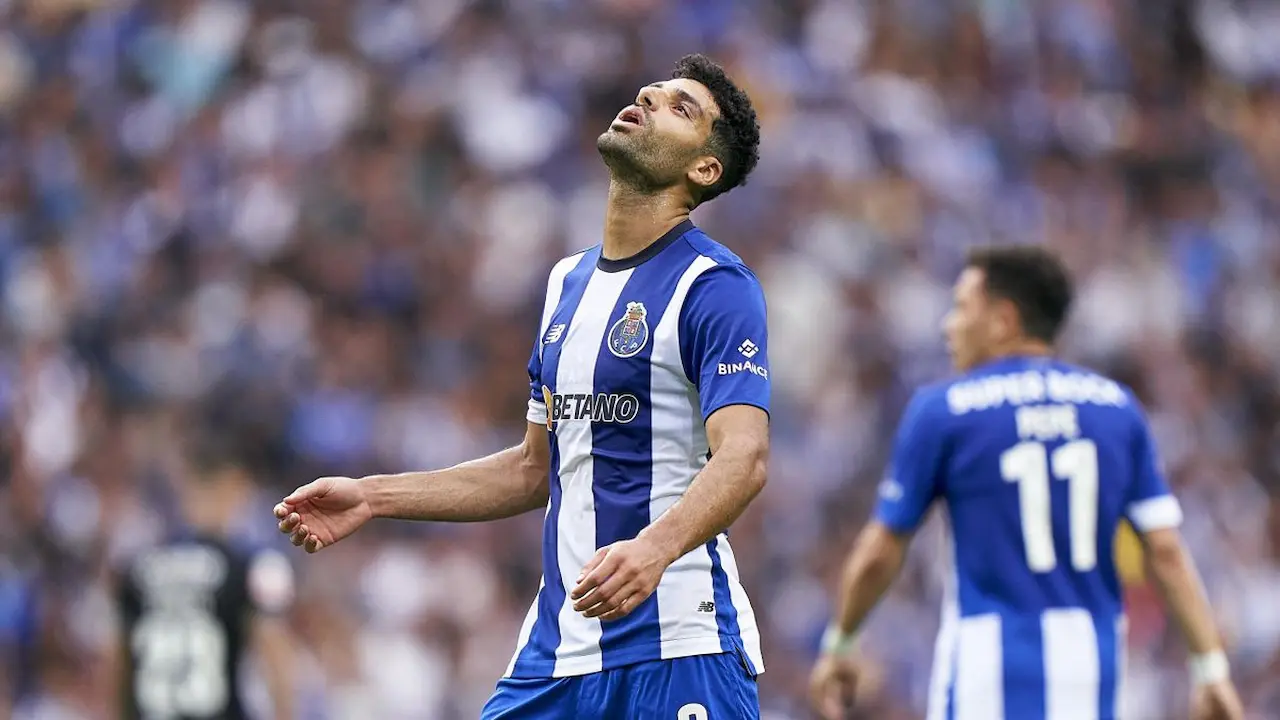 No odds are yet available for this market, but it is already possible to name a few important names in the race for this individual prize. Last season, Iranian international Mehdi Taremi was the league's top scorer with 21 goals, two ahead of Benfica youngster Gonçalo Ramos. João Mário, also of the Eagles, and Spain's Fran Navarro, of FC Porto, were third on the podium with 17 goals.
With the departure of Gonçalo Ramos to PSG, Benfica brought in former Fiorentina striker Arthur Cabral to fill the void up top. However, the Brazilian is clearly acclimating to the new league as he has yet to register a goal through his first four starts. Last season's golden boot winner Mehdi Taremi is also off to a slow start with zero goals in the first four matchdays, meaning the award for top goalscorer is wide open. Sporting's Paulinho has raced out to an early lead with four goals in the first four games. Two players that could prove to be darkhorses for the award are Benfica's Rafa Silva and Angel Di Maria. Both have proven themselves crucial to Roger Schmidt's attacking scheme and they are each heavily involved in chance creation. Both Silva and Di Maria have both notched three goals in their first four matches.
If we had to choose between the two, we'd likely go with Angel Di Maria at this point. The 35-year-old has a team high average of 1.90 shots on goal per game. Additionally, this could be a good time to get in on Mehdi Taremi to finish as top goalscorer at what will likely be a generous price. The 31-year-old is in his prime, coming off back-to-back 20+ goal seasons for Porto. Taremi has never finished with below 16 goals in his four seasons in the north of Portugal.
Mehdi Taremi (FC Porto)
Angel Di Maria (Benfica)
Rafa Silva (Benfica)
Paulinho (Sporting)
Liga Portugal prediction - odds for the top scorer title
Odds are not yet available from bookmakers for this bet on the top scorer in the Portuguese league. In the meantime, visit vbet.co.uk to find all available Betclic Liga Portugal bets.
See all the outright Primeira Liga betting markets!
Beginner Guide: How does Portuguese football's premier league work?
The Betclic Liga will be played between 18 teams, from August 2023 to May 2024. A total of 306 matches will take place, determining the title, European places and relegation to the second division.
At the end of the competition in 2023-2024, the future of many clubs hangs in the balance:
The team ranked 1st is crowned champion and advances directly to the group stage of the Champions League.
The 2nd-placed team qualifies for the Champions League qualifying rounds
The 3rd-placed team qualifies for the Europa League
The 4th-placed team qualifies for the Conference League
The team ranked 16th plays in the relegation play-off with the team ranked 3rd in the second division.
The last two teams (17th and 18th) are relegated.
Don't hesitate to follow our weekly predictions to make the best bets on the Portuguese league. Indeed, there is a lot of interest in this championship, which made the Betclic Liga one of the most interesting for football lovers last season. Don't hesitate to take advantage of the various bonuses and best odds offered by the bookmakers available on the market by betting on this championship!
See all betting odds on Liga NOS at Bet365!
Free betting tips: how to bet correctly on Primeira Liga matches (Liga Portugal Betclic)?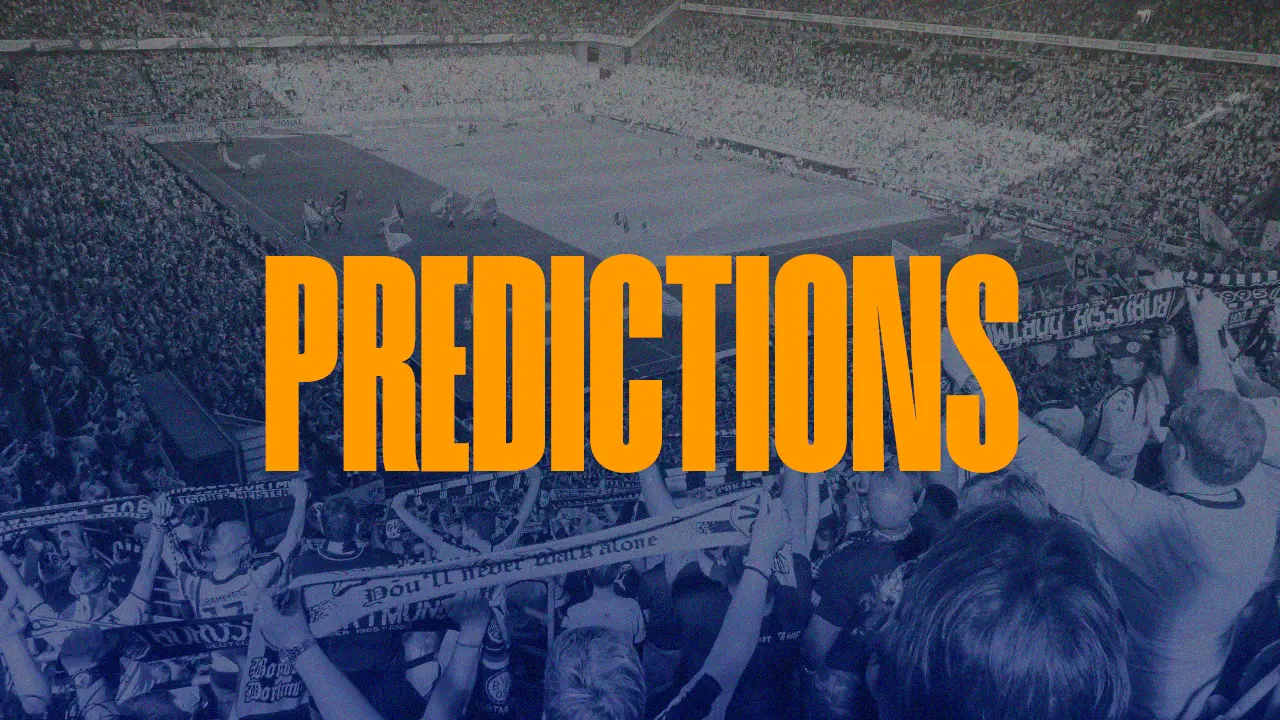 To make the best Portugal football league predictions, you obviously need to know about it and all its characteristics, but you also need to have the right attitude before placing your bets. Find out Sportytrader's tips for good predictions:
Check the form of each Portuguese team
Assess the dynamic of the main players in Liga Portugal
Know the list of absentees (injured or suspended)
Understand the context of the match in Portugal
Analyse the Betclic Liga Portugal statistics
These five key points will bring you closer to success and maximise the success of your next bets. From a more general point of view, they can also be used for any football prediction. More information and details below.
View the form of each Portuguese team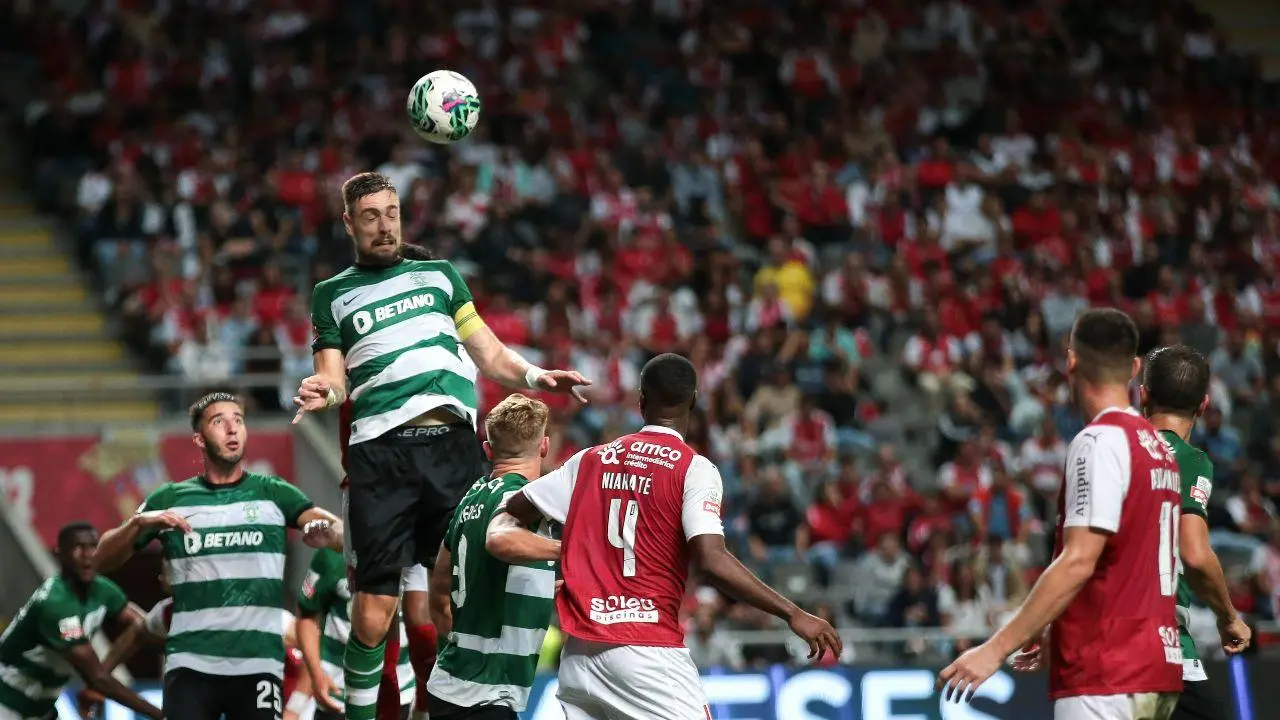 First of all, it is essential to analyse the form of the teams. Of course, no-one has the same faith in a team coming off 4 consecutive defeats. Specifically, if Sporting travel to Rio Ave after this bad run, while the home side are going through an excellent phase, the best option may be to bet more favourably on the northerners. This may be the right play even if the Lions are theoretically the stronger team - it may be that the best bet in this situation would be the double chance for the hosts.
On the other hand, analyse all the relevant factors that have an impact on the game, particularly the statistics that allow you to draw a conclusion. Understand that if in recent games, a club has not won solely because of inefficiency or a poor attacking performance (for this, there is data such as possession, number of chances and expected goals), the club could quickly recover from this bad streak.
Assessing the dynamics of key players in Liga Portugal
When it comes to individual players, the form of the best of them will always carry a lot of weight. For example, if Al Musrati is in poor form ahead of a Sporting Clube de Braga match against Famalicão while, on the other hand, João Pedro Sousa's team has its best players on a hot streak, it is probably best to avoid betting on that match.
The weight of star players in today's football is increasingly important and the Portuguese league is no exception. Always bear this in mind when making your bets on the Primeira Liga, the Portuguese football league. For each bet, don't forget to check at least the line-up of the two teams concerned before the start of each match to see if the important players are lined up and fit.
Bet on the Portuguese Primeira Liga now!
Know the list of absentees (injured or sanctioned)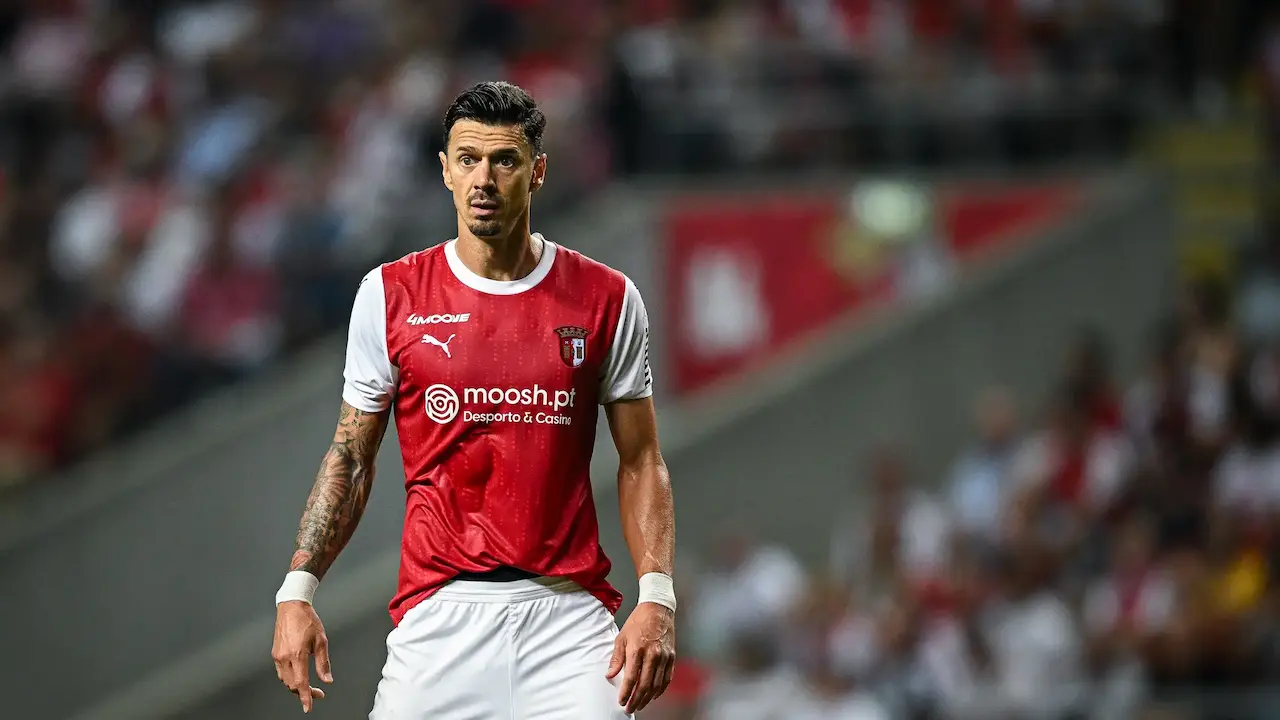 On the other hand, if we want to bet on the FC Porto-Benfica derby and Mehdi Taremi is absent for whatever reason, the N/2 market odds may be more appropriate. The same reasoning applies to the other main players in Betclic Liga Portugal, especially in matches with teams of a similar level.
Big teams can be affected by the absence of some of their key players. For this reason, it will always be essential to keep an eye on the latest information in order to find out about last-minute injuries or the identity of players who have been penalised (bad pass or sending off in the last game for example), which will allow you to know the list of absentees for each match.
Understanding the context of the match in Portugal
The next step is to analyse the real interest of the match you want to bet on. For example, a market like that of over 2.5 goals is less likely to occur in a duel between two teams fighting to stay in the top flight, wanting to take fewer risks, than in a match between teams with nothing left to play for.
It may seem obvious, but it's worth remembering. Before betting on Betclic Liga Portugal, always remember to look at the standings to try and understand the real ambitions of the teams and what a win may or may not bring them.
Analyse Betclic Liga Portugal stats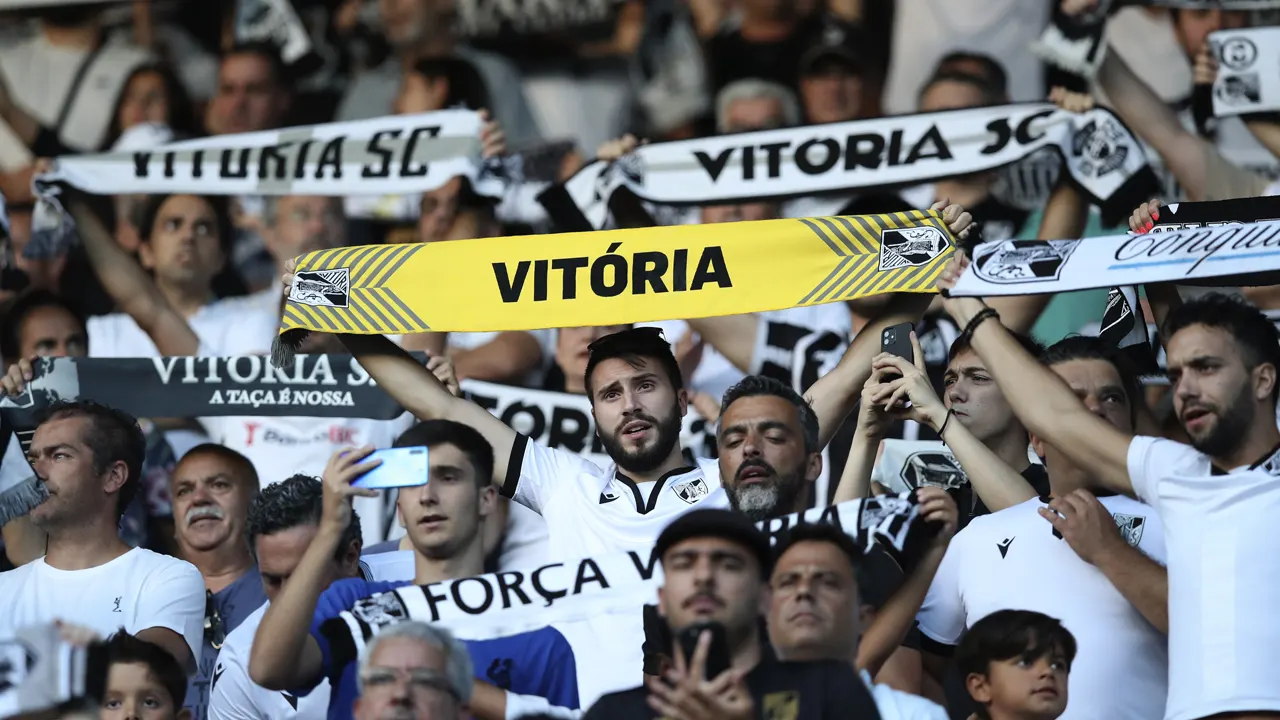 Finally, it is essential to analyse the main statistics of the league itself and especially what usually happens in matches between teams with similar stature. For example, are derbies generally close and do they come down to the wire? There are many aspects to consider.
It is therefore advisable to analyse and take into account the general statistics of the Portuguese competition before placing your bets on Betclic Liga Portugal matches. This will give you an overview and an initial idea of the type of league you'll be betting on.
Remember that, before each prediction on a Betclic Liga Portugal match, SportyTrader's editors take all these aspects into account in order to detail the atmosphere surrounding each match. The aim remains to provide you with the most comprehensive predictions possible, free of charge, a few days before the matches kick off. 
Find the best odds on La Liga at William Hill!
Portugal football prediction: what to avoid when betting on Liga Portugal Betclic
Next, to prevent poor decisions and increase your chances of winning money with your predictions, you should avoid the following actions, which we consider to be problematic for making good sports bets:
Not analysing the Liga Portugal match correctly
Only taking into account the prestige of a Portuguese club
Not setting betting limits
Betting when tired or upset
Only taking big odds on the Portuguese league
Bet immediately to recover from a losing bet
Betting on boosted odds without analysing them properly
Betting too often on your favourite team in Portugal
Every week, beginners and experienced punters alike make some of these mistakes and place losing bets. So trust us and avoid these behaviours!
Check out the great odds on VBET
Stats you need to know to bet on Liga Portugal Betclic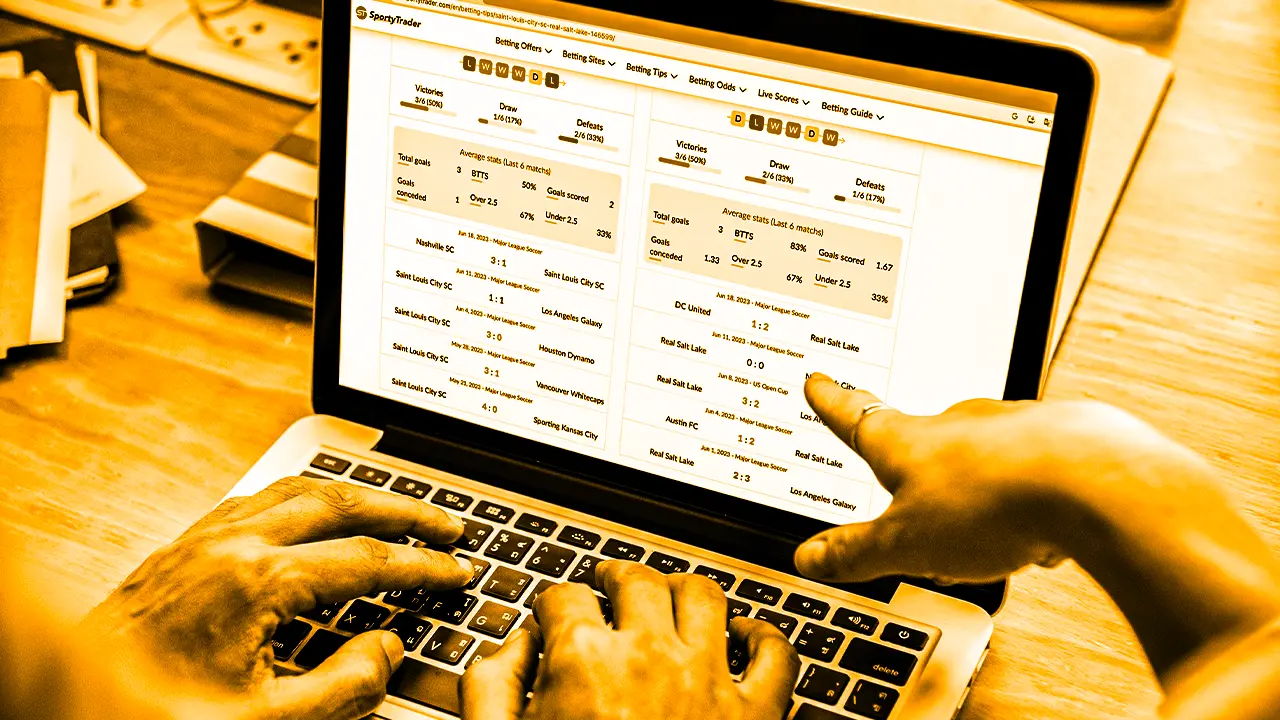 Having as much information as possible about each club and each match is essential for sports betting. Statistics play an important role in the betting process. Here are the most relevant figures from the completed 2022/23 edition of the Portuguese league:
Home win percentage: 49%
Draw percentage: 18%
Away win percentage: 33%
Average goals: 2.49 goals per game
Matches with over 1.5 goals: 66%
Matches with over 2.5 goals : 48%
Matches with over 3.5 goals : 25%
Both teams scoring: 43%
Average home goals per match: 1.42
Average away goals per match: 1.08
First half goals: 44%
Second half goals: 56%
Victory by a margin of 2 goals or more (handicap): 36%
Exact score 0-0: 6.2% of matches
Most frequent score: 1-0 (home win) 16.3%
Second most frequent score: 0-1 (away win) 11.1%
So you can see that a few markets stand out. Betting on the victory of the side hosting the match remains an often profitable bet.
The "Under 2.5" and "Both teams score: No" bets will also be very interesting, as this is a very tactical championship. The odds can often be attractive for these two types of bet.
On a different note, the odds are even better for exact scores. This league puts up quite a few 1-0 or 0-1 results, meaning a punt on these scores in certain spots could return a nice profit.
See all the outright Primeira Liga betting markets!
In short: how do you bet on a Liga Portugal Betclic match?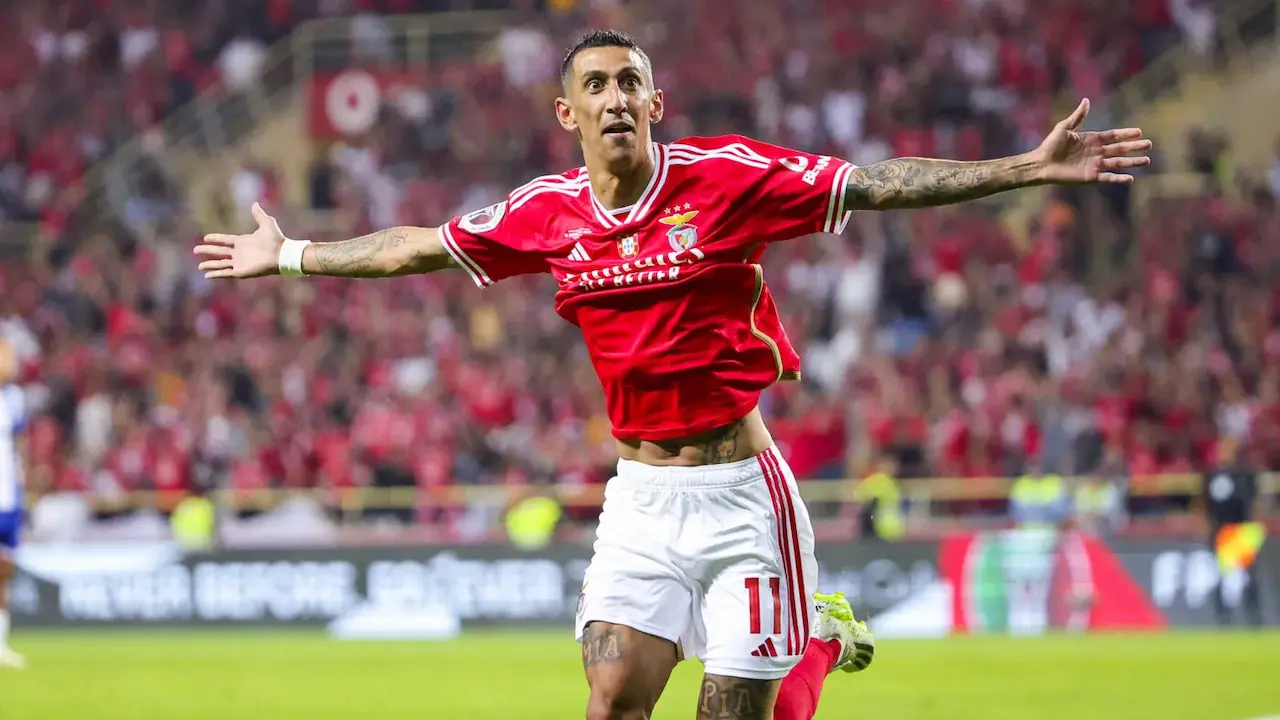 By following the Portuguese football betting tips detailed on this page, as well as avoiding negative betting habits, you'll be closer to an accurate prediction for your Betclic Liga Portugal bets. Remember, you can always check out our best free football predictions for every match in the competition, prepared by a team of football and Portuguese league experts.
Our Liga Portugal Betclic predictions page is 100% free and has everything you need to make your predictions! Don't hesitate to consult it before each bet on the Portuguese top flight.
Bet on the Portuguese Primeira Liga now!
Our Current Liga Portugal Bwin Prediction
04 Dec 2023 - 15:15
Liga Portugal - Football
Liga Portugal Betclic best odds
03 Dec 2023 - 10:30
SC Braga - Estoril
1

1.35
X

6.3
2

9
03 Dec 2023 - 13:00
Moreirense - Benfica Lisbon
1

6
X

4.5
2

1.56
03 Dec 2023 - 15:30
Boavista - Arouca
1

2.1
X

3.5
2

4
04 Dec 2023 - 15:15
Sporting Lisbon - Gil Vicente
1

1.2
X

8.6
2

15
If you're a fan of Portuguese clubs, you can use our Champions League predictions to follow the progress of the Portuguese teams.
What's more, if you want to follow the Portuguese league from A to Z, our Liga Portugal odds comparator is available, as well as our Liga Portugal live livescore to find out the latest results for each team as well as the live scores. A complete and 100% free offer, which will allow you to be as informed as possible about the Portuguese football championship.
Liga Nos : Frequentl

y Asked Questions

The Liga Portugal Betclic is broadcast on TNT Sports (previously known as BT Sports) in the UK. A subscription is required to watch this channel. Remember that our totally free Livescore is available to follow the matches live.

This year, three clubs have gone up following the 2022-2023 season: Moreirense, who finished champions, Farense, runners-up, and Estrela Amadora, who finished third and then won the play-off against Maritimo.

Once again this year, the top two finishers in the second division go straight into Liga Portugal. The third-placed team will have to go through a play-off against the 16th-placed team in the top flight.

The champions automatically go into the group stages of the Champions League. The second-placed team will have to go through the qualifying rounds. The third will go directly to the Europa League group stage, while the fourth will have to go through the qualifying rounds to reach the Europa Conference League groups. Such is UEFA's new European distribution.