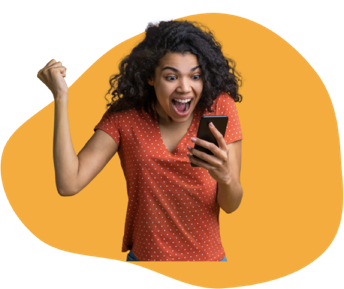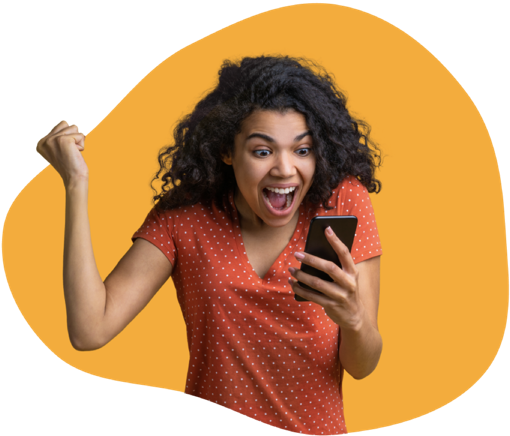 Offers you
Bonus up to :£30
New customers only | Commercial content | 18+ age limit | T&Cs apply
Betway bonus
Best bonus : £30
Type of bonus : Refunded bet
Minimum deposit : £10
Withdraw : No conditions
Betway Sportsbook sign up offer
Continually growing in popularity, the Betway sportsbook is packed to the brim with events from all over the world for you to place bets on. When you join the site, there's a welcome offer available that can see you receive a maximum of £30 in free bets.
How to get the Betway Welcome Offer
When signing-up with the Betway sportsbook, you are guaranteed to never have a quiet moment. There's an impressive set of betting opportunities for you to try and get wins on. The welcome offer they have on this site will get you off to an excellent start with up to £30 in free bets. That's not all with other impressive promotions on the site too. 
The registration process is a fairly swift one, just ensure that you supply the correct information to avoid any problems later down the road. Below you can read the steps that are required in order to receive the Betway welcome offer.
Use the links that you can see on our site to take you to the Betway sportsbook and register with the site.
Make a first deposit of at least £10
The deposit will be 100% matched up to a maximum of £30 paid in the form of free bets.
The free bets received will be valid for seven days.
The free bet must be used on a selection with minimum odds of: 1.75 (3/4) for win singles, 1.4 (2/5) for each way bet or a system bet.
Check out the Betway site now!
Betway: How to sign up
Whatever the time of day you will find plenty of events to place bets on at the Betway sportsbook. Add on all the promotions they offer, and you have plenty of reasons to become a site member. This review will now explain to you how straightforward the process of becoming a member is.
1) Opening your Betway Account
Once you have used one of the links on this site, you will head straight to the Betway sportsbook. Look for the green box at the top of the page, it stands out well on the black background, so you can't miss it. Click on this and it takes you to the registration form. You will be asked to fill in the standard set of questions for a website of this nature. The required information includes your name, address, mobile number, birth date and your username and password.
2)  Verifying Your Account
Your account will need to be verified in order to ensure that you are old enough to gamble on the Betway sportsbook and own the payment method you will use for financial transactions on the site. It may be that after your first deposit that the site is able to confirm your details themselves. If you don't receive an email from the site requesting documentation, then you have been verified. If an email is sent to you, then your task is to supply the evidence that will verify your account. This includes utility bills, a driving license or an ID card.
3) Deposit at least £10 into your Account
There is a good selection of payment methods that can be used for financial transactions on this site. Once you have chosen the one that you wish to use, it's now time to make your initial deposit with the Betway sportsbook. The deposit must be one of at least £10 in order to qualify for their welcome offer. There is a 100% matched bonus up to a maximum of £30 received in the form of free bets.
5) Receiving your Free Bets
Once you have made your initial deposit with the site, the free bets that you will receive head into your account if the terms and conditions have been met.
6) Use the Free bets in 7 days
It is important that you use the free bets that have been given to you in this welcome offer. They must be used within seven days or they will expire without use and that's a real waste. Don't just use the free bets the moment you get them, there's seven days to find selections that can hopefully produce a win for you.
Betway bonus sign up terms and conditions
As is the case with all welcome offers or promotions, there are terms and conditions that need to be adhered to. Failure to do so can result in you not receiving the welcome offer, so it's important to read them. The site has a welcome offer for both the casino and the sportsbook but only one can be accepted by customers. When you make your initial deposit with the site, to qualify for the welcome offer it must be made with either a debit/credit card or PayPal. Tgerefore don't delay, register a new account with Betway today,

Once your free bets have arrived in your Betway account, they must be used within seven days before expiry. If they are used on a win single bet, your selection must have odds of at least 1.75 (3/4). With an each-way bet, the place part of the bet must be on a selection with odds that are a minimum 1.4 (2/5). With use on a systems bet, each of the legs must have odds of at least 1.4 (2.5). The stake of your free bet will not be returned, you simply receive the winnings your free bet has earned.
Our tips on how to use your Free Bets
The Betway welcome offer is a rather simple one and can provide you with a good amount of money to use in your early days on the site, especially if obtaining the maximum £30 in free bets. Rather than being dependent on your first bet, it concentrates entirely on the initial deposit that you make with them.
With the maximum bonus received being £30, there is no need to make an initial deposit higher than that amount. Make sure that you use a payment method that is eligible to receive the welcome offer.
The free bets that you receive are valid for seven days. You can take your time to work out some selections that will give you winners from your free bets. Far better than just using them on the first possible betting opportunities. There are plenty of them on this site, so take your time to use your free bets on betting opportunities that have a good chance of winning.
Getting the Betway Welcome Offer Step by Step
A little bit of reading is required before you attempt to get the Betway welcome offer. This will help you get hold of the welcome offer and leave you in full knowledge of how to use your free bets once they are received. Joining the site is not a difficult process at all and won't take up too much of your time. Once you have registered with the site, you may be required to verify your account if Betway can't do this themselves. You will need to select a payment method, for your first deposit, it has to be made via PayPal or a debit/credit card. When your free bets arrive in your site, they have to be used in seven days and there are restrictions placed on the odds of the selections they are used on.
What to do
Ensure that when you fill in the registration form that the information you give them is accurate. Inaccurate details can cause problems such as deposits being refused. Verify your account if Betway request you to do so. Make an initial deposit that is one of at least £10 in order to qualify for this offer. When your free bets are received, spend a little bit of time to do some research and place your bets on selections that you strongly believe due to your research have a strong chance of winning. It is important that you read the terms and conditions of the offer, so the free bets are correctly used. The free bets must be used within seven days so don't forget about them and see them expire without being used. You need to meet the minimum odds requirements that are in place for the free bets that you have received.
What not to do
Don't just ignore the information that is available about how this welcome offer works. If you do, it's easy to fall foul of the terms and conditions and invalidate yourself from receiving the welcome offer. When you register, supply correct information and if asked to verify your account, then do so. You must use the payment methods that are accepted for this offer, so make sure you use a credit/debit card or PayPal not Neteller for example. The maximum welcome offer you can receive is £30, so no need to make an initial deposit larger than that amount as it won't get you any further free bets. Ensure that you use your free bets and don't just forget about them and see them expire. Don't use your free bets on selections that do not meet the minimum requirements for use on the site.
Other Betway Promotions
In addition to the welcome offer, the Betway site offers its customers several other promotions making it even more attractive to register with them. If you have seen their many popular television advertisements, you will know about the weekly £10 Free Bet Club. This requires customers to place three multiple bets between 00:00: GMT on Saturday and 23:59 GMT on Friday. The bets must have a minimum £25 stake with overall odds of 3.0 (2/1). One that's done you will receive two £5 free bets. Other promotions include a free bet of up to £20 if your NFL bet goes down and the last score is a field goal. The 4 to Score promotion requires you to correctly name the first goalscorers in four selected games and win up to £250,000.
Check out Betway Promotional offers!
Cash Out at Betway
With Cash Out, you can end your bet before the event you are betting on reaches its conclusion. A fluctuating cash return will be offered, just how much it is depends on what's happening in the game. The cash out can be used to get a return if your selection is winning but you aren't convinced that will be the case at the end of the game. It's a kind of take your money and run bet.
Betway Casino Bonus
The Betway site also has a casino and this too has a welcome offer. You are only allowed to accept one of the welcome offers. For the casino, there's a 100% matched bonus for initial deposits with a minimum £20 received and maximum £250. This bonus is also available on your second deposit and for the third it's 100% up to £500. There's a 50x wagering requirement. Read our Betway promo code page to discover all current offers.
Betway Casino Bonus: Claim it today!
It's not all about sport at Betway. Always is the perfect time to join the Betway Casino. You can sign-up and receive a welcome bonus of up to £250. This is dependant on the size of your first deposit with the Betway Casino and no promo code is required. The Betway Casino is full of excellent games for you to play. Baccarat and blackjack fans will find lots of games to try their luck on  Hopefully the big wins will come along and there are plenty to chase when playing their wide range of slot games. So, click on the link on this page and head over to the Betway Casino and then register a new account to get this attractive welcome offer.
Last review for the Betway bonus checked the October 4, 2022 by SportyTrader with an overall score of 8.5 out of 10