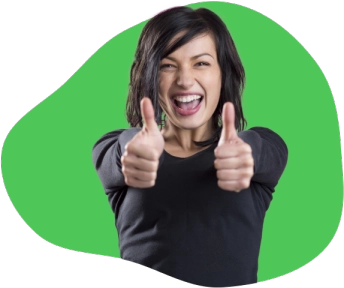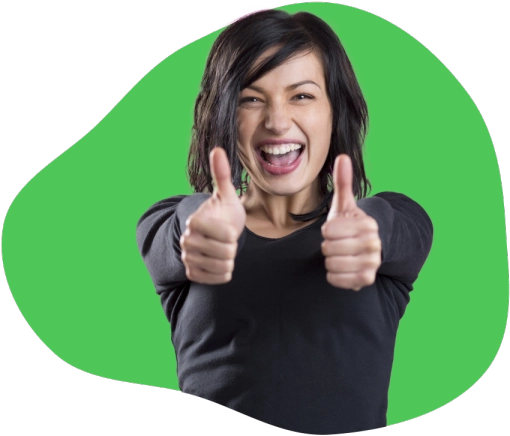 Offers you
Bonus up to :€100
New customers only | Commercial content | 18+ age limit | T&Cs apply
Limited offer!
Our Paripesa Review

in May 2023

Huge amount of bonuses and promotions for new and existing users

Highly customizable website that you can craft to fit your needs and preferences

Excellent live betting platform with a multitude of helpful features

Dedicated mobile app for both Android and iOS

Default home page can appear a bit cluttered

Some betting markets, such as individual player props, can be difficult to find

SEE THE OFFER

Founded in 2019 and operating out of Cyprus, PariPesa has experienced impressive growth in just a few short years. This has led to them becoming one of the market leaders in regions such as Africa, Latin America, Asia and Europe. Having already surpassed the one million total user mark at the end of 2022, the future looks bright for this ambitious online bookmaker. There's a lot to like about PariPesa from a user point-of-view with a number of key features that both casual and passionate sports bettors are sure to love. 

In this Paripesa review we'll highlight what makes this bookmaker unique and why it continues to be one of the fastest growing online betting sites in the word. We'll also provide an in-depth opinion on the betting markets, the website functionality, the casino games, live casino, sports on offer, security, deposit options and more.

PariPesa also includes an attractive welcome bonus for new users who register an account and make their first deposit on the site. By using the promo code: SKOPARI, you'll have access to a 100% sign-up bonus that is eligible for up to €100 or currency equivalent!

Note that at the moment, PariPesa is not available for those accessing the site from the United Kingdom. Should anything change in the future, you can be sure that we will be the first to let you know.
Paripesa Global Rati

ng

8/ 10
Paripesa Bonus
Withdraw : See T & C's on the betting site
Type of bonus : Deposit bonus
SEE THE OFFER
New users are provided with even more of an incentive to sign-up at PariPesa due to their excellent sports betting welcome bonus. The offer is a 100% first-time deposit bonus of up to €100 with a minimum eligible deposit amount of €1 when using the promo code: SKOPARI. This means that PariPesa will essentially double your deposit amount, providing a nice boost to your bankroll to get you started on the site.
This same offer carries over regardless of to different countries as well, with the equivalent bonus of €100 in your preferred currency becoming the welcome bonus. Swiss users will receive a 100% bonus up to 90 CHF, Nigerians are eligible for up to 100,000 NGN and Indian users see 8,000 INR.
As with all bookmakers, there comes attached a list of wagering requirements (commonly referred to as rollover) that the user must fulfill before being able to withdraw the bonus. Not to worry though, the rollover at PariPesa is reasonable and users are provided with a generous amount of time to complete it. You can check out our list of "Do's and Don'ts" for some advice on how to best go about clearing the rollover on our PariPesa bonus page.
Now we'll lay out some additional details regarding the 100% first-time deposit bonus of up to €100 at PariPesa:
The user must wager five times the bonus amount in accumulator bets. Eligible accumulators to count towards the rollover must contain at least three events (or legs) and at least three legs of the accumulator must have odds of at least 1.40. 
This means that if you are placing a three-team accumulator, all three legs must have odds of 1.40 to be a valid bet to count towards the bonus. Likewise, if you want to place a five team accumulator, only three of the legs must have odds of 1.40 while the remaining two legs can have lower odds (such as 1.20) and it will still be valid. 
Users are given a time period of 30 days from making their first deposit to fulfill the rollover requirements. Additionally, be sure to configure your settings under your account page to opt in to receiving a bonus and fill in all of the required personal information.
Paripesa Overview
Site
Gambling licence
Site in english
Mobile app
€1 Minimum deposit
€0.2 Minimum bet
Bets
Live streaming
Football pool
Accumulator
Stats
Cash-out
Payment methods at PariPesa
Neteller
Skrill
Visa/Mastercard
Jeton Wallet
AirTM
Perfect Money
Pay Do Wallet
Sticpay
Cryptocurrency 
Jeton Cash
As you can see from the list above, there's good diversity in the choice of transaction method with E-wallets, debit/credit cards, cryptocurrency and E-vouchers all available. 
The minimum deposit amount as listed on the PariPesa cashier page is 1 USD/Euro across the board which applies to all deposit methods. Additionally, users will be pleased that there are no additional service charges added to deposits or withdrawals. Most of the deposit options listed are processed instantly so there should be little delay from the moment you submit your first deposit and when you can start betting on PariPesa. It's also nice to see the cryptocurrency offering as it is quickly becoming a very popular method for performing deposits and withdrawals on betting sites. Bitcoin, Litecoin, Bitcoin Cash, Dogecoin and Tether are all available to deposit with and transactions are usually completed within 30 minutes.
As for withdrawals, users should aim to use the same method to cash out their funds as they used to deposit. TThis is known as a "closed loop policy" and is implemented by most bookmakers to avoid fraudulent activity and protect both the user and the site. Users will find the same withdrawal methods as listed for deposits. The only difference is that withdrawing contains a few more options for cryptocurrency Ethereum, Ripple and Binance coin to name a few. The minimum withdrawal is listed at €1.50 for all withdrawal options.
PariPesa Desktop Site
PariPesa has a similar design to a few other betting sites out there but that's not to say it's a negative. The site has excellent functionality and we were highly impressed with the customization options that are available to the user. You can choose to declutter the site a bit by opting to hide the bet generator, accumulators of the day, change from full market view to short market view, change to compact version or change to the light version.
Upon accessing the landing page of the PariPesa sportsbook users will be presented with the top available matches. This is a nice touch which helps those who might be searching for an upcoming marquee even to bet and watch. Additionally, this feature can also be disabled through the settings, further highlighting the level of customization available at PariPesa. 
Overall we found the structure of the site to be coherent and easy-to-navigate. We also experienced fast loading times when browsing through the different sports and matches which can certainly come in handy for those times where you are rushing to get a bet locked in before the game starts. 
PariPesa Online Rules
Unsure about how a specific betting market or type of bet works? You'll find out all you need to know by accessing PariPesa's Terms and Conditions page where they extensively explain everything offered on their site. This includes breakdowns of how all of the different bets work, from the standard single bet to the more complex anti-accumulator and patent bets.
Here you will also find the rules and guidelines as to how the different betting markets are scored. For example, if you are unsure whether a red card counts as two yellow cards when betting an over/under on the number of bookings in a football match, this is where you would go to find your answer. It's also a great place to brush up on some betting terms or markets that you may have previously been unfamiliar with. Perhaps you've always avoided the European handicap market because you didn't fully understand how it works. You'll be able to find the answer on the Terms and Conditions page at PariPesa, potentially opening up a new betting market that can boost your bankroll!
Ultimately, we were very impressed with all the information provided by PariPesa in the T&C. While you can of course always contact the bookmaker's 24/7 live support if you have a question or a doubt, we'd also highly recommend looking to see if you can first find it here. 
PariPesa sport: The Offer
Undoubtedly one of the standouts at PariPesa is the sheer volume and diversity of the options that are available for the users to bet on sports. 
Want to bet on the winner of the Cambridge vs Oxford 2024 Thames women's rowing matchup nearly a full year in advance? Amazingly, at PariPesa you can do just that. From obscure sports such as Keirin to the world's most popular sports such as football and cricket, all are available for you to get stuck into when you register a new PariPesa account.
In addition to the traditional sports, users will also find a robust Esports betting section including games such as: CS:GO, DOTA 2, Rainbow 6, Starcraft, League of Legends  and more. If you are a fan of betting on one of the world's fastest growing sports, you owe it to yourself to check out what PariPesa has to offer. Take a look at the list below to get an idea of some of the different kinds of sports that you'll find on the site. 
Which sports are offered on PariPesa?
Basketball Baseball Cricket Ice Hockey Golf Handball Tennis Volleyball Horse Racing Football Rugby American Football Badminton  
Apart from the sports mentioned above, Paripesa also covers Aussie Rules, Billards, Darts, Motorsports (Formula 1, Nascar), Water Polo, Snooker, Martial Arts. Don't hesite to register now and bet on your favourite sport!
Types of Bets at PariPesa
PariPesa offers a number of both bet types and betting markets, perfect for punters who like to mix their action up instead of staying with the simple singles bet. You can find nine different types of bets which include: accumulators, single, lucky, chained, patent, multibet, conditional, anti-accumulator and system bet ⅔. 
If you are a fan of US based sports you'll likely be familiar with the increasingly popular player prop betting market. In part due to the growth of daily fantasy sports, betting on individual player performance is becoming a massive betting market and PariPesa offers a very strong selection in this regard. However, it can be quite tricky to find the player prop betting sections.
In order to access them, you'll have to select the downward pointing arrow next to the team names and then scroll to find your preferred prop betting market. These markets will not appear when the user just selects the game and browses the available bets that way, which could lead some bettors to believe that PariPesa does not offer anything in the way of player props. Rest assured though as they are there. 
Lastly, PariPesa's bet constructor tool offers users the ability to craft their very own accumulators. By selecting the construction crane looking icon, the bet constructor menu will open and you'll see all the different betting markets that you can browse from and add to your accumulator.  
PariPesa Football Betting
Football fanatics will feel right at home at PariPesa as there is a wealth of different leagues and competitions from around the world to sink your teeth into. Whether you prefer to focus your attention on the sport's most recognizable competitions such as the UEFA Champions League or the FIFA World Cup, or if you fancy yourself something of a specialist and target the lesser known leagues to make your profit, PariPesa is sure to have you covered. 
The site is bursting with different betting options with marquee football matches often seeing over 1,200 available open bets. That's not to say the less popular league's are ignored; a recent matchup in the Finnish division between Haka and KTP, for example, sees over 800 available bets!
Users can expect to find football bets involving 1X2, over/under goals, Asian handicap, European handicap, goal interval scoring, result+total and exact score, to name a few. As with the other sports that we already mentioned, there is a healthy amount of individual player prop betting available which can be accessed in the same manner. Users will find almost any bet they can think of in this section markets such as individual goal scorer, first and last goal, player to score a header, to provide an assist, man of the match and many more. 
If you find most of your sports bets come from football, we'd strongly recommend joining up with PariPesa as there's a lot here that is sure to keep you coming back. 
PariPesa Live Betting
PariPesa live has a very strong betting platform that is one of the highlights of the sportsbook. Live betting fanatics will feel right at home here as there are a number of tools they can utilize to gain an edge in their bets.
Football betting, for example, sees the match visualizer tool which allows you to follow the action as it is playing out on the pitch. It tracks each team's possession, attacks, dangerous attacks shots and more with a visual representation of where the ball is on the pitch through your screen. We find this tool invaluable as it provides a very viable way to follow along with the momentum of a match even if you are unable to watch on TV or on stream. You can access the match visualizer by selecting 'Zone' on the top toolbar above the score and team names. 
Also provided to the user are odds movement charts, live standings, player statistics and team head-to-head results. Customizable notifications can also be set for nearly all events during a live match so you will get a pop up alert that informs you of when there has been a goal, booking, shot on target and even corner kick.
Lastly, we have to mention PariPesa's Multi-LIVE tool which allows those true live betting diehards to display potentially dozens of live matches simultaneously. If you're up for it, you can livecast, follow along and make bets all at the same time for as many games as you can handle. We got up to 25 before we had to call it quits! If live betting is important to you, strong consider signing-up with PariPesa.
What's Good about PariPesa
There are quite a few positives to point out when it comes to PariPesa's sportsbook offering. From the extensive promotions and bonuses page to a few extremely interesting and enticing features and tools, continue reading below to find out a few that stood out to us.
PariPesa Promotions
Another strong point for this bookmaker is their promotions page. PariPesa offers more than just their already generous 100% first time deposit bonus of up to €100. With the PariPesa Casino promotional offers, VIP cash back options, birthday bonuses and a number of bet insurance tools and accumulator boosts, PariPesa can have as many as 15 different promotions active at the same time.
One that stood out to us was the 'Accumulator of the Day' which lists close to 40 unique accumulators each day, each which receives a 10% boost by PariPesa should the bet turn out to be a winner! While another that caught our eye was the Advancebet tool which works somewhat like a loan that allows players with pending bets to wager on events even if they don't have the necessary funds in their account at that moment. 
There are plenty of additional promotions for both new and existing users to partake in at PariPesa. We recommend keeping a close eye on the PapriPesa promotions page as there are always new and exciting offers being added. 
PariPesa Cash Out
An integral tool for bookmakers to include in 2023, cash out tools are becoming more and more commonplace. PariPesa delivers in this regard as they offer punters the chance to cash out early an active bet for a slightly reduced payout. This tool can be a great way to dodge those heartbreaking last minute losses where a win seems all but guaranteed only for everything to come undone with a goal in the final seconds. 
The payout you receive from an early cash out will depend on a number of factors including the current odds, the match state, the current score and how much time is left in the game. It's not recommended to use this tool on every bet that you make, but if used wisely, you can potentially save yourself some profits in the long run.
PariPesa Customer Service
An often overlooked but equally important factor when deciding on which bookmaker to register a new account with, customer support should always be considered. Users have access to 24/7 customer service when playing at PariPesa. They can get in touch with a live representative by using their live chat tool which can be accessed in just one click by selecting the "Ask a Question" tab found in the bottom right-hand corner of the screen. If you prefer to communicate by email you can contact PariPesa at support-en@paripesa.com for general inquiries and technical support, as well as security@paripesa.com for any security related questions or concerns.
Security: PariPesa, a reliable website
When judging whether or not you should join up with a betting site, the security of the bookmaker should be one of the top priorities on your list. Technological advances in recent decades have provided convenience to bettors but have also increased the potential risk when handling sometimes large sums of money online. Luckily, you can rest assured when playing at PariPesa as they take a number of steps to ensure that your information and personal data is safe. 
All personal information from users is securely in an encrypted and password-protected database in their own servers behind the most up-to-date firewalls. Additionally, PariPesa uses SSL Version 3 with 128-bit encryption. PariPesa is licensed and regulated under the law of Curacao and holds the license number 1668/JAZ through the Master License Holder eGaming company.  
Registering with PariPesa
There are a few different ways to register an account at PariPesa, all of which are luckily simple and straightforward. In just a few minutes you can have your new account set up and be on the way to receiving your 100% first time deposit bonus when using the promo code: SKOPARI.
How to open an account at PariPesa?
Head over to the PariPesa website
Select your preferred registration method
Fill in the registration form
Make your first deposit on the site
1. Head over to the PariPesa website
Follow one of the secure links found throughout this review to be transported directly to the PariPesa sportsbook landing page. From there, locate the yellow 'Registration' icon found in the top right-hand corner.
2. Select your preferred registration method
You have a few options as to how you'd like to proceed here. PariPesa offers their users flexibility in choosing between phone, email or one-click registration. One-click is naturally the fastest method with phone and email requiring a bit more personal information.
3. Fill in the registration form
Selecting phone will require an SMS confirmation code to be sent to your number. Aside from that, only a password and your preferred currency is needed. Email requires your name, surname, city, phone number, preferred currency and password. For the one-click method, all that is needed is your country, and currency! Note: don't forget to input the promo code: SKOPARI when prompted. This can be found on all three registration methods. Consult our PariPesa Promo Code page for more information.
4. Make your first deposit on the site
Consult the payment methods section of this review for a full rundown on the different options at your disposal to deposit onto the site. Your 100% welcome bonus will be automatically credited to your account once your deposit is processed!
Frequently asked que

stions about Paripesa

Yes, there is a PariPesa mobile app on offer. To download the Paripesa app, simply click on the mobile phone icon in the top left-hand corner of the site and you will be taken directly to the official download links on the PariPesa main website. You can also play on the mobile version of the main site which is well-optimized. 

To make a PariPesa bet, all you have to do is to click on the odds of the bet you want to make when viewing the game or match of your choosing. Your betting selection will then automatically be placed into your bet slip, where you can then choose the amount that you would like to wager. 

Yes, PariPesa offers bingo to its users. They also offer virtual sports, TV games, poker and slots.

No, there is plenty more on offer other than sports betting when you register an account at PariPesa. Users will have access to slots, virtual games, TV games, poker, bingo and more.

The live betting platform is one aspect that we highlighted as a particular strength at PariPesa. Users will have access to more than 1,000 events on a daily basis. Those looking to live bet at PariPesa will also be able to utilize their Muli-LIVE feature which provides the ability to livecast multiple games at the same time, each updating in real time and with the ability to be bet on. With a number of tools designed to help the user including the match visualizer and the live statistics, we wholeheartedly recommend PariPesa as an option for serious live betting fans. 

REGISTER!

Review on Paripesa checked the May 29, 2023 by SportyTrader with an overall score of 8.0 out of 10.