Football Betting Tips
Sport Tips
Germany - Bundesliga
Betting Tips

Eintracht Frankfurt

Leipzig
The win over Borussia Monchengladbach in Leipzig's last away match in the Bundesliga was their first in the last six league matches away from home and they will be keen to stabilize their away run in the league with another win over Eintracht Frankfurt, a team they have never lost to in all the three meetings they have faced off.
Our tip :
Draw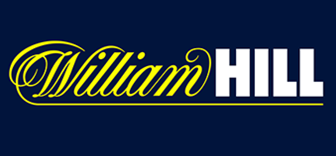 3.50
up.to £30 Bonus
Italy - Serie A
Betting Tips

Lazio

Hellas Verona
Lazio should be able to get back to winning ways when they host Verona in their next game. 
Our tip :
Lazio win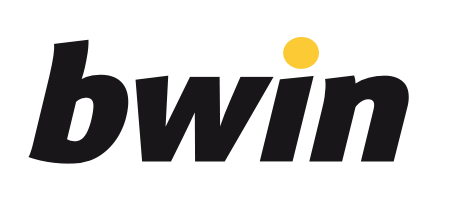 1.19
up.to £20 Bonus
England - FA Cup
Betting Tips

Wigan

Manchester City
Manchester City continue their march towards the quadruple as they travel to League One promotion chasers Wigan Athletic. A win for City will take them into the quarter finals but the home side won't let them forget the last two  timesthey met in this competition.
Our tip :
Manchester City win first half and win the game

1.52
up.to £40 Bonus
Spain - LaLiga
Betting Tips

Getafe

Celta Vigo
In the last six meetings between Getafe and Celta Vigo the teams have played to three draws and in the last five, Celta Vigo have won two and Getafe one; the two sides face off on Monday 19th February with just two points separating them and not much else.
Our tip :
Draw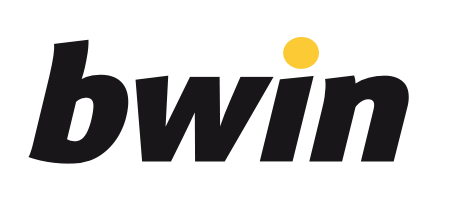 3.25
up.to £20 Bonus
Europe - Champions League
Betting Tips

Chelsea

Barcelona
Chelsea take on Barcelona at Stamford Bridge in the first leg of their Champions League last sixteen tie. The English side have it all to do to get any kind of lead against the in-form and extremely dangerous, whether playing at home or away, La Liga leaders.
Our tip :
Barcelona win

2.15
up.to £40 Bonus
Europe - Champions League
Betting Tips

Bayern Munich

Besiktas JK
Bayern Munich are in unstoppable form at present and that's bad news for their opponents in this Champions League last sixteen tie. Besiktas have a great battle ahead of them in this away first leg as they bid to get back to Turkey with something to play for.
Our tip :
Bayern Munich win first half and win the game

1.62
up.to £50 Bonus
Europe - Champions League
Betting Tips

Shakhtar Donetsk

Roma
Shakhtar Donetsk host Roma in the first leg of their last sixteen Champions League tie and the pressure is all on the home side. Donetsk have an impressive home record in European competitions but the exact opposite on their travels, so a good lead is a necessity here.
Our tip :
Shakhtar Donetsk win

2.45
up.to £50 Bonus
Europe - Champions League
Betting Tips

Sevilla

Manchester United
Manchester United have already reached the quarter finals of the FA Cup this week and now start their bid to do the same in the Champions League. They travel to Spain for the first leg of thir last sixteen tie against unpredictable Sevilla.
Our tip :
Manchester United win

2.50
up.to £40 Bonus
England - Championship
Betting Tips

Wolves

Norwich
Wolves were held to a draw at the weekend but are still 11 points clear of their rivals at the top of the Championship. They bid to keep or extend that lead with a home match against mid-table Norwich City who are battling to get in the play-offs picture.
Our tip :
Wolves win

1.55
up.to £0 Bonus
Tips 1X2
Football Betting Tips and Advice for successful football betting
Are you a football fan? Would you like to win more of your football bets? Discover the essential factors to bear in mind before making your football forecasts.
Whether you do the Football Pools or bet through a bookmaker, the following football betting tips are designed to help you improve your football results forecasts. By following our football betting tips, you'll increase your chances of winning your bets on matches in the Premier League, the Championship, the Champions League or any other football competitions.
Tip 1: Consider the motivation and team spirit
Motivation has a major influence on a football club's sporting performances. The consequences of a particular encounter (league title, Champions League qualification, relegation, etc.) and the size of the match win bonus are key motivating factors for a football team.
But a team's performance may also be influenced by other factors. What happens if a player is closely marked? Or a new player is making his debut? What if a key player has family problems? Any of these factors could have a major influence on the team's motivation.
The difference in motivation between two teams can make all the difference in a football match. At the end of the season, it is quite common to see one of the top Premiership clubs being frustrated by a team looking to avoid the drop into the Championship.
In modern football, the blend of team spirit and motivation is often a decisive factor. Take the example of national knockout competitions: each year the pumped up and hyper-motivated "minnows" who can't wait to play against major Premiership or Championship teams cause upsets against all the odds. The same phenomenon can be observed in World Cup and European Championship matches, where some of the supposedly weaker teams often perform heroics in the final stages.
An indication of the general team spirit can be glimpsed via the comments of the players, coach or senior officials of a football club. Announcements such as the appointment of a new coach may have an impact on a team's performances in the short term. If the players support the arrival of a new coach, this tends to pull the team closer together and improve their performances in the matches following his appointment.
Tip 2: News and recent form of the teams
Before forecasting the results, make sure that you're always up to date with the latest footballing news and place your bet at the last possible moment. Injuries, suspensions and illnesses affecting key players may have a significant impact. Don't forget that such misfortunes will be all the more detrimental to the team's chances if the club has a limited playing staff. Pay particular attention to the team's results both with and without the missing player.
It is also important to analyse the team's form carefully. You need to distinguish between home form, away form and overall form. But beware! A series of wins against struggling teams is not necessarily an indication of sparkling form!
Finally, you should always consider the form of the team's opponents in their previous matches. Their performances must be analysed in each of the different competitions. A poor run in the league might coincide with very good results in the Champions League.
Tip 3: Particular strengths of the team
Take account of the particular qualities of each team when making your forecasts. Certain teams are traditionally strong at home while others are known to travel well. Teams with a limited playing staff often run into difficulties halfway through the season, especially when they are involved in the UEFA Cup or Champions League.
The record of previous encounters gives you an idea of the team's ability to deal with another team or a different style of football. While this criterion is more important in individual sports, where an opponent's style of play may or may not suit a particular player, it must not be ignored in team sports. History has a tendency to repeat itself and certain teams do better against other particular types of teams. And while the players may be totally different, the special atmosphere that reigns over certain matches stays the same year after year and can often have an influence on the result. This could also be an important element for your predictions on the 2018 World Cup in Russia.
Likewise, derby matches are often physical affairs that are hard to predict, as the importance of the occasion tends to cancel out the differences between the teams. This makes forecasting all the more difficult, and it is better to avoid betting on these types of matches in general.
Tip 4: The odds
Once you've studied all of these factors, ask yourself the following question: what are the chances of my forecast actually happening? Then, you can calculate the probability that is shown by the bookmaker's odds and compare this with the probability that you have calculated for the event.
If you think that Everton has a 60% chance (equivalent to odds of 1.67) of winning at home to West Bromwich Albion, and odds of 1.9 (equivalent to a probability of 53%) are being offered by a bookmaker, then don't hesitate! On the other hand, if the probability that you have calculated for an event is lower than that advertised by the bookmaker, don't bet.
Tip 5: Bet with Bwin - the best website for your bets on football
For your football forecasts, we recommend Bwin. Bwin offers a very good range of bets on football and the odds are high. What's more, by using our link, you can benefit from an exclusive £20 bonus which will allow you to bet risk-free!