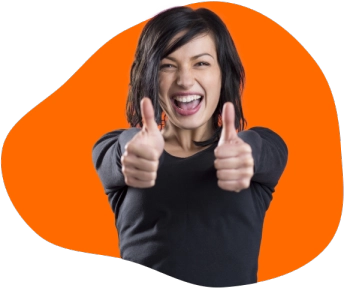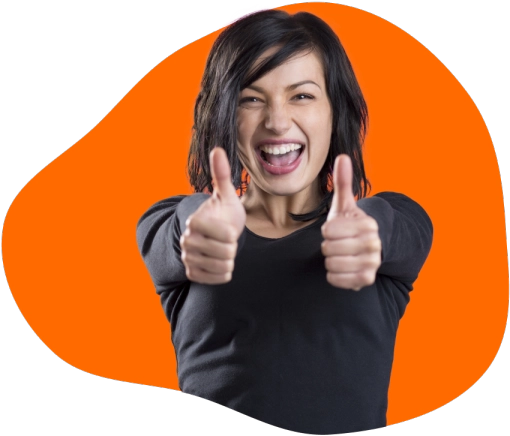 Offers you
Bonus up to :€100
New customers only | Commercial content | 18+ age limit | T&Cs apply
Limited offer!
Paripesa Promo Code
To make the most of PariPesa's highly attractive welcome bonus and get your time on the site off on the right foot, just insert promo code: SKOPARI when signing-up a new account at the site. With this SportyTrader exclusive code, you'll be eligible to receive a 100% first-time deposit bonus of up to €100 with a minimum qualifying deposit of €1. This is a matched welcome bonus meaning whatever amount you deposit is the amount you will receive (assuming it's between the range of €1 to €100), resulting in effectively doubling your bankroll before even placing a single bet! 
Sounds good so far? Continue reading below for additional information regarding how to insert the bonus code and what exactly it does. You can also view our full thoughts on the PariPesa sportsbook by checking out our PariPesa review.
Paripesa Promo Code *SKOPARI* in May 2023: Up to €100
Remember to use the promo code: SKOPARI when registering an account at PariPesa to take full advantage of the sports betting bonus. Below you'll find additional details on the welcome bonus on offer.
| Paripesa offers 2023 | Description | Promo code |   |
| --- | --- | --- | --- |
| Paripesa Sportsbook bonus | First-time 100% deposit bonus for new users up to €100 | SKOPARI | Claim the bonus! |
Upon inserting the promotion code: SKOPARI you become eligible for the 100% welcome bonus of up to €100 for your first deposit on the site. The bonus is credited automatically to your account upon the successful processing of your deposit. The bonus is available for you to use immediately, although the wagering requirements must be fulfilled before the funds can be withdrawn from your account. Remember, this is a verified PariPesa bonus code that is provided to SportyTrader and our team is constantly reviewing and updating to ensure that you receive the most recent details as of May 2023.
You can view additional information regarding the specificities of the bonus as well as some useful tips by our experts by visiting our PariPesa bonus page. 
Why use the PariPesa promo code? 
Welcome bonuses are rather common practice among online bookmakers these days and it's easy to see why. It gives the user a strong incentive to register and bet at a site which the bookmaker will then hope to convert the user into a long-term PariPesa customer through features and overall offering. PariPesa has clearly been successful in this endeavor as the site has grown at a rapid rate over the last few years. As to why you personally should use the PariPesa bonus code, there are certainly a few factors that should influence your decision.
It's almost always in the player's best interest to use a welcome code when possible. This allows the user to receive funds that they otherwise might not have access to and can provide an instant boost to their ROI. As sports bettors, our goal is to maximize our profits with the best and choices that we make. A bonus code, and therefore a welcome bonus, allows for a risk-free way to boost your bankroll and, in this case, receive double of your initial investment. You can try to imagine it as if you were going to be placing bets anyway, but with a bonus code and a welcome bonus you are actively being rewarded for an activity that you were already committed to doing. This is why welcome bonuses, bonus points, free bet bonuses and bonus codes are becoming so popular with both sportsbooks themselves and the users and why you should take advantage of the PariPesa promo code when you are registering a new account.
How to use the PariPesa promo code?
There are only a few steps that are needed before you can start playing at PariPesa. For guidance on how exactly to go about registering and inserting the bonus code, continue reading below where we'll break things down step-by-step. 
Navigate to the PariPesa website
Choose your preferred registration method
Complete the registration form with the promo code SKOPARI
Make a deposit and receive your bonus
It takes only minutes to get things up and running. You'll be receiving your bonus and can get started placing your bets in just a few moments. Check out below for a more detailed explanation of each step.
1. Navigate to the PariPesa website
Simply follow one of the many secure links that we have provided throughout this review to be taken directly to the PariPesa sportsbook landing page. From here, locate the yellow "Registration" icon in the top right-hand side of the screen which will open up the sign-up formula.
2. Choose your preferred registration method
There are a few options to choose from when you are about to sign-up your new PariPesa account. The registration methods are broken down into: phone, email and one-click. Email requires the most information of the three while one-click requires the least. With one-click registration you can be good to go in a matter of seconds by simply providing your country, preferred currency and a password.
3. Complete the registration form with the promo code
Fill in the required information whether you chose email, phone or one-click as your preferred registration method. Note: at this stage is where you will insert the bonus code: SKOPARI in the section of the registration form where it says "Enter promo code". Double check that all of your personal information is correct and that the bonus code is spelled and inserted correctly. 
4. Make your first deposit and receive your bonus
All that's left to do now is to select the PariPesa payment method that works best for you and begin the process of loading up your account. There are a few different payment methods you can choose from, including bank transfer, cryptocurrency, E-wallets and more. You can find more information on this topic by searching on the Opinion page of our PariPesa review. Once your deposit is successfully processed, the 100% welcome bonus will be automatically credited to your account. Now you can start placing bets! 
What if you are already registered?
The welcome bonus at PariPesa is exclusively for new accounts making their first deposit on the site. If you have registered an account previously but have yet to deposit, then you are in luck as the PariPesa bonus code and welcome bonus will still be active for your account.
What if you have both already registered and already made deposit prior? Unfortunately In this case, you will not be eligible for the 100% first-time welcome bonus. However, that's not to say that there aren't other bonuses and sports bets promotions available for existing users. Quite on the contrary, PariPesa is one of the best when it comes to additional bonus offers. 
Whether it be VIP Cashback, the promo code store, accumulator bet boosts or advance bets, there should be plenty here to keep existing users satisfied. You can find a full list of all that PariPesa has to offer for both new and existing users, you can check out either the promotions page on the official PariPesa website, or you can consult this review.
Is there a no-deposit PariPesa promo code?
The no deposit promo is something of a dying trend among online betting sites. Bookmakers have realized that there is more of a tangible benefit on their end if they get the user to commit by placing a deposit on their site before making their bets. Previously, users could claim the no deposit bonus, bet with it until it was used up, then leave the site forever. With welcome bonuses now requiring an actual deposit and bets, there is a much greater likelihood that the user will stay on the site for the long term. 
While many may view this change in the trends as a negative, there are certainly benefits to the user as well in this circumstance. First and foremost, the move away from no-deposit bonus offers has allowed the bookmakers to vastly increase their own welcome package. This, in turn, results in the user receiving a higher potential welcome bonus and is the reason you will see betting sites offering 50%, 100% and sometimes even 150% welcome offers. To take advantage of the 100% sign-up bonus that PariPesa offers its users, simply follow the secure link to get started on the registration process.
Why register with PariPesa?
If you're still undecided about whether or not PariPesa would be a good fit for your sports betting action there are a few factors that you should consider. 
First and foremost is the excellent first deposit bonus welcome offer of 100% up to a maximum of €100 when using the promo code: SKOPARI that is available to PariPesa customers. These types of bonuses don't come around often as the bookmakers usually reserve their most lucrative offers for attracting new players to the site. Therefore, we often recommend our readers to sign-up with as many bookmakers as they can in order to take full advantage of all the free bet funds that are up for grabs. PariPesa is certainly a prime candidate given its above average welcome bonus.
PariPesa also stands out particularly in the aspect of live bets and bet variety. If you are a dedicated live bettor we cannot recommend enough PariPesa's live platform for your bets. In addition to the Multi-LIVE tool which allows for the simultaneous livecast of potentially dozens of live games all at the same time, users will also have access to a number of useful tools that can provide them a substantial edge when placing their live bets.
Finally, we have to also highlight PariPesa's excellent bet variety and mobile app options as notable positives of the site. There are near countless betting markets to sink your teeth into here. Fans of football, basketball, baseball, cricket, cycling, darts, rugby, UFC, table tennis and practically any other sport you can think to bet on are sure to be satisfied with the offering. Additionally, PariPesa offers users access to a well-optimized mobile version of the site as well as apps for Android and iOS. If you are a football betting fan in particular or you like to place most of your bets on the go, we think you'll be quite pleased with what PariPesa has in store. Fill in the registration form to get started today.
PariPesa offers available now!

Accumulator enthusiasts will be thrilled to learn that PariPesa offers their users access to dozens of unique accumulator bets crafted every day, each with an additional bonus of 10% should it come out a winner! Referred to as the 'Accumulator of the Day' you can find these special bets simply by scrolling down to the bottom of the main sportsbook home page.
Here you will find up to 40 different accumulator bets involving a wide variety of sports and betting markets. This is a great way to be introduced to some new leagues or sports that you may previously not have followed or been aware of. You can scroll through the different available accumulators by clicking on the sideways arrow next to the calendar icon near the top right of the Accumulator of the Day section. Note that you cannot change the contents of the accumulator if you wish to receive the 10% boost. Only funds from your main account can be used and bonus funds are not eligible for this promotion.
With more than 1,000 sporting events available daily at PariPesa and up to 40 different accumulators provided each day, you're sure to find something you like. There are even live Accumulator of the Day bets that are constantly updating as new events kick off! Sign up with PariPesa and keep an eye out to see if you can hit it big! 
Try out the Paripesa Accumulator!

Losing streaks are never fun. At PariPesa, they offer some relief from the difficult moment by offering users a bonus amount if they hit a streak of 20 losing bets in a row. In order to be eligible for the promotion there are a few guidelines that must be followed. 
First of all, all bets must be placed within a 30 day period. The minimum stake amount for each wager is €5 and the odds must not be greater than 3.00 for any bet. Only single bets and accumulators are eligible for this promotion. Also note that you must have filled in your personal details when registering your account to be able to receive this bonus. Those who registered by using one-click and didn't update their details will not be credited the bonus.
Here's how the bonus payouts pan out after a series of 20 losing bets following the guidelines listed above:
Stakes from €5 - €300 bonus
Stakes from €10 - €350 bonus
Stakes from €15 - €400 bonus
While it is certainly not a bonus that you should be targeting, it's nice to see that PariPesa offers some support to those that just simply can't get a win. Fill out the registration form to get started at PariPesa.
Register today!

Those looking to take part in PariPesa's casino and live casino games will be thrilled to know that they can potentially receive up to €1500 and 150 free spins. To qualify, you must have fully completed your profile with all of the necessary information as well as an activated phone number. You must also opt in to receive a casino bonus on the 'Account Settings' page. 
The casino welcome bonus is divided out into four separate deposits, each carrying their own bonus percentage and maximum amounts. The first deposit is a 100% bonus up to a maximum of €300 with 30 free spins, the second deposit is a 50% bonus up to €350 with 35 free spins, the third is a 25% bonus up to €400 with 40 free spins and the fourth is also a 25% bonus up to €450 with 45 free spins. The minimum deposits are listed as €10 for the first deposit and €15 for the remaining three. 
The wagering requirements to be able to withdraw the bonus funds are stated as 35 times the bonus amount within a seven day time period. Register your account at PariPesa To get started with this lucrative casino welcome offer.
Register today!
Frequently asked que

stions about Paripesa

The bonus code used to obtain the 100% welcome bonus of up to €100 at PariPesa is SKOPARI. You can find the bonus code along with a full explanation of how it works and how to use it by checking out our full review.

In order to successfully activate the PariPesa bonus code: SKOPARI, you'll have to first begin the process of registering a new account. Once you have selected the registration method that works for you, insert all of your personal details. On this registration form is where you will find an area to insert the bonus code. Be sure to double check that all of your information is correct and that the code has been input correctly. From here simply make a deposit on the site and you will receive your bonus automatically. 

Last review for the Paripesa promotions checked the May 29, 2023 by SportyTrader with an overall score of 8.0 out of 10