2022 FIFA World Cup:

who will win the Golden Boot?

by Yunchu Li | by Kevin Richard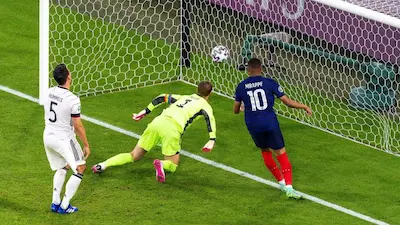 The 22th edition of the World Cup will take place in November in Qatar. Among the numerous talented stars, who will be the best striker and win the Golden Boot this year? This article might give you some clues.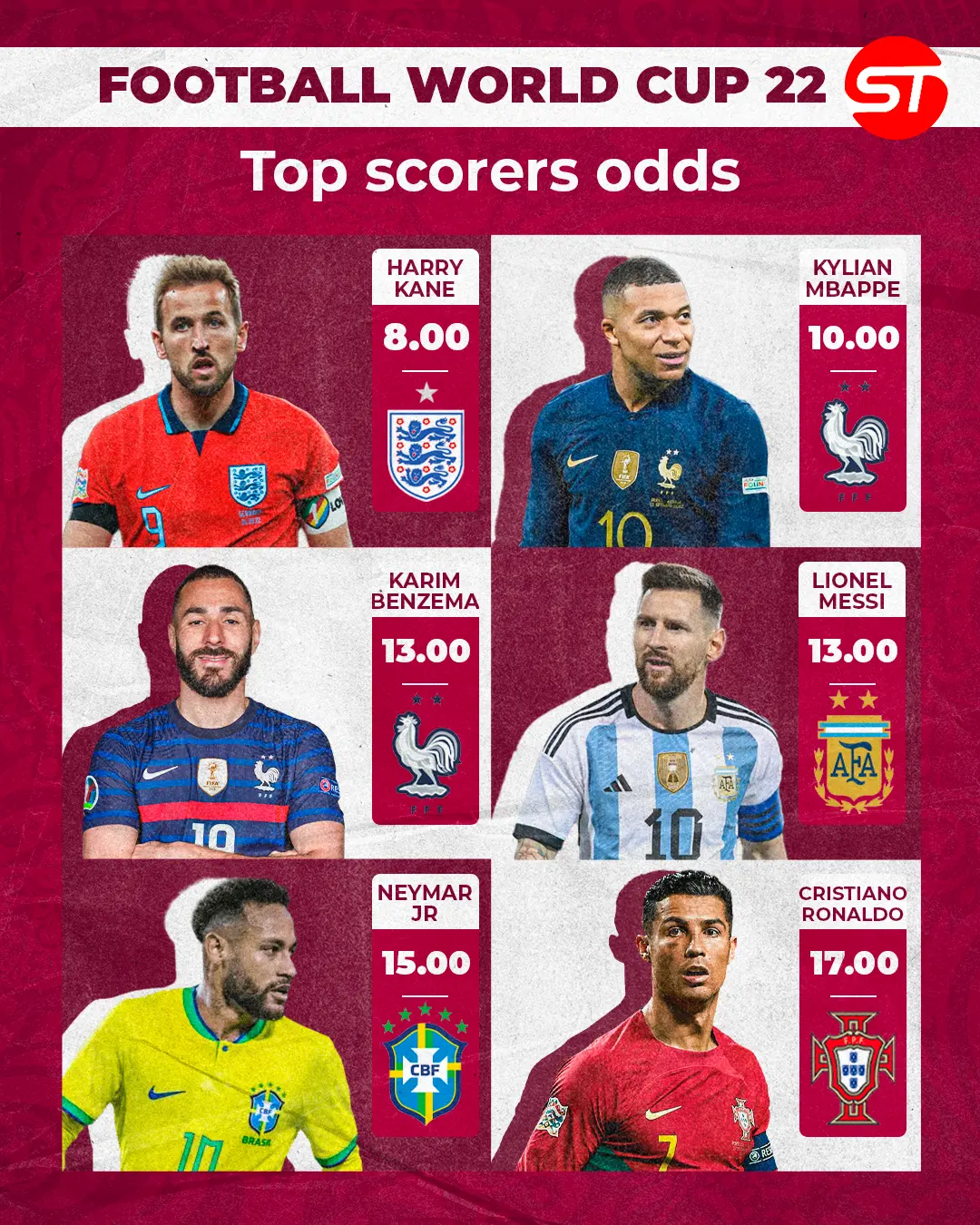 Qatar 2022: who will be the best striker?
As it is once every four years, the top stars in the world converge to fight for football's most coveted trophy – the FIFA World Cup. Qatar 2022 will present that chance this time round, with the competition scheduled to start in November 2022. Quite a number of stars who have made the most headlines in football in the past two decades will be bowing out after this competition. However, there is a whole load of younger stars waiting to take over the scene.
Cristiano Ronaldo, one of the best professionals to grace the game since the early 2000s, will be featuring once again for Portugal and being 37 years old, there's no chance at the current standards he will be able to play in the 2026 World Cup. Argentina's Lionel Messi is another player who has defined world football over the past 20 years, and here he will have a final chance to lead Argentina to glory. Messi's Argentina has been pooled in Group C which also has Mexico, Saudi Arabia and Poland, so what 2022 World Cup bets should we be placing on him?
Make your selections at Bet365
The emerging stars
Kylian Mbappe

France's wonder boy Kylian Mbappe has lived to the billing, as far as scoring crucial goals is concerned. He was a member of the 2018 World Cup winning squad and he has definitely matured by now, having been a regular at both PSG and France. Mbappe didn't have the best of times at Euro 2020 in 2021 but after that he was crucial in France winning the second edition of the UEFA Nations League. In the third edition of the Nations League, France haven't had a great run and Mbappe, just as France, has suffered. One thing is clear though, that Mbapp has tapped well into the experienced heads around him; Olivier Giroud, Karim Benzema and Antoine Griezmann, and he will be a bigger player at the 2022 World Cup. In the third edition of the UEFA Nations League, Mbappe scored just two goals in the six matches played as France finished third in their group. One of the teams that France faced was Denmark, and they will be up against the Danes again in the 2022 World Cup, giving Mbappe and France a chance to avenge the home and away loss to Denmark. They will also be up against Australia and Tunisia in Group D of the competition.
Vinicius Jr

Another fast rising star ahead of the 2022 World Cup is Vinicius. The young winger has taken in the pressure of being a Real Madrid player well and has gone a notch higher to establish himself in the Brazilian national team. Just like Mbappe, Vinicius is reaping from the experience of playing with Karim Benzema at Real Madrid, and Neymar as well as many other experienced players at the national team level. Brazil have been termed favorites to win the World Cup again, after last winning it in 2002. If that comes to pass, Vinicius will surely be one of the players to contribute massively. His pace and trickery have for a long time been his best assets but he has improved on them with key goals and going to the 2022 World Cup he holds the air of a complete player. Brazil will headline group G of this competition; they are pooled alongside Serbia, Switzerland and Cameroon and with the quality of players they have – Vinicius and the rest, you can bank on Brazil topping this group.
Check out Brazil's World Cup odds against Australia at VBet
Rafael Leao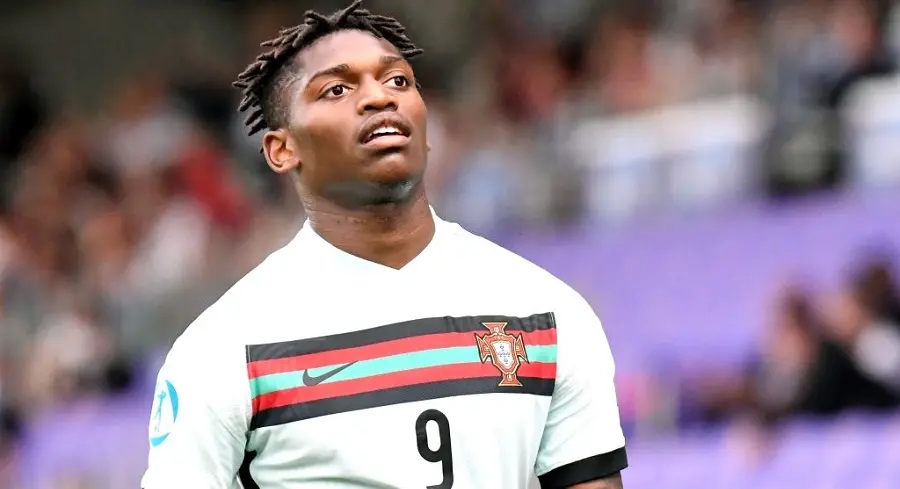 AC Milan forward Rafael Leao is another top young player emerging just at the right time. Leao has risen through the ranks in the Portuguese national team and is maturing at the right time, when Portugal are finalizing the team to play at the 2022 World Cup. Leao has been an important player for Milan at a time the Italian giants are struggling with injuries to key players and after his 11 goals in Serie A last season, a lot of attention is getting his way. He isn't an established member of the Portuguese team yet but with the recent call ups coming his way, there is little doubt he will miss out in the final Qatar 2022 team. Leao has started the current campaign strongly and though he remains low in the pecking order at Portugal, any chance accorded to him at the World Cup finals will be welcome. There is no likelihood he will attract a lot of bets to be the top scorer but clubs placing bids for his signature, including Chelsea, will just about boost his confidence and betting on him scoring in at least one of the games is a possibility. Portugal are pooled in Group H alongside Ghana, Uruguay and Korea Republic.
Make your selections at Bet365
Betting at the 2022 World Cup
France are seeking not just their third World Cup triumph but also a back to back win, after emerging top in 2018. They should be getting to this competition stronger but the squad has been quite unstable, judging from their run in the Nations League. Bet365 and Vbet have France at odds of 7.00 to win the World Cup while Mbappe is tipped at 10.00 to finish as the top goal scorer. Brazil are widely regarded as favorites to win the competition and heading to the tournament as the best ranked team in the World is helping their case. In 2018 they got knocked out by Belgium at the quarter final stage but this time Bet365 is backing them to at least get to the semis at 2.37 while VBet has 3.50 for Brazil to reach the final. Vinicius Jr is tipped to finish with the golden boot at odds of 34.00. The FIFA World Cup is the only trophy Portuguese star Cristiano Ronaldo hasn't won and he'd like to sign out in style. At VBet, Portugal are tipped at 6.00 to win the World Cup.
Make your selections at Bet365
More about 2022 FIFA World Cup :