Enjoy the Best Betti

ng Offers and Free Tips 24/7 !
Trusted and Expert Reviews + Exclusive Bonuses
Free and In-Depth Predictions. #1 from 2005.
Sports Betting Tips

Brasileirão Serie A Predictions

Sofia, Bulgaria Predictions
Other competitions
Analyzed, thought out and then written each day by our team of experts, SportyTrader's sports betting tips are there to support you in the best possible way. On a daily basis, you will read our editorial opinion on the best football, tennis, basketball and rugby competitions. Click on the prediction of your choice to see the best bet to try with betting sites.
Sports Betting Odds
30 Sep - 14:00
Sporting Lisbon - Gil Vicente
1

1.32
1

5.9
1

11
30 Sep - 14:30
Bayern Munich - Bayer Leverkusen
1

1.36
1

6.45
1

8.5
30 Sep - 15:00
Angers - Marseille
1

4.3
1

3.96
1

1.9
30 Sep - 16:15
Porto - SC Braga
1

1.75
1

4.1
1

4.8
01 Oct - 07:30
Arsenal - Tottenham
1

2.08
1

3.9
1

3.6
Above you can find the best sports betting odds for the most interesting parts of the day. Our requested quote offers the best values ​​for bets live. From Premier League to the Champions League, passing through the Europa League, the most beautiful competitions of the moment will be shown. By clicking on the odd, you can register and discover the welcome promotion offered.
Betting Offers, Bonu

s & Promotions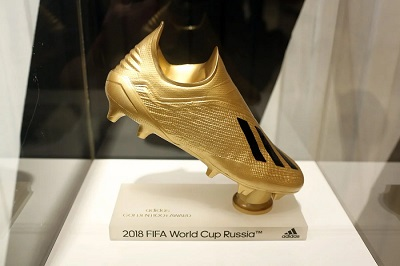 2022 FIFA World Cup: who will win the Golden Boot?
September 28, 2022 at 1:16 AM by Yunchu Li
The 22th edition of the World Cup will take place in November in Qatar. Among the numerous talented stars, who will be the best striker and win the Golden Boot this year?…
Read the article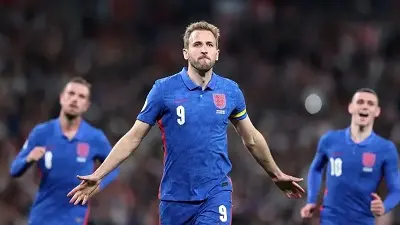 2022 FIFA World Cup: What bets to make for England?
September 20, 2022 at 1:44 PM by Steve Ashfield
England haven't won the World Cup since 1966. They came close in both 1990 and 2018 with appearances in the semi-final. Can 2022 be the year when those 'years of hurt' co…
Read the article
SportyTrader, the specialist in sports betting tips and predictions
SportyTrader is a website that is dedicated to online sports betting. It was created in 2005 with the intention of giving valuable assistance to keen followers of betting and sports. SportyTrader has always recognized its founding values ​​in the services offered, The aim is to give the best possible help to bettors when they are using online bookmakers.
This has been successfully achieved for several years now. SportyTrader has developed multiple specialized tools, in order to establish reliable predictions in the quest to allow our readers to be able to place as many winning bets as possible.
In addition to its famous guide, where you can find answers to questions that you may have regarding the world of online betting. In addition to this, the site also offers helpful information about a wide number of online betting sites, for example, Bet365, 1xbet, William Hill and 888sport. These are all reputable sites that are both licensed and regulated by leading authorities such as the Gambling Commission.
We also provide a ranking of the best promotional codes for sports betting sites, a complete odds comparator, live results interface and a section totally dedicated to the sports predictions made by our experienced team of betting experts.
Every day of the week you will find predictions on upcoming events. These have been written after a great deal of research by our numerous experts They cover a wide number of sports, everything from American Football to Cricket as well as Soccer and tennis.
Our predictions cover all the major sporting leagues and tournaments that take place. They analyze the upcoming fixtures and conclude with advice on what bets you should consider placing. This includes the English Premier League, Champions League, Europa League, the NBA, Grand Slam tennis events, Six Nations Rugby, Test and one-day cricket to name but a few. All will be present in the Betting Tips section.
We are proud of the fact that our Football Tips have, over recent years, seen SportyTrader build an excellent reputation. This has been the case all over the globe, including the UK, Nigeria, South Africa and the USA to name but a few.
In France, for example, SportyTrader boasts a past collaboration with renowned football expert Jean-Pierre Papin, The site has been cited on several occasions by major newspapers such as TF1, L'Equipe, Le Journal du Net and Europe 1. 
The SportyTrader website has been honoured at sports betting award ceremonies. This has included the receiving of the 'Best Community Site' award from the eGaming Review (EGR) awards to the 'Best Sport Site' award at London's iGaming Business (IGB) awards. Those are just two of the many awards that the SportyTrader website has received. They reward all of the hard work that is carried out on a daily basis by our staff.
The SportyTrader site continues to develop globally. It is available in seven languages and if you need help with your betting, then we will be there to help you. As the SportyTrader motto proudly declares, it is important to be successful together!