Major League Soccer Betting Tips
Commercial content | 18+ age limit | T&Cs apply
Tips 1X2
Discover our tips, predictions and all the information required for your sports betting on the next American MLS match day.
The 2021 MLS Season

Major League Soccer, or the MLS as it's most commonly known, is the first football division in Northern America. The 2021 season begins on April 17 with Columbus Crew out to retain their title. If they do, they will become the first team since LA Galaxy in 2012 to win in successive seasons.
The regular season continues until November 7. That's followed by the play-offs and they start on November 19 running until the final on December 11. There will be fans at matches with a certain percentage of capacity allowed. Atalanta United will have a maximum 22,000 attending home games. LA Galaxy are allowing just 100, Canadian teams  Montreal Impact, Vancouver Whitecaps and Toronto FC will be playing home games in America for the first two months of the new season.
This season there is a new team joining the league. Austin FC are the new kids on the block meaning there are now 27 clubs in the MLS this season. Austin FC were only formed three years ago and will be playing in the Western Conference. This means there will be 14 teams in that conference and 13 in the Eastern Conference.
The team that has the best record in the regular season wins the Supporter's Shield. The current holders are Philadelphia Union. Not since 2017 has the winner of this gone on to win the MLS Cup. That was Toronto FC who achieved that feat, something that has only happened on seven occasions since the league began in 1996.
At the end of the regular season, the top seven teams in each conference go into the play-offs. The winner of those takes home the MLS Cup. Those finishing sixth and seventh go into the first round of the play-offs. The teams that end the regular season in second to fifth go into the first round but also qualify for the 2022 Leagues Cup where they take on sides from Liga MX. The winners of each conference automatically go into the play-off semi-finals and the 2022 CONCACAF Champions League.
There has of course been plenty of transfer activity in the close season. Here are some of the most notable deals
Kieran Gibbs: West Bromwich Albion to Inter Miami
Bobby Wood: Hamburg to Real Salt Lake City
Thomas Chacon: Minnesota United to Liverpool on loan
Thiago Santos: FC Dallas to Gremio
Leon Flach: St Pauli to Philadelphia Union
Isaac Atanga: Nordsjaelland to FC Cincinnati
Ryan Shawcross: Stoke City to Inter Miami
At SportyTrader there will be extensive coverage of the MLS and this will include our experts previewing the key matches all the way to the MLS Cup final.
Check out the MLS odds at Bet365
Major League Soccer: The Conferences
| | |
| --- | --- |
| Eastern Conference | Western Conference |
| Austin FC | Inter Miami |
| Nashville SC | Atlanta United |
| Colorado Rapids | Chicago Fire |
| FC Dallas | FC Cincinnati |
| Houston Dynamos | Columbus Crew |
| Los Angeles Galaxy | D.C. United |
| Los Angeles FC | Montreal Impact |
| Minnesota United FC | New England Revolution |
| Portland Timbers | New York City FC |
| Real Salt Lake | New York Red Bulls |
| San Jose Earthquakes | Orlando City |
| Seattle Sounders | Philadelphia Union |
| Sporting Kansas City | Toronto FC |
| Vancouver Whitecaps |   |
Check out the MLS odds at Marathonbet
MLS: the stats to know

Statistics play an important part in how to predict the result of a match. Whether it's how many goals will be scored in a game, which players are in top form or who is winning the most away games, they are all important to know. Our experts burn the midnight oil checking all the statistics for the games they have to cover.  Let's take a look at some of the top statistics from the 2020 MLS season.
The average number of goals per match dropped last season. In 2019, the figure was 3.04 but last season it went down to 2.86. There were fewer games played due to the ongoing pandemic  but only 11 of the 26 teams averaged 3.00 or over goals. The best average was the 3.94 for LA Galaxy matches. The lowest was the 2.00 recorded by league newcomers Nashville SC.
There were over 2.5 goals scored in 58% of matches, the same percentage as in 2019.  Los Angeles FC topped the chart for the most games in which that stat came up, 77% of their games had over 2.5 goals scored in them. As you'll soon read, they weren't that good at keeping clean sheets.  Minnesota United were second on 71% with San Jose Earthquakes, Montreal Impact and Chicago Fire on 70%. Bottom of the list was Nashville SC on 30%. Their 23 league games only saw 46 goals score but they still managed to make it to the play-off quarter finals.
If you want to bet on the under/over 2.5 goals market for the first half, 87% of games had under 2.5 goals. Of total goals, 41.6% were scored in the first half with 58.4% in the second. That figure for first half goals was down 4.3% compared to the 2019 season. Most goals in 2020 were scored from the 76th minute onwards with 23.4% scored in that time period.The 46th to 60th minutes came second with 19.2% scored.
Make your MLS selections at Bet365
A popular bet is the both teams to score market. That stat came up in 57% of MLS matches, 2% down on the previous season. For some teams the average was a lot higher than that. Orlando City saw both teams score in their games in 19 out of 23 played, that's 83%. Montreal Impact, Portland Timbers, Inter Miami and Houston Dynamos all ended on an average of 70%. At the other end of the scale, Cincinnati had a low average of 26% with both teams scoring in just six out of 23 games played. Every other team aside from them had an average of at least 40%.
When it comes to keeping clean sheets, four teams managed that nine times out of 23 games played, namely Columbus Crew, Nashville SC, Philadelphia Union and Toronto FC. All those teams bar Nashville SC finishe in the top four of their conference.  Houston, Inter Miami, Montreal Impact and Vancouver Whitecaps all kept clean sheets in just three of their 23 matches, Los Angeles FC also had just three clean sheets but from a game less.
Sporting Kansas City finished top of the Western Conference last year. They only failed to score in one of their 21 games. Colorado Rapids and Portland Timbers only conceded in two, though the Rapids only played 18 matches, while the Timbers played 23. Cincinnati failed to score in 14 of their 23 fixtures and not surprisingly finished bottom of the Eastern Conference.
The average number of home goals last season was 1.64 and 1.22 for away goals. There was a fall in the number of home wins with that total being 47% (5% lower than 2019), 29% of games resulted in an away win (up 4%) and 24% of games were drawn (up 1%). The most popular score was a 2-1 home win, that came up in 40 games for an average of 14%. That was 5% clear of a 1-1 draw. The most popular half-time score was 0-0, coming up in 34% of games played. 
Get all the MLS news at Marathonbet
How to predict MLS Regular Season fixtures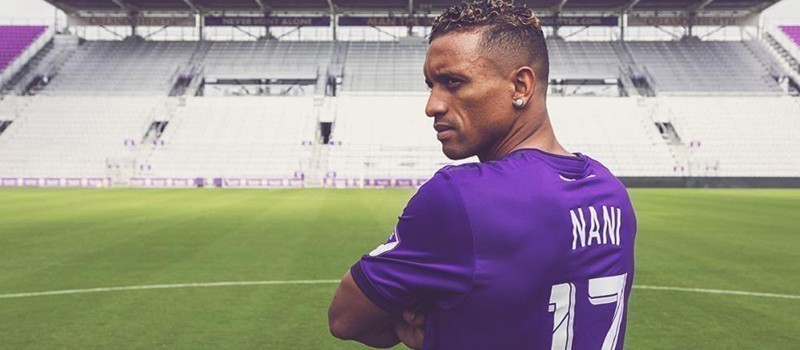 Now that you are aware of all of the most important statistics surrounding the MLS, let's take a look at some other important factors that will impact your predictions on this US football league. As is the case in any football competition, the form of a team's key players will always have an impact on the result a team can achieve. For the MLS in particular, as it is such a young league, the presence of experienced players can affect how a team performs and can often be the difference between two sides. One such player is former Manchester United and Sporting Lisbon player, Nani. He's scored 21 goals in two seasons with Orlando City. 
It is also important to remember that the MLS regular season runs over course of 6 months, in which teams must travel around the country to play games week-in and week-out. As a result, it is important to be aware of the possibility that a team could have accumulated fatigue when placing your bets, especially in the final months of the season.
Finally, you must also consider the stake of a match before placing your bets. If a team has already secured a Playoff spot in their conference, they may not have the same motivation to win each game that comes their way as a team that is still not certain to qualify for the final knockout stages. Teams at the top of the conference may choose to retain their energy before the Playoffs if their qualification position seems to be certain - an important factor to keep in mind.
MLS: discover the best odds on Bet365!
American MLS 2021: our free betting tips
So finally, and what we're sure you've been waiting for, to our experts predictions on the teams to watch in this 2021 MLS.  Los Angeles FC are the favourites to win the MLS Cup. They will be hoping for more goals from Diego Rossi who has scored 42 goals for his team in 85 games. They won the Supporter's Shield two years ago and went on to reach the final of the CONCACAF Champions League final. The Seattle Sounders lost in the MLS Cup final last season. They are always thereabouts, reaching the final in all but one of the last five years and winning the cup twice.
Columbus Crew are the defending MLS Cup holders, despite only finishing third in the Eastern Conference. That conference was won by Philadelphia Union but they have never even reached an MLS Cup final.  The Western Conference winners Sporting Kansas City must also be considered. It promises to be an exciting season and a wide open one too. Follow all our MLS predictions as the season progresses.
Our MLS Predictions of the moment