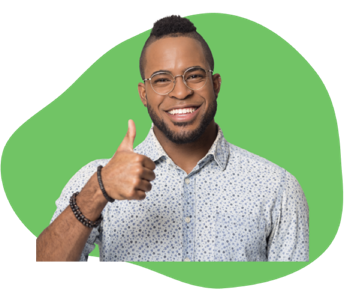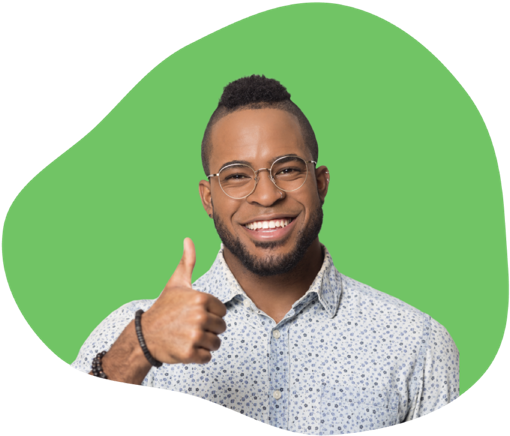 Offers you
Bonus up to :€100
New customers only | Commercial content | 18+ age limit | T&Cs apply
Melbet
Melbet: Our opinion
Wide range of markets to place your bets on
Plenty of promotions
Odds offered are highly competitive
Good casino available to play at
Lack of live streaming
Not available in UK
SEE THE OFFER
Not signed up with Melbet yet? Do so by registering here and use the promo code STYVIP1.
The Melbet welcome offer sees new customers receiving up to $130 (€100) but that code has to be used. As you will read, there are other international welcome offers that are available, all highly impressive. At present the site is not available in the UK.
Register your Melbet account today!
MelBet is a highly respected online bookmaker that was formed in 2012 and is a great one to register with, especially with their welcome offers. Their various sites have other welcome offers that can be received. For example in Nigeria, their offer sees you receiving a 200% bonus on your first deposit that can see you receive as much as 100,000 NGN. There's a 300% first deposit bonus available in other countries such as Uganda and Ghana.
The site offers its readers over 200 live events every day and there ae over a thousand matches on their sportsbook to bet on. You can see therefore that every day is going to be an exciting one if you decide to register an account with MelBet.
They are owned and operated by Otrada Hospitality Limited and have several licenses awarded to them in the areas in which they operate. This shows they can be trusted and if any problems do ensue, then they will have someone who will investigate them.
Rating

8/ 10
Melbet Bonus
The MelBet welcome offer sees you receive up to $130 (€100). This is a bonus that is offered to attract customers to join their site and with this offer you will need to use the promo code STYVIP1.
By clicking one of the links on this page, you will be taken automatically to the MelBet site. You can then register your new account with them and then it's time to make your first deposit. This will be 100% matched up to a maximum amount of $130 (€100). The minimum deposit that can be made is $1 but obviously you will want to make a higher one than that to get a good-sized bonus. Don't forget to use the promo code STYVIP1.
It is important that you follow the terms and conditions of this offer. Once the bonus has been received, you must wager the amount that you get a total of 5x its value. The bets that need to be placed have to be multiple ones that contain at least three selections and they must have odds of at least 1.4 (2/5). You must not make a withdrawal before the wagering requirement has been met. If this is the case, then the bonus will be lost. You have 30 days to clear the bonus so that is a decent amount of time but ensure that you do so or again the bonus will be lost.
This is a good welcome offer and will get you off to a great start now that you have joined MelBet. You can find out more about the welcome offer on our MelBet Bonus page.
Melbet in short
Site
Gambling licence
Site in english
Mobile app
10€ Minimum deposit
0.20€ Minimum bet
Bets
Live streaming
Football pool
Accumulator
Stats
Cash-out
Payment method
Payment available
Cost

T&Cs according to your country

T&Cs according to your country

T&Cs according to your country

T&Cs according to your country

T&Cs according to your country

T&Cs according to your country

T&Cs according to your country

T&Cs according to your country

T&Cs according to your country

T&Cs according to your country

T&Cs according to your country

T&Cs according to your country
Payment method
Payment available
Cost

T&Cs according to your country

T&Cs according to your country

T&Cs according to your country

T&Cs according to your country


T&Cs according to your country

T&Cs according to your country


T&Cs according to your country

T&Cs according to your country

T&Cs according to your country

T&Cs according to your country
REGISTER!
When you register an account with MelBet, you will swiftly realise that you've signed up with an excellent site. They have a great welcome offer that can see you receive up to $130 (€100). Then you can begin betting on their sportsbook and you will love what you find. There is an excellent set of betting opportunities available and at all times of the day and night.
The events that are available to bet on have highly competitive odds. There are lots of markets for you to place wagers on and plenty of in-play action too. As you will read, the site never has a dull moment and this is the case every single day of the year. The betting opportunities are on a wide range of sports and at all levels.
MelBet Description
It was in 2012 that MelBet came into being. They are a Russian betting company that has a license from the Federal Tax Service of the Russian Federation. The following years have seen them expand around the globe and they have licenses from authorities in many other countries including Nigeria. MelBet is not currently available in the United Kingdom. If this situation changes, we will let you know as soon as possible.
Methods of Payment
When you register an account with an online sportsbook, it is important that there are a good number of payment methods available. The good news we can tell you is that is exactly the case at MelBet. 
There is a page dedicated to the payment methods that are available on the MelBet site. The payment methods that you can use include Visa, Mastercard, Apple Pay, Maestro, Qiwi, Neteller, EcoPayz and Beeline. Their dedicated page is full of helpful information and this includes minimum deposits and how much you can withdraw from your account. There are no fees charged by MelBet, whether it be for deposits or withdrawals, check with the company you deal with to see what their policy is. Financial transactions are so important, so make sure you read this page.
MelBet Desktop Site
When registering an account with MelBet, you can't fail to be impressed with what you find. There's lots going on at MelBet but the site is in no way cluttered. Every piece of information is presented in a clear way and navigating your way around the site is no problem at all.
The top of the page has links to their promotions, sports, live betting, eSports and their casino. There are also links to their social media pages and the latest big wins that their customers have been having. Hopefully you will see your name flashing up on there at some point in the future.
Down the left-hand side of the sportsbook is a list of all the sports that they cover, and it's a rather impressive one. You can also see events that are about to start or will do in the next few hours. Betting on live sport is something you will love doing at MelBet. The centre of the page has a list of all the matches that are available for you to be placing bets on right at that moment. Just click on the event you are interested in and a dedicated page will appear with all the odds for the many markets you can bet on.
On the right-hand side of the page is the all-important bet slip. There is also a 'My Bets' link so you can see exactly what bets you have. Below that are links to some of the excellent promotions that MelBet have. If you love placing accumulators, then the right-hand side of the page has their Accumulator of the Day and this includes a MelBet Bonus. There's also a Live Accumulator, so lots to bet on here.
At the bottom of the page, you will find lots of helpful information. This includes a link to their terms and conditions, information about how to use the site and a link to their bonuses page.
Register an account right now!
MelBet App
Once you have registered with MelBet, there'll be so much sporting action available for you to bet on, you won't want to miss any of what is going on. Being able to bet on the MelBet site when you are out and about is very important therefore. If you wish, you can just go to the bottom of the page and click on the mobile version of the site.
However, there is also a MelBet App that you can download. If you are on iOS  it is possible to go to the App Store and download their app. Those of you who have an Android device, then you can go to the mobile page on their site. Click on the Android tab, enter your telephone number and then you will receive a link to where you can download the app onto your phone.
MelBet Online Rules
Many of us don't like rules but the fact is they exist on sportsbooks, especially MelBet. It is important that you follow the rules that are on this site or it may cause you a few problems. Each sport on the site has some different kind of rule that you need to abide by. For example, the rules on players scoring or if a match goes into extra/over time. Do you know what happens to a bet you've placed if the event is cancelled or delayed for a few days. This section of the MelBet site tells you all you need to know.
The MelBet site has a page that is dedicated to the different rules and it's a very long list indeed. This covers everything from the Eurovision Song Contest to Beach Handball. Reading all this information in one go is going to be a bit of a job. However, when you decide to place a bet with the site it is a good idea to read up about the sport that you are betting on. This is particularly a good idea if it is a sport that you are not too familiar with.
MelBet Sportsbook: The Offer
The MelBet sportsbook has an excellent selection of betting opportunities. To find out for yourself, just click on one of the links on this page and then fill in their registration form. They have odds on events all day long and you can place either pre-match or in-play wagers.
The list of sports covered is an impressive one indeed and includes:
Basketball Baseball Cricket Formula 1 Ice Hockey Golf Handball Cycling Tennis Volleyball Football Track and Field Motorbikes Rugby American Football Ski Olympic Games Futsal Badminton
In addition to these sports, Melbet also allows you to bet on other sports such as Australian Rules Football, biathlon, boxing, chess, darts, field hockey, GAA Football, MMA, martial arts MotoGP, Motor Sports, netball, snooker.
Discover the Melbet bonus on your favourite sport!
Types of Bets at MelBet
Recent years have seen a massive increase in the different types of bets that can be placed at an online sportsbook. That's not suprising as the gambling industry is a highly competitive one and new ideas are needed to attract customers. The same theory applies to the welcome offer that is available.
Those of you who are new to betting will be glad to know that there is plenty of information on the MelBet site about how to place bets. If you are in that situation, read the information they have and that will be of great help to you. 
The easiest bet you can place is a single bet. For example, a win bet on Liverpool to beat Arsenal in the English Premier League. You need to access the betting page for this event, click on Liverpool and then the bet slip will appear. There is also information about how to use the bet slip on this helpful site. Then fill in your stake and confirm the bet.
That's the simplest bet to place but there are many more available. You can be a bit braver and place a win double. As well as betting on Liverpool to win their game, you can add a bet on Manchester United to beat Tottenham. Both selections need to win in order for you to get a return. You can just keep adding more games but remember the higher the potential winnings, the less chance of your bet being successful.
You can therefore place what are called system bets. For example, if you have a bet on Liverpool, Manchester United and Southampton to win, you can put them in a patent. This has seven bets (three singles, three doubles and a treble). With this kind of bet, you can get a return even if not all of your selections are winners.
Bets can be placed pre-match or in-play. There are also ante-post bet markets, where you can place wagers on events that take place in the future. For example, you can place a bet on Brazil to win the 2022 World Cup. The odds will be constantly changing and it may well be the ones that you take will be much better than when the tournament takes place. Imagine Brazil v Italy in the final and the Brazilians are odds on to win but your ante-post bet has odds of 6.0 (5/1).
MelBet Football Betting
After joining the MelBet site, it will become clear to you that football is one of the most popular sports to bet on. There's plenty of betting opportunities available, so if a football fan, joining MelBet is a great idea.
All the top leagues around the world receive a great deal of coverage. Whether it's a game being played in the Bundesliga or La Liga, there will be the chance to bet on the games at MelBet. It's not all about the top leagues though, there is global coverage at MelBet, so get ready to be placing bets on football all over the world. It could be China one minute, Paraguay the next and don't forget the latest games in Poland or Australia. Nor is it a case that just the first team games are covered. You can also place bets on reserve and youth games. 
Betting on football isn't just about who is going to win the match or whether it'll end in a draw. There are hundreds of markets available with everything from how many corners in the game, who will score either first, last or anytime and if there will be a penalty or a sending off in the game. Many of these bets can see you win without being required to predict the end result.
Make your football selections at MelBet
Live Betting
Can you imagine a time when you couldn't bet on a game while it is being played? That was the case for a very long time aside for special matches that were televised. Now we can be betting live on games all over the world. That's ideal if you want to be using the welcome offer that you can receive when registering with MelBet.
It's a great experience bettting on a game as it takes place. This also gives you an opportunity to get some better odds. For example, say you want to bet on Chelsea beating West Ham at odds of 1.6 (6/10). Those are the odds available before the game but you decide to bet in-play. If the game is goalless for say the first quarter of an hour, the odds on Chelsea may now be 1.7 (7/10). Chelsea are doing well though, so you still think they are going to win the match, you can bet on the game live at the better odds.
The odds will continue to fluctuate depending on what is happening on the pitch. If Chelsea suddenly go 1-0 up, their odds will shorten to say, 1.2 (1/5). If they go 1-0 down, then their odds would lengthen to something like 2.1 (11/10).
With in-play betting, you can place more bets on your selection if they are doing well. If they aren't doing so well, you can try and dig yourself out of trouble, even if it means placing bets on the opposition. 
MelBet also has the Cash Out option. This allows you to end your bet before the event is over. Say, Chelsea went 1-0 up and you have a win bet on them. If that was against the run of play, you might feel that Chelsea won't go on to win the match. In that case, you can cash out your bet. You won't receive the full winnings but a good percentage will be on offer. Then, if Chelsea don't win the match, you'll have a return for a bet that would otherwise have been a losing one.
Check out the live betting at MelBet
What's Good about MelBet
There are plenty of reasons to join MelBet. If it is a good welcome offer, then that's just what is available at MelBet. Once that has been received, there is a great choice of betting opportunities to use your bonus on. A massive number of sports are available to bet on at this site. Whatever the time of day or night, you will have a choice of betting opportunities.
The site has a lot of payment methods and is safe and secure with several licenses held around the world. Lots of help is on offer and the site is easy to navigate your way around. Aside from the welcome offer, there are plenty of other promotions as we will shortly explain. You can see therefore that signing-up with MelBet is a great idea. To learn more about latest promotion available, don't hesitate to check out our Melbet promotion page.
MelBet Promotions
As mentioned, there is an excellent welcome offer available at MelBet. In addition to this though, there are many other promotions that enhance your experience of being a MelBet site member.
Bonus for 100 Bets
Once you have become a member of the MelBet sportsbook, you can receive a bonus if making 100 bets in 30 days. Now that's only just over three a day, so it shouldn't be too hard a task. Once 100 bets have been placed, you receive a bonus that is the equivalent of the average stake of those bets you've placed. 
There are of course terms and conditions attached to this promotion. The main ones are that this applies to pre-match bets (single and accumulator) and accumulators placed in live bets. The odds must be at least 1.3 (3/10) or higher. A full list of terms and conditions is available on their bonuses page.
Champions Bet
If you like betting on the Champions League, MelBet have a special promotion that can see you receiving a $10 free bet. You need to place a single bet on their Champions League page that has odds of at least 1.7 (7/10). You will then receive a promo code and if your selection is a loser, you can get then get the $10 free bet.
100% Refund on Accumulators
If you like placing accumulators, then this offer is for you. To qualify, you need to place an accumulator that has a minimum of seven selections. The bets must have odds of at least 1.7 (7/10). If that frustrating moment when just one selection lets you down, then your stake will be refunded. Full details on the bonuses page on the MelBet site.
Check out the Melbet promotions
MelBet Customer Service
You will have already come to the conclusion that there is a lot happening on the MelBet site. With this being the case, it is highly likely that you will have some questions about how parts of the site work. It may be a technical issue, how a bonus works, the rules for a particular site or a financial matter. The good news is that the MelBet site offers a great deal of help to their customers.
Their terms and conditions page is extremely helpful. This goes through all the rules of each sport that the MelBet site covers. They also have a dedicated page packed with information about payment methods. If you are new to the world of betting, there is a page that looks at how to place a bet on the site.
If reading those pages doesn't help you, then you can access their live chat which is available 24/7. You can also call them on +44 203 8077 601. It is possible also to email them at support@melbet.org or info-en@melbet.org
Registering with MelBet
There's so much to do at MelBet but being a site member is required. Joining the site is not a difficult task to perform. There is more than one way of doing this though with one-click, telephone, email, and social network accounts all methods.  You do need to use the promo code STYVIP1 to be able to claim the welcome offer. The site is not currently available in the UK. That may change and if it does, we'll let you know. Follow these steps to register:
Go to the MelBet site
Fill in the registration form
Make your first deposit
Verify your account.
There's so much available at MelBet but to take advantage of them, you do need to sign-up with them. Doing so is not a difficult process and there is more than one way in which it can be achieved.
MelBet Sign-Up: How to Open an account
Joining this site is highly advisable. There's lots on offer and the registration process isn't difficult, regardless of which method is chosen. If you follow the steps below, then it will become a smooth process:
1. Go to the MelBet.com site
Click on a link on this page to be taken to the MelBet site. Opening the registration box is your next task and clicking the red box at the top of the page achieves this.
2. Supplying your personal details
This is an important task so make sure it is performed correctly. Supplying inaccurate details will only cause you a few problems in the future. Therefore, give the right name, email address, bank details and telephone number regardless of which registration method is employed. You also need to choose a payment method and give your username and password. Another very important duty is to use the promo code STYVIP1 so you can claim their welcome offer.
3. Make your first deposit
The important tasks keep on coming. When you make your first deposit, just how much you put into your account will determine how high your bonus will be. The deposit is 100 per cent matched up to a maximum $130 (100 euros). Any amounts higher than this won't see a higher bonus received. It's not difficult to make deposits on this site. If you do have any problems, the support available is impressive.
4. Verify your account
This is important to confirm that you both own the payment method used and are legally able to gamble. The site will need documentation to be sent to them. If you register via social media, logging into your account is accepted. Full details are on the site.
MelBet:  What are the alternatives to betting on sport?
There's so much sport to bet on at MelBet but the site offers a lot more besides. You can join their casino and be highly impressed with the number of games that are available to play. Whether it's roulette, baccarat, blackjack or slot games that you enjoy, then becoming a MelBet Casino member is a great idea. When you do register with their casino, you can receive a welcome offer and there are other promotions available too. 
Frequently asked que

stions about Melbet REGISTER!

Review on Melbet checked the October 1, 2022 by SportyTrader with an overall score of 8.0 out of 10.