2022 World Cup : Wha

t bets to make for Qatar?

by Steve Ashfield | by Kevin Richard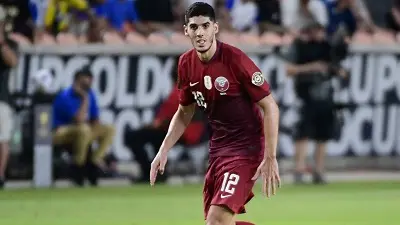 How will the World Cup hosts get on this winter? Qatar are in their first ever World Cup finals and the pressure will be on them to do well. Can they even get out of their group though?
World Cup 2022: What bets to make for Qatar
Qatar are playing in their first ever World Cup finals. It's questionable whether they would have qualified if not being the host nation. They are ranked 48th in the world and it will be a struggle for them to avoid being eliminated in the group stages. The last country to do that was South Africa but Qatar do face an uphill task and perhaps finishing third in Group A is the best they can expect.
Qatar Will Do Well to Reach the Last 16

Qatar first played in the World Cup in 1978, 44 years on they make their debut in the finals. They have never made it through the qualifyings, though in 2018 they did get through to the third round in the AFC qualifiers. Now as the host nation they automatically book their place in the finals and play in Group A alongside Ecuador, Senegal and the Netherlands.
The pressure will be on them to do well but there is no chance they are going to become world champions. Getting out of their group would be a dream for them and that could see them facing England in the last 16. 
Qatar have a very experienced squad with their captain Hassan Al-Haydos being capped over 160 times. Before a series of friendlies in August, ten of their squad have over 70 caps for their country.  However, one problem is that their players all play in Qatar, mainly for Al-Sadd and Al-Duhail. It would have been helpful for them if they had some players who ply their trade in other countries and get more experience that way.
They have had some international success and won the Asian Cup in 2019. They finished third in the FIFA Arab Cup last year and were also semi-finalists in the CONCACAF Gold Cup in 2021.
Recent matches have seen them playing a mixture of club sides as well as international teams.  There have been a lot of draws recently and a loss to Linfield from Northern Ireland, not an inspiring result. They have had a win over Bulgaria and drew with Slovenia. Even so, they are likely to struggle in this group even with home advantage.
World Cup 2022 - Qatar's Fixture List

Qatar are in Group A and know they could have been given a much tougher draw than they have. Being put into Pot 1 was helpful of course as without somehow being hosts, they would have gone straight into Pot 4 if actually qualifying. They play their games in Al Khor and Doha and of course will have huge home support cheering them on. 
It won't be easy though up against the Netherlands who are ranked 10th in the world, African champions Senegal (ranked 20th) and Ecuador (46th in the world), They play the very first match of the 2022 World Cup when facing Ecuador on November 20th. That is their best chance of winning a match in this group and they really need to get off to a good start if wanting to qualify for the last 16.
Qatar's full schedule for the 2022 World Cup is as follows: 
Sunday 20/11/2022  vs Ecuador (Al Khorl)
Friday 25/11/2022:  vs Senegal (Doha)
Tuesday 29/11/2022 vs Netherlands (Al Khor)
Make your 2022 World Cup bets at Bwin
How Best to Bet on Qatar in the 2022 World Cup

The first match of the 2022 World Cup finals sees Qatar take on Ecuador. Do not  bet on them being involved in the final match of the tournament. Qatar are 351.00 at bet365 to win the World Cup. That's understandable as they are a team who would most likely be sat at home watching the finals if not hosting them. Just as with South Africa, their job is to host the World Cup finals they wanted so much and get some international experience. 
You can get odds of 19.0 at William Hill on them winning Group A. That again is just about right because it will take some almighty efforts to get points against the Netherlands and Senegal. They are 5.5 at bet365 to qualify for the last 16. Both the Netherlands and Senegal are odds on to qualify from this group. It's a shame for Qatar that this tournament doesn't give a place in the knockout stages to some of the best third-placed teams.
Finishing third in this group would be a major achievement for Qatar. They kick the competition off with a game against Ecuador and that is their best chance of success. Perhaps the South Americans will still be getting used to the conditions in Qatar and ridiculously playing a World Cup in the final months of the year.
Before a couple of friendlies in September, Ecuador have only won two of their last eight games. They are only a couple of places above Qatar in the world rankings so with home advantage, they have a chance of earning a surprise win in their opening game.. VBET are offering odds of 3.5 on Qatar beating Ecuador. A draw at odds of 3.3 at bet365 may well provide a return. Qatar will give their all to qualify and players such as Abdel Karim Hassan, Almarez Ali and Akram Afif will be players to look out for. Ultimately though they will fail to reach the last 16.
More about the 2022 FIFA World Cup :