PSL Predictions & Be

tting tips
Betting tips 1X2
29 Sep 2023 - 13:30
Premiership

Moroka Swallows

AmaZulu FC
30 Sep 2023 - 09:00
Premiership

Cape Town City

Ajax Cape Town
30 Sep 2023 - 11:30
Premiership
Polokwane City
Royal AM FC
01 Oct 2023 - 09:30
Premiership

TS Galaxy FC

Richards Bay
03 Oct 2023 - 11:00
Premiership
Royal AM FC

Mamelodi Sundowns
03 Oct 2023 - 13:30
Premiership

Kaizer Chiefs

Cape Town City
South African Premier League 20223/24, Tips and Predictions for each upcoming matchday. Full information for your sports bets.
2023/24 PSL Presentation and Predictions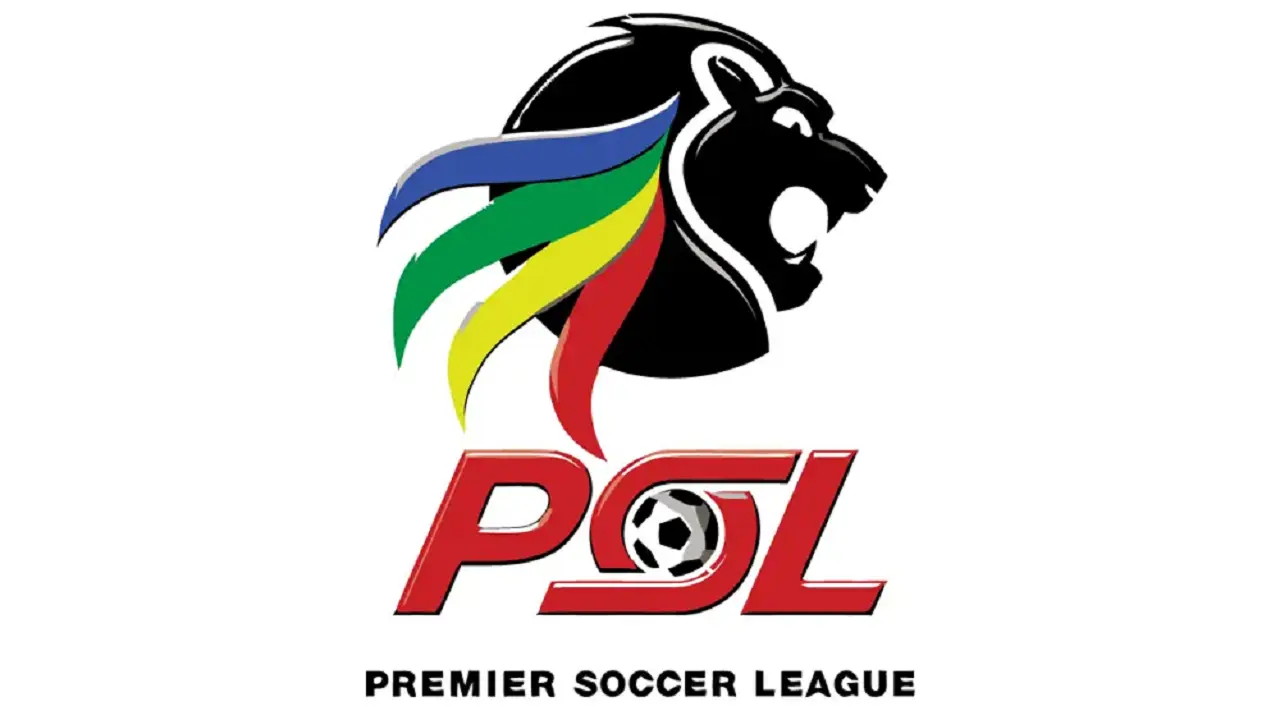 In the vibrant tapestry of South African sports, few threads weave a more compelling narrative than the Premier Soccer League (PSL). Founded in 1996 following the unification of the National Soccer League and the National Premier Soccer League, the PSL has emerged as a dynamic and fiercely competitive platform that showcases the nation's football ability. As the heart and soul of football in South Africa, the PSL stands as a testament to the unyielding passion, skill, and unity that the beautiful game can evoke. With a rich history that mirrors the diverse tapestry of South Africa itself, the PSL encapsulates the essence of competitive spirit, community engagement, and the pursuit of excellence.
Make your selections of bets
2023-24 PSL title prediction: Who Will Win the 2023-24 PSL?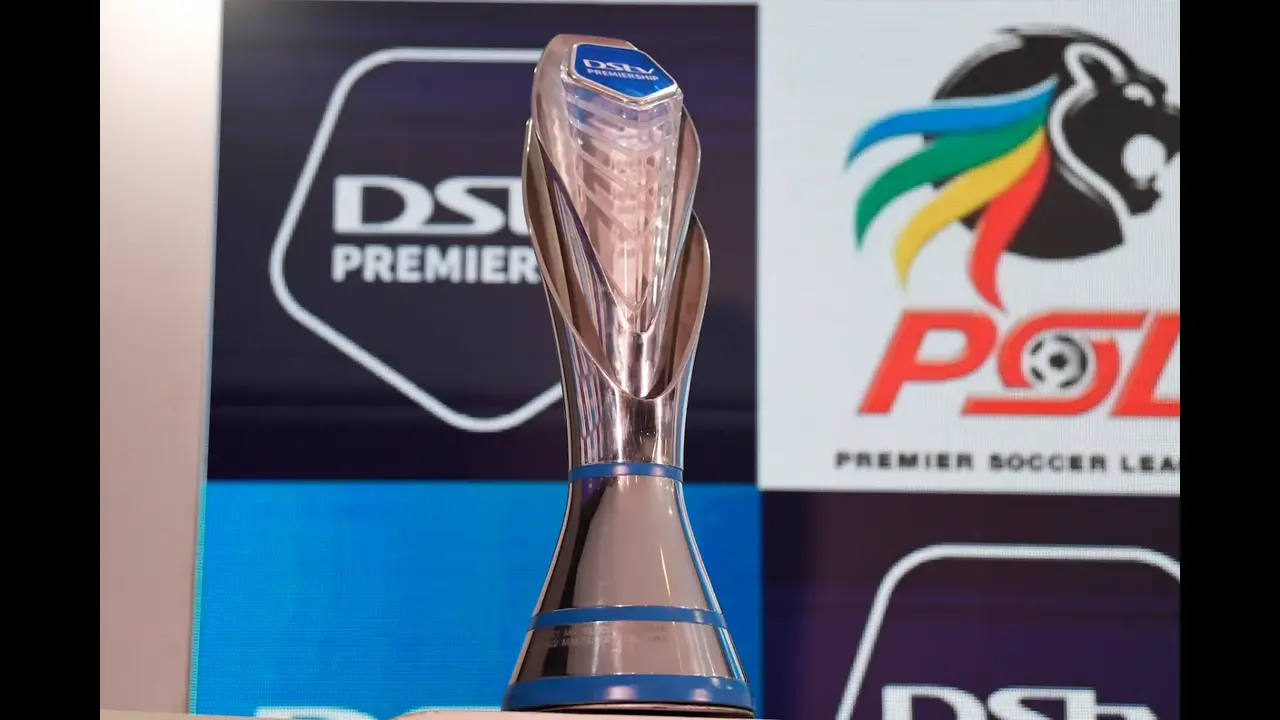 With the much-anticipated 2023-24 PSL season now underway, the burning question for fans and punters alike is: Who will win the coveted title of PSL Champions?
The defending champions and perennial winners, Mamelodi Sundowns, have clinched the PSL title an unparalleled 13 times, share the accolade for 3 National Soccer League Championships, and boast a cumulative tally of 16 league championships. At present, it stands as the preeminent football club in the South African PSL era in terms of success.
Nicknamed "The Brazilians" due to their club colours and attractive style of football, Sundowns were head and shoulders above the rest in the 2022-23 season, clinching the title by a 16-point margin over Orlando Pirates. The side from Pretoria lost just twice in 30 matches last season and were the highest-performing side home and away. 
Sundowns were already the front-runners  to win the PSL again this season heading into the start of the campaign. Their strong start and subsequent early lead in the table has only increased their price, making them overwhelming favorites to when yet another league title. Their closest contenders, Orlando Pirates and SuperSport United, are currently some way off in second and third-place. 
2023-24 PSL prediction - Odds on the favourites for the title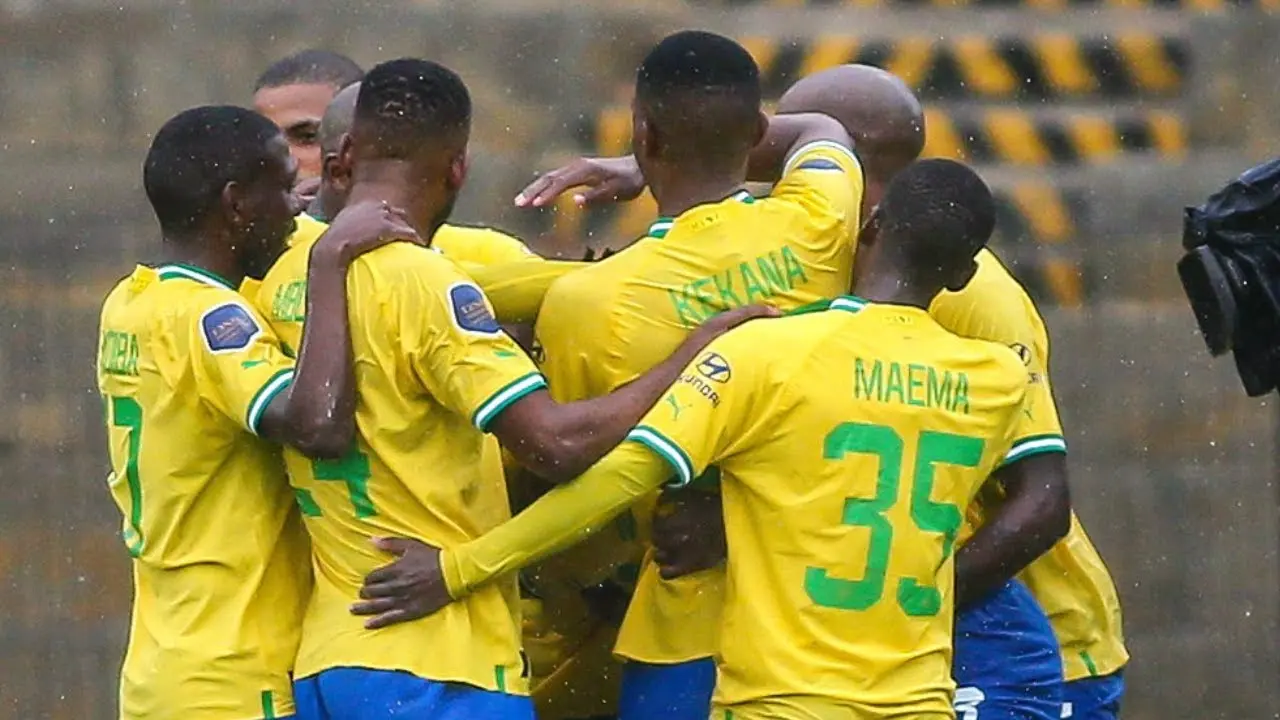 Here are the latest betting odds for who will win the 2023/24 PSL:
Mamelodi Sundowns - 1.12
Orlando Pirates - 13.00
Supersport United - 13.00
Kaizer Chiefs - 17.00
Golden Arrows - 26.00
Swallows FC - 81.00
Cape Town City - 81.00
Stellenbosch FC - 81.00
TS Galaxy - 101.00
Royal AM - 101.00
Sekhukhune United - 126.00
Amazulu - 151.00
Polokwane City - 151.00
Chippa United - 251.00
Cape Town Spurs - 501.00
Richards Bay - 501.00
Odds from Hollywoodbets.
Create an account and bet now!
What prediction for the top scorer in the 2023-24 PSL?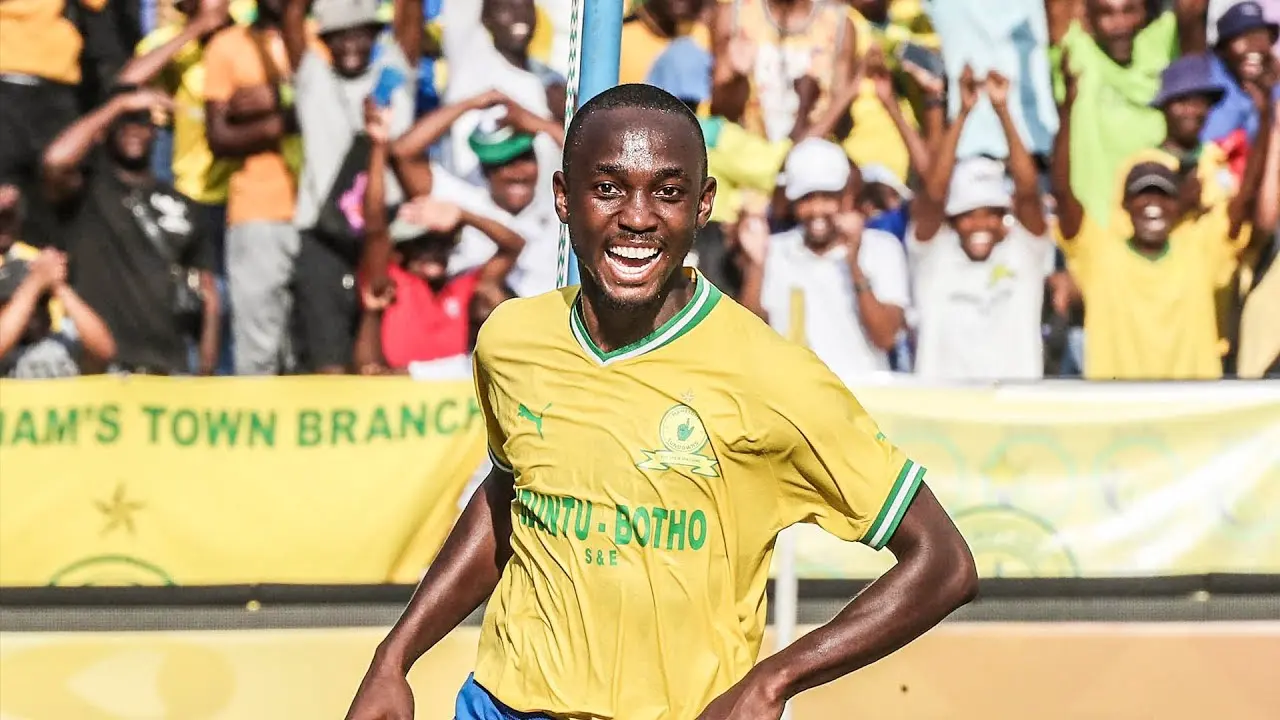 Last season we witnessed a fierce contest for the PSL Golden Boot, with Peter Shalulile, Khanyisa Mayo, Monnapule Saleng, Ranga Chivaviro, and Bradley Grobler all contending for the honour of becoming South Africa's leading goal-scorer. Two players ultimately finished ahead of the rest - Sundowns Peter Shalulile and Cape Town City's rising star Khanyisa Mayo. 
Shalulile has consistently vied for the accolade over recent seasons, securing an unprecedented three-time victory. Former Kaizer Chiefs striker Collins Mbesuma stands as the sole player to have earned more than one top-scorer award in the PSL. Mayo has now entered the ranks of distinguished top scorers who have clinched the award. The forward will undoubtedly aspire for it to be the inaugural win of many.
The Sundown's forward will be the front-runner to claim the PSL Golden Boot again in the 2023-24 season and has already notched his first goal of the campaign in the opening match of the season. 
Bet now on your favourite team!
Beginners Guide to how the PSL works
If you're new to the PSL and want to understand how it works, here's a simple guide to get you started:
1. Structure:
The PSL consists of 16 professional football clubs from across South Africa that compete in a league format starting on Friday, 4 August 2023. The league runs for a season, and each team will play a total of 30 matches facing every team in the league twice.
2. Points System:
In each match, a team earns three points for a win, one point for a draw, and no points for a loss. The accumulation of points over the course of the season determines the league standings.
3. Promotion and Relegation:
At the end of the season, the team with the highest number of points is crowned the champion of the PSL. The bottom teams in the league standings are relegated to a lower division, while the top teams from the lower division are promoted to the PSL for the next season.
4. Fixtures:
The PSL schedule is made up of a series of fixtures, which are the individual matches that teams play against each other. Each team plays a balanced number of home and away fixtures to ensure fairness.
5. Golden Boot Award:
The Golden Boot award is given to the player who scores the most goals during the PSL season. This accolade is highly coveted and adds an extra layer of excitement to the league.
6. Cup Competitions:
In addition to the PSL, South African football also features various cup competitions that teams participate in, such as the Nedbank Cup and the Telkom Knockout. These tournaments offer additional opportunities for clubs to showcase their skills and potentially win trophies.
7. Broadcast and Coverage:
PSL matches are broadcast on television and online platforms, allowing fans from around the world to watch the action unfold. You can keep up to date with all the latest odds, results, and scores on SportyTrader's livescore page.
Bet now on your favourite team!
How to make good predictions on PSL matches?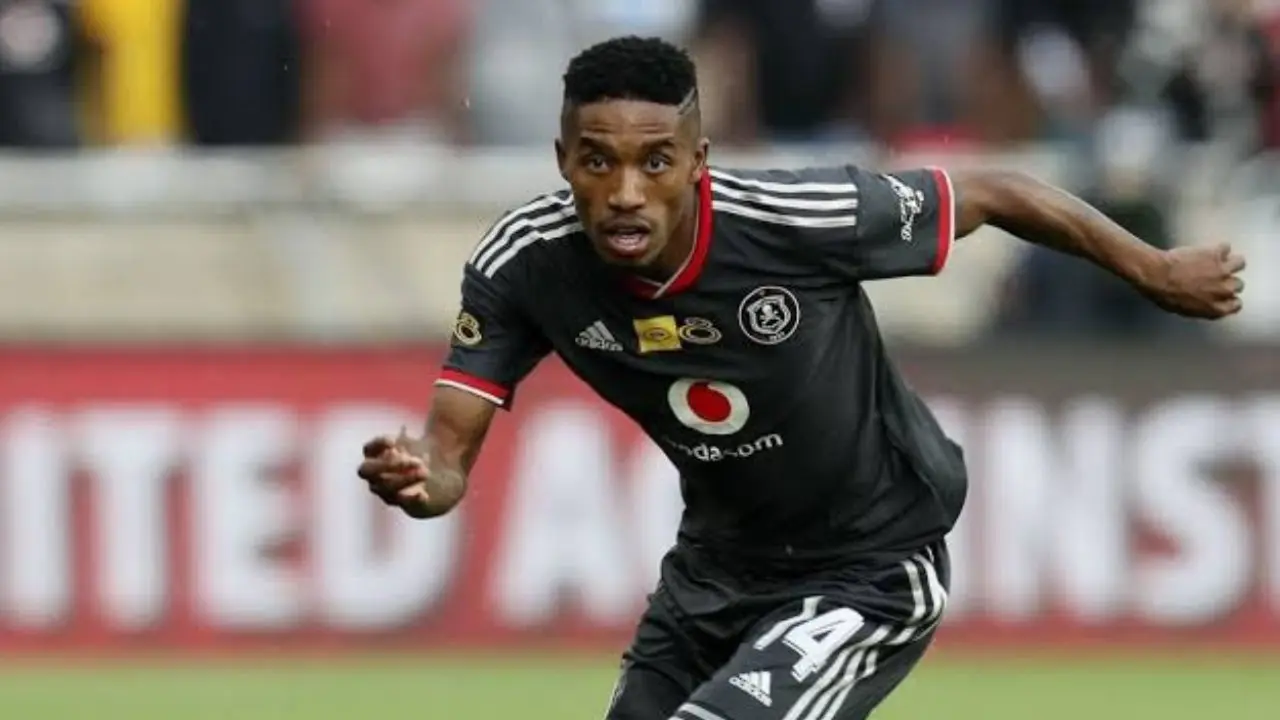 Making accurate predictions for the 2023-24 PSL matches requires a combination of research, analysis, and a keen understanding of the game (of course, a bit of luck helps too). Here are our suggestions to help you make informed predictions:
Gather Data
Study Team Form
Head-to-Head Records
Player Availability
Betting Odds and Market Trends
1. Gather Data:
To effectively predict outcomes in the 2023-24 PSL matches, the first step is to gather comprehensive data. This involves collecting relevant information about the participating teams, individual players, and their historical performance. You can obtain this data from various sources:
Websites: Online platforms like SportyTrader and others are dedicated to sports and provide detailed statistics, analysis, and insights on teams, players, and matches.
Sports News Outlets: Reputable sports news websites and publications offer regular updates on team news, injuries, and match previews.
Official PSL Sources: The official Premier Soccer League website and its associated social media accounts provide reliable information on fixtures, standings, and more.
2. Study Team Form:
Understanding the current form of teams is vital for making accurate predictions. This involves analyzing how teams have performed in recent matches:
Winning, Drawing, or Losing Streaks: Identify trends in a team's recent results. Are they consistently winning, drawing, or losing matches?
Goals Scored and Conceded: Look at the number of goals a team has scored and conceded in their recent games. This provides insights into their attacking and defensive capabilities.
3. Head-to-Head Records:
Examining the historical matchups between teams can reveal valuable insights into how they tend to perform against each other:
Performance Trends: Identify patterns in how teams perform against specific opponents. Some teams might have an edge due to certain playing styles or strategies.
Home and Away Matches: Observe how teams perform against each other when they are the home or away side. Consider teams that tend to perform exceptionally well when playing at home due to factors like fan support and familiarity with the stadium.
4. Player Availability:
Player availability plays a significant role in predicting match outcomes. Keep track of injuries, suspensions, and potential player returns:
Key Players: Pay attention to injuries or suspensions of key players who have a significant impact on their team's performance.
Team News: Regularly check team news updates to stay informed about the availability of players for upcoming matches.
5. Betting Odds and Market Trends:
While not foolproof, studying betting odds and market trends can provide insights into the collective opinion of experts and bettors:
Consensus Opinion: Betting odds reflect the perceived likelihood of different outcomes. Significant shifts in odds might indicate changing perceptions about a team's chances.
Market Trends: Observe trends in betting patterns, as these can offer insights into where experts and bettors are placing their money.
Interested in placing a bet? Take a look at the best odds on Premier Soccer League.
Bet now on the PSL!
What Not to Do For Your PSL Predictions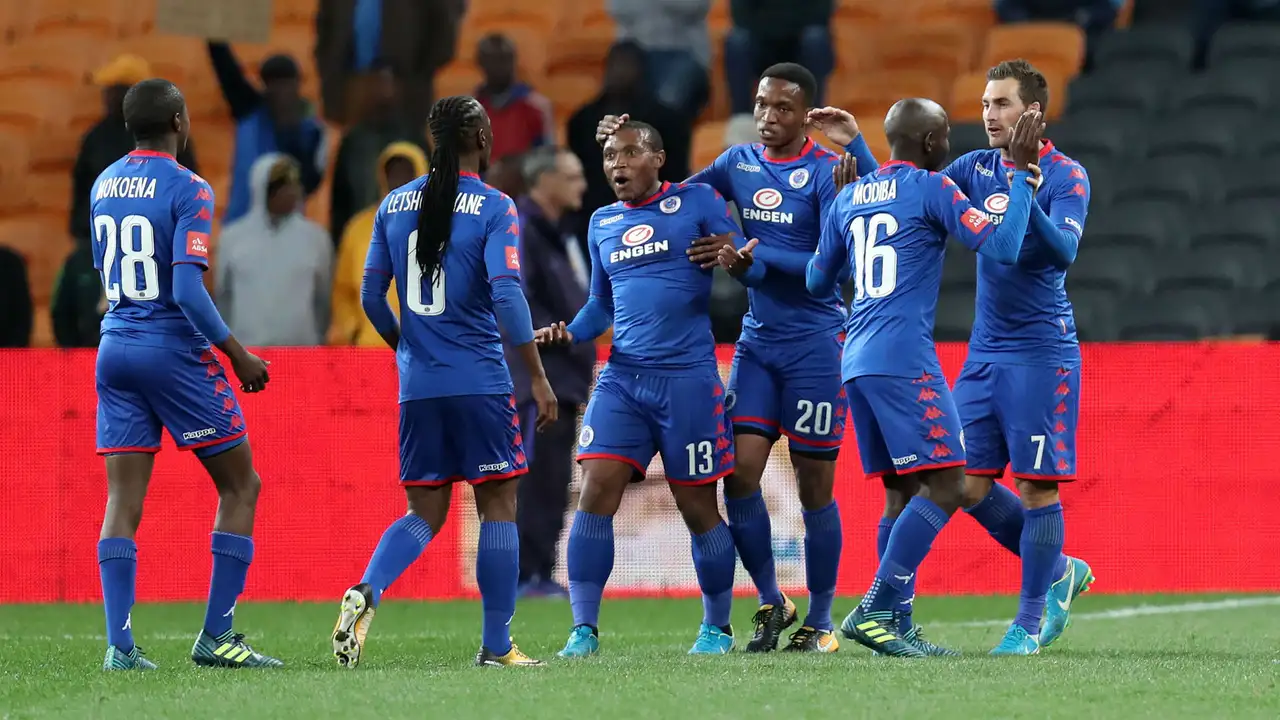 While making PSL predictions can be exciting, it's important to avoid common pitfalls that might lead to inaccurate or misguided forecasts. Here are some things you should avoid when making your PSL predictions:
1. Relying Solely on Past Success:
Avoid assuming that a team's historical success will automatically translate to current form. Teams can go through changes in players, management, and strategies that impact their performance.
2. Ignoring Current Form:
Don't disregard a team's recent performance. Failing to consider their current streaks, injuries, and tactical shifts can lead to predictions that don't reflect the present reality.
3. Overemphasizing Individual Players:
While star players can make a difference, football is a team sport. Overemphasizing the impact of a single player without considering the collective team dynamics can lead to skewed predictions.
4. Neglecting Underdog Potential:
Don't underestimate the potential of underdog teams. Upsets happen, and teams lower in the standings can surprise with strong performances against higher-ranked opponents.
5. Ignoring Home Advantage:
Home advantage can significantly impact match outcomes. Neglecting this factor and assuming equal performance regardless of the venue can lead to inaccurate predictions.
6. Falling for Betting Odds Trap:
Betting odds are one source of information, but relying solely on them can be misleading. Avoid blindly following odds without considering other factors that influence match outcomes.
7. Ignoring Tactical Changes:
Teams can adjust their tactics based on opponents and situations. Don't assume that a team will play the same way in every match; consider potential tactical variations.
8. Being Biased or Emotional:
Avoid letting personal biases or emotions cloud your judgment. Making predictions based on loyalty to a particular team can lead to biased and inaccurate forecasts.
Remember that even with thorough analysis, predicting sports outcomes is inherently uncertain. The joy of sports lies in its unpredictability, where unexpected results and moments of brilliance keep fans engaged. Use your research and analysis as a foundation, but always be prepared for surprises in the world of PSL football.
Make your selections of bets
2023-24 PSL prediction: statistics you need to know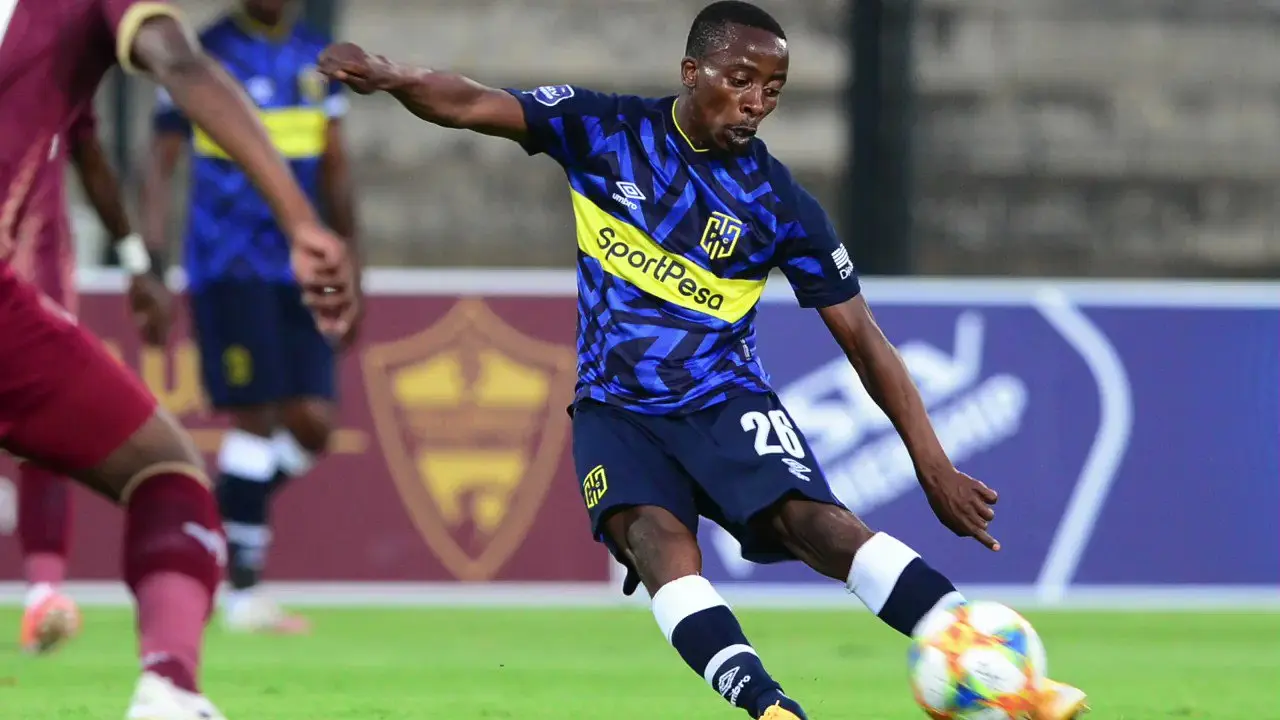 To help increase your chances of placing educated wagers, here are some key points and statistics from the 2022-23 PSL season:
Sundowns: Set a new PSL record of 15 consecutive wins.
SuperSport United: Only team to remain unbeaten at home (W10 D5), making them the eighth club in PSL history to achieve this.
Cape Town City: The only team not to receive a penalty throughout the season.
Sundowns, TS Galaxy, and AmaZulu: Teams that did not lose any match when they were ahead.
Richards Bay: Took only two points from the last 36 available, plummeting from second to 13th place.
Kaizer Chiefs: Finished a PSL season with a negative goal difference (-1) for only the second time.
Caleb Bimenyimana (Chiefs): Converted the most penalties (four) this season.
Sundowns: Clinched their sixth consecutive league title and 16th overall, both South African records.
Mfundo Thikazi (Royal AM): Scored all six goals away from home.
Ranga Chivaviro (Marumo Gallants): Scored eight goals off the bench, making him the greatest super sub.
Royal AM: Conceded the most away goals (29 in 15 games).
Sundowns goalkeeper Ronwen Williams: Set a new record for clean sheets in a 30-game PSL season (18).
Sundowns: Achieved +39 goal difference, a record for a 30-game PSL season.
Sundowns: Scored the most goals (52) in the season.
The Total number of goals scored in the season was 503, with 43% scored away from home.
Create an account and bet now!
In short: how to make the right PSL predictions?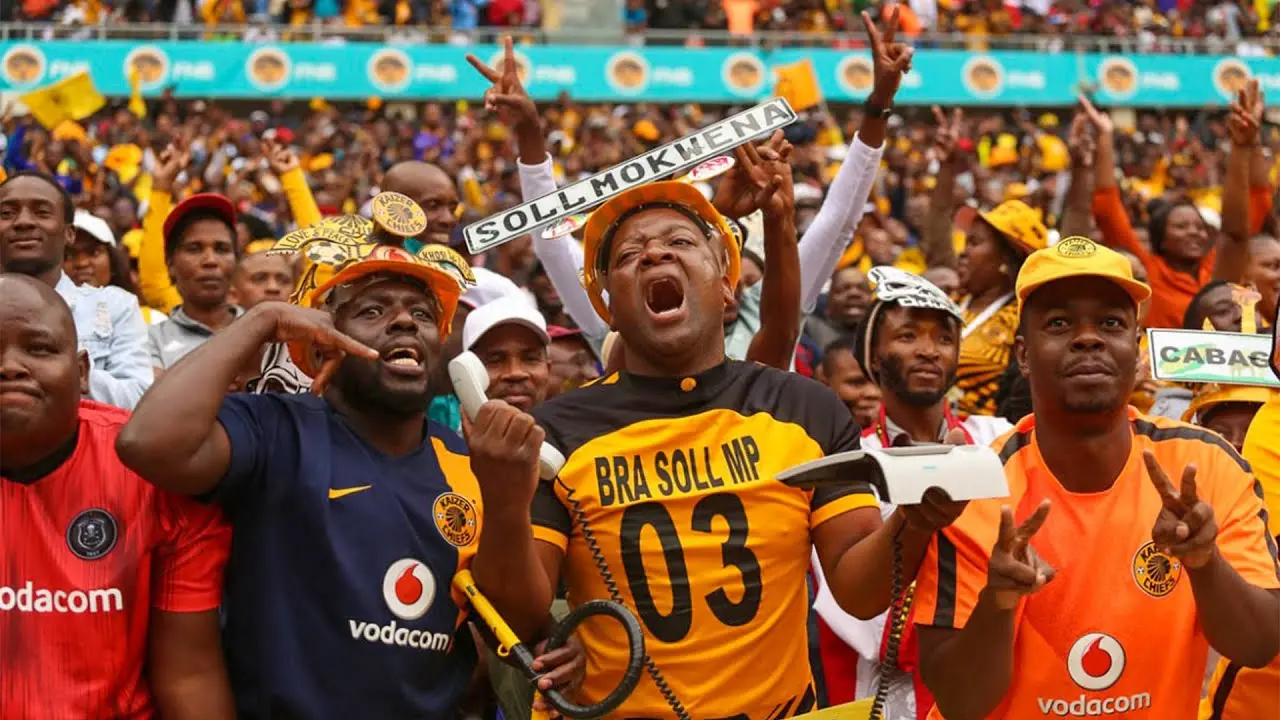 Predicting PSL (Premier Soccer League) matches involves a systematic approach that combines thorough research, careful analysis, and an understanding of football dynamics. By gathering data on teams, players, recent form, injuries, and historical performance, one can assess factors such as team motivation, home and away performances, tactical strategies, and player availability. Evaluating trends in past head-to-head matchups, considering betting odds and market trends, and acknowledging the element of unpredictability are all essential components. 
And last but certainly not least, you can always turn to SportyTrader's experts for in-depth analysis and prediction to give you an extra edge. 
Bet now on the PSL!
Our South African Premier Soccer League Predictions of the moment
There are no previews at the moment for this competition
Best odds to bet on PSL
29 Sep 2023 - 13:30
Moroka Swallows - AmaZulu FC
1

2.35
X

3.12
2

3.2
30 Sep 2023 - 09:00
Cape Town City - Ajax Cape Town
1

1.92
X

3.26
2

4.4
30 Sep 2023 - 11:30
Polokwane City - Royal AM FC
1

2.33
X

3.12
2

3.36
01 Oct 2023 - 09:30
TS Galaxy FC - Richards Bay
1

2.33
X

3.12
2

3.6
03 Oct 2023 - 11:00
Royal AM FC - Mamelodi Sundowns
1

6
X

3.85
2

1.53
03 Oct 2023 - 13:30
Kaizer Chiefs - Cape Town City
1

2
X

3.1
2

4
04 Oct 2023 - 11:00
Moroka Swallows - Chippa United FC
1

2.2
X

3
2

3.5
04 Oct 2023 - 13:30
Ajax Cape Town - Supersport United
1

4.8
X

3.15
2

1.83
04 Oct 2023 - 13:30
AmaZulu FC - Orlando Pirates
1

2.9
X

3.05
2

2.5
04 Oct 2023 - 13:30
Richards Bay - Polokwane City
1

2.6
X

2.95
2

2.9
04 Oct 2023 - 13:30
Stellenbosch FC - TS Galaxy FC
1

2.32
X

3.05
2

3.2
PSL : Frequently Ask

ed Questions

Mamelodi Sundowns is the most successful team in PSL history, having won 13 league titles. Other notable teams include Kaizer Chiefs (4), Orlando Pirates (4), and SuperSport United (3), each with their own rich histories and fan bases.

The Nedbank Cup is a prestigious knockout tournament in South African football. It runs concurrently with the PSL season and involves teams from various divisions. PSL teams compete alongside lower-division teams for a chance to win the cup, similar to England's FA Cup competition.

The PSL season usually starts around August and runs through to May of the following year, with breaks for international matches and other competitions.

Siyabonga Nomvethe holds the record for being the all-time top scorer in the Premier Soccer League (PSL) era in South Africa. He had scored a total of 123 goals during his career in the PSL.

African viewers can catch all the PSL action live on Supersport or on the DSTV app. Certain matches are also aired on ESPN, Fox Sports, and Sky Sports. If you can't watch the match, you can get up-to-the-minute updates live at SportyTrader.