Premier League Betting Tips
Commercial content | 18+ age limit | T&Cs apply
English Premier League 2020/21, Tips and Predictions for each upcoming matchday.Full information for your sports bets.
English Premier League

Can Liverpool continue their dominance of the English Premier League? They won the title at a canter last season and will do all they can to repeat that feat. The English Premier League is one of the best in the world and sees the top twenty teams in England battling it out to become champions. Each team faces the others in the league, twice with a home and away fixture, so that's a total of 38 matches for each team. The top four sides qualify for the Champions League, fifth goes into the Europa League.
There are two other Europa League places granted to English sides and they go to the winners of the FA Cup and EFL Cup. Often the sides winning those cup competitions have already qualified for Europe via their league position. This means the teams sixth and perhaps even seventh in the Premier League can find themsefves playing Europa League football. Last season saw Liverpool, Manchester City, Manchester United and Chelsea qualify for the Champions League. Leicester City, Tottenham and FA Cup winners Arsenal will be in the Europa League. 
It's not such good news for the teams that finish in the bottom three. They find themselves relegated to the Championship, the second-tier of English football. Last season saw Norwich City, Watford and Bournemouth relegated. They have been replaced by Leeds United, West Bromwich Albion and Fulham who all won promotion from the Championship. Unlike in some European leagues, there is no relegation play-off.
The Premier League is a fan-favorite, and provides entertainment to football fans around the globe year after year. Players such as Kevin de Bruyne, Harry Kane and Virgil van Dijk, as well as world class coaches Pep Guardiola and Jurgen Klopp all ply their trade in the Premier League. 
Get all your Premier League odds at Bet365
Premier League Statistical Analysis

There are plenty of goals scored in the English Premier League. Last season saw an average of 2.72 goals scored in each of the 380 games that make up a Premier League season. That was a slight fall from the 2.82 in the 2018/19 season but still a very impressive total. With strikers such as Aubameyang, Salah, Kane, Rashford and Aguero, it's no surprise that so many goals are scored in this competition.
Manchester City are the team to watch if you want to see lots of goals. They scored 102 in 38 league games last season including 57 at home. We all love to bet on the over 2.5 goals in a game. The overall percentage of games in the Premier League that had over 2.5 goals scored  was 52% in the 2019/20 season. However, 76% of City's games saw that stat come up. Better odds are available for over 3.5 goals in a match and just over half of City's matches saw that stat be a winner. Even a quarter of their games has over 4.5 goals scored. Just over 1000 goals were scored in the Premier League last season. It's likely that figure will again be reached as teams go all-out to win the title. 
Bet on the Premier League with Bet365
The Both teams to score market is also a very popular bet. 51% of Premier League games played last season saw both teams get on the scoresheet. Tottenham Hotspur matches saw that stat come up in 66% of their games played. Southampton also got over the 60% mark for both teams to score as did Arsenal, so that's something to bear in mind for the 2020/21 season. Not every game is full of goals though which brings us to Crystal Palace and Sheffield United.
Only 37% of Palace games saw both teams score and it was 39% for United. They both recorded a 29% score when it came to over 2.5 goals scored.  Just 11% of Sheffield United games had over 3.5 goals scored in their league games but it still earned them a top ten finish. Crystal Palace fans will hope to see a few more goals scored at Selhurst Park. They only scored 15 home league goals last season with just three out of 19 having over 2.5 goals scored.
We've already mentioned the both teams to score stat. What was the most common score in the 2019/20 Premier League?  It was 1-1 and that came up in 13% of games played. It just beat a 2-1 home win (10%) and a 1-0 home victory (9%). The most common half-time score was 0-0 (27%), clear of 1-0 to the home side with 21%.
Home wins accounted for 45% of results in the Premier League last season, 24% ended in draws and the other 31% were away victories.  
 Check out the  Bet365 Premier League odds
Latest Premier League Odds
The bookmakers don't believe that Liverpool are going to retain their title this season. They have Manchester City as the odds on favourites to win the Premier League for the third time in four seasons. What would the odds have been if they had signed Lionel Messi?  Pablo Moreno, Ferran Torres and Nathan Ake have already been signed by the former champions..Chelsea have already made some big summer signings with Timo Werner, Ben Chilwell and Kai Harvertz all joining the club. Manchester United have been relatively quiet in the transfer market so far but have signed Donny van de Beek. More will be needed if they are to be title challengers. Arsenal are the fifth favourites, despite finishing eighth last season. No real superstar signings yet but the additions of Willian and Cedric Soares will help. Keeping Aubameyang has been their best deal so far this summer.
Bet on the Premier League at William Hill
How to predict Premier League matches

Now that we are aware of the most interesting statistics of the first-tier English football league, let us provide you with a few simple rules and tips to follow for betting success. The first point that will be necessary to consider if the form of both teams, and of the key players on each side. Make sure you keep a close eye on the stats to see which teams are playing well. If they are getting lots of wins, look to see who they have been beating to get those successes. A string of wins over sides in the bottom half of the table might not help when playing Liverpool or Manchester City.
Look at which teams are playing well at home. Often sides aren't that high in the table but may well be getting good results on home soil. Arsenal and Tottenham are good examples of this. The Gunners earned 36 points at home but only 20 on their travels. Spurs also managed to get 20 points away from home, but had 39 at their new stadium.  Everton earned 13 more points at home than on the road.
The final piece of advice that we can give you at this point is to always compare the odds on the Premier League before placing your bets. Whether you want to bet on Chelsea, Liverpool, Arsenal or Manchester City, you will be able to pick and choose between the various bookmakers on the market. All you have to do with all of the best sites . Fancy your chances on Manchester United win against Tottenham? The chances are that one bookmaker will offer better odds than others. Also, look out for the promotions they have, it's a competitive industry and bookmakers will do their best to get your custom via special offers. Check out bookmakers sign up for your bets
Find excellent Premier League offers at Bet365
How to predict the Premier League table

The Premier League isn't all about who is going to lift the title. It has to be said that there are few teams who are capable of becoming champions. Liverpool and Manchester City have been clear of the rest of the teams for the past two seasons. Another Liverpool-City battle is likely in the 2020/21 season.
There are so many more bets that you can place on the Premier League. You can place wagers on which teams will finish in the top four. That again looks like being a close battle (bar the top two) and there are some good odds to be had on teams like Leicester and Tottenham finishing in the top four.
Then there's the relegation battle. No side wants to finish in the bottom three and end up playing in the Championship next season. Keep an eye on the league table and see which teams are struggling and may well finish in the bottom three. Will Leeds United be able to survive on their return to the Premier League. Fulham only lasted one season in the top flight in their last time in the top flight, will they be able to stay out of the relegation zone? You can also have match bets, whether teams will finish in the top ten and also regional bets - top team in the south etc. There's plenty to bet on in this exciting league.
Head over to  Bet365 for all the Premier League odds
Betting tips on the Premier League top Scorer

Always interesting to try your luck on, the top goalscorer market has become widely popular among fans of sports betting, especially on the Premier League. With so many quality players present in the EPL, this can be an exciting market for your predictions - and can offer some noteworthy potential gains.
The star-studded Premier League has attracted some prolific scorers in recent years. Jamie Vardy was the top scorer last season but only one clear of Pierre-Emerick Aubameyang, who scored 22 Premier League goals for the second season in a row. Pefhaps Danny Ings will have another good season for Southampton, he also finished just one goal behind Vardy and will be pushing for a regular England place. There are so many contenders to be top scorer with players such as Sterling, Aguero, Rashford, Salah, Mané, Kane, Greenwood and Werner all likely to score lots of goals this season.
Bet on the Premier League at Bet365
2020/21English Premier League: our free betting tips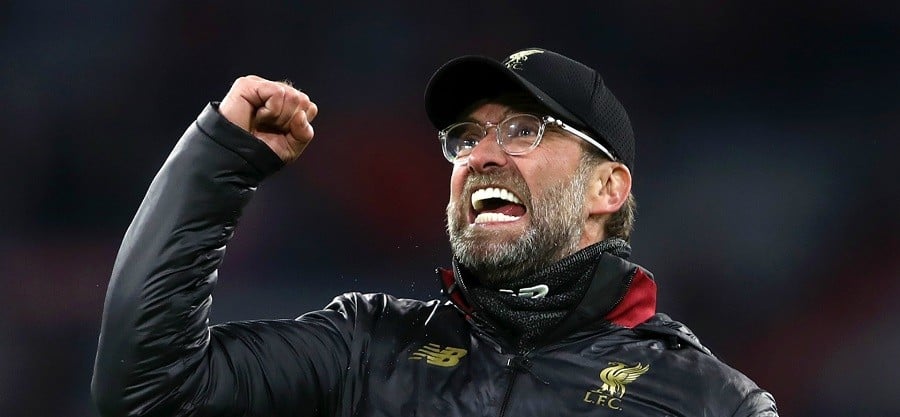 It took decades for Liverpool to win the Premier League and they will do everything they can to retain their title. That's a feat that only Manchester City have managed in the past decade. City have already made some good signings and Guardiola will do everything he can to reduce that poor figure of nine league losses last season. Yes, Liverpool are a very good team, especially at fortress Anfield but they aren't 18 points better than an in-form City.
Our team of betting experts will be guiding you all the way with their match previews. They study the form day and night and will do their level best to get you plenty of winnings. It promises to be another exciting season at both ends of the table. Hopefully, fans will be allowed back in the grounds soon and be able to cheer their favourites on to wins.
Back a Premier League team at Bet365
Our Premier League Predictions of the moment
Best odds to bet on Premier League