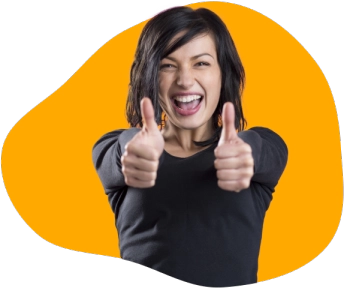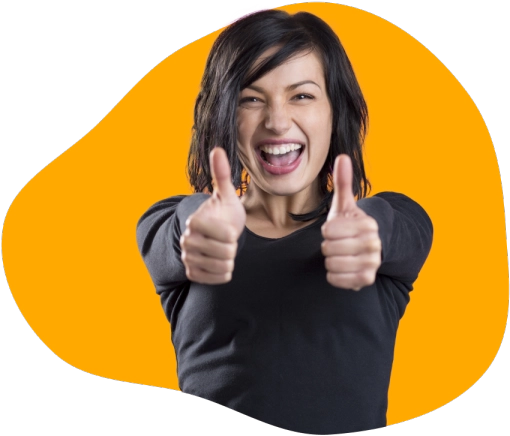 Offers you
Bonus up to :€100
New customers only | Commercial content | 18+ age limit | T&Cs apply
Limited offer!
Paripesa Bonus in Ma

y 2023

Best bonus : €100

Type of bonus : Deposit bonus

Minimum deposit : €1

Withdraw : See T & C's on the betting site
The PariPesa Sportsbook Sign-Up Offer
New customers registering an account and making their first deposit on the site are eligible to receive a 100% welcome offer up to €100 or currency equivalent when using the promo code: SKOPARI. This includes currencies such as the Swiss Franc (90 CHF bonus), the Nigerian Naira (100,000 NGN bonus) and the Indian Rupee (8,000 INR bonus). Note that currently, PariPesa is not available to those who live in the United Kingdom. Rest assured, should anything change on that front we'll be sure to update you as soon as possible.
The PariPesa sign up offer essentially works to double up your deposit amount as the funds are credited instantly to your account and are available right away. You will have to clear the rollover requirements in order to cash out the bonus amount. In this case, users are required to wager five times the bonus amount in accumulators with at least three events. A minimum of three legs in the bet must also have odds of at least 1.40 and the rollover for the bonus must be fully completed within 30 days of your initial deposit. 
How to get the PariPesa Welcome Offer
In this next section we'll walk you through how to go about claiming the PariPesa welcome bonus. Luckily, the process is relatively straightforward but it's important to follow the details closely as to not miss out on this lucrative sign up offer.
Navigate to the PariPesa main website
Fill in the registration form with the promo code SKOPARI
Make your first deposit and receive the welcome bonus
Clear the rollover requirements
The 100% sign up bonus is a healthy amount and is among the top-end of welcome bonuses out there. Some other bookmakers may offer a slightly smaller percentage or a lower total bonus amount so being able to double up on your initial deposit is an offer that's tough to turn down. Continue reading for a detailed breakdown of each step.
How to register with PariPesa?
Here we'll go into more detail as to what exactly you'll be tasked with doing in each step to ensure you are able to correctly register your account and receive the welcome bonus.
1. Navigate to the PariPesa main website
You can access the homepage at PariPesa by simply following one of the links found in this review. These are secure links that will take you directly to the PariPesa homepage where you will be able to locate the registration icon in the top right-hand side of the screen.
2. Fill in the registration form with the promo code
Next, simply choose which registration process best suits you between phone, email or one-click. Insert the required information for whichever you ultimately decide on. Remember to insert the promo code: SKOPARI at this stage where it says, "Enter Promo Code" to be eligible for the 100% bonus offer of up to €100.
3. Make your first deposit and receive the welcome bonus
Choose a deposit method that best suits you and go ahead with completing your first deposit on the bookmaker. Once your deposit has been processed, your 100% welcome bonus will be processed automatically and credited to your PariPesa account immediately. You'll have access to the bonus funds right away but will have to clear the rollover before you are able to cash out the fund.
4. Clear the rollover requirements
PariPesa requires its users to complete a rollover amount of five times the bonus within 30 days of the first deposit. Remember, only parlays with at least three legs are eligible to count towards the bonus conditions. There must also be minimum odds of at least 1.40 for three selections in the parlay as well. 
Register now!
PariPesa Bonus sign up terms and conditions
There are a few important points that you will want to keep in mind when claiming your 100% first deposit bonus of up to €100 when using the promo code: SKOPARI. In this section, we'll go in-depth into the bonus terms and conditions and provide as much detail as possible so you know exactly what to expect. For a full breakdown which includes our complete thoughts on everything that PariPesa has to offer, be sure to check out our PariPesa Review page.
First things first, the bonus on offer at PariPesa is only available for new users who are making their first deposit on the sportsbook. If you already have an account, there are still plenty of ongoing bonuses and promotions that you can take advantage of! Check out the promotions page on PariPesa or consult the other pages of this review for more information. As previously stated, the nature of this bonus is a 100% matched first-time deposit bonus. This means that whatever amount you deposit from €1 to €100 is the amount that will be credited to your account. In a way, this works to essentially double your bankroll right off the bat even before placing a single bet on the site! Also note that you will have to opt into receiving bonuses under your settings in the my account page. This should be done before making your first deposit.
You've probably come across the term "rollover" if you've been looking through this review. Rollover simply refers to the required wagering amount that is  stipulated by the bookmaker in order to eventually be able to cash out the bonus amount. In this case of this bonus, PariPesa requires a five times rollover amount of the bonus amount. For example, if you decide to take full advantage of the opportunity and deposit the full €100, then €500 in wagers will be required. Additionally, the rollover must be cleared by using only accumulator bets with at least three legs. You can certainly use more than three legs if you wish, but note that at least three of the legs must contain odds of no lower than 1.40. For a practical example, if you were to use a four-team accumulator, three of the legs must come in at 1.40 odds while the final leg can be odds of 1.20, 1.10 or even lower if you choose.
Finally, the last important point to note is that users must complete the 5x rollover requirements within 30 days of making your first deposit. This is certainly a reasonable amount of time and shouldn't prove too restricting for punters as a steady diet of accumulators should see you reach the rollover goal in no time. 
Register now!
Our tips on how to use your PariPesa bonus
If you're looking for some tips on how to best go about clearing the rollover amount then look no further. Our sports betting experts have carefully crafted some Dos and Don'ts that should be able to help you strategize and improve your overall chances of completing PariPesa's wagering requirements for their 100% welcome bonus. Remember, you can utilize either the PariPesa main bookmaker site, the well-optimized PariPesa mobile site, or the dedicated Android or iOS apps as ways to play. This should help as you can get your bets in even when you are on the go! 
Getting the PariPesa first deposit bonus step-by-step
PariPesa's welcome bonus is an enticing offer as it allows users to provide an immediate boost to their bankroll. Taking full advantage of welcome bonuses is often a very lucrative and smart strategy and is something that all bettors should be looking to do when they have the opportunity. In order to claim the PariPesa sports betting bonus, you'll need to insert the promo code: SKOPARI upon registration of your account and make a deposit of at least €1 up to a maximum of €100. You can check out our PariPesa Promo Code page to find out the full details on this code and how exactly it works.
What to do
While clearing a rollover may seem somewhat straightforward upon first glance, there is quite a lot of nuance that goes into ensuring that you maximize your chances to achieve the wagering goals. 
The first thing you will want to be sure to remember to do is to use the promo code: SKOPARI and double check that all of your information is correct upon registration.
Because of the nature of this specific welcome bonus requiring only accumulators, users must be careful in how they craft their bets in order to maximize their chances of success. Keep in mind that a three-team parlay, each with odds of 1.40, results in total odds of 2.74 for the parlay bet. This works out to an implied winning probability of 36.5%, meaning that we can expect roughly one in every three paylays with these parameters to result in a winner. 
Adding another leg of 1.40 odds to that previous bet, making it a four-team accumulator, pushes the odds up to 3.84 and thus an implied winning probability of only 26%. As you can imagine, this will continue with the more legs to add, resulting in the implied winning probability to get smaller and smaller. Therefore, it is in the users best interest to stick to three-leg accumulator bets whenever possible when placing your parlays that will count towards the rollover. These will have a higher chance of success and thus extend the life of your bankroll to increase your chances of making it to the end of rollover requirements.
Next up, be sure to do your research on the games and sports events when looking through your betting options. Having a solid understanding of the sport, team or players of the bet you're looking to make will provide a drastic increase in the chances of success. If you need help in this regard, we also strongly recommend that you check out our experts' betting tips and predictions, which are available for a number of different sports! 
What not to do
In a similar vein to what you should be looking to do, there are also a few pitfalls that you will want to avoid in order to increase your chances of success. First things first, don't forget to use the promo code: SKOPARI to be eligible to receive the bonus.
One of the most important things in this regard is that you do not want to wager too much on any given bet. In order to prevent this from happening, it's often a wise idea to dedicate a certain percentage of your bankroll to act as your fixed bet amount. This is usually between 2 - 5% and would represent the amount that you place for every one of your bets. Using this strategy will help you to extend the life of your bankroll and will ensure that you don't go broke if you hit a bad stretch of luck.
Additionally, be sure you don't chase losses. Sometimes, punters convince themselves that just because they lost a bet or two in a row that they are more likely to win their next one. Bettors may double or even triple their bet amount in these situations in an attempt to try to win back the losses they suffered in their previous losing wagers. It's important not to do this as a losing streak could result in the complete decimation of your bankroll if implementing this tactic. 
Finally, you will also want to avoid betting just for the sake of betting. Rollover requirements can sometimes cause new users to to place what are essentially "blind" bets, or bets that are done with very little to no research whatsoever. This is a recipe for disaster as you are essentially just flipping a coin.
Paripesa other bonus

es
Frequently asked que

stions about Paripesa

Yes, PariPesa offers a bonus of 100% of the first deposit for new accounts on the bookmaker, up to a maximum of €100 and with a minimum qualifying deposit of €1. Users can access this bonus by inserting the promotional bonus code: SKOPARI (use it if needed) when registering their account.

The user is required to complete a rollover of five times the bonus amount through parlays with at least three legs. At least three of the legs must also have odds of at least 1.40 to be eligible. The user is given 30 days to clear the wagering requirements.

Yes, there is a VIP Cashback program available at PariPesa for high-volume players. Users can achieve one of eight different VIP levels, each which provides a higher amount of cashback and exclusive sports betting bonus offers as well as VIP support. Check out the promo code store on the official website for more information.

Last review for the Paripesa bonus checked the May 29, 2023 by SportyTrader with an overall score of 8.0 out of 10