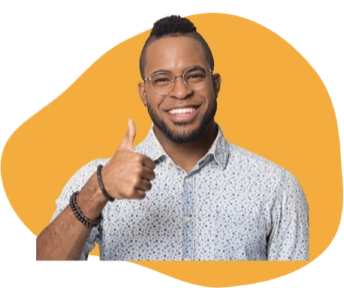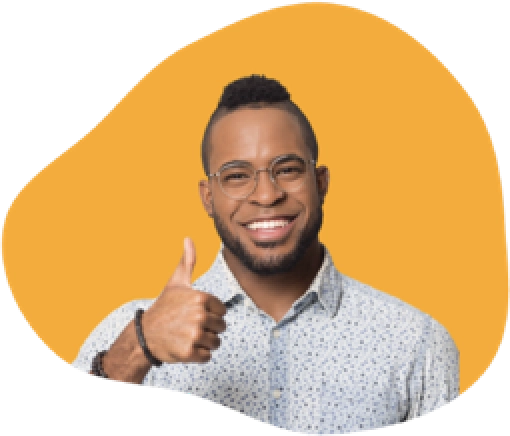 Offers you
Bonus up to :€100
New customers only | Commercial content | 18+ age limit | T&Cs apply
Limited offer!
Melbet Bonus in Dece

mber 2023

Best bonus : €100

Type of bonus : Deposit bonus

Minimum deposit : €1

Withdraw : No conditions
MelBet Sportsbook Sign-Up Offer
Melbet has an excellent bonus on offer when you join them today using our code STYVIP1. Read on for all the information you need to know.
The Melbet Sportsbook Sign-Up Offer
Join Melbet today to get your hands on the 100% first deposit bonus offer of up to €100 or your local monetary equivalent. Just use the promo code STYVIP1 when you head to the sign-up page on the site. Melbet is available across the globe with some exceptions of which the UK is one of them. If they expand into the UK market at any point in the future then we will make the necessary changes to this review and make sure that you have all the need-to-know info. 
You can find out more about the Melbet promo code on our dedicated page.
How to get the Melbet Welcome Offer?
Click on one of the links on this page to go straight to the Melbet site.
Fill in the registration form making sure to add the code STYVIP1 when prompted to do so.
Make your first deposit to receive the 100% bonus of up to €100 . Do not use cryptocurrency to do this as it will not trigger the bonus that is on offer.
Verify your account if you are asked to. This is done with two pieces of ID, the first with a photo on it such as a passport or a driver's licence and the other with proof of address such as a recent household utility bill which is no more than three months old.
Bet through the bonus amount five times within 30 days on accumulators which contain at least three selections priced at 1.4 (2/5) or bigger. Once you have done this, you will be able to withdraw any profit that you have made if you wish to do so.
How to register with Melbet?
Registering with Melbet is quick and easy. Follow the steps below to get your account open and ready to start taking advantage of all that this bookmaker has to offer. For more information on the company as a whole, you can check out our main Melbet review.
1) Open your Melbet account
There is only a short form to fill in to gain an account with Melbet. You can go straight to the page required by clicking on any of the links on the page. When you are prompted to on the form make sure that you use the code STYVIP1 so that you can get the Melbet welcome bonus that Melbet are providing to their new players.
2) Verify your account
This is a hugely important step as any account that is not verified will not be allowed to use Melbet. All accounts have to be verified so that the bookmaker knows who each and every one of its customers is. Some will be asked to send in some identifying documents. This will be one with a photo on it such as a driver's licence or a passport while the other will be to confirm the address you used when signing up is legitimate. This is normally done in the form of a household utility bill that is no more than three months old. 
3) Make your first deposit 
One of the best things about Melbet is that you only need to deposit €1 as the minimum with a wide range of payment methods to choose from. However, given the offer that is on the table is a 100% deposit bonus on your first deposit up to €100 , first-time players should look to deposit as close to that maximum amount as they can afford to take as much value out of the offer as they can.
Register an account right now!
Melbet Bonus sign-up terms and conditions
One of the good things for a new player of Melbet sports betting is that the terms and conditions on the offer are relatively few and are also straightforward. Most online betting sites try to keep it as simple as they can so as not to lose customers during the signing-up process.
The primary term is that the bonus amount needs to be played through five times before any winnings are allowed to be withdrawn. This has to be done on accumulator bets which contain at least three selections at 1.4 (2/5) or bigger. 
There are 30 days in which to accomplish this. That means that there is no need to rush into any bets but equally, do not be fooled into thinking that this is such a long time that you do not need to get going on it quickly. 
Our tips on how to use your Melbet bonus
The wagering requirements as mentioned in the section above are the thing that has to be kept in mind first and foremost when it comes to using the bonus from Melbet. The main aim is to work through these and still have plenty of funds left at the end of the process so that you are able to withdraw some profit back into your pocket.
Bet on sports that you already follow and like. That way you have a working knowledge of them and will find it easier to pick out selections that you believe are a value price and that you think will win.
Try not to overcomplicate things. While it is always tempting to put a string of football matches into an accumulator with what is going to be a big payout if they all win, being able to land that kind of bet is very difficult. 
The rules state that each of the accumulators playing through the wagering requirement has to contain at least three selections priced at 1.4 (2/5) or bigger. You can do them with only those selections and make them more likely to succeed by keeping the price down. This will help in an attempt to make some profit from the bonus as you move through it and hopefully have some left over at the end.
Getting the Melbet welcome offer step-by-step.
We have set out what you need to do above so that it is as simple as possible for you to join Melbet and gain the welcome bonus. Just follow the step-by-step instructions. 
What to do
Double-check the information that you put on the sign-up form as the wrong name or address will see your account fail the KYC checks.
Put in code STYVIP1 when you sign up to get the bonus that is on offer from Melbet.
Follow the wagering requirements carefully. Accumulators only, where at least three selections are 1.4 or above.
Keep track of your days as there are only 30 to fulfil the wagering requirements.
What not to do
Do not fill out the form with any inaccurate information. 
Only one account per household is allowed so make sure that you do not try and add a second one.
Do not forget to add the code STYVIP when you join
Do not place singles or doubles when you are trying to meet the wagering requirements 
Melbet other bonuses
The chance to gain a bonus is a big plus when it comes to joining Melbet. There is not just the Melbet first deposit bonus of up to €100 on offer at the sportsbook, there is also a sign-up offer that is available at the Melbet casino as well. 
The Melbet casino bonus 
For those who are in search of something other than the sportsbook then the casino sign-up bonus could be what you are looking for. This is a longer bonus as you are able to gain a bonus on each of your first five deposits up to €350.
This is broken down as a different percentage for each deposit but you can never receive more than a €350 bonus each time. They are broken down as a 50% bonus on your first deposit, a 75% deposit on your second bonus, a 100% bonus on your third, a 150% on your fourth and a 200% bonus on your fifth deposit. 
The minimum deposit to take advantage of the casino bonus is €10 but again, new customers are best off depositing what they can to take as much of the bonus funds on offer as they can without spending beyond their means. 
Frequently asked que

stions about Melbet

This is a question that can only really be answered by you when you have opened a new account with Melbet. The best advice that we can give you is to play through the wagering requirements on sports that you already have a decent knowledge of. Keep the odds on the accumulators relatively low so that there is a higher chance of you being able to select winning bets which will make it easier to play through the bonus given the extra funds at your disposal. Do not chase any losses that you make and always stay in control of your betting. There is a month with which to tick the wagering requirements box so there is no rush to make rash decisions. 

On the top toolbar of the Melbet site is a tab that will take you to the promotions page. There is a wealth of offers there that are available to customers new and old which you can look to enjoy. These include 3% money back on losing bets each week as long as those losing bets are priced at 1.5 or above. You can get a bonus just for having 100 bets with Melbet. This is on a monthly basis with the bonus being determined by your average stake across those 100 bets. They have free bets for winning streaks of bets as well as a birthday bonus of 20 free spins when the day comes around. It is an excellent spread of bonuses on offer at Melbet and one of the big reasons that you should look to join them. 

In the simplest terms, you are required to play through the bonus amount five times as the wagering requirements. This needs to be all on accumulators with at least three selections in, they have to be at a price of 1.4 or bigger. If you want to add more selections into your accumulators to up the price this is fine as long as there are at least three picks in there at the price of 1.4 or bigger. There are 30 days to play through your bonus five times which is a good amount of time for the wagering requirements that are needed here.

Once you have satisfied the wagering requirements set out above, the money is yours to do whatever you would like with it, whether that is to continue playing or withdraw it back to your bank account. You will not be able to withdraw any of the money until those requirements have been met so please make sure that you follow the instructions that we have laid out for you to play your way through before you attempt to make any withdrawal from Melbet. As with all sign-up bonuses, you cannot withdraw the money as soon as it is handed to you as tempting as that would be! That would be shortsighted on both sides of things that would leave no company to bet with very quickly. 

When you click into my account you are able to join the Loyalty program from there which will give you some added bonuses. The more you bet, the more you can get out of the loyalty program, though we will urge you to make sure that you always gamble responsibly and within your means. All of your bets can count towards the rewards so whether you back singles, accas, system bets a combination of those before the games and while they are in progress, it all adds up to your loyalty program rewards. This certainly makes it something that is well worth doing when you sign up for a new account with Melbet. 

Last review for the Melbet bonus checked the 1 December 2023 by SportyTrader with an overall score of 7.0 out of 10