La Liga Predictions

& Betting tips
Betting tips 1X2
10 Feb 2023 - 15:00
LaLiga
11 Feb 2023 - 10:15
LaLiga
11 Feb 2023 - 12:30
LaLiga
11 Feb 2023 - 15:00
LaLiga
12 Feb 2023 - 08:00
LaLiga
12 Feb 2023 - 10:15
LaLiga
Celta Vigo
Atletico Madrid
12 Feb 2023 - 12:30
LaLiga
12 Feb 2023 - 15:00
LaLiga
Find our free La Liga betting tips on the 2022/23 La Liga season. Throughout the season, we will be giving you expert previews of the top league in Spanish football. Here is all the information you need for your sports betting!
Presentation of La Liga - Football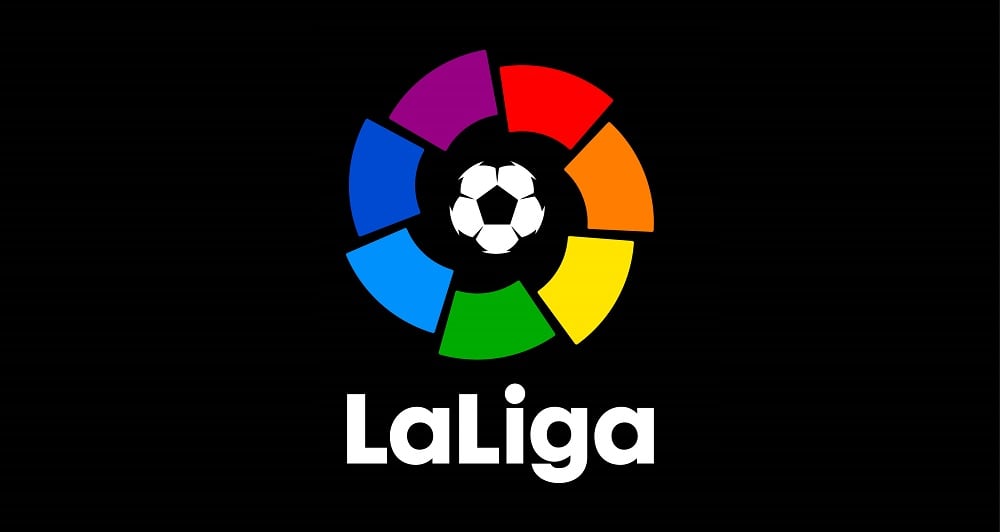 La Liga is the top division of football in Spain. It is made up of 20 professional teams, and each season it awards the title of Spanish champion and the qualifying places for the European competitions. The 20 teams play each other home and away so a total of 38 games are played. The club finishing top of the table and the sides in second, third and fourth all qualify directly for the Champions League. The fifth-placed team and the King's Cup (Copa del Rey) winner get their tickets to the Europa League, while the sixth-placed team qualifies for the Europa Conference League. Finally, the bottom three in the league are relegated to the country's second tier, Liga Smartbank. Betting on La Liga football means that you can be sure to enjoy the best clubs and stars in the game.
The Spanish football league brings together some of the best teams in the world, such as Real Madrid and Barcelona, who have 19 Champions League titles between them, as well as Atletico Madrid, Sevilla, Real Sociedad, Valencia, Villarreal, who won the Europa League two years ago, and Athletic Bilbao and Real Betis. La Liga also includes teams used to the top flight, such as Celta Vigo, Getafe and Espanyol. It's going to be an exciting 2022/23 season and one that will be great to bet on.
Bet on the Spanish La Liga now!
La Liga Statistical Analysis for 2022-23 Season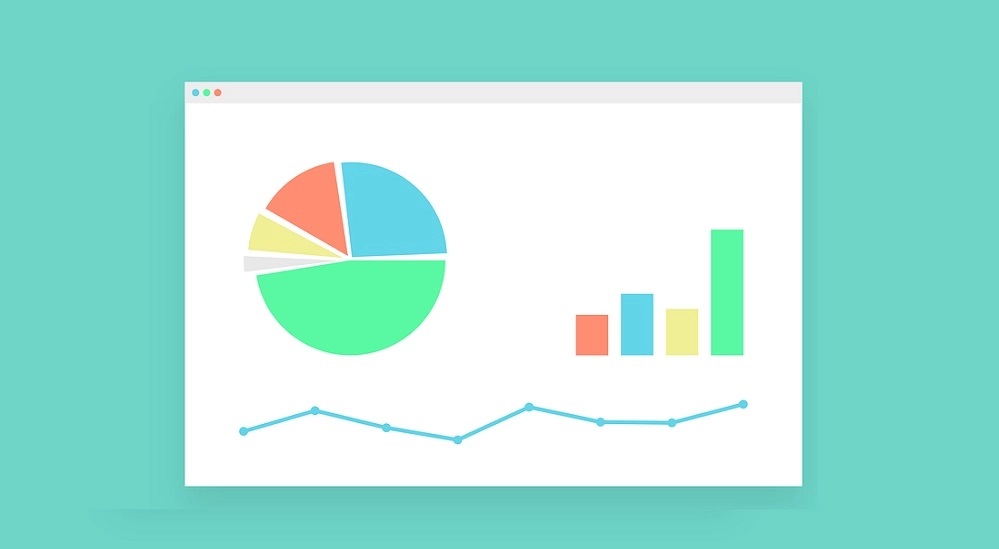 The 2022/23 La Liga season has seen an increase in the number of goals being scored. At the World Cup break in November, there had been 140 matches and they produced 356 goals at an average of 2.54 goals per game. That's up 0.04 on last season but you'd still expect a league like this to see more goals scored. Only seven of the 20 clubs have scored at least 20 goals this season. Barcelona and Real Madrid are the joint top scorers, both with 33 goals from their first 14 league games. Cadiz have the worst attack with just nine goals scored.
51% of the matches this season have had +2.5 goals in the match, and that's 7% higher than in the 2021/22 season. 11 out of 14 Real Madrid games have had over 2.5 goals scored in them. Mallorca are bottom of the over 2.5 goals list with the stat coming up in just three of their 14 league fixtures. All seven of Elche's away games have seen over 2.5 goals scored in them mainly due to them having conceded 31 goals on the road. Seven out of nine Villarreal away league matches have seen under 2.5 goals scored with six goals being scored and the same number conceded
The most frequent score has been 1-1 which has come up in 11% of games. At half-time, 30% of games have failed to see a goal scored in the first half. 88% of games have had under 2.5 goals scored in the first half. 45.8% of goals have been scored in the first half with 54.2% in the second half.
44% of games this season have been won by the home side. That's only 1% higher than recorded last season. 24% have ended level and 33% won by the way team which is 4% higher than last season. 51% of games have seen both teams score  which is up 2.5% on the 2021/22 season.
How to bet on La Liga matches?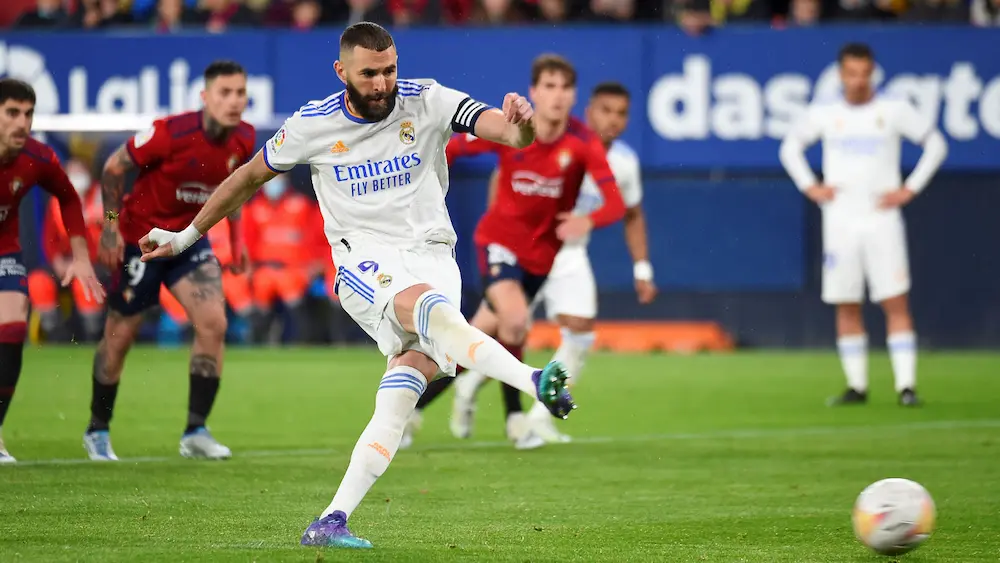 Now that you know the important figures before betting on La Liga, let's see now the parameters to take into account to succeed in your predictions on Spanish football. First of all, and this is in line with what we have just mentioned, you will have to analyse the form of the players of each team involved in the match you want to bet on. Thus, if you want to bet on the Real Madrid-Atlético Madrid clash but Antoine Griezmann and Oblak are uncertain, it will be better to avoid the N2 to try to win the Merengue. And vice versa if Karim Benzema and Luka Modric are missing on the other side.
Secondly, it will be necessary to understand the importance of the match. For example, a bet like "Both teams score" is less likely to be validated in a match between a club that is playing in Europe and the other one that has nothing left to win, than in a duel between two Spanish champions. It is logical. Before betting on the Spanish league, take a look at the official standings and note down the stakes for each team involved.
Finally, you should think about comparing the odds before making your La Liga prediction. Indeed, whether you want to place a bet on Barcelona, Real Madrid, Atletico Madrid or Sevilla, you will have the opportunity to play the competition between the different sports betting sites. To do so, it's easy, you just have to open an account with the best bookmakers on the market, and see which one offers the best odds on the bet of your choice. For example, do you want to bet on a draw between Sevilla and Villarreal?  Bet365 may be offering odds of 3.20 on this result. However, Betfair only has odds of 3.10. Placing your wager at bet365 will therefore bring better winnings. In the long run, the amount you can win can vary by several hundred euros, so always remember to compare the La Liga odds!
Check out the La Liga match odds at bet365!
How to bet on the La Liga ranking?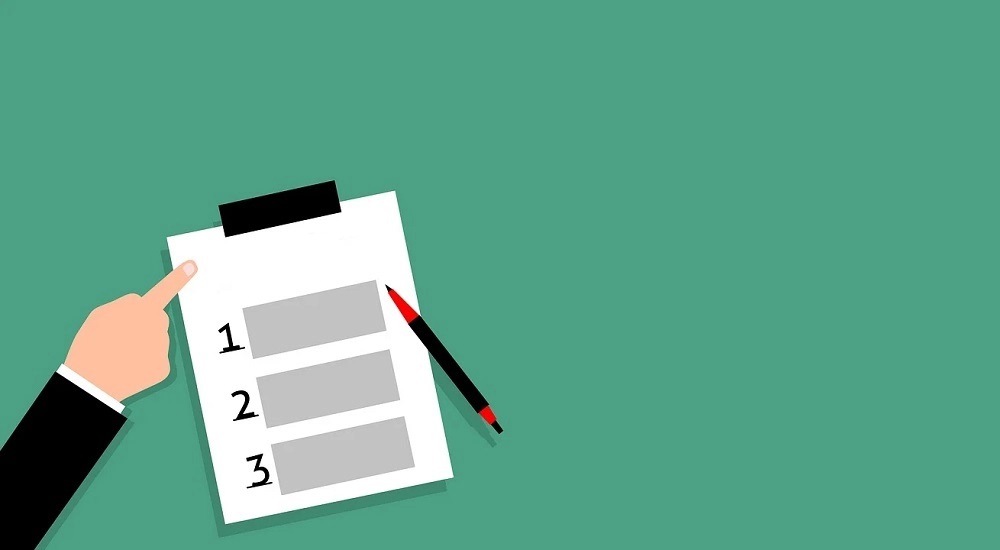 In addition to the La Liga matches themselves, you also have the possibility to predict the final standings of the Spanish league 2022-2023. The interest in sports betting is simple, to have fun while building up long term winnings, called "Outright Betting". Thus, you can bet on the team that will be champion of Spain, on those that will qualify for European Cups or on those that will go down in Liga Smartbank. Here again, the odds offered by each bookmaker are worth it, it would be a shame not to take advantage of them.
To make this kind of prediction on La Liga, some simple parameters should be taken into account, like analysing the real motivation of the clubs, looking at the complete La Liga calendar or analysing in depth each Spanish team's squad. Analysing the substitutes, reserves or youth teams of each club will be interesting for example to be able to establish reliable prognoses on the long term. All you have to do is.
See all outright La Liga betting markets at VBET!
Spanish La Liga 2022/23: our free betting tips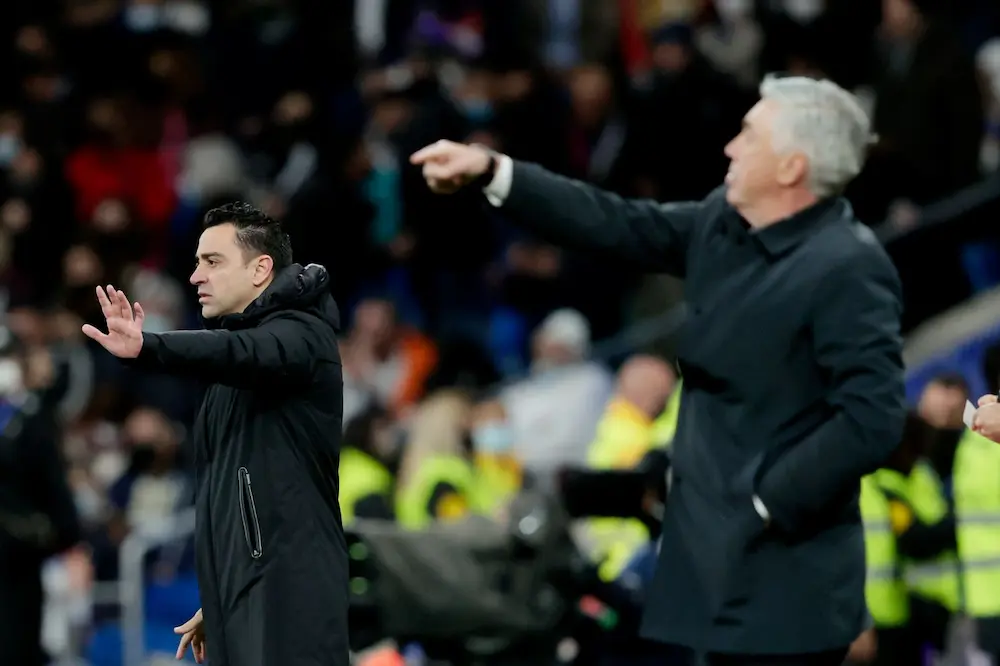 With almost half of the 2022/23 season already in the books, it looks to be a two horse race for the La Liga title with Barcelona and Real Madrid separated by only a few points at the top of the standings. While Barcelona will be bitterly disappointed to have exited the UEFA Champions League in the group stage, it could actually wind up working in their favor in regards to their chances of putting an end to their four year La Liga drought. Manager Xavi will be more likely to rest key players and keep his squad fresh for their domestic duties in lieu of the UEFA Europa League knockout stages, at least until it gets down to the semi final or possibly the quarter final.  
Real Madrid, on the other hand, are among the favorites to defend their Champions League crown and take down a staggering 15th title in the famous competition. It's very likely that we see manager Carlo Ancelotti prioritizing the Champions League which could lead to key players being rested in league matches that either precede or follow their knockout stage fixtures. The bookmakers clearly believe that for this reason, combined with the current lead and impressive defensive form, is enough to lay Barcelona as fairly significant favorites to win their first league title since the 2018/19 season. However, as we have seen over the years, Los Blancos can never be counted out so bettors must think carefully about whether or not they want to back the Blaugrana to hold their nerve.
The top two are nine points clear of Real Sociedad in third as the season resumes. Atletico Bilbao are in the final Champions League spot, two points behind third place. Atletico Madrid have work to do as they are in fifth on the same number of points as Bilbao with Real Betis also on 24 points. The biggest surprise of the season is that Sevilla are struggling. After 14 league games they are two from bottom and a point from safety.
The odds
In 2022/23, the sports betting sites have the following odds to win La Liga:
FC Barcelona - 1.50
Real Madrid - 2.50
Atletico Madrid - 101.00
Villarreal - 301.00
Athletic Bilbao - 301.00
Real Sociedad - 301.00
Real Betis - 301.00
Osasuna - 1001.00
Valencia - 1001.00
Rayo Vallecano - 1001.00
Mallorca - 1001.00
Sevilla - 1251.00
Celta Viga - 1501.00
Valladolid - 2501.00
Espanyol - 2501.00 
Almeria - 3001.00
Girona - 3001.00
Getafe - 4001.00
Cadiz - 4501.00
Elche - 4501.00
Odds taken from bet365.co.uk and William Hill.co.uk.
Barcelona and Real Madrid have separated themselves from the pack and we look set for yet another battle for the La Liga crown between the two eternal rivals. Think the Catalan giants can hold on to the top spot to secure their first league title in four years or will Los Blancos be able to hunt them down? Either way, it's sure to be an exciting second half of the season so be sure to get in on the action.
See all betting odds on La Liga 2022/23!
Other long term bets
Looking for other types of season-long bets on the Spanish La Liga? Here are a few other different markets with the most up-to-date betting odds. 
Odds for a top 4 finish
In 2022/23, some sports betting sites also offer you to bet on the teams that will finish in the top 4 in Spain. Some of the odds are very interesting to go for, and here are the ones offered (note that Barcelona and Real Madrid and Elche are not offered for this market): 
Atletico Madrid - 1.40
Villarreal - 2.37
Athletic Bilbao - 2.62
Real Sociedad - 3.50
Real Betis - 5.00
Osasuna - 13.00
Valencia - 21.00
Rayo Vallecano - 26.00
Mallorca - 41.00
Celta Viga - 51.00 
Sevilla - 51.00
Girona - 101.00
Valladolid - 151.00
Espanyol - 201.00
Almeria - 251.00
Getafe - 751.00
Cadiz - 1001.00
Odds taken from bet365.co.uk and William Hill.co.uk.
Odds for the "winner without Real and Barça".
In 2022/23, and since Spain's two giants start out as fairly strong favourites for the title, some sports betting sites also offer great odds on the teams that will win La Liga without taking Real Madrid or Barcelona into account. Here are the most recent odds offered:
Atletico Madrid - 1.90
Athletic Bilbao - 5.50 
Villarreal - 6.00
Real Sociedad - 7.00
Real Betis 13.00
Osasuna - 34.00
Rayo Vallecano - 41.00
Valencia - 41.00
Mallorca - 101.00
Sevilla - 126.00
Celta Vigo - 151.00
Girona - 251.00
Valladolid - 501.00
Espanyol - 751.00
Getafe - 1001.00
Cadiz - 1001.00
Almeria - 1001.00
Elche - 1001.00
Odds taken from bet365.co.uk and William Hill.co.uk.
See all betting odds on La Liga 2022/23!
Our current La Liga predictions
There are no previews at the moment for this competition
Liga: best odds
10 Feb 2023 - 15:00
Cádiz - Girona
1

3
X

3.36
2

2.6
11 Feb 2023 - 10:15
Almería - Betis
1

3.04
X

3.52
2

2.56
11 Feb 2023 - 12:30
Sevilla - Mallorca
1

1.96
X

3.35
2

5
11 Feb 2023 - 15:00
Valencia - Athletic Bilbao
1

3.14
X

3.38
2

2.48
12 Feb 2023 - 08:00
Getafe - Rayo Vallecano
1

3
X

3.04
2

2.94
12 Feb 2023 - 10:15
Celta Vigo - Atletico Madrid
1

3.66
X

3.32
2

2.27
12 Feb 2023 - 12:30
Valladolid - Osasuna
1

2.89
X

3.2
2

2.87
12 Feb 2023 - 15:00
Villarreal - Barcelona
1

4.38
X

4.04
2

1.85
13 Feb 2023 - 15:00
Espanyol - Real Sociedad
1

3.5
X

3.3
2

2.4
15 Feb 2023 - 15:00
Real Madrid - Elche
1

1.21
X

8.1
2

17
17 Feb 2023 - 15:00
Girona - Almería
1

1.83
X

3.94
2

4.9
18 Feb 2023 - 08:00
Real Sociedad - Celta Vigo
1

1.82
X

3.58
2

5.3
18 Feb 2023 - 10:15
Betis - Valladolid
1

1.66
X

4.1
2

6
18 Feb 2023 - 12:30
Mallorca - Villarreal
1

3.13
X

3.24
2

2.65
18 Feb 2023 - 15:00
Osasuna - Real Madrid
1

4.7
X

3.86
2

1.85
19 Feb 2023 - 08:00
Elche - Espanyol
1

2.8
X

3.32
2

2.8
19 Feb 2023 - 10:15
Rayo Vallecano - Sevilla
1

2.6
X

3.28
2

3.07
19 Feb 2023 - 12:30
Atletico Madrid - Athletic Bilbao
1

2.14
X

3.44
2

3.98
19 Feb 2023 - 15:00
Barcelona - Cádiz
1

1.19
X

8.8
2

19
20 Feb 2023 - 15:00
Getafe - Valencia
1

2.87
X

3.14
2

2.92