LaLiga Betting Tips
Commercial content | 18+ age limit | T&Cs apply
Find our free predictions for betting on the La Liga 2020/21 as well as tips and forecasts for each upcoming matchday. Full information for your sports bets.
La Liga 2020/21 Season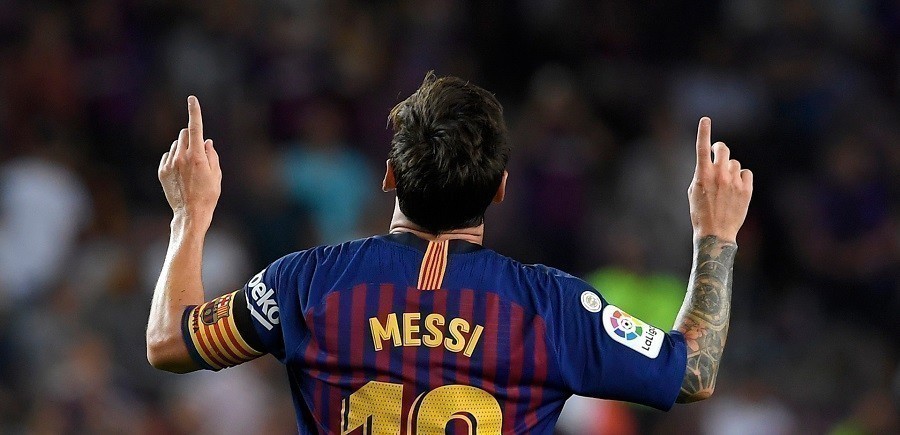 The above image looked as if might be about to become out of date. However, Lionel Messi is staying at Barcelona and will join his team mates in trying to wrest the La Liga title from defending champions Real Madrid. There are 18 other teams in La Liga, the top league in Spanish football and each play the other sides in the league twice. At the end of 38 games, champions are crowned, teams qualify for Europe and three unlucky sides descend to La Liga II.
As mentioned already, Real Madrid won the 2019/20 La Liga title, finishing five points clear of Barcelona. Both sides qualified for the 2020/21 Champions League as did third placed Atletico Madrid and Sevilla (who won the 2019/20 Europa League) in fourth. All four go straight into the group stages of the competition. The next three placed teams in La Liga were Villarreal, Real Sociedad and Granada, all going into the Europa League.  Leganes, Mallorca and Espanyol filled the bottom three places and were relegated to La Liga II. Replacing them are Huesca, Cadiz FC and play-off winners Elche.
Another exciting season is guaranteed and our team of betting experts will guide you along the way. They will write previews of the top games and some great wins are likely in the coming season with their help.
Bet on the Spanish La Liga now!
La Liga Statistical Analysis
The return of Zidane to Real Madrid led them to another La Liga title. That ended a run of two successive title victories for Barcelona and the last time, neither of these great sides won the league was in 2014 when Atletico Madrid were champions.
The 2019/20 season saw an average of 2.48 goals scored in each game with a total of 942 goals. That was down on the previous season but there's still plenty of excitement guaranteed in La Liga. A popular bet is on the under/over 2.5 goals market and last sason, 48% of games saw more than 2.5 goals scored.  Three teams to definitely back in this market are Barcelona, Real Sociedad and Villarreal. All had over 2.5 goals scored in over 60% of their games. 
It was Barcelona games that saw plenty of goals scored last season, though it wasn't enough to see them retain their title. 38 league games produced 124 goals. Just under half of their league games had over 3.5 goals scored in them and 26% had over 4.5 goals scored. Atletico Madrid finished third in La Liga last season but were 12 points behind the top two. The fact they had 16 draws didn't help them but they are a team to back in the under 2.5 goals market. 71% of their league games saw that stat come up and just 11% over 3.5 goals. 
Only Real Madrid managed to score 30 away league goals last season. When it comes to over 2.5 goals in away matches, Villarreal are the team to back. 68% of their away league matches saw a bet on over 2.5 goals being scored be a winner. That's compared to 21% for Atletico Madrid whose 19 away league games produced just 39 goals.
A bet on both teams to score is a popular one to make. It's an exciting bet as you wait for one team to score and then hope the other side gets on the scoresheet too. Real Betis and Villarreal topped the charts last season, both seeing that stat be a winner in 66% of matches played.  That's compared to the overall figure of both teams scoring in 49.7% of games played. Getafe, who just missed out on a Europa League place only saw both teams score in 37% of games. 
See these great offers on La Liga 2020/21!
46% of games played in La Liga last season ended in a win for the home side. The percentage of draws was 28% and 27% of matches ended in an away win.  Only Real Madrid had an unbeaten home league record in La Liga last season. Both Atletico Madrid and Celta Vigo drew 16 matches 15 out of 20 teams failed to win more than six away league games in the 2019/20 season. Real Madrid had the most with 11 victories, followed by Sevilla, Villarreal and Barcelona on nine each with seven for Real Sociedad. 
Finally, the last piece of information that you should keep in mind before establishing your predictions on La Liga is that Spanish clubs are generally very dependent on their star players. Lionel Messi and Cristiano Ronaldo have been the best examples of this fact in the last decade - it is not uncommon to see a team revolve their tactics around their key player. Last season, 21 players managed to score at least ten league goals for their side. Lionel Messi wasn't just top goalscorer with 25 goals, but also had 21 assists. ten more than any other player
Spanish La Liga: See all bets at William Hill!
How to predict La Liga matches

Now that you know all of the important figures involved in La Liga betting, let's take a look at some of the other factors that can impact predictions that you make on La Liga matches. Current form is of course very important. Not just the form of the teams but the players too. If Messi is on fire, then get those bets on him to sore and Barcelona to win. If he's out of form,then a bet on Barcelona, especially away from home may be a very risky proposition.
Make sure you read the previews that our team of betting experts write. They will give you an insight into the game and how the two teams concerned are playing going into the match. They will look at the strengths and weaknesses of each team and then use that to predict the result. Remember it's not all about betting on which team wins. If our experts believe that a bet on the under/over goals market or both teams to score is the best bet to go for, then that will be the route they lead you down.
The final point to remember for your sports bets is to always compare odds before placing your La Liga bets. Whether it is Barcelona, Real Madrid, Atlético Madrid or Sevilla that you want to back, you will have the opportunity to check out the competition between the best online betting sites. Doing this is easy - all you have to do is register an account with all of the best bookmakers to find the best offers and odds available for the bet of your choice. If you, for example, want to bet on a draw between Valencia and Villarreal, a bookmaker that offers 11/5 on this market will be much more interesting to bet with than a bookmaker that offers 3/1 for the same bet. In the long run, you could see a difference of hundreds of pounds in your kitty - so make sure to always compare odds before betting!
Find the best odds on La Liga at William Hill!
How to predict the La Liga table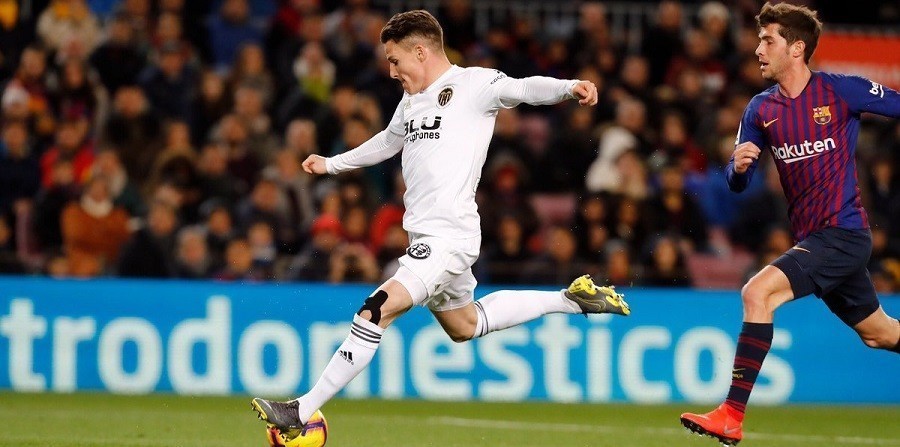 In addition to the La Liga matches themselves, you will also have the opportunity to predict the final standings of the 2020/21 La Liga season. There are so many markets that you can bet on so don't for a second believe it's just a question of placing bets on who will win the league. You can bet on everything from where a team will finish in the league, who will get a top four spot and which teams will be relegated. Check out all the different markets and with luck you will find a winner.
See all outright La Liga betting markets!
Spanish La Liga 2020/21: our free betting tips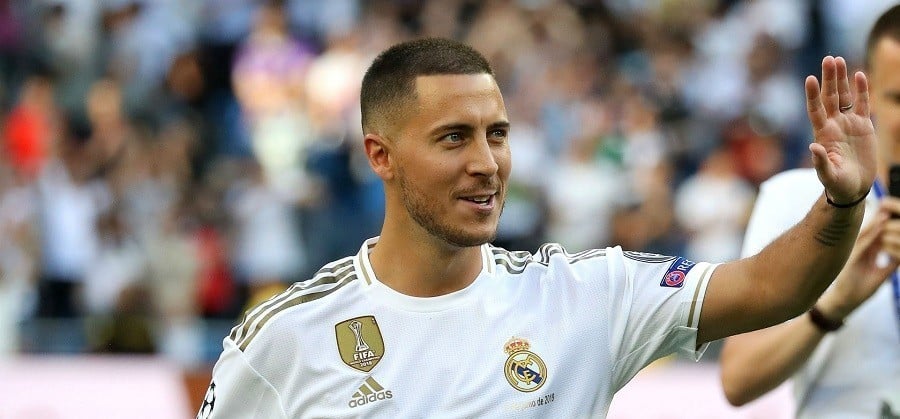 The fight for the La Liga title is usually a two-horse race between Real Madrid and Barcelona. The latter will be aiming to regain their title and be breathing a huge sigh of relief with the news Lionel Messi won't be leaving. It does look possible that this will be his last season with the club. Keep an eye on the markets surrounding the Argentinian and whether he will be playing for Barcelona after this season.  Real Madrid won the league by five points and that was without having Eden Hazard in top form. If he can improve in his second season with them, then a bet on Real retaining their title looks a good one to make.
Can anyone challenge the top two this season? Atletico Madrid need to find a top striker Only Alvara Morata managed to get into double figures for league goals last season and scored less than half Messi managed. Felix wasn't exactly signed to score six league goals a season!  Sevilla come to life when it's the Europa League but need to do better in domestic football. They only won ten out of 19 at home last season and draw too many games.
Our Liga Predictions of the moment