X
competitions and countries
Sports Betting Tips
Football - Betting Tips
Germany - Bundesliga
Betting Tips

Eintracht Frankfurt

Leipzig
The win over Borussia Monchengladbach in Leipzig's last away match in the Bundesliga was their first in the last six league matches away from home and they will be keen to stabilize their away run in the league with another win over Eintracht Frankfurt, a team they have never lost to in all the three meetings they have faced off.
Our tip :
Draw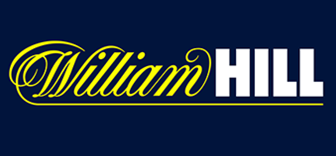 3.50
up.to £30 Bonus
Italy - Serie A
Betting Tips

Lazio

Hellas Verona
Lazio should be able to get back to winning ways when they host Verona in their next game. 
Our tip :
Lazio win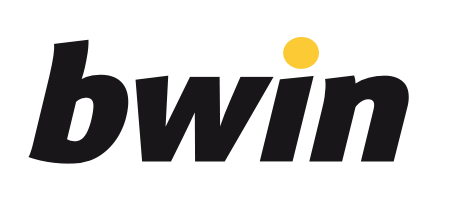 1.19
up.to £20 Bonus
England - FA Cup
Betting Tips

Wigan

Manchester City
Manchester City continue their march towards the quadruple as they travel to League One promotion chasers Wigan Athletic. A win for City will take them into the quarter finals but the home side won't let them forget the last two  timesthey met in this competition.
Our tip :
Manchester City win first half and win the game

1.52
up.to £40 Bonus
Spain - LaLiga
Betting Tips

Getafe

Celta Vigo
In the last six meetings between Getafe and Celta Vigo the teams have played to three draws and in the last five, Celta Vigo have won two and Getafe one; the two sides face off on Monday 19th February with just two points separating them and not much else.
Our tip :
Draw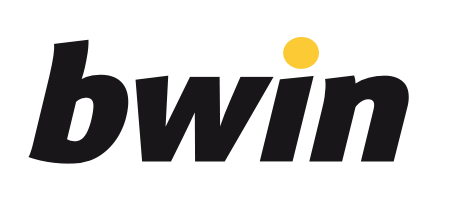 3.25
up.to £20 Bonus
Europe - Champions League
Betting Tips

Chelsea

Barcelona
Chelsea take on Barcelona at Stamford Bridge in the first leg of their Champions League last sixteen tie. The English side have it all to do to get any kind of lead against the in-form and extremely dangerous, whether playing at home or away, La Liga leaders.
Our tip :
Barcelona win

2.15
up.to £40 Bonus
Europe - Champions League
Betting Tips

Bayern Munich

Besiktas JK
Bayern Munich are in unstoppable form at present and that's bad news for their opponents in this Champions League last sixteen tie. Besiktas have a great battle ahead of them in this away first leg as they bid to get back to Turkey with something to play for.
Our tip :
Bayern Munich win first half and win the game

1.62
up.to £50 Bonus
Europe - Champions League
Betting Tips

Shakhtar Donetsk

Roma
Shakhtar Donetsk host Roma in the first leg of their last sixteen Champions League tie and the pressure is all on the home side. Donetsk have an impressive home record in European competitions but the exact opposite on their travels, so a good lead is a necessity here.
Our tip :
Shakhtar Donetsk win

2.45
up.to £50 Bonus
Europe - Champions League
Betting Tips

Sevilla

Manchester United
Manchester United have already reached the quarter finals of the FA Cup this week and now start their bid to do the same in the Champions League. They travel to Spain for the first leg of thir last sixteen tie against unpredictable Sevilla.
Our tip :
Manchester United win

2.50
up.to £40 Bonus
England - Championship
Betting Tips

Wolves

Norwich
Wolves were held to a draw at the weekend but are still 11 points clear of their rivals at the top of the Championship. They bid to keep or extend that lead with a home match against mid-table Norwich City who are battling to get in the play-offs picture.
Our tip :
Wolves win

1.55
up.to £0 Bonus
Why do we provide free sports betting tips?
Since ever, offering sports betting tips and tricks for free on many sports is the main mission of Sportytrader. With the ambition to help you with your free sports betting predictions, be it on football, tennis, rugby or basketball, our professional experts and tipsters analyse every day dozens of competitions, bets, players and teams for you to optimize your chances of winning bets. Our course of action is clear, win together.
How do our experts establish these tips?
Considered as a reliable sporting betting tips site by the whole of its community, Sportytrader relies on its numerous sports betting specialists and tipsters working daily for the group.
To find the best winning bets and offer the best odds, our tipsters have a technique based on statistics, probabilities, history and many other complementary elements around sports news.
Whether it is a Champions League match, an ATP tennis match or an NBA or Pro 14 matchup, an experienced and specialized bettor covers each market. That is why it is easy enough to multiply your winnings with Sportytrader.
How to predict well?
Favour pre-match bets that will not be altered by the events of the match
Vary the types of bets so as not to limit the chances of winning
Diversify the sports on which we bet
Do not favour without reason the small odds
Analyse sports statistics
To bet well, several principles are elementary. Already, you must be limited to pre-match bets. Safer and less likely to alter by the adrenaline of the moment, they will increase your chances of winning for sure. Therefore, Sportytrader focuses on such bets. Your winnings will then increase even more if you follow our football betting tips.
Then it is necessary that you open your horizons. Sometimes limiting yourself to a single competition or a single sport can lock you into a certain routine, always dangerous in the context of the bet. So, take advantage of all our predictions to vary the bets in sports betting, it is important.
Finally, do not underestimate the big odds. Often overlooked because considered riskier, bets on pretty odds are sometimes more likely to pass than others on proposals at 1.50. If our betting specialists offer you one this is not a coincidence, everything has been studied in depth.
What are a good sporting betting tips?
To engage in the best sports betting, there is no secret: follow the news and use the right tools! As allowed by our odds comparison, our analysis of bookmakers or our various analyses of sports news, many pillars are at your disposal to increase your winnings in sports betting. To go faster, our team condenses you all in each of its predictions. Make the most of it. Take advantage of it now, especially if you are looking for predictions on the 2018 World Cup!