2022 (2021) AFCON: W

hat Bets to Make on Nigeria?

by Kevin Richard |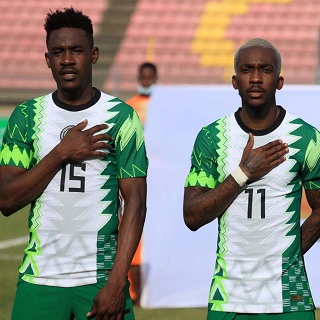 We are less than two months away from the African Cup of Nations tournament. This begins on January 6, 2022. Nigeria won this tournament in 2013, we now look at the chances they have to again win in 2022,
2022 (2021) AFCON : What Bets to Make on Nigeria?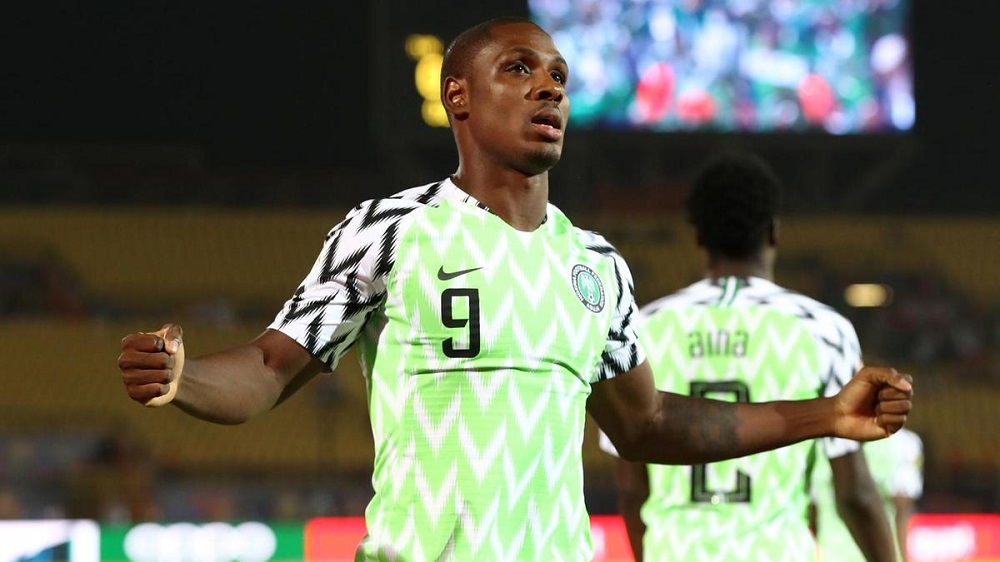 We're getting ever closer to the start of the African Cup of Nations (AFCON) tournament. It starts on January 6, 2022 and Nigeria will be bidding to win a fourth title. They were last crowned African champions in 2013, it's time to look at their current team and see what bets we should be placing on them in this important tournament. Nigerian betting sites listed by Sportytrader are suggesting odds on this important event.
AFCON 2022 (2021) - Another Win for Nigeria?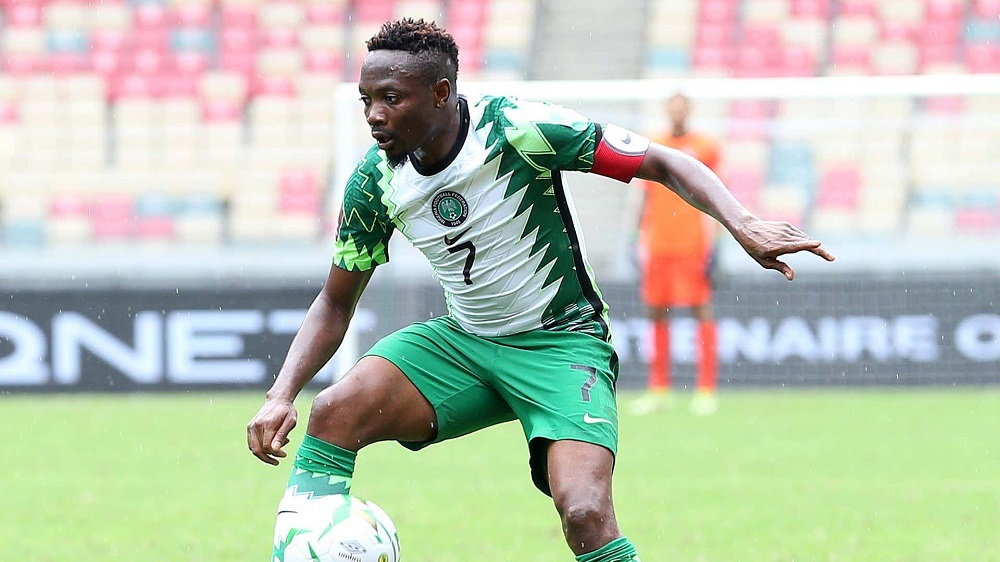 It's eight years since Nigeria last were crowned AFCON champions. They are currently ranked 36th in the world, a long way from the fifth place that they achieved in 1994.
They have won the AFCON three times in their history. Their first title was won in 1980 but they had a long wait for the second with that coming in that golden year of 1994. Another 19 years elapsed before they were again crowned the champions of Africa. Since then, Nigeria have not had the best of records by their standards. 2015 and 2017 saw them fail to qualify for the finals but in 2019 they put in a much stronger challenge finishing third. They lost in the semi-finals to eventual winners Algeria, before beating Tunisia in the third and fourth place play-off.
There were no problems qualifying for these finals. They won Group L finishing seven points clear of Sierra Leone and Benin, The Nigerians are also doing well in their attempt to qualify for the 2022 World Cup. They finished top of their group and are in the final qualifying rounds that will be held in March 2022. Their hope will be that when the World Cup resumes, they will be the champions of Africa.
Nigeria have a strong squad and it is captained by Ahmed Musa (pictured above). He is their most capped player with over 100 caps and 16 goals too. When it comes to strikers, their best players are the Leicester City forward Kelechi Iheanacho, Everton's Alex Iwobi, for example. Iwobi plays for Nigeria despite having represented England at youth levels, their loss is Nigeria's gain.
AFCON - Nigeria Fixtures
Group D games, all played at the Roumde Adjia Stadium in Garoua
Monday 11/1/2022  Nigeria v Egypt
Friday 15/1/2022     Nigeria v Sudan
Tuesday 19/1/2022   Guinea-Bissau v Nigeria
What Bets to make on Nigeria at African Cup of Nations 2022 (2021)?
Nigeria have not been given the easiest of groups in this tournament. They will need to be on top form right from the start, as their first fixture is against Egypt. Keeping out Mo Salah will be their main job in that game. They have failed to win their last four games played against Egypt in this tournament. The last meeting between the two countries was a friendly in 2019 with Nigeria winning 1-0 ending a run of six games against Egypt without a win. Their matches tend to be low-scoring ones with eight of the last nine having under 2.5 goals scored in them, so that bet is advisable for this CAN 2021 clash.
Losing it won't be a total disaster because they should be able to get wins over Sudan (one loss to them since 1963) and Guinea-Bissau. If they win their group, then they will face one of the best third placed sides in the last sixteen. Finishing second though could well see them having to take on defending champions Algeria. 
There are no fixtures planned before this tournament begins. Their most recent game was the final World Cup qualifier at home to Cape Verde on November 16, which they drew 1-1. 2021 has seen Nigeria play 11 internationals and they won six of them. Two were drawn and they lost to Cameroon, Mexico and the Central African Republic.
June and July was a period of struggle for Nigeria as they failed to score in three consecutive games. That included losing a friendly away in Mexico 4-0. Eight of the 11 games played this year had under 2.5 goals scored in them, so that's a market to consider for games in this upcoming tournament. They only scored 13 goals in 11 games and conceded eight, though half came in that loss to Mexico. Take away Nigeria kept six clean sheets this year but failed to score in four. Their last five games have produced three wins, a draw and a defeat. 
Can Nigeria win CAN 2021?  They should have few problems qualifying for the knock-out stages. However, finishing first in their group would help, A possible last 16 game against Algeria would not be an easy match. They did well in their World Cup qualifying group and have some classy players up front. 
Check out the latest AFCON news
Did You Know?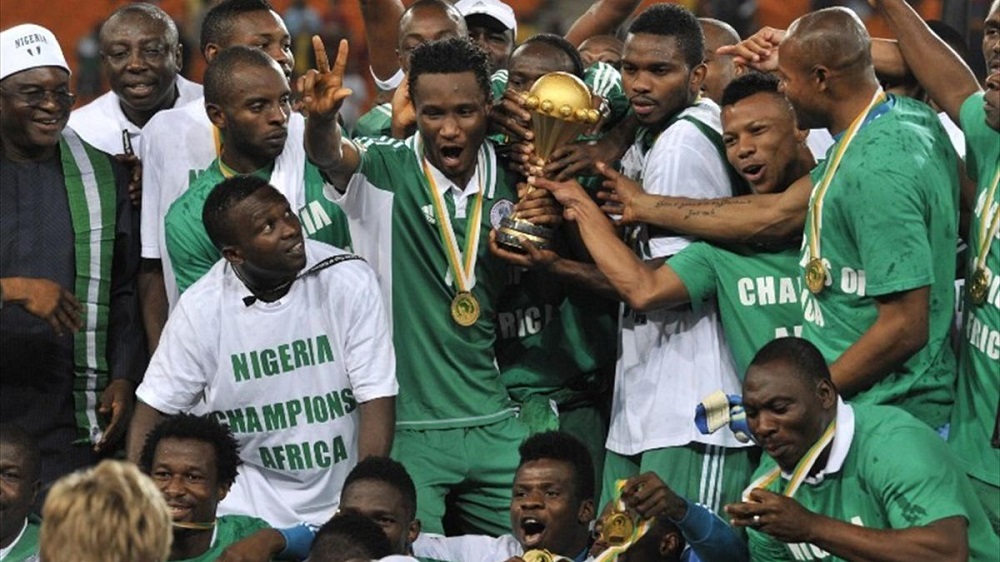 Only Egypt, Cameroon and Ghana have won this tournament more times than Nigeria. A win in Cameroon will take them level with Ghana on four titles. In terms of finishing in the top three, Nigeria have achieved that 15 times, that's a record shared with Egypt.
Nigeria have been runners up on four occasions, the last time being in 2000. 1984 and 1988 saw them lose consecutive AFCON finals. They have finished in third place eight times, more than any other country. If they do end up in the third/fourth place play-off, back them to win as they have never lost one. 
Other AFCON 2022 (2021) Items of Interest