AFCON 2022 (2021): D

iscover the Bets on Sierra Leone

by Kevin Richard |
After being postponed for a year due to Covid-19, the biggest showpiece in Africa is here. The 2021 African Cup of Nations (AFCON) is just over a month away, with Cameroon lined up to host the 33 rd  edition of the competition.
2022 (2021) AFCON : What Bets Available on Sierra Leone?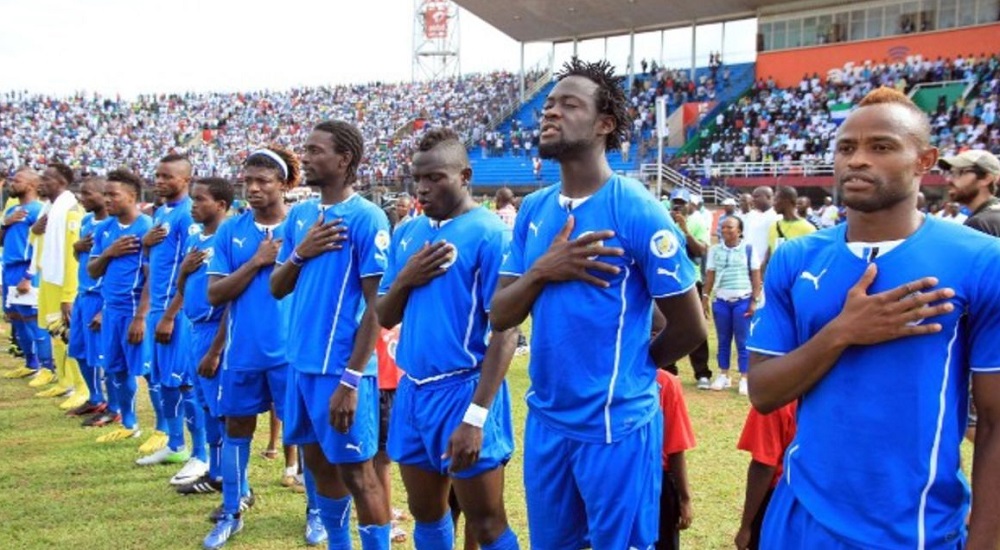 The competition gets underway on 9th January, 2022 in Yaounde and our focus today will be on Sierra Leone. Can the Leone Stars be the surprise team of the tournament?
Sierra Leone's football is on the rise after years in the doldrums. Political interference, civil wars and poor administration have all combined to stall the growth of football in the west African nation. Getting to the 2021 AFCON will go down as a big win for Sierra Leone and should be a marker for the growth of the game in the country.
This is the first time Sierra Leone will be playing at the competition in 25 years. They last participated in AFCON in 1996, in South Africa. Back then, they finished third in a group that had heavyweights Algeria and Zambia as well as Burkina Faso. Their return to the competition wasn't free of controversy; Sierra Leone were the final team to confirm their place in the competition after their match against Benin was rescheduled. A 1-0 win in the match played in Conakry, Guinea, ensured Sierra Leone qualified with seven points and a superior goal difference to Benin. Ahead of this feat, Sierra Leone rose from a FIFA ban that saw them locked out of the latter matches in the qualification for the 2021 AFCON. Sierra Leone will be underdogs in this competition; they are among the 10 teams going to this competition placed below 100 in the FIFA rankings. The West Africans are currently at number 108 in the world.
Create an account and bet on Sierra Leone  
Behind the scenes talks are on to have one of the top young defenders in England, Trevor Chalobah of Chelsea, get to feature for the Sierra Leone national team. A Chelsea academy graduate, Chalobah was born in Freetown, Sierra Leone in 1999 and though he has featured for England at the youth levels, he remains eligible for Sierra Leone. For a team that hasn't been at the topmost competition in the land for 25 years, Sierra Leone, under English born manager, John Keister will be out to field their best available players. There should also be a place for the legendary Kei Kamara in the team heading to Cameroon.
AFCON 2021: Sierra Leone's calendar
Tuesday 11th, January, 2022 | Algeria - Sierra Leone (Douala)
Sunday 16th, January, 2022 | Ivory Coast - Sierra Leone (Douala)
Thursday 20th, January 2022 | Sierra Leone - Equatorial Guinea (Limbe)
What to bet on Sierra Leone at AFCON 2021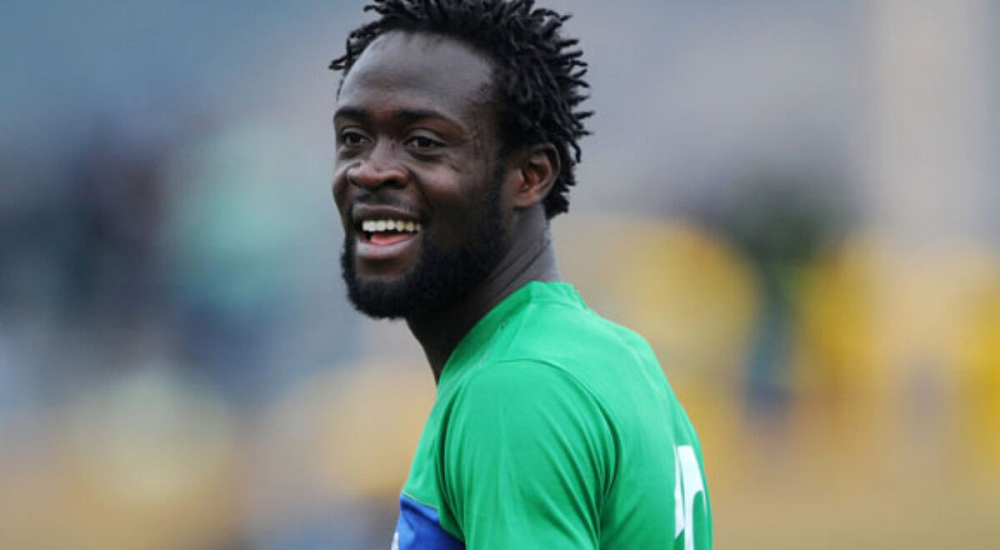 As already mentioned, Sierra Leone will be among the underdogs getting to play at this competition. This however doesn't mean they will be pushovers, and their comeback from 4-0 down to draw 4-4 away to Nigeria in the qualifiers should give a pointer to their strength and mental resolve as a team. The last time they participated in this tournament, they finished third, and while back then a third place finish would mark the end of the road, this time, with the expanded competition, third place may still guarantee them a slot in the second round. At best, that is what Sierra Leone should be targeting, as they play in Group E, which has the current African champions, Algeria and former champions Cote D'Ivoire. Those two will be their opening opponents and if they can get at least a point or two, they should be good to face Equatorial Guinea in the final outing, a game they should go to eyeing three points. For starters, a third place finish and at least a win in the group. In their last participation in this competition, they also had Algeria in their group and back them, they lost 2-0 in their meeting in Group B. Algeria are ranked 76 places above Sierra Leone and along with Cote D'Ivoire, they have much better players so the two giants are favorites for the top two slots.
Discover the best odds on Sierra Leone  
Sierra Leone do not have star players in their fold; if Chalobah gets to play, he will be the highest profile player in the team. A lack of a star player means the team knows everyone has to fight and this will be good for Sierra Leone. We've already seen glimpses of that in the qualifiers and there's surely more to come. Should Kei Kamara make the selection, he will be the most notable player. He already has legendary status at the team, with his goal securing qualification. Back then he was clubless but has since moved to HIFK in Finland and at 37, this will definitely be his final tournament. In his status, he has the penalty taking roles and has great experience as a striker. He can be backed to be the team's lead scorer at the tournament.
What Kei Kamara lacks in youth, Alhaji Kamara will offer. The Randers forward is a proven goal scorer and his speed normally gives defenders a problem. He scored twice in the epic 4-4 draw with Nigeria and will be up for a few more shocks against the bigwigs at AFCON. Alhaji is 10 years younger than Kei going to this competition and when skill, hold up play and speed is needed in attack, you can bet on coach Keister calling on Alhaji, so he can be a good pick for a player to score in any of the three group matches.
Did you know?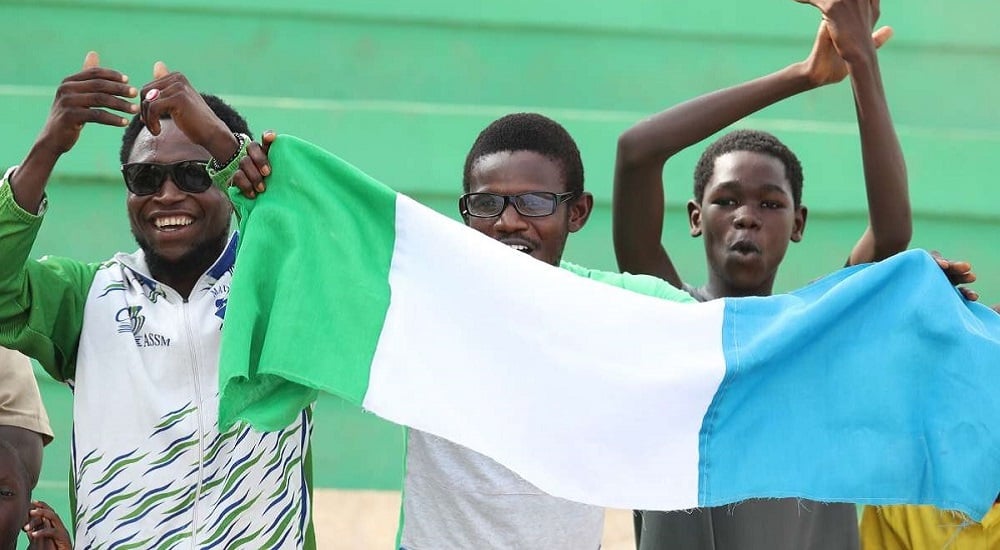 This will be the third time that Sierra Leone makes a stab at the African Cup of Nations. In the first two appearances, in 1994 and 1996, they couldn't get past the group stages. This is the barrier they will be looking to break as they head to Cameroon.
Other AFCON 2022 (2021) Items of Interest