CAN Betting Tips
Commercial content | 18+ age limit | T&Cs apply
Find our free predictions on the African Cup of Nations final winner, as well as experts advice and betting tips on all of the matches of AFCON 2021 - all the information you could need for your sports betting.
AFCON 2021 Predictions
Running from January 9th, 2022 to February 6th,the delayed 33rd African Cup of Nations (AFCON) is being held in Cameroon. Also known as CAN, the top countries in Africa will be battling it out with Algeria defending the title that they won in 2019. So who are the favourites of AFCON 2021? Which teams can create shocks during the tournament? What will be the predictions to favour? The answers are in the hands of our experts in African football.
There are 24 countries playing in this tournament. It's only the second time that so many have been in the finals. To familiarise yourself with the tournament, and be able to prepare your best bets, here is our presentation of this years AFCON groups, and our betting tips for the 2019 edition of this tournament.
How does AFCON 2021 work?
24 countries will be battling it out to win this tournament. Algeria are the reigning champions after beating Senegal 1-0 in the 2019 final. There are six grounds at which the games will be played. These are in Douala, two in Yarounde, Garoua, Baffousam and Limbe. The final will be played at the Olembe Stadium. All but hosts Cameroon have had to qualify to be playing in these finals.
There are six groups and each has four teams taking part. The top two in each group go straight into the knock-out stages. The other four countries in the last 16 will be the best third placed sides. The groups are as follows. The number in brackets is the FIFA world ranking as of October 13. We'll update the ranking as the months go by
Group A - Cameroon (58), Burkina Faso (62), Cape Verde (77) and Ethiopia (134)
Group B - Senegal (20 - the highest ranked African country), Guinea (76), Zimbabwe (113) and Malawi (115)
Group C - Morocco (33), Ghana (53), Gabon (88) and Comoros (133)
Group D - Nigeria (34), Egypt (48), Guinea-Bissau (105) and Sudan (127)
Group E - Algeria (30), Ivory Coast (54), Sierra Leone (108) and Equatorial Guinea (131)
Group F - Tunisia (25), Mali (61), Mauritania (104) and Gambia (149)
Draw for the Last 16
Second in Group A v Second in Group C
Winner of Group D v Third in either B, E or F
Winner of Group B v Third in either A, C or D
Winner of Group F v Second in Group E
Second in Group B  v Second in Group F
Winner of Group A v Third in C, D or E
Winner of Group E v Second in Group D
Winner of Group C v Third in A,D or F
Join Marathonbet to bet on AFCON 2021
Betting on AFCON - The stats to know
To establish reliable predictions about the Africa Cup of Nations, it is important to look at the statistics. These can be very helpful when trying to work out your selections. Our tipsters certainly burn the midnight oil with their heads in the formbook. These will form a major part of the predictions they make for this competition. Here's a look at the main statistics from AFCON 2019. When the tournament takes place in January, we will produce statistics after the group games have been completed.
The average goals per game in the 2019 tournament was 1.96. That was the first time it had dropped below 2 goals per game since the 2002 event when it was only 1.5. There were 36 group games and these only produced 69 goals. The semi-finals, third/fourth place play-off and final only saw six goals scored in those four matches.
With a low average for the number of goals scored, it's not surprising that 73% of games in the 2019 tournament had under 2.5 goals scored in them. The figure was 78% for the group games and 62% in the knock-out stages. Three of the four semi-finals, third/fourth place play-off and the final had under 2.5 goals. In fact, it was three out of four with under 1.5 goals.
Go to Bet365 to place your wagers
56% of games had over 1.5 goals but the betting odds for this market are sometimes not that attractive. When it comes to the both teams to score market, that only came up in 29% of games played in 2019. That's not a great figure at all, hopefully it will be higher in 2022. Group stages were tight affairs with only 22% of games seeing both teams score. 27% of games in 2019 were drawn and 36% of those draws didn't see a goal scored.
Of the 24 countries taking part, ten of them have won the tournament in the past. Egypt have won seven titles but not since 2010 have they won the final. The successful country with the longest wait for another title are Ethiopia whose only win was in 1962. Sudan have been trying for 52 years to win their second title.  Ghana won the last of their four titles in 1982.
Winners of the last six tournaments
2019 - Algeria
2017 - Cameroon
2015 - Ivory Coast
2013 - Nigeria
2012 - Zambia
2010 - Egypt
This is not a tournament that sees many goals when it comes to the final. Seven of the last eight finals have had under 1.5 goals scored in them.  Five of the last 11 finals went all the way to a penalty shoot-out. 
Retaining the title is not an easy feat. This hasn't been achieved since 2010 when Egypt won the title for the third time in a row. They are also the last winners who reached the final in the next tournament, that feat was achieved in 2010.
Top Title Winners
Seven - Egypt
Five - Cameroon
Four - Ghana
Three - Nigeria
Two - Ivory Coast, Algeria and DR Congo
Make your selections at Marathonbet
How to place reliable predictions on AFCON 21?
When you place bets on this event, there is a great deal of thought that needs to be taken. It's not just a case of betting on the favourites because we all know they can lose and regularly do. Nor do you simply bet on the country that you support. Betting with your heart rather than your head is never a good idea. Here are some tips on how to make your choice.
Look at the current form
Which players are in form and which aren't
Check the team news
Look at the rivalries between the countries
How important is the game?
1  Look at the current form
Many of the countries taking part in this competition only have a few games to play over the coming months. They have been playing in African World Cup qualifiers (ending mid-November) and there is also the upcoming Arab Cup in which Algeria, Tunisia, Mauritania, Egypt, Sudan and Morocco are taking part (Nov 30 to Dec 18). Look to see which countries are getting good results and could do well in this tournament. Also, look at those that are struggling and best avoided. The current form can also give clues on markets such as under/over and both teams to score.
2. Which players are in form and which aren't?
Some countries rely on certain players for success. Imagine Egypt with Mo Salah struggling to score goals. When looking at the recent results, also see who is in form and who isn't. Many times a country fails to get good results at a major event because their top players are struggling for form. A player that is scoring plenty of goals may well win matches for his country.
3. Check the team news
This is important when placing a bet. Just think if you bet on a game thinking certain players would be on the pitch but then it turns out they are injured. It is best to wait until the line-ups have been confirmed before placing your bet. 
4. Look at the rivalries between the countries
Some fixtures will be between countries who have long standing rivalries. Take for example England v Scotland at Euro 2020. The same will apply in this competition and that adds a little bit more to the game. For example, Algeria v Morocco, Senegal v Cameroon and Egypt v Algeria.
5. How important is the game?
This competition begins with six groups of four. The first couple of games will be important as sides try to earn the points that will take them into the knock-out stages. When it comes to the final group game, you need to look at how important it is. A country may have already qualified and if that is the case, they are likely to rest some players. if a country has been eliminated, they are likely to make changes and give some fringe players a game. However, if everything is in the balance re qualification, strong sides will be played.
Get all the latest odds at Bet365
AFCON 2021 Groups
Group A -Cameroon, Burkina Faso, Ethiopia and Cape Verde
Cameroon are the hosts and will want to go as far as they can. They have a battle on their hands before this tournament begins as they try to get to Qatar for the 2022 World Cup. Burkina Faso are in good form at present (article written October 13) and will be confident they can qualify for the knock-out stages of this event. Ethiopia are expected to struggle and Cape Verde will be hoping to at least finish third. It's Cameroon who should win the group though.
Bet on Group A with Marathonbet
Group B - Senegal, Zimbabwe Guinea and Malawi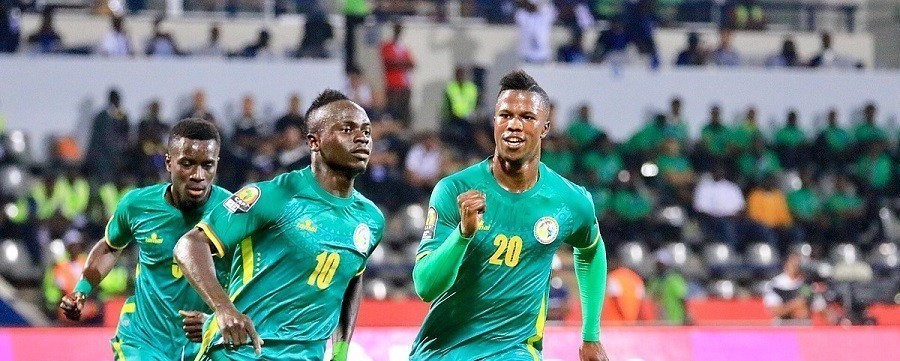 Senegal reached the final in 2019 and will look to go one better this time. They are in good form in the World Cup qualifiers and will be strong favourites to win this group. Zimbabwe are out of the World Cup and will struggle in this group. Guinea have also been eliminated  Malawi also need not book any tickets for Qatar next year. This isn't a strong group at all, Senegal will certainly be expected to win all three of their games.
See the Group B odds at Bet365
Group C- Morocco, Ghana, Comoros and Gabon
Morocco last won this competition in 1976  but are in good form at present. They have won all their games in the World Cup qualifying group and are into the final qualifiers being held next March. A good showing at the Arab Cup and then AFCON are their main targets. Ghana have won this tournament four times, but not since 1982,  They are in a close battle to make it into the World Cup play-offs but when it comes to this tournament, qualification for the knock-out stages looks very likely. Comoros didn't even get past the first round in the World Cup qualifiers, while Gabon are third in their second round group. They are likely to finish third but probably not get enough points to get into the knock-out stages.
Bet on Group D with Marathonbet
Group D - Nigeria, Egypt, Sudan and Guinea-Bissau
Wonder what Mo Salah is thinking of? Perhaps an eighth title in February?  Egypt are the strongest side in this group and top of their World Cup qualifying group. Nigeria will again be contenders as they look to win this competition for a fourth time, the last win being in 2013. Sudan are out of the World Cup and it's going to be difficult for them to do well in Cameroon. The final team in this group are Guinea-Bissau who also won't be going to Qatar and unlikely to challenge in this group.
Make your selections at Bet365
Group E:  Algeria, Sierra Leone, Equatorial Guinea and Ivory Coast
Algeria look to defend their title and should have few problems making it into the knock-out rounds. They still have a bit of work to do in their World Cup qualifying group. Being knocked out of that would be a big blow for them ahead of this competition. Sierra Leone have been struggling and lost in the first round of the World Cup qualifiers. Equatorial Guinea have an outside chance of World Cup success but don't always do well on their travels. Ivory Coast should be the other side to qualify from this group. They won this trophy in 2015 but might not be that popular when they arrive in Cameroon. They are in a close battle with them in the World Cup and have a vital away game against them in November. 
Get the latest odds at Marathonbet
Group F - Tunisia, Mali, Mauritania and Gambia
Tunisia have only won this tournament once and that was in 2004. They are in good form and should make the knock-out stages without too much difficulty. Mali are also in good form and keep it tight at the back with no goals conceded so far in their World Cup qualifying group. Mauritania are out of the World Cup and will struggle in this group. Gambia didn't even make it past the first round of World Cup qualifying and they too will struggle for points, especially against Tunisia and Mali.
Who are the favourites of AFCON 2021?
Can Algeria retain their title? They will certainly be one of the favourites to win this tournament. Senegal will again be a major threat. They are ranked 20th in the world, higher than any other African nation at present. With players such as Sadio Mané, Ismaïla Sarr, Gana Gueye, Kalidou Koulibaly and Edouard Mendy, they certainly have the firepower to lift the trophy. Egypt can never be ruled out, especially if Mo Salah is in top form. Liverpool will not be happy to be without him and Sadio Mané for a long period of time. Host nation Cameroon will be dangerous on home soil and Tunisia, Morocco and Nigeria also all have good chances of success in this tournament. Follow our expert tips throughout the tournament.
African Cup of Nations 2021 - Odds for the title
Online bookmakers have not yet began to publish odds on this event. When they do, we'll bring them to you right away.