What are the best games in the Euro 2021 Group Stage?
Euro 2021 is on the horizon. We look at the best matches scheduled to take place in the group stages.
We're counting down the days now to the start of Euro 2021. It's been a long wait but boy is it going to be worth it. The group stages begin on 11 June with Turkey playing Italy in Rome. What a great game that could be and there will be plenty more on the way. Let's look at the top matches that will be taking place in the group stages. Some could easily be great finals let alone group matches. Our team of betting experts will be writing previews of each and every game played at Euro 2021.
Group A: Turkey v Italy (11 June) - What a way to Start

Italy missed out on the 2018 World Cup but recent years have seem plenty of improvement. They made sure of qualifying for Euro 2021 and are through to the semi-finals of the Nations League. Their aim in this game is simply to win it and show their rivals that Italy are back and can be put on the shortlist of potential winners.  They last lost a match in September 2019 and at the time of writing are unbeaten in 25 games. Italy have won their last six and without conceding a goal. 
Turkey have had little success in the World Cup, not qualifying for the finals since 2002. They have had better luck in the European Championships and were semi-finalists in 2008. Turkey won't be afraid of their opponents, why should they after a recent win over the Netherlands. They also had a win over France in the qualifying group of this competition. Turkey are a lot stronger at home than on their travels, so getting settled down and achieving a good result in this opener will be important before games against Wales and Switzerland. This is a fascinating opening match.
In 2021 make your Euro wagers at Bet365
Group B: Belgium v Russia (12 June) - Enter the Belgians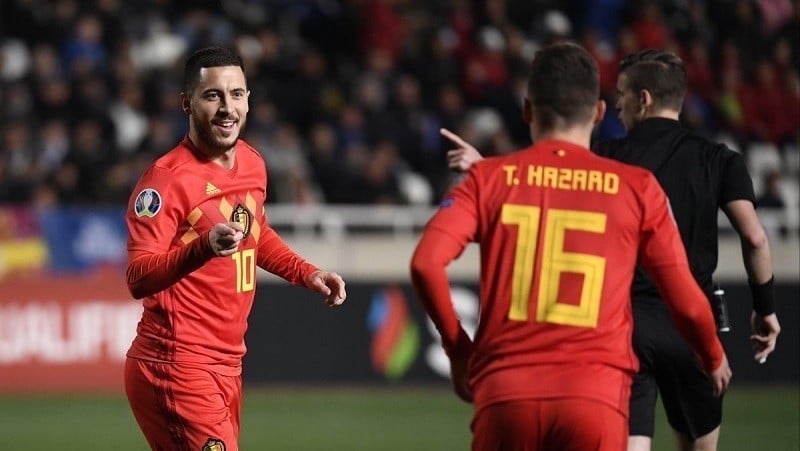 It's always an exciting moment in a tournament when one of the favourites play their first game. Belgium fit into that category and on June 12, they begin Group B with a match against Russia. The Belgians finished third in the last World Cup and are through to the semi-finals of the Nations League. They have such a strong squad but somehow always find someone to beat them.
They will want to make a strong start to this tournament. A statement of their intent to finally lift a trophy has to be the order of the day. Stunning displays from players such as Lukaku, du Bruyne and Batshuayi won't be good news for the rest of the sides in this tournament.
This game takes place in Saint Petersburg so Russia have home advantage. That will of course help them just as it did when hosting the 2018 World Cup finals. Russia have only lost two of their last 13 home fixtures but one of those was inflicted by Belgium in November 2019. These two countries were in the same Euro 2020 qualifying group. Belgium won that group by six points and also beat Russia 3-1 at home. Russia will be out for revenge but even with home advantage it's not going to be an easy task.
2021 is the year to make selections at Marathonbet
Group D - England v Croatia (June 13) - Familiar Foes Meet Again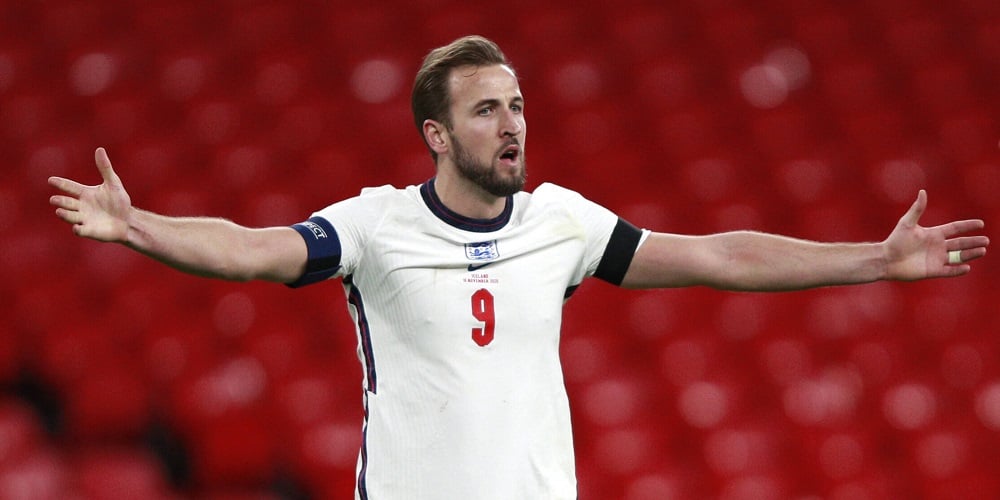 England fans need not be reminded what Croatia did in 2018. They beat England in the World Cup semi-final breaking the hearts of every fan of the 1966 winners. England have beaten them since in the Nations League but they will want a big win over them in this Group D opener.
This game will be played at Wembley, so a big advantage for England. They beat Croatia 2-1 at that venue in 2018 but were a goal down going into the 78th minute. The pressure will be on England to begin their  campaign with a win over Croatia. They have sometimes in the past (well a lot actually) struggled early on in tournaments. Gareth Southgate won't want that to happen here. 
Croatia aren't going to be that easy to beat though. They won their qualifying group by three points from Wales, However, that was mainly due to winning all their home games. Away from home only five points were earned from four games.  England will expect to win this game but it'll be fascinating to see their line-up and how well they play.
Can England get revenge in 2021, back them at Bet365
Group C - Netherlands v Ukraine (June 13) - The Dutch are Back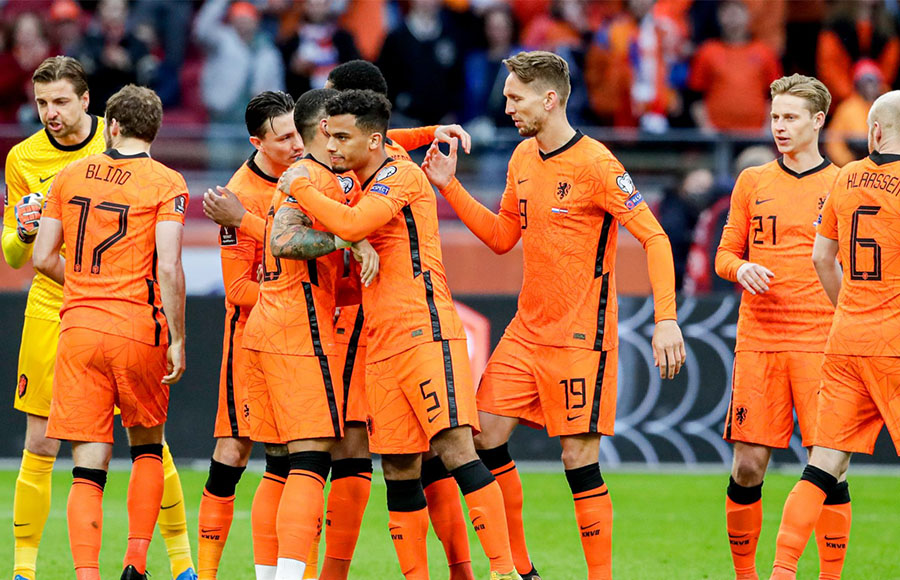 The Netherlands return to the European Championships after missing out in 2016. They also failed to make it to the 2018 World Cup finals, so this championship will mean a great deal to them. The Netherlands had a tough qualifying group being pitted against Germany. They lost to them at home but won the away game. All their group games are being played on home soil in Amsterdam so qualification for the knock-out rounds looks very likely.
Ukraine won't be an easy first opponent though. They were unbeaten in their qualifying group and finished ahead of defending champions Portugal, beating them at home. They've not made a great start to their World Cup qualifying group but did go to France and get a draw. Last October saw them draw with Spain so this is a team that can get good results against top sides. Will they cause a surprise in this opening game?  It's going to be a very interesting match indeed.
Back winners in 2021 at Marathonbet
Group F - Germany v France  (June 15) - Battle of the Giants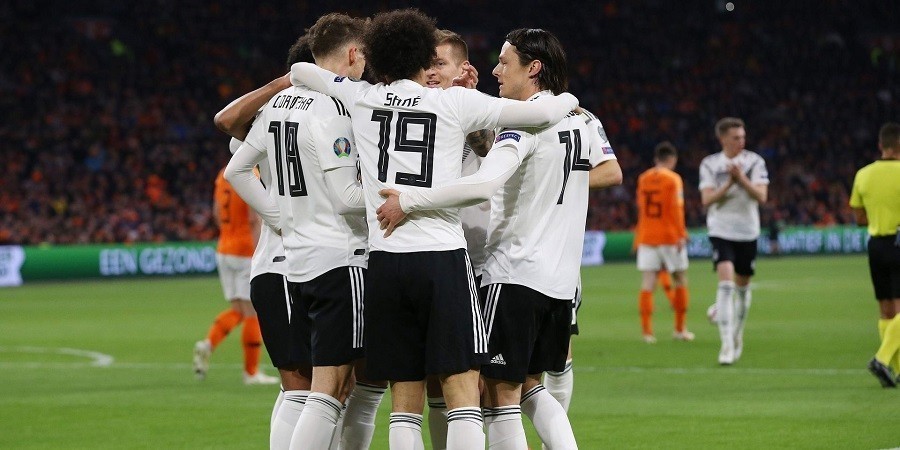 Group F is the toughest of them all in Euro 2021. As well as these two nations, there's the defending champions Portugal. There's also Hungary who must have shed a few tears over this draw. Germany v France could easily be a final and it's a vital game for both sides.
Germany had a poor World Cup in 2018 and haven't done that well in the Nations League with a 6-0 loss at Spain this season. They did win a tough qualifying group, finishing two points ahead of the Netherlands. A 2-1 home defeat by North Macedonia in March won't help their confidence.
France won their qualifying group after a tough battle with Turkey. Their aim is to add the European title to their World Cup win. Current form indicates they have a chance of doing just that. They had a win and a draw against Germany in the Nations League three years ago, Another win here would be a great start to their Euro 2020 campaign.
2021 is the year to join Bet365
Group D - England v Scotland (June 18) - The Auld Enemy Awaits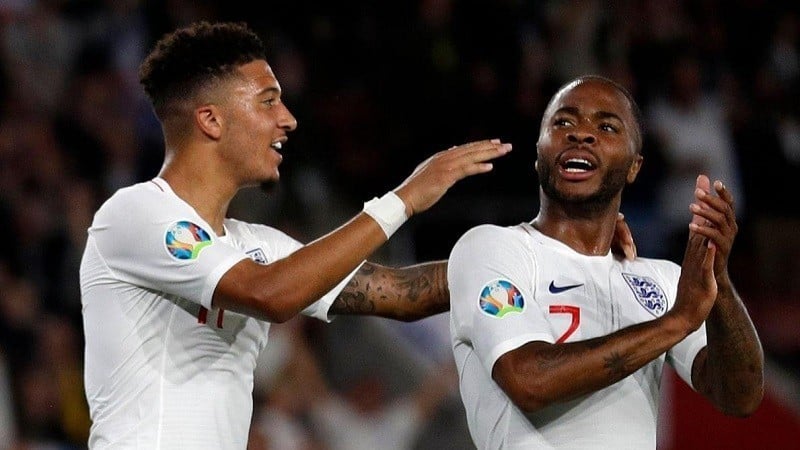 It's a Battle of Britain in this Group D match. Scotland aren't going to become European champions but they'd give anything to beat England. The Scottish side conceded 19 goals in their qualifying but finished third and then beat Israel and Serbia in the play-offs, both via penalty shoot-outs.
This is their first major finals since the 1998 World Cup. Two years before that, they reached the 1996 European Championship finals and played England at Wembley. They lost that match 2-0 with Paul Gascoigne scoring a brilliant goal. These two countries have been playing against each other since 1872.
They used to play each other every year in the now discontinued Home Internationals. This is their first meeting since 2017 but Scottish fans won't forget to remind England how they beat them at Wembley in a European Championship qualifier in 1999. Gareth Southgate won't need reminding as he played in that game. This is going to be a barnstormer of a match.
Bet on Scotland to win in 2021 at Marathonbet
Group F - Portugal v Germany (June 19) - Ronaldo to Shine?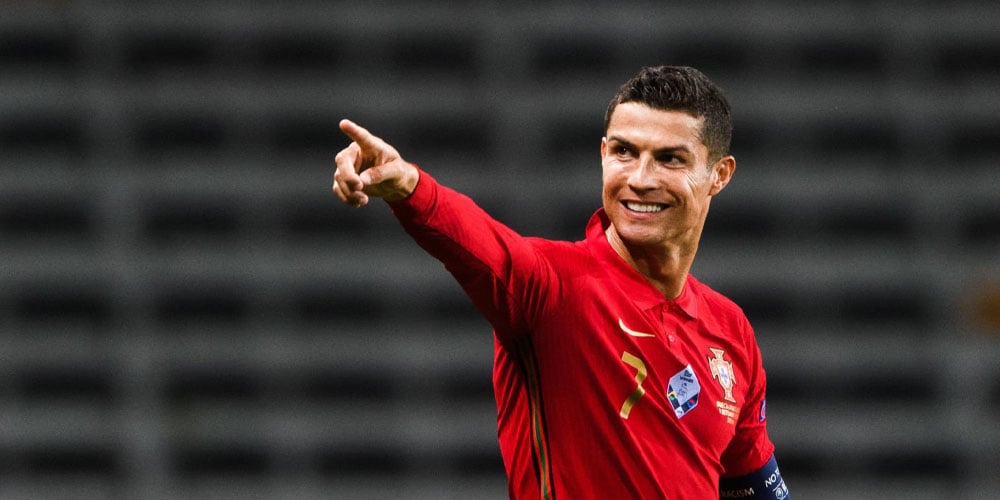 Portugal will be out to successfully defend the title they won in 2016. They will hopefully play Germany after having earned three points in their opening game against Hungary. Portugal would love it if France v Germany had ended in a draw.
This is likely to be the last European Championships for Cristiano Ronaldo. He won't want to see his team knocked out in the group stages. Portugal are a lot more than one player with stars such as Bruno Fernandes, Joao Felix, Bernando Silva, Diogo Jota and Joao Moutinho. This is going to be a cracker of a match, do not miss it.
Make a 2021 bet on Portugal at Bet365
Group E - Spain v Poland (June 19) - Battle of the Forwards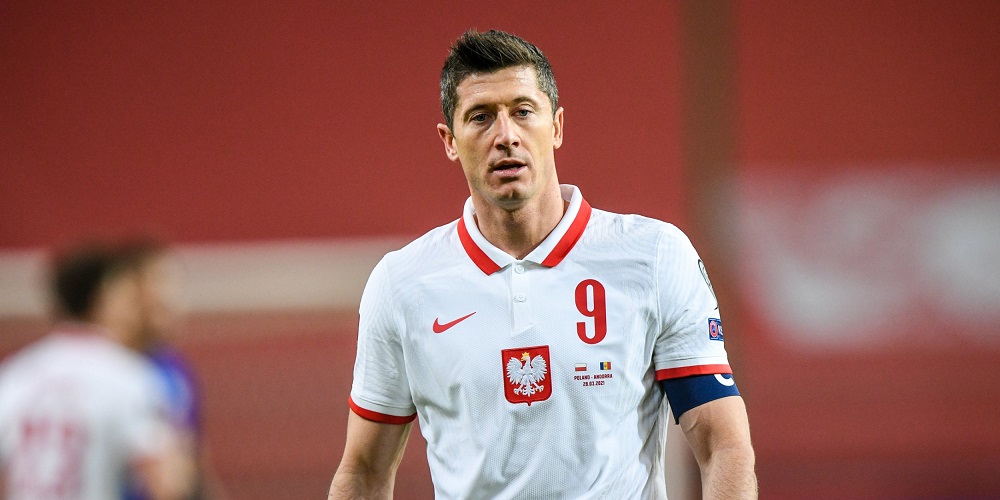 Can Robert Lewandowski score the goals that take Poland into the knockout stages? Polish fans will be praying that he stays fit for this tournament. Poland won their qualifying group finishing ahead of Austria and North Macedonia. It's not all about Lewandowski, their defence only conceded goals in three of their ten qualifiers. 
Spain won two European Championships and a World Cup between 2008 and 2012. Since then, the best they have managed is a couple of last sixteens. They will want much more than that in this tournament.  Only two of their current squad are in double figures in terms of goals scored. Can Morata match the power of Lewandowski or will Ramos score more goals? Watch this to find out.
Join the Marathonbet site in 2021
Group F - Portugal v France  (June 23) - French seek Revenge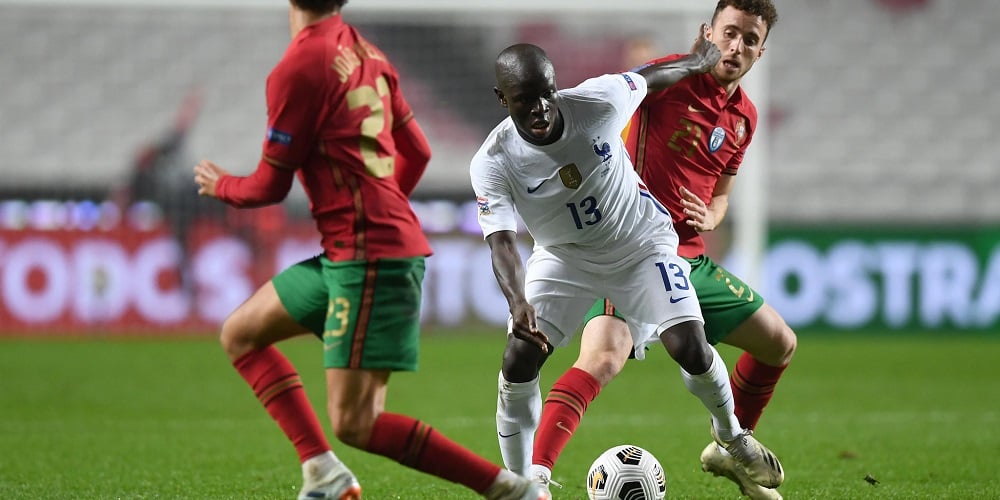 This is a repeat of the Euro 2016 final. France had home advantage but still lost to Portugal. This game is in Budapest and the final game for both countries in this group. Will one team be desperate for a win? It's possible and that will make this game even more thrilling. It might not have too many goals though, the two recent meetings between these countries both had under 2.5 goals scored in them. Regardless of how many goals are scored, this is another unmissable group match.
Back France at Bet365 to get revenge in 2021
When are all the games being played?
A fantastic set of games and there are lots more being played that you won't want to miss out on. Below we have a calendar that shows you when all the games are being played (UK times). An absolute feast of football awaits us.
Make your selections at Marathonbet
Other Euro 2021 News Items
BOOKMAKER, WHAT TO CHOOSE?
New customers only | Commercial content | 18+ age limit | T&Cs apply