Euro 2020: Where is it being held?
There's a different format for the Euro 2020 tournament. Rather than one country hosting the event, it's being played all around Europe but just which countries are hosting matches?
Euro 2020: One Tournament but Twelve Hosts
When it comes to a major football tournament, just who is the host can be an important factor. They don't have to qualify for the start and then have all their home fans cheering them on when the finals are held. When it comes to Euro 2020 however, it's a very different story. The current plan is for there to be not one host but twelve of them. This will see several teams playing home games during the tournament.
However, the ongoing medical crisis could see changes being made to these plans. England have offered to host more matches than currently scheduled due their successful vaccination campaign.  They are already scheduled to host the semi-finals and final as well as several other games earlier in the tournament.
One big question at present is how many fans will be able to attend the Euro 2020 games. We will know more about this come April 5. That's the deadline for each host city to tell UEFA how many fans will be allowed into matches. The UEFA executive committee will then make a final decision.
Only three times have the hosts won the European Championships. It happened in two of the first three tournaments with Spain being victorious in 1964 and Italy four years later. Back in those days, only four teams took part in the finals so it wasn't so difficult a task to achieve. We had to wait until 1984 for the hosts to again win the title when France were the champions. 
Countries Hosting Matches in Euro 2020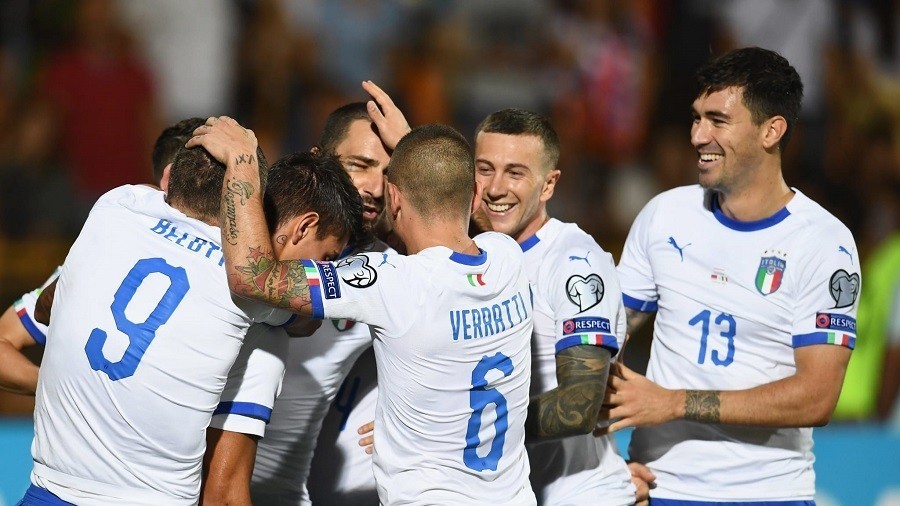 Check out the Euro 2020 odds at Bet365
2020 marked the 60th anniversary of the first European football championships. To celebrate this milestone, it was decided to have the tournament played all around Europe. It was six years ago when bids were first made to determine the dozen countries that would host Euro 2020. Little did we know what would happen in 2020. The tournament has been delayed to summer 2021 but retains the name Euro 2020.
It wasn't to be good news for Belarus, Bulgaria, Israel, Macedonia, Sweden and Wales who all saw their bids rejected. That has left us with twelve countries who will be holding games this summer. Each of these countries will be hosting group matches:
Azerbaijan (Olympic Stadium)
Belgium (Brussels Eurostadium)
Denmark (Copenhagen Parken Stadium)
England (Wembley Stadium)
Germany (Allianz Arena in Munich)
Hungary (Puskas Stadium in Budapest)
Italy (Stadia Olimpico in Rome)
The Netherlands (Johaan Cyruff Arena in Amsterdam)
Ireland (Aviva Stadium in Dublin)
Romania (Arena Nationala in Bucharest)
Russia (Krestovsky Stadium in Saint Petersburg)
Scotland (Hampden Park in Glasgow)
Spain (San Mames in Bilbao)
There will be several countries that will be playing home games in the group stages. Italy, Denmark, the Netherlands, England, Spain and Germany will all play their three group matches on home soil. That's good news for those countries with some pretty tough matches to be played, especially Germany who have France and Portugal to face. The odds on Germany winning Euro 2020 are 8/1.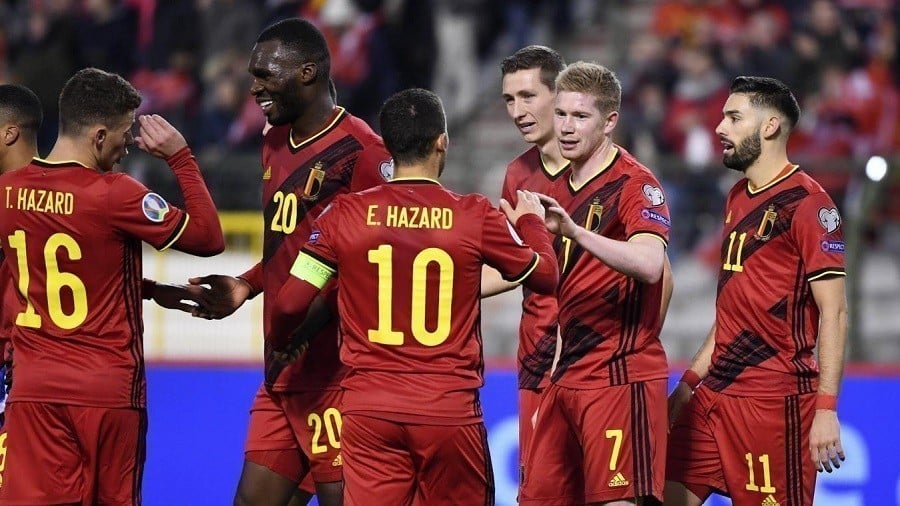 The last sixteen will see games hosted in Belgium, Demark, England, Hungary, The Netherlands, Ireland, Romania, Scotland and Spain.
With just eight teams left, the quarter finals will be played in Russia, Germany, Italy and Azerbaijan, It will be possible for Russia, Germany and Italy to be playing at home but each would need to finish third in their groups which would give them tougher draws.
The semi-finals and final will be played at Wembley Stadium. The latest Euro 2020 betting tips indicate that this could be pretty good news for England.
Bet on Euro 2020 at William Hill
Advantage England?

England last hosted the European Championships in 1996 but could only reach the last eight. Fans still have memories of their World Cup triumph in 1966 and are hopeful of another success this summer. They may well have good reason to be confident because of the way this tournament is structured. You can currently get odds of 5/1 on them becoming European Champions.
They may not be the outright hosts of Euro 2020 but if it might eventually feel that way. It takes seven games to win Euro 2020 and only in the last sixteen and the quarter finals would England not be playing at Wembley Stadium. All three of their group games will be played at the famous stadium and if they get that far, also the semi-final and the Euro 2020 final.
All the latest Euro 2020 news is at Bet365
Don't Miss Out on Euro 2020
BOOKMAKER, WHAT TO CHOOSE?
New customers only | Commercial content | 18+ age limit | T&Cs apply