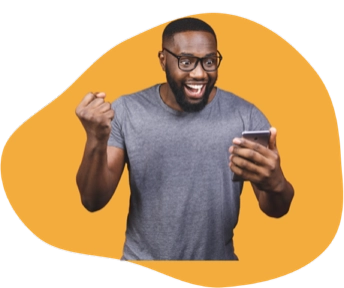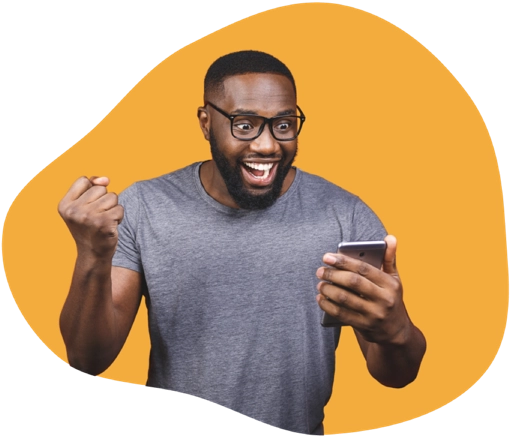 Offers you
Bonus up to :€500
New customers only | Commercial content | 18+ age limit | T&Cs apply
Limited offer!
Pinup Bet Bonus in D

ecember 2023

Best bonus : €500

Type of bonus : Deposit bonus

Minimum deposit : €5

Withdraw : No conditions
Pin-up.bet Sportsbook bonus review
Are you a sports betting fan? Create an account and grab the best Pin-up, bet sign up offer in 2023.
The promo code STYVIP has to be used to claim their impressive welcome offer.This sees new customers receiving a 125% Welcome Bonus that can get as high as €500 (or currency equivalent). It's not to be missed so join today.
Register your new account now!
Pin-up.bet membership comes with a lot of benefits for members, with a number of promotions and betting options available on the site. Their bonus is an impressive one as many other sites do not give a matched bonus of over 100% but Pin-Up.bet do. Remember to use the promo code STYVIP in the bonuses section of your account. We therefore suggest that you register an account with them as soon as possible.
How to get the Pin-up.bet welcome offer
At Pin-up.bet, gifts and various promotions are designed for all players. New users receive welcome bonuses. Regular players can participate in tournaments, increase their deposits, get no deposit bonuses on the Pin-up.bet website and much more. To access a wide range of sporting action to bet on, as well as the very generous promotions that will make life even more enjoyable, the promo code required to receive the offer is STYVIP. With that code upon sign up, the matching percentage goes up to 125% to a max of €500. Remember, it all depends on the amount of your first deposit; the more you deposit, the more you will get as a bonus in the end.
My Pin-up.bet account: How to sign up
The first process towards getting the bonus is definitely registering on the site. On Pin-up.bet, registration and signup is a very simple and fast process and one does not have to wait too long for account verification. It all starts with clicking on the "sign up" button located on the top right hand corner of the screen and this registration happens in the form of filling in information. In simple terms, your way to the bonus is summarized in three key steps: Create a new account ; Make a deposit; and Get your bonus.
In order to avoid any confusion and to help you ensure that you complete your registration correctly, we have outlined more detailed explanations of the steps to follow. So, when you're ready to begin your registration, simply follow any one of the links we have provided to be taken to the Pin-up.bet homepage.
1) Opening your Pin-up.bet account
To start you off, as already observed, click on the red "Sign up" icon on the top right corner of the screen to start the registration process. Choose the method of registration you want between mobile phone and email. To register, you will have to provide the following: Name/Surname, Gender, Birthdate, City, Country, Phone number, E-mail, Address, Currency and Password.
2) Verifying your account
After completing the registration process you have to verify your account by checking the details sent on email and activating the account. Here, you may have to submit a copy of your identity document seeking to confirm your personal information as well as a document confirming your legal capacity to carry out financial transactions using the payment details provided. You can attach a copy of the identity document in your Personal account, under Profile, Document upload section at any time, including immediately after their registration. Without this verification, you could be barred from withdrawing your money, since the Pin-up.bet bookmaker complies with the license rules and must verify players.It is also important that before finishing the registration process and proceeding to make the first deposit,
3) Deposit in your account
Once your account has been verified and you are sure that you have entered all the correct personal details, you are officially a member at Pin-up.bet and can proceed to make your first deposit. The minimum amount that you must deposit to be eligible for the welcome bonus is €10, and all available options of payment methods can be found on the sites 'Terms and Conditions' page. Once your deposit has been made, your 125% matching amount welcome bonus, that can be as high as €500 will be credited to your account - provided the terms and conditions of the bonus have been met.
4) Place to qualify 5x roll-over Accumulator bet 
The bonus must be wagered with accumulators from the real balance in 5 times the amount within a month. All accumulators with 3 or more events are accepted, the odds of each event should be 1.4 or higher. As mentioned before, the amount of bonus attracted depends on the amount of deposit placed. This works in the following order:
From € 10 to € 99 — 100% bonus;
From €100 to € 199 — 110% bonus;
From € 200 to € 299 — 115% bonus;
From € 300 to € 399 — 120% bonus;
The maximum bonus within the promotion is €500 for a €400 deposit.
5) Use the Welcome Bonus amount in 30 days
It is important to be aware that this bonus amount is subject to a time limit, after which it will expire. This bonus is valid for 30 days after your customer account has been opened, and once the bonus expires the bonus amount and any winnings associated with the bonus will be removed from the account.

To learn more about latest promotion available, don't hesitate to check out our Pin-up Bet promotion page .
Pin-up.bet Bonus sign-up terms and conditions
The promotion will only be applied to each customer's initial deposit, and the bonus will be equal to:
100% of the deposited amount for deposits under €99);
110% of the deposited amount for deposits from € 100 to € 199);
115% of the deposited amount, for deposits from €200 to €299);
120% of the deposited amount, for deposits from €300 to €399);
125% of the deposited amount, for deposits from €400 and greater. The maximum bonus amount is limited to €500.
To get the bonus after signing up, the customer must:
make sure their account is complete with valid and accurate details;
make a successful deposit in the Sports section of the Pin-up website .
If the client fulfills the conditions described in clause 3 in a different order — for example, filled out their profile after making a deposit — the bonus will still be credited, but only if the client has not yet applied for withdrawal.
The bonus will be automatically credited to the customer's bonus account if the requirements of clauses 3 and 4 have been met.
Bonus wagering requirements must be met within 720 hours (1 month) since the bonus was obtained. When this period expires, the bonus balance is nullified automatically and any winnings on the bets made with the bonus balance that haven't been settled yet will be cancelled.
To transfer (wager) the bonus amount from the bonus account to a real one, the client needs to place bets for 5 times the bonus amount from the real account. To wager, you need to use acc with 3 or more events, with min. odds 1.4 or higher for each event.
A bet only counts towards wagering requirements when it is settled (when the bet gets assigned a "Won" or "Lost" status in the "Bet history"), and not when it is made.
Settled bets that have been assigned a Refund or Partial Refund status (eg, when wagering a "Handicap bet (0)" and "Total Over 2") will not count towards the wagering requirements.
If multiple bets were made on one event, only the first bet to be settled will count towards the wagering requirements, given that it meets the requirements of clause 6.
Bets settled via the "Cashout" feature (Insurance) or edited via the "Edit bet" feature will not be included in the wagering under any circumstances.
The clients must also be aware that multiple bets are settled exclusively in the priority order established by the company's internal software algorithms. If a client makes multiple bets on one event, whether single or accumulator type, only the first bet to be settled will count towards the wagering requirements. For various reasons, the order of settlement might be different from the order the bets were made in the system. Any complaints regarding bets settlement order and thus their contribution to wagering requirements, will not be considered by the Company.
The bonus funds only become available for betting when there is not enough money on the real money balance to make a bet. Your balance will switch automatically if there is less than €0.5 (or equivalent in another currency).
Bets made with bonus funds are settled according to the bookmaker's general settlement rules. However, no bets made with bonus funds contribute towards wagering requirements.
Whenever a bonus is transferred to the real account, its value cannot exceed twice the amount of the initial bonus. If the bonus value exceeds this amount during the transfer, the real money balance will only be credited with double the amount of the initial bonus and the rest of the bonus funds will be cancelled.
A bonus will be considered to have met its wagering requirements either upon completion of these requirements by the client or if both real and bonus account balances are below the minimum bet amount and there are no unsettled bets in the "Bet history". Any other bonuses or free bets cannot be received by the client until the current bonus has met its wagering requirements.
Every customer is allowed to use this bonus offer only once.
This offer is available to customers owning only a single gaming account.
Any bonus funds credited to the user's account can be used for making bets on sporting and other events promoted in "Live" and "Pre-match" sections.
By activating the bonus during the sign-up process, the Client thereby accepts the terms and conditions of this promotional offer.
The bonus is available only for one gaming account per person, family, household, computer, or IP-address. If we detect any terms and conditions violations and/or suspect any fake accounts, or disallowed gambling group activity, the Company reserves the right to cancel any winnings or bonuses on these accounts and block these accounts.
The promotion is meant to create a fun and welcoming experience. The Company reserves the right to declare the bonus void if we discover any unfair play strategies, such as multiple bets by one client, grouping activity to guarantee zero risk bets, and other strategies we deem unfair.
The company reserves the right to request an identity check of any user and temporarily suspend any settlements to their gaming account while the identity verification is taking place.
These conditions can be changed and amended, both while the promotion is running and at any other time.
Please note that at the time when payment is requested your bonus balance shouldn't contain any active bonuses, otherwise, in processing the payment request the Company reserves the right to nullify any active bonuses and their associated winnings.
Claim your Pinup-bet bonus now!
Our tips on how to use your Pin-up.bet free bet
So, now you have met all the conditions and are registered on the Pin-up.bet site . It is time to make it count and you have a great welcome bonus to start you off. With the minimum odds you are supposed to place being 1.4 or 2/5 in the fractional bets, we recommend that you place your picks closer to that and not too high, for the risk of losing is higher with very high odds. Also, the bonus will only expire after 30 days, so you have a lot of time to think out well on how to invest your bonus amounts. Take time and do some research on the bets you wish to place as there are a lot of offers and markets across the events on Pin-up.bet.
Getting the Pin-up.bet welcome offer step-by-step
What to do
Ensure that when you register your account, accurate information is supplied. You must use the promo code STYVIP if you want to receive the welcome offer. Verifying your account is also necessary. This is an offer that is totally dependent on your initial deposit with the site.
You must deposit at least €10 to receive a welcome bonus. To receive a 125% bonus you need to deposit €400. This sees you receiving €500. The bonus funds must be wagered 5x in 30 days. You must place accumulators with at least three selections and with minimum odds of 1.4. 
Take some time to do some research and bet on selections that have a good chance of getting you a return. Make sure that you fulfill the wagering requirements in the 30 days or the bonus will be lost.
What not to do
Do not supply the site with inaccurate details. Nor must you forget to verify your account. When you make your initial deposit, do not make one of less than €10 as that will not see you receive a bonus. 
The maximum bonus is €500 from a deposit of €400. there is no need to deposit more than that as it will not lead to a higher bonus being received. Once the bonus has been received, do not place singles or doubles as they are not going to count towards fulfilling the wagering requirement. 
Do not place bets on selections with odds of less than 1.4 and definitely don't cash out any bets. Make sure that you do not forget the bonus is only valid for 30 days and will be lost if the wagering requirements aren't met by then. it on the next supposedly good thing. 
When making your selections, it is best not to just place bets on the first events that have the minimum 1.4 odds. Do some research and take your time, there are 30 days to fulfill the wagering requirements.
Pinup Bet other bonu

ses

The Pin-up.bet Welcome bonus is not the only promotional offer available at the site, you can find many more generous offers by clicking on the site's 'Promo' tab, which can be accessed on the homepage header. 
Cash out at Pin-up.bet
A great development in the betting world for a while now, is the Cash Out feature, as it has completely changed the whole aspect of winning bets. Pin-up.bet also has this on selected events that come with the Cash out icon and it can be used on both single and multi bets. Cash out ensures that you can get a portion of your money back in the event your picks don't go as expected.
Pinup bet Casino Bonuses
The fun doesn't stop at the sportsbook; Pin-up.bet also has an excellent casino as well. You can join and receive a 120% welcome bonus of up to €500 for deposits made within an hour after registration, and 100% for deposits made later and both these come with 250 free spins if the first deposit is of €50 or more.
To learn more about this bookmaker, you can check out our full review of Pinup bet .
Frequently asked que

stions about Pinup Bet

Pin-up bet is perfect for accumulator enthusiasts as they offer enticing bonuses on all multi-bets. The amount of the bonus depends on how many legs are included in the bet and can range from 5% up to a full 100%. Find out the full details through the following link: 

What is Pin-Up Bet's Accumulator Bonus?

Pin-up bet offers new users a generous sign-up bonus of 100% to 125%, depending on the deposit amount, with a maximum of €400 that can be received. Click on the link to find out the full information including the rollover requirements:

Does Pin-up Bet Offer any Special Promotions for New Users?

Last review for the Pinup Bet bonus checked the 1 December 2023 by SportyTrader with an overall score of 6.5 out of 10