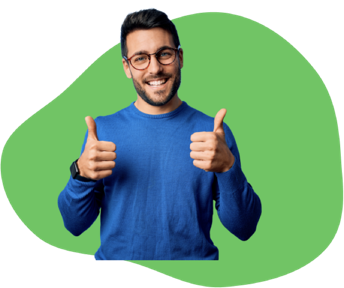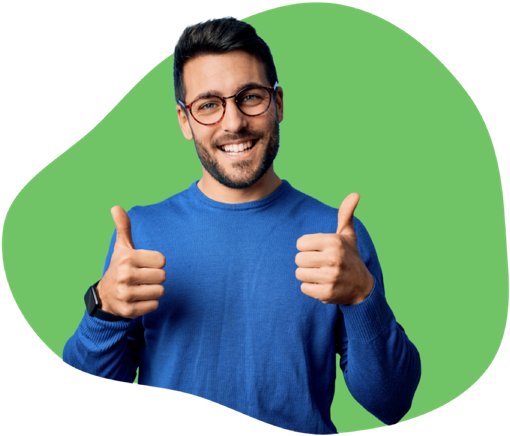 Offers you
Bonus up to :£50
New customers only | Commercial content | 18+ age limit | T&Cs apply
Limited Offer!
Sportingbet
Sportingbet: Our opi

nion

Comprehensive range of betting opportunities on a classy website

Extremely broad choice of alternative bets on football

Good offers for new customers

Exciting games to play in their casino

Limited live betting markets

Odds are usually poorer than other bookmakers

No live streaming

SEE THE OFFER

Formed in 1998, Sportingbet is among the biggest gaming sites you can come around with an offer of more than 90 sports to bet on and also serves the unforgettable sports betting experience with options for tournaments, leagues and individual games of your choice ranging from football, volleyball, basketball, tennis, handball or ice hockey. That and a  welcome offer that can see you receive as much as £50 in free bets, an Odds Boost Token, 20 free spins and a £10 Casino bonus makes this a great site to join.

There's also options on live betting on the various games as well as live casino, promotions and what's more, a mobile app to make the experience much easier and even better.For the last minute bettors, the site has a tab for reminders on games starting in a short while plus one can choose their favorite games. In compliance with the standard terms and conditions, the site also offers bonuses and options on the user's account on managing the bonuses. In totality, about 30,000 betting options are available on the site each single day.
Rating

7/ 10
Sportingbet Bonus
The site currently offers its new customers a welcome offer that can see you receive up to £50 in free bets, an Odds Boost Token, 20 free spins and a £10 Casino bonus. To receive this offer you are required to register a new account with the Sportingbet website. 
You get rewarded as you complete their four Welcome Challenges, plus get an extra £20 FreeBet when you complete all of them. The four challenges are:
The Football Challenge - Bet £10 or more on any football market that has minimum odds of 1.5 (1/2) to receive an Odds Boost Token and 20 free spins.
The Acca Challenge - Receive free bets of up to £10 when placing an accumulator that has at least three legs, each having minimum odds of 1.5 (1/2).
The In-play Challenge - A back-up bet is received when betting  at least £10 on an in-play single with odds of at least 1.5 (1/2).
Casino Challenge - A £10 Casino bonus is received when you bet £50 or more on any casino game.
This is a rather unique kind of welcome offer. As you complete each challenge, more rewards will be received. It's well explained on their site as well as our Sportingbet bonus page.
Sportingbet in short
Site
Gambling licence
Site in english
Mobile app
£10 Minimum deposit
£0.50 Minimum bet
Bets
Live streaming
Football pool
Accumulator
Stats
Cash-out
Payment method
Payment available
Cost

T&Cs according to your country

T&Cs according to your country

T&Cs according to your country

T&Cs according to your country

T&Cs according to your country

T&Cs according to your country

T&Cs according to your country

T&Cs according to your country

T&Cs according to your country

T&Cs according to your country

T&Cs according to your country
Payment method
Payment available
Cost

T&Cs according to your country

T&Cs according to your country

T&Cs according to your country

T&Cs according to your country

T&Cs according to your country

T&Cs according to your country

T&Cs according to your country

T&Cs according to your country


T&Cs according to your country

T&Cs according to your country
REGISTER!
Once you have signed up with Sportingbet, you will be eager to start making wagers. To place a bet you need to transfer funds to your new Sportingbet account. The site has a list of options that include the most commonly used ones like PayPal and Skrill. You can also attain this via prepaid cards, including Visa and Mastercard as well as bank transfers.
Methods of Payment
Security of the user's payments is among the top concerns at Sportingbet. From the payment options offered, a lot of them are online transactions which are more secure than card transfers because the information carried over such a medium is almost always heavily encrypted and locks out third parties. Apart from that any communication between the user and Sportingbet is also encrypted at a high level, depending on the user's browser.
Using 128 bit Secure Socket Layout (SSL) encryption software, the company guarantees any info entered, including payment and personal details are automatically protected and in case of payments by card, the user is also protected in the event that fraudulent use of the card is suspected. This largely relies on the fact that most card issuers provide the right for a user to dispute a transaction in the event that fraudulent use is suspected. Sportingbet also supports online authentication protocols put in place by Visa, MasterCard and others.
Sportingbet Desktop Site
The genius decision to be registering a Sportingbet account will see you joining a site that has a very user-frendly website. The user has a view of all the key games on offer on the day and near future plus thousands of bets on offer. The dropdown menus with highlights and favorites add to the user experience making it easy to view matches of importance from a collection of sports that include football, darts, tennis and many more. For the late bettors, there's a blinking reminder to show the remaining time before given matches get underway.
The home page of the Sportingbet site is made to be very user friendly. On it, the user has a view of all the key games on offer on the day and near future plus thousands of bets on offer. The dropdown menus with highlights and favorites add to the user experience making it easy to view matches of importance from a collection of sports that include football, darts, tennis and many more. For the late bettors, there's a blinking reminder to show the remaining time before given matches get underway.
Get all Sportingbet offers now!
Sportingbet App
The application is meant to make the experience even better and can be accessed from both the IOS Appstore and Androidplaystore. The app is easy to download and has all the services on the bookmaker's site, including promotions, social media access and deposits and withdraw options.
Sportingbet Online Rules
It doesn't take long to register with this site and then claim their welcome offer.  There are several rules that need to be followed when you do register. The user will be required to use true and legal names. As depicted in the terms and conditions, the names in the Sportingbet account must match the true and legal name and identity and the name on the account registration must match the name on the credit card(s) or other payment accounts used to deposit or receive monies into the user Account.
The maximum amount that may be withdrawn is $20,000 or the equivalent amount in EUR or GBP currency every 30 business days. All amounts larger than that will be paid every 30 business days until the full withdrawal amount is reached. This condition also applies to winnings of progressive jackpots.
The maximum aggregate amount that a user may win via the Sports betting facilities within any 24-hour period shall be equivalent to EUR 250,000. The maximum amount that a user may be allowed to win on any single bet is an equivalent of EUR 10,000, depending on the selected currency. Failure by a user to access their account in a consecutive 365 days will cause the account to be deemed inactive and an administrative charge will be made on the account on the day after the end of the 365 days and every 30 days thereafter until a bet is placed, to reactivate the account.
Get the Sportingbet bonus now!
Sportingbet Sports: the offer
Sportingbet offers a variety of sports disciplines to bet on, which includes the most popular ones like football, basketball and volleyball among others giving the user a great and pleasantly challenging experience. All fantastic reasons to register an account with Sportingbet.
Sports Covered on Sportingbet
Basketball Baseball Cricket Formula 1 Ice Hockey Golf Handball Cycling Tennis Volleyball Football Track and Field Motorbikes Rally American Football Ski Rugby League
In addition to these sports, Sportingbet also allows you to bet on other sports such as boxing, darts, Rugby Union, bandy, biathlon, speedway, trotting, water polo, snooker, chess, combat sports, cross country skiing, floorball, politics, ski jumping.
Discover the Sportingbet bonus on your favourite sport!
Types of Bets at Sportingbet
The different sports on offer on Sportingbet come with a great number of markets for you to place bets on with what you receive in the welcome offer received when joining this site.
Football for example, comes with among other markets, number of goals, correct scores, handicaps, half time/full time, double chances and so on. With rugby, there are various tournaments covered including the Rugby League and Rugby Union both of which come with a number of markets.
Basketball too has various competitions on offer for both men and women, across the NBA and Euro leagues. All these give a good variety to choose from. Both the popular and less popular sports, as well as politics, are represented here, leaving no one locked out.After logging in with the username (otherwise known as ID) and entering the correct password, there are several bets on offer that a user will come across and a pick here will appear on a bet slip on the right hand side of the home page. The user is then required to specify an amount to stake and on what kind of bet; single bet, multi bet or system bet then by clicking next, they have an option to either cancel or confirm the bet. Once confirmed, a bet can't be reversed.
There are winning limits prescribed, per player per day and per week and payouts are done up to the maximum winning limits set. The winning limits per player, per week are capped at EUR 250,000 but the same could change subject to fluctuations in the exchange rates.The company also watches out for irresponsible betting and at the same time puts in measures to protect the user. Should a user lose in stakes, amounts reaching EUR 5000 or more within a period of a month (four weeks), the company may take measures deemed suitable to prevent the player from further losses.
See all bets offered by Sportingbet!
Sportingbet Football Betting
Football accounts for the most bets in the world today and at Sportingbet the user's needs when it comes to the most popular sport in the world are well catered for.
Sportingbet offers the most competitive odds on the big games as well as the not so popular. About 70 football events will be up for betting just about everyday and with many big competitions coming up every few years, the guarantee of more football events is even more real. League matches from around the world, domestic and continental club cup games are all on offer on Sportingbet and added to the various markets each  game offers, the variety is as big as is the experience. Special winning limits are also available for football events, including a limit of EUR 250,000 and EUR 100,000.
Betting on correct scores, which are not in the lineup offered voids a bet if in the end that is the result but there is the option of requesting for other odds not necessarily listed among the correct score options. Football betting is as wide as the sport is popular and offers up to 32 options to bet on. Just imagine what a great time you will have once registering with this site.
These include: Correct score, First goal, Last goal, goal scorer, total number of goals in a match or day, total number of goals in a tournament, winner in a tournament, first change of trainer, first yellow card, half time betting, yellow cards and red cards, team to win both halves, total of shirt numbers for goal scorers, player to score most goals in a match, own goals, how first goal will be scored and more. 
Sportingbet Live Betting
Live betting is the in-thing in the world of betting today and Sportingbet, just like most of the other betting sites in the world, offers the platform to place bets on matches that are already underway with the promise of not missing an opportunity or an event during matches.  Ideal opportunities for you to bet on and claim their welcome offer. Live betting offers the advantage of choosing when to place a stake and with the odds fluctuating, a player can choose to only stake when it is conducive
The "Live Highlights" icon on the home page also makes it very easy for bettors to get to the live matches and see just how their bets are progressing. The red and green arrows constantly blinking show the fluctuation of the odds, making it easy to pick on the best time to bet.
To place a live bet, select a live event from the list offered and it will open a new page with a display of all the other events available on the left. The center of the page has a list of the options available for the selected event and a user can pick his bet there, which adds it to the bet slip. Next, the user will have to decode on the amount to place on the bet and once a pick is approved a confirmation notification will be sent, otherwise, the reason for rejection of a bet will also be given. 
For example, with the live betting facility, a user can pick on the best time to place a stake in an ongoing match or even pick which team would score next, in a football game. One also gets to pick favorites so that they can never miss matches of their favorite team.
View all Live Bets available at Sportingbet!
What's good about Sportingbet
The Sportingbet home page interface offers coupons that come with all the matches of a user's interest. These could be a bettors' favorites or a particular league or tournament. It makes it easy to make selections and to access matches of importance and there is also a coupon for all of the day's matches, also making easy the user's experience.
Sportingbet Promotions
Sportingbet has a user friendly mobile app that offers an exciting experience for players betting through mobile and what's more ; there is an enticing reward for the user who places the most winning bets via the mobile app or mobile site, monthly - a £250 FreeBet. You can find out more about their current welcome offer on our detailed bonus pagebut with restrictions ; bonuses may only be used in relation to such facilities as may be specified when the Bonus is offered to the user.
Acceptance of any Bonus is always in accordance with additional terms and conditions given, governing the same.Exciting promotions on the site normally would keep the user glued and taking part gives them the opportunity to gain through the bonuses on offer as well as many more prizes that come up with time.monitoring the bonuses is easy ; with the current and past bonuses enjoyed by a winner easy to manage and also gives an order of the targets to be achieved by a user to get the most from the bonus. In the ''My current bonuses'' page a user can perform various tasks incliding claiming the bonuses or deleting the same.
Sportingbet Promo Code
Time and again Sportingbet offers promotions to encourage betting. Some of this are encouraged through the mobile App where there's a bonus on the most successful bets, for example the £250 FreeBet to the customer who places the most winning bets via the mobile app or mobile site, monthly. To get the app, visit the Google Play Store and search for "Sportingbet Sportsbook" then install on mobile device.Its features include :
Live streaming and live betting on games
Payments – enables user to make deposits and withdrawals
Notifications – a user can track their bets with alerts
Cash Out – it allows for one to get their winnings paid out before the bet has been settled
Custom Toolbar – A user can select and sort the icons they want to see at given times
FreeBets – a user can access and keep track of the Free Bets
Find out all details about the Sportingbet promo code by reading our review.
Take advantage of all Sportingbet Promotions now!
Cash Out
Cash out is the option that allows a player to withdraw from single and multi bets even before the outcome of a bet is determined and winnings collected at that point of the game. The cash out function on Sportingbet is available on the single and multibets but if bonuses are used to place bets the function will not be applicable for obvious reasons.
Cash out is also not available for bets placed as 'Free bets' and also not available on system bets or when placing a qualifying bet for their welcome offer. Using the Cash Out function has its advantages; with it a user can safeguard their winnings, minimize losses and increase their account balance immediately without having to deposit. The Cash Out option is displayed in the 'My bets' section of the bet slip (live betting) or the 'Cash out' section (prematch). It is however important to note that the Cash Out option may be rejected if the bet has been frozen, closed or the respective odds have changed. The likelihood of a bet being won or not determines the changes that continually happen with a bet and Cash Out values are affected too. They are adjusted time and again to reflect the state of the game.
Check out Sportingbet's Cash Out offers!
Sportingbet Free Bet
A Free Bet is a specific promotional offer the Sportingbet sports betting and live betting sections. Free Bet on Sportingbet allows a user to bet without a deduction being made on their account. Free Bets have relevant restrictions, based on matches, sports, or specific devices; the restrictions will always be visibly displayed on the website above the bet slip in the Free Bet overview.
The Free Bet is offered automatically for the valid sports that can be played with it or be preserved for a later bet. Unless stated otherwise, the offer of a Free Bet is only available to real – money players with one required to place at least EUR 10 in the account to be eligible.
Free Bets settled as "won" will be equal to the value multiplied by the odds stated on the bet slip minus the Free Bet value and a bet placed using Free Bet if settled as cancelled is deemed invalid. A Free Bet can be placed both as a single bet or a multi bet but the Free Bet value cannot be split between bets and it may at some point have a validity period for which if not used, will expire, or rather, becomes invalid. You can read more about their promo code on our dedicated page.
Sportingbet customer service
Customer Service at Sportingbet is designed to give prompt reaction to queries placed and in the most satisfactory manner possible. It could be a question about their welcome offer or a technical issue perhaps.
A user can contact the site via filling the form at the contact page, which also specifies the particular complaint. The contact form allows one to select the most appropriate topic in order to guarantee the best service possible.
For example, the options include queries on the access to the account, betting, deposits, withdrawals and account balance, change of account details, promotions available, betting via mobile, casino, feedback and many more that may not be listed. The form also guarantees user privacy as there is a subsection private questions and such specifications. There is as well a list of the Frequently Asked Questions (FAQ), this further makes it easy for the user, and the responses are prompt too. In case the user is not satisfied, a separate segment is provided for personalised questions delievered by email.
Here one is required to provide some personal information and submit the same with the particular query. To make sure no one is left out, the page also has a telephone contact with availability from Monday to Sunday 9am to 9pm GMT.
Registering with Sportingbet 
If you want to claim their welcome bonus, then you do need to become a member of the Sportingbet sportsbook. It's not a difficult registration process and will not take you too long to complete. If you follow the steps below, then you will swiftly become eligible for all that the site has to offer:
Go to Sportingbet.com
Fill in the registration form
Place funds into your new account
Verify your account
Sportingbet Sign Up: How to open account
If you decide to register with Sportingbet, then the sign-up process won't take you too log at all. It is a relatively straightforward process to go through. It can be even easier if you follow the step-by-step guide that you can read below. Once the registration process is complete and you have funds in your account, you can begin completing the challenges they set for their welcome offer:
1. Go to Sportingbet.com
Use the links on this page to be taken to the Sportingbet sportsbook. You will see the details of their welcome offer and can then go to the top right-hand corner of the page and click on the 'Register' box. This will take you to the registration form.
2. Fill in the Registration form
Initially you are asked to supply your country of residence, email address and password. Next up, you need to give your name and age of birth. Your address is needed for verification reasons and your mobile number needs to be given. You will receive an email confirmation. 
3. Place funds into your account
Once the registration process has been completed, you will be given the opportunity to decide which payment method you wish to use. There is a good choice of these at Sportingbet so this shouldn't present any problems at all. When this choice has been made, there is a link that gives information regarding deposit limits and how much can be placed in your account if using your chosen payment method, generally this is £10. The amount deposited does not influence the size of your welcome offer.
4. Verify your account
It is important that your account is verified. The site needs to have confirmation of your age and ownership of your payment method. They do not need to have members who are either not old enough to gamble on their site and/or are using a payment method that the member doesn't own. Production of documentation is required to prove that there are no problems in these two areas. There is information on the site that tells you all the valid documents that will verify your account.
Responsible Gambling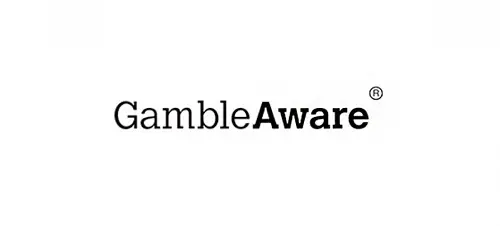 Responsible gambling is very important and the Sportingbet site has a lot of useful information about the subject. This includes a link to the GambleAware site that offers great help on this subject.
Sportingbet:   What alternatives are there to betting on sport?
There are a lots of betting opportunities at the Sportingbet Casino. There is no welcome offer but you will have access to a good set of promotions (none requiring a promo code) to enjoy. Becoming a site member is a straightforward and swift process. You just need to click on one of the links on this page to be taken to the Sportingbet site. The registration process will be over before you know it and then you can make your first deposit with the Sportingbet casino. There are a great number of games to be played and some great promotions too. That includes Daily Drops, Weekly Wins, daily cash drops and prize draws. With games that have huge cash jackpots, you'll love this casino. Sign-up today and begin your Sportingbet Casino adventure.
Review on Sportingbet checked the September 29, 2022 by SportyTrader with an overall score of 7.0 out of 10.