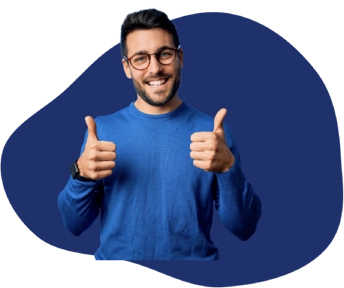 Offers you
Bonus up to :£50
New customers only | Commercial content | 18+ age limit | T&Cs apply
Sportingbet App
Our review on Sporti

ngbet betting application

Advantages

Up to 30 payment methods

Excellent welcome bonus

Simple app layout for ease of use

ACCA bet insurance option

Disadvantages

Customer support live chat is not available 24 hours

The mobile app does not perform as smoothly as the website

Download the app!

Sportingbet is a sports betting enthusiast's dream. Offering up to 30 sports and over 8,000 betting markets, Sportingbet caters to every bettor's sports preference. The website and application are easy to navigate and extremely user-friendly, which makes it suitable even for newcomers. Sportingbet offers a sign-up bonus that does not require a promotional code and will automatically activate when you make your first deposit. The sign-up bonus includes up to £50 or currency equivalent in Freebets, an Odds Boost Token, and 20 Free Spins. Additional promotions may be available based on your location. Their app also provides loads of helpful features and several additional personalised promotions that you can claim as soon as you sign-up. What are you waiting for? Register for free now!
Sportingbet App: The welcome offer in December 2023
Due to recent changes in legislation, Sportingbet no longer operates in the UK; however, they still have an extensive list of accepted countries. The welcome bonuses are simple to understand and are based on the first deposit you make to fund your account. Sportingbet matches 100% of your first deposit and automatically allocates you 20 free spins for their casino games. Their betting services are available in more than 20 countries, and the minimum deposit and registration criteria differ from one country to another.  
For more information, check out our Sportingbet bonus review.
Additional offers
Once you have made your first deposit, Sportingbet also gives you several additional promotional benefits called "welcome challenges," which include: 
The ACCA challenge. Here you can get free bets when you place an accumulator bet with 3 or more selections.
In-play challenge. This gives you a free backup bet when you place a bet on an in-play game. 
Football Challenge. With this promotion, you can get various odds boosters, and 20 free casino spins when you place a football bet. 
Other promotions are also available, but they differ depending on the country in which you place the bet. Minimum bet amounts also differ by country, but the average minimum wager required to qualify for the promotions is the equivalent of £10 for sports betting and £50 for the casino challenge. You can find out more about current promotions on Sportingbet promotion page at SportyTrader.
Download Sportingbet on Android
Android device users will be glad to know that Sportingbet provides an app that is compatible with almost any device. Depending on the regulation of different countries, the Sportingbet app may not be available in the Play Store for download. If you are from one such country, Sportingbet has made it possible to download the app directly from their official site. Their site is safe and secure, and the app can be downloaded in under a minute. Below is an easy step-by-step guide to download and start using the Sportingbet app. 
How to install the Sportingbet app on Android with Play Store?
Do a quick search in the Play Store for Sportingbet to check if it's available in your region. If it is available, then you're in luck and can proceed to download it right away. Here's what you need to do:
Click on the secure link
Complete the registration information (there is no promo code required)
Go to the Play Store and search for Sportingbet Sports Betting (make sure that it is the correct company)
Install the app on your device
Log in and start betting
Let's go through these steps in more detail: 
1. Click on the secure link
This is the first step to getting started. The site is completely safe, and downloading the app will not harm your device in any way. Once you click on the link, you will be redirected to the Sportingbet site where you can register. 
2. Complete the registration information
You will not need to add a promotion code to qualify for the various promotions available. Sportingbet will allocate the promotions automatically when you complete the full registration process. Ensure that all the information you provide is accurate. 
3. Go to the Play Store and search for Sportingbet Sports Betting
Once you've registered, it's time to download the easy-to-use app. Go to your device's App Store and search for Sportingbet Sports Betting. Look for the famous blue, white, and red logo and ensure that you select the correct app from the results. 
4. Install the app onto your Android device
You're almost there! Next, click on install, sit back, and let the magic happen. The Sportingbet app takes very little time to download and install. You should be on your way in just a couple of minutes. 
5. Log in and start betting
Congratulations! You now have the full Sportingbet app; all you need to do is log in to your account and place your bets. As soon as you log in, you will see your welcome promotions and can start using them right away. You can also head to the promotions page and take a look at the personalised promotions that Sportingbet has in store for you.
How to install the Sportingbet app APK if it's not on the Play Store?
In some instances, Android device users will find that the Sportingbet app is not available in the Play Store due to the regulations in your country. No problem! Sportingbet makes it easy to download the app directly from their site. Here's what you need to do: 
Click on the secure link and head over to the bookmaker's website
Click on register and complete the relevant information
Authorise unknown sources on your device
Click on the button labelled "New Android App" to download the application 
Log in and start betting
However, if you are not comfortable downloading apps not from the Play Store, you can play on the mobile website and still enjoy all the fun!
Download Sportingbet on iOS
If you use an iPhone or an Apple device, then you're in luck. The Sportingbet app is available to download directly from the App Store. Here's how you can download it:
Click on the secure link 
Complete the relevant form (there is no promo code required)
Go to the App Store and search for Sportingbet Sports Betting (make sure that it is the correct company)
Install the app on your device
Log in and start betting
How to install the Sportingbet app on iOS?
The process is very similar to the Android app download. Here's a quick recap. 
1. Click on the secure link
Clicking the secure link will redirect you to the Sportingbet site. The app is available in the App store, so you can rest assured it's safe. 
2. Complete the registration information
Go ahead and complete all the information required as accurately as possible. All of your personal information will remain safe and protected. 
3. Go to the App Store and search for Sportingbet Sports Betting
As soon as you complete the registration process, go to the App Store and download the Sportingbet app. 
4. Install the app onto your Apple device
In the App Store, you can have a look at any additional security information you require. You will also be able to see how many times the app was downloaded and previous customer reviews. Once you're happy to proceed, go ahead and hit the install button to get started. 
5. Log in and start betting
Once the download completes, you will need to log in to your account using your unique login credentials, and you're all set. Remember to check out the promotions page for all the welcome and personalised promotions available to you. 
The features of the Sportingbet mobile app
Users of the Sportingbet app will receive access to some of the best features available on the market in December 2023. Their odds are competitive with most of the biggest bookie odds, and the sheer number of betting markets that you can get involved in is plentiful. The app is excellently structured for ease of use and contains all the main features, as seen on Sportingbet's official site, including as many as 30 payments and withdrawal methods. Here's a summary of what you can look forward to on the app: 
Competitive odds
A large number of betting markets
Multiple welcome bonuses
Personalized Promotions
Live streaming sports and casino games
Pre-match betting
In-play betting
Several odds boosters
ACCA insurance option
Bet builder facility 
Cash-out option
Huge variety of payment methods
Live chat customer support
If you want the convenience of an extensive bookie in your pocket, then the Sportingbet app is for you. Download it now and start taking advantage of the great features and promotions on offer.
Sports and competitions available on the Sportingbet app
The Sportingbet app covers a huge variety of sports and betting events from all over the world. All the major leagues and competitions are available on the app, and the live odds are refreshed automatically. This app is a must-have for any sports bettor. Here's a list of sports currently available in 2023.
Football
Tennis
Basketball
Horse Racing 
Cricket
Boxing
American Football
Baseball
Rugby League
Rugby Union
Table Tennis
Formula 1
Golf
Alpine Skiing
Biathlon
Cycling
Darts
Entertainment
Chess
Floorball
Handball
Ice Hockey
NASCAR
Politics
Ski Jumping
Virtual Sports
Snooker
Volleyball
Specials
That's an impressive selection, and it's great to see some of the smaller sports events included. Sportingbet regularly updates this list with new and special events, such as the Olympics and other pay-per-view events. With multiple sports market coverage, you can't look past the Sportingbet app. Here's a glimpse at just some of the competitions available on the app:
Champions League
Europa League
Europa Conference League
English Premier League
Spanish La Liga
Serie A in Italy
German Bundesliga
Ligue 1 in France
Primeira Liga in Portugal
The top South American leagues
MLS
NBA
NFL
NHL
ATP and WTA tennis tournaments
Top boxing fights
Test Match cricket
T20
Indian Premier League
One-day international cricket
Six Nations rugby
The Derby
The Grand National
Breeders' Cup
What a line-up! And that's not even the full list. They cover over 40 football leagues worldwide and even offer non-sport betting events such as odds for the US elections. There's always something new to try and get winners on, so register now!
Sports betting on the Sportingbet app
Earlier, we mentioned how extensive Sportingbet's betting markets are, and they just keep getting bigger. By covering sports events from across the world, there is never a dull moment. Take football for an example. 
No matter what type of bet you want to place on a football match, Sportingbet has you covered. They offer well over 150 markets to choose from, including the traditional home or away win bet to more difficult ones, such as selecting the correct score, and much more.  
Through the Sportingbet app, you are able to place bets on leagues and competitions in 40 countries! This includes cricket tournaments like the IPL, where you can choose the outright winner or individual player outcomes. Rugby and tennis fans are also spoilt for choice with the number of tournaments and markets available to them. 
In terms of American sports, Sportingbet leaves no stone unturned. From spread bets to parlays, basketball to NASCAR, Sportingbet provides excellent odds every time. Plus, there are several odds boosters and a unique insurance option for multiple bets. 
There's no chance of being bored when using the Sportingbet app. There are so many markets available, and you can create your own wagers by using Bet Builder. At Sportytrader, we simply adore what the Sportingbet app has to offer in December 2023, so sign-up now!
Technical features of the Sportingbet application
Next, let's take a quick look at the technical information about the Sportingbet app. 
Sportingbet has been downloaded and used in over 20 countries. It has become one of the most recognizable sports betting brands in the world. Their app has been available for well over 12 years. You need to be over 18 to be able to play on the Sportingbet app, as it has a PEGI 18 classification. Sportingbet will require verification of your age.
Depending on your location, the Sportingbet app is downloadable through the Play Store or the company site directly for Android device users. iPhone and Apple users can easily find the app in their App Store. With more than 100,000 live streams per year, users of the Sportingbet app are not compelled to use it for betting purposes only.
Sportingbet mobile app compatible media 
In December 2023, the majority of mobiles will have no problems using the Sportingbet app. It'll be unlikely that yours won't be compatible.
Android compatibility
The Sportingbet app works on Android 4.4 or higher devices. The app requires 54.3MB of storage space, making it much smaller than some other similar applications. 
iOS compatibility
When it comes to iOS, you will need a phone that is 9.0 or later to be able to download the Sportingbet app and have no problems using it.
On iOS devices, the size of the Sportingbet app is slightly bigger, requiring 95.2MB. You will need to ensure that much space is available for use on your iOS. With so much on offer, the Sportingbet app will quickly become an indispensable one to have.
Updates to the Sportingbet app
As with most mobile applications, the Sportingbet app requires regular updates. With sports betting evolving rapidly, bookies are constantly updating their applications for their customer's benefit and to keep up with their competitors. Sportingbet will alert you when an update is available, and you will be allowed to accept or refuse the update. 
When an update does become available, there will not be any chance of your device being put at risk. All the updates will have been thoroughly checked beforehand. The most recent updates to the app from Sportingbet have made it better than ever, and we firmly expect future updates to bolster their service even further. 
Other apps from Sportingbet
If you're not as impressed by the Sportingbet app as much as we are just yet, then this may help seal the deal. While Sportingbet does not provide apps for each game it offers, they do make all other betting games available through the single app. This includes Roulette, Blackjack, live casino games, and much more. 
Sportingbet Roulette 
Roulette players will absolutely love the Sportingbet app. Their line-up features auto roulette, speed roulette, first-person roulette, and the famous lightning roulette. The exclusive VIP roulette game also allows high rollers to place bets with no limit odds and win big. 
Most roulette games have no limits on the number of players that can play at any time; however, you can also opt for tables that have a maximum capacity if you choose. The minimum bet varies based on your location but averages £0.5 or currency equivalent. 
Sportingbet Blackjack
If you prefer card games, then you will have to check out Sportingbet's Blackjack games. They have Live Blackjack, Blackjack party, Clubhouse Blackjack, along with Diamond and Platinum VIP games. 
With several jackpots, lightning bonuses, and side bet options available, you can't miss out on downloading this app and getting involved in these great offerings. 
Sportingbet Live Casino 
For players that enjoy live game shows and slots, then Sportingbet is for you. You can select from a variety of live games like Deal or No Deal, Dream Catcher, and Football Studio. You even have the option to chat with the dealer live. 
All games are accessible through the Sportingbet app or can be played directly on the website application. 
To learn more about the bookmaker, read our comprehensive review on Sportingbet.
Our review on Sportingbet application checked the 1 December 2023 by SportyTrader with an overall score of 6.5 out of 10.