EFL Cup Betting Tips
Commercial content | 18+ age limit | T&Cs apply
Manchester City have dominated  this competition in recent years. 2019/20 saw them win the EFL Cup for the third time, can they make it four in 2020/21? Read our expert tips on this competition.
The 2020/21 EFL Cup

This is considered the secondary cup competition in English football. It doesn't have the long history of the FA Cup having not been launched until 1960. It's still an important trophy to win though with a Wembley final and a place in the Europa League for the winners. How does it differ from the FA Cup?  Well, this is the English Football League Cup (currently sponsored by Carabao) and is contested between the 92 teams in the Premier League and English Football League. There are no non-league teams in this competition unlike in the FA Cup. The current holders of the trophy are Manchester City who beat Aston Villa in the 2019/20 final to make it three wins in a row. Only Liverpool have won this trophy four seasons in a row, could history be made in the 2020/21 season?
Choose the cup winner at Bet365
Recent Winners of the EFL Cup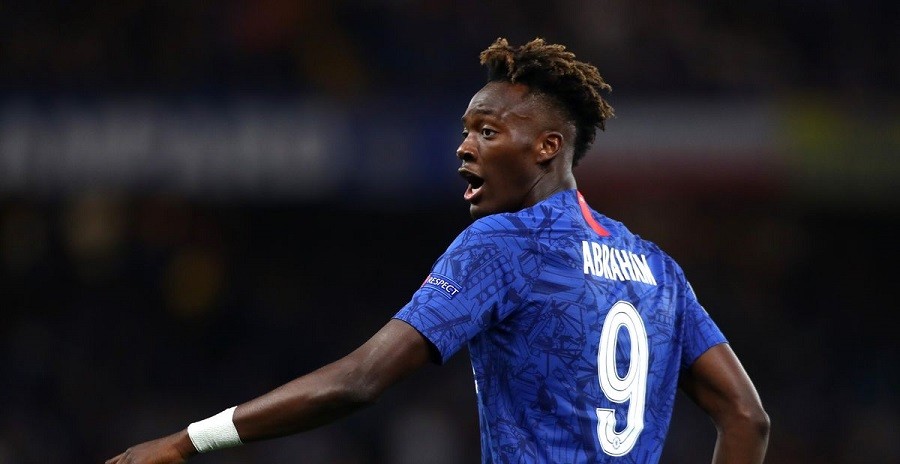 In the last 16 seasons, the EFL Cup has been dominated by the top six teams in the Premier League. Only Swansea City and Birmingham City have prevented the trophy being won by either Liverpool, Manchester United, Manchester City, Tottenham Hotspur or Chelsea.  Clubs do tend to play stronger sides as the chance to win the trophy becomes higher. EFL Cup winner celebrations have been taking place a fair bit in Manchester in recent years. Manchester City have won the trophy four times in the last six seasons with one triumph for Manchester United and the other season seeing Chelsea win the cup.
Throughout the season, our team of experts will give you their views on the EFL Cup. Hopefully, their analyzing of the cup games will help give you some winners in the coming months as the top teams in the country bid to win this trophy.
Get the latest EFL Cup odds at Betway
How to predict EFL Cup matches?

It has to be remembered that clubs don't always put a great deal of emphasis on the EFL Cup. They don't do it for the FA Cup, so what hope is there for this competition. It's a good chance to blood youngsters and give fringe players some time on the pitch. It is important therefore to check the line-ups that are being selected. There are some teams, not just in the Premier League, that don't really care about this competition. Their main aim is to do well in their league or at least avoid relegation. Take a look at not how clubs have been getting on in recent weeks but in the past in this competition. That will give you an indication of just how much they rate the EFL Cup.
That being said, you have to note that the top sides in the Premier League have very strong squads,especially Manchester City who have won this cup five times in the past seven seasons. Sides such as City can play 'reserve' sides and still have plenty of internationals in their starting line-up with top players on the bench. The lure of a place in the Europa League is important, though most of the clubs winning this competition end up in the Champions League. That leads to grateful sides in the Premier League earning European places even if not finishing in the top six. 
Dates for your Diary
With the sesson starting a bit late this year, the EFL Cup is being rushed through in its early stages. The top teams begin to enter the competition at the second round stage. Those who are in European competition this season begin their quest to win this cup in the third round. The EFL Cup has already reached its quarter final stage, though the next set of fixtures don't take place until December.  Here's the quarter final draw, dates for your diary and how each side made it to the last eight.
Quarter Finals:  Week commencing December 21
Semi Finals:  Week commencing January 4 - ties will be played over one match not two legs as in previous seasons.
Final:  To be played at Wembley Stadium on February 28.
Quarter Final Draw
Arsenal v Manchester City
Brentford v Newcastle United
Everton v Manchester United
Stoke City v Tottenham Hotspur
How they Got to the Quarter Finals
Arsenal  -  Have had to beat Leicester City and Liverpool to reach the last eight. Both were away games, winning 2-0 at Leicester and then drawing 0-0 at Liverpoo,, winning 5-4 on penalties.
Manchester City - Beat Championship side Bournemouth 2-1 at home in the third round, then won 3-0 at Burnley in round four.
Brentford  -  The Championship side have had to play four games to reach this stage. The first round saw them have to go to penalties to beat fellow Championship side Wycombe Wanderers. The following three rounds have seen them knock out Premier League sides, Southampton and West Bromwich Albion (both away from home) and then a 3-0 home win over Fulham. This is their first appearance in the quarter finals of the EFL Cup.
Newcastle United  - Have beaten three teams from outside the Premier League to reach the last eight. They defeated Blackburn Rovers 1-0 at home in the second round, then won 7-0 at League Two Morecambe in the third round. Round four saw them have to go to penalties to beat another League Two side, Newport County. This is their first EFL Cup quarter final since reachig the final in 1976.
Everton  - They have scored 12 goals in three EFL Cup games this season. They beat League Two side Salford City 3-0 at home in the second round. That was followed by a 5-2 win at League One Fleetwood Town, before beating Premier League West Ham 4-1 at home. This is their second straight appearance in the quarter finals of this competition.
Stoke City - The Championship side have had to play four rounds to reach the last eight. They had to go to penalties to beat League One Blackpool in the first round. City caused a shock in round two when winning 1-0 at Premier League Wolverhampton Wanderers. A 1-0 win over League One Gillingham followed in round three, before going to Premier League Aston Villa and winning 1-0. This is their first appearance in the last eight of the EFL Cup since the 2015/16 season.
Tottenham Hotspur  - Spurs have only had to play one match to reach the last eight. Their third round tie at Leyton Orient saw them receive a walkover due to health problems for their opponents. Round four saw them draw 1-1 at home with Chelsea and win on penalties. This is their second quarter final in three seasons.
Make your EFL Cup selections at Bet365
Odds on the 2020/21 EFL Cup
Manchester City -15/8
Tottenham - 4/1
Manchester United - 11/2
Arsenal - 13/2
Everton - 8/1
Newastle United - 16/1
Brentford - 33/1
Stoke City - 75/1
Our EFL Cup Predictions of the moment