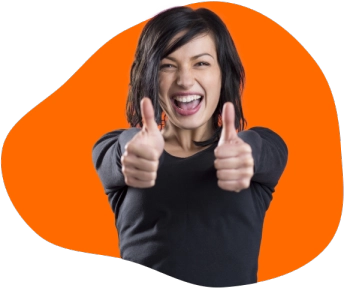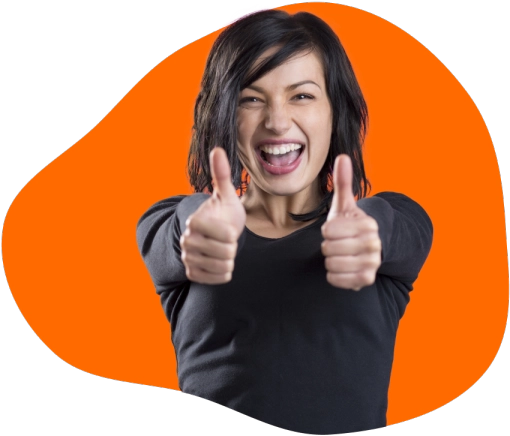 Offers you
Bonus up to :£40
New customers only | Commercial content | 18+ age limit | T&Cs apply
Limited Offer!
Unibet Promo Code in

September 2023

No promo code is needed when filling in the Unibet registration form.

Their welcome offer sees you placing a qualifying bet. If this is a winner, well done. However, if losing you will receive your stake back as a free bet of up to £40 and a £40 casino bonus.

There is no Unibet promo code required for you to take advantage of all of the best promotions on offer at the site. Unibet is one of the most established bookmakers on the online betting market, and has developed a wide and loyal customer base from it's many years of operation. Known in particular for the range of betting markets it offers, Unibet is one of the weavyweights of online bookmakers. You too can take advantage of what is on offer after you take the great step of deciding to register with them now.

Register with Unibet right now!
Unibet promo code in September 2023: claim the bonus without a promo code
Do you want to discover the Unibet website? Note that you don't need a promo code to get the best bonuses including its sportsbook, casino and poker! Just by filling in this registration form, you benefit from the best offers verified by SportyTrader in September 2023. 
In other words, without a promo code, you will benefit from various bonuses once you register with Unibet. A great way to start at Unibet in September 2023, take advantage of it!
Register with Unibet right now!
How to benefit from the best Unibet bonus?
Click on one of our links to take you to the Unibet site.
Place your first deposit in your new account, which must be of at least £10
If the first bet you make meets the qualifying conditions and loses you will receive your stake back as a free bet up to £40.
The first bet must be on a selection that has minimum odds 1.4 (2/5). If an accumulator, each leg must have odds of at least 1.4 (2/5).
A £40 casino bonus is received within 24 hours of making your first deposit.
You may not need a promo code to play on the Unibet site, but there are still plenty of generous promotions and bonuses available to customers of the site - including this welcome offer. You can easily become eligible to receive this sign up offer - by simply registering a new player account with the site, which can be done in mere minutes.
By placing a deposit of minimum value £10 in your new customer account, then placing your first bet on the Unibet sportsbook (min. odds 1.4) you can receive a bonus amount if the first qualifying bet is a losing one. Within 24 hours of making your first deposit, you will receive a £40 casino bonus. Both bonuses are valid for seven days.  The free bets are subject to a 3x wagering requirement and it's 50x for the casino bonus. For more information about the Unibet Sign Up offer, you can visit our Unibet welcome offer Review page.
Why is there no Unibet Bonus Code?
While you may have expected there to be a promo code associated with the Unibet Sign Up Offer, this is in fact not the case, as anyone can take advantage of the promotions offered by the site. This means that the bonus is more universal, and any new customer that joins the site can receive the bonus. This is a way in which the site shows that it is committed to providing its customers with an excellent gaming experience, as it offers even more benefits to new customers who register with the site.
Check out all Unibet offer now!
Will a Unibet code be created?
Even though you do not currently need a bonus code to take advantage of the offers available at Unibet, it could likely be the case that they will implement this feature sometime in the future. In order to ensure that the promo code will always be available to you if this occurs, our team here at Sportytrader will keep a close watch on the Unibet site, and update you if there are any changes to the bonuses. By checking back to this page regularly, you can stay in the loop regarding all news surrounding the Unibet bonus code. But for now you can rest assured, there is no bonus code required by the site to benefit from their welcome offer so fill in their registration form now.
How to enter a Unibet promo code if it is created?
If a promo code is created at the Unibet site, it will be very easy for you to use - simple go to the Unibet site. Click on the 'Register' icon to join the site. You will be redirected to a sign up form, where you must enter a number of personal details that are required by the site. In the final step of this registration form, you will be given the option to enter a valid Unibet promo code, from which you can benefit from the associated bonus. As there is currently no promo code available at the Unibet site, you can currently skip this step in your registration bonus, and you will still be eligible to receive the Unibet sign up offer.
Why register at Unibet?
At this point you are aware of the Unibet Welcome Bonus, and all of the benefits available to customer of the site, but you are still uncertain about registering an account with the site? There's no need to hesitate, just do it! Unibet is a bookmaker that has operated on the online betting market for many years, is trusted by its many online customers, and offers a wide range of sports betting markets to customers of the site. You can find out more about this esteemed bookmaker by visiting our Unibet opinion page, where you can find more details of everything that is offered to customers of the Unibet Sportsbook.
Unibet Casino Promo Code
When you join the Unibet Casino, there is an impressive welcome offer available that can see a £10 deposit result in a bonus of £40. There is no promo code that is required to be submitted in order to get this bonus. Joining the Unibet Casino is a great idea at present with the lack of sporting events to bet on. It's easy to register a new Unibet Casino account. Click on one of the links on this page to be taken to the Unibet site. Once you have become a member and received your welcome offer, you can then start enjoying playing all the great games the site has to offer. Found out our full thoughts on the casino offering on our Unibet Casino review page.
Unibet Poker Promo Code
There's an excellent welcome offer available when joining the Unibet Poker site. It's even better than a royal flush as you receive an extra £20 to play though and a £500 play-through bonus. All thrilling stuff and there's no promo code required to get your hands on this bonus. There's lots to play at the Unibet Poker site, so that will take your mind off the ongoing lack of sporting action.There are also many more promotions, none needing a promo code/ So fill in their registration form and let the fun and games begin..
How to contact the Unibet Customer Service Team
Is there some additional information that you would like to gather about the lack of a promo code at Unibet? Would you like to get this information 'straight from the horse's mouth'? This is no problem,  are there are plenty of ways in which you can get in touch with the Unibet site directly. You can contact a representative of the site at the Unibet Help Centre, or the Unibet Community page of the site.
Unibet offers available now

Betting is enjoyed in a big community and Unibet gives you the chance to bring on board your own community, then earn from this. The promotion for this is called 'Refer a Friend' and it is not only the user who wins by referring, even the friends brought on board have a lot to win.
How this works is that a user is allowed the freedom to referee up to three friends to the site, and these friends will be eligible for the Unibet welcome offer, while the existing user receives in form of Free Bonus Money £50, £70 and £80 for the first, second and third referral.
How does this work? Well, it is simple: the user just has to sign up for the offer by clicking 'Refer a Friend now' then invite by referring a maximum of three friends. The friends referred should be residing in the UK, and have to meet their wagering requirements with their welcome bonuses; that is, register, deposit and meet the bonus terms.
Each of these three bonuses have a 8x wagering requirement and it is important to ask the referred friend to register through the link received from the referring friend.
Invite a friend and receive up tp £150!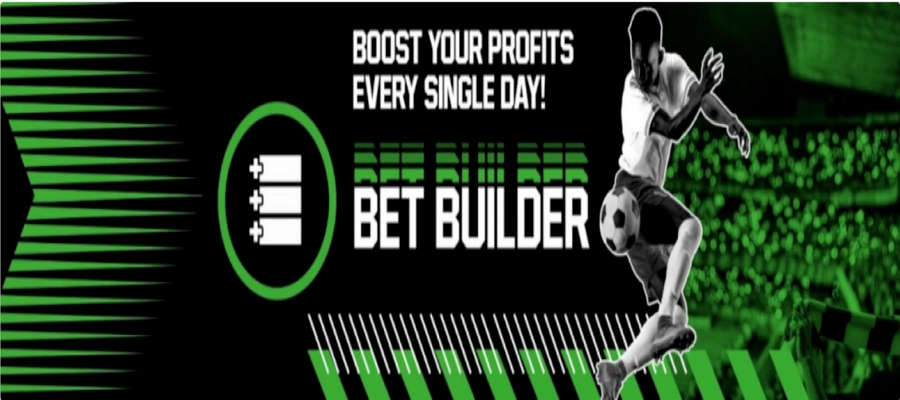 If you want to boost your profits then here's a great offer at Unibet. Uniboost gives you just the chance to do that every single day of your membership There are so many different markets available in the modern day betting industry. This gives you the opportunity to build a bet that can really get an impressive return. All you need to do is tick the box in the betslip and then start building your bet. At least three Bet Builder selections must be added. For example, you could bet on Liverpool to beat West Ham United with Mo Salah scoring, over 2.5 goals in the game and a penalty being scored in the match. The maximum stake allowed is £10 and you need to click the Uniboost button that is contained within the betslip. You'll be able to see just how much your bet will return if it's a winner.​​​​​​​ It's just another reason to register now with the Unibet sportsbook.
Sign-up now with Unibet to get this fantastic offer

Not already a registered member of the Unibet site? Well then you can benefit from this exciting welcome bonus, available only to new customers of the site. All you have to do once you've created your new Unibet account is to make your first deposit of at least £10, then place a qualifying bet of minimum stake £1 on a selection with odds of 2/5 or greater. If this bet is a loser, then you can get your stake back as a refund, up to the value of £40, as well as a £10 bonus to use on the Unibet Casino. You can find out more about the conditions of this offer at the Unibet site - sign up now to learn more about this exciting offer!
See all Unibet promotions now!
Last review for the Unibet promotions checked the September 28, 2023 by SportyTrader with an overall score of 8.0 out of 10