Currie Cup Predictio

ns & Betting tips
The Currie Cup: A Historic Rugby Tournament Filled with Thrills and Betting Opportunities at SportyTrader! Check out our full breakdown, as well as our predictions for South Africa's oldest rugby tournament, below.
Presentation of the Currie Cup - Rugby
The Currie Cup, named after its founder Sir Donald Currie, stands as the oldest domestic rugby competition in South Africa and one of the oldest in the world. Established in 1889, the tournament initially featured only Western Province and Griqualand West. Over the years, the Currie Cup expanded to include more provinces, showcasing the fierce rivalry and passionate rugby culture that exists in South Africa. 
This year, the Currie Cup tournament features eight teams: Western Province, Blue Bulls, Natal Sharks, Golden Lions, Free State Cheetahs, Pumas, Griquas, and the Griffons. Unlike the previous year's format, which featured a single round-robin stage followed by knockout matches, the 2023 Currie Cup embraces a two-legged round-robin format. Following the group stage, the top four teams will progress to the semi-finals, setting the stage for intense battles to determine the finalists. Finally, the top two teams will vie for glory in the grand final, where the 2023 Currie Cup champion will be crowned on Saturday, June 24th, 2023.
Currie Cup Match Dates
Week 13 of 14 - June 2, 2023 - June 3, 2023
Week 14 of 14 - June 9, 2023 - June 10, 2023 
Semi-Final - June 17, 2023
Grand Final - June 24, 2023
Tournament details
The venue of the final: Free State Stadium
Tournament Participants: 8
Edition: 134th
Matches played: 44
Defending Champion: Pumas
Our expert advice for betting on the Currie Cup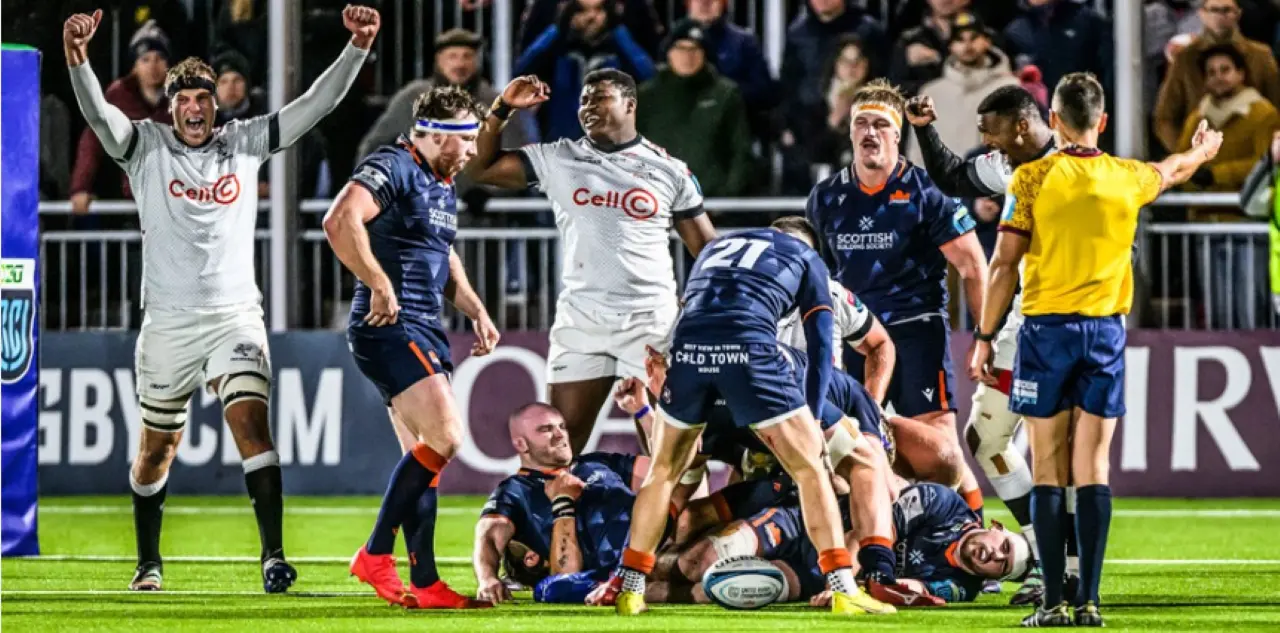 When it comes to betting on the 2023 Currie Cup rugby tournament, SportyTrader is your ultimate resource for success. We recommend registering with as many bookmakers as possible because by having accounts with multiple bookmakers, you can compare odds, promotions, and betting markets to ensure you're getting the best value for your wagers. SportyTrader can guide you in selecting the right bookmakers and help you navigate the registration process seamlessly.
As the 2023 Currie Cup season reaches its climax, sports bettors are presented with a plethora of exciting betting options. Four South African franchise sides were competing in the United Rugby Championship as well as the European Rugby Champions Cup in the early stages of the Currie Cup tournament. With managers and coaching staff sending their best players to the more lucrative European Cup tournaments, these teams were evidently affected by having to rely on second-team and youth players at that time. 
However, with the European Cup tournaments now complete, these sides have received a huge boost with several key players returning to local duty. The Sharks and Western Province boast star-studded squads filled with Springbok talent, and with their squads being restored to full strength, they have propelled themselves into the knockout spots in recent weeks. 
Whether you prefer traditional match betting, handicap markets, or over/under predictions, these underlying factors are just as crucial as the current leaderboard. Take advantage of the in-depth analysis and expert predictions available on SportyTrader to make informed betting choices and maximise your chances of success. With the Currie Cup offering a platform for exhilarating rugby action and enticing wagering opportunities, now is the perfect time to place your bets and experience the thrill of rugby betting at its finest.
Our tips to make good Currie Cup predictions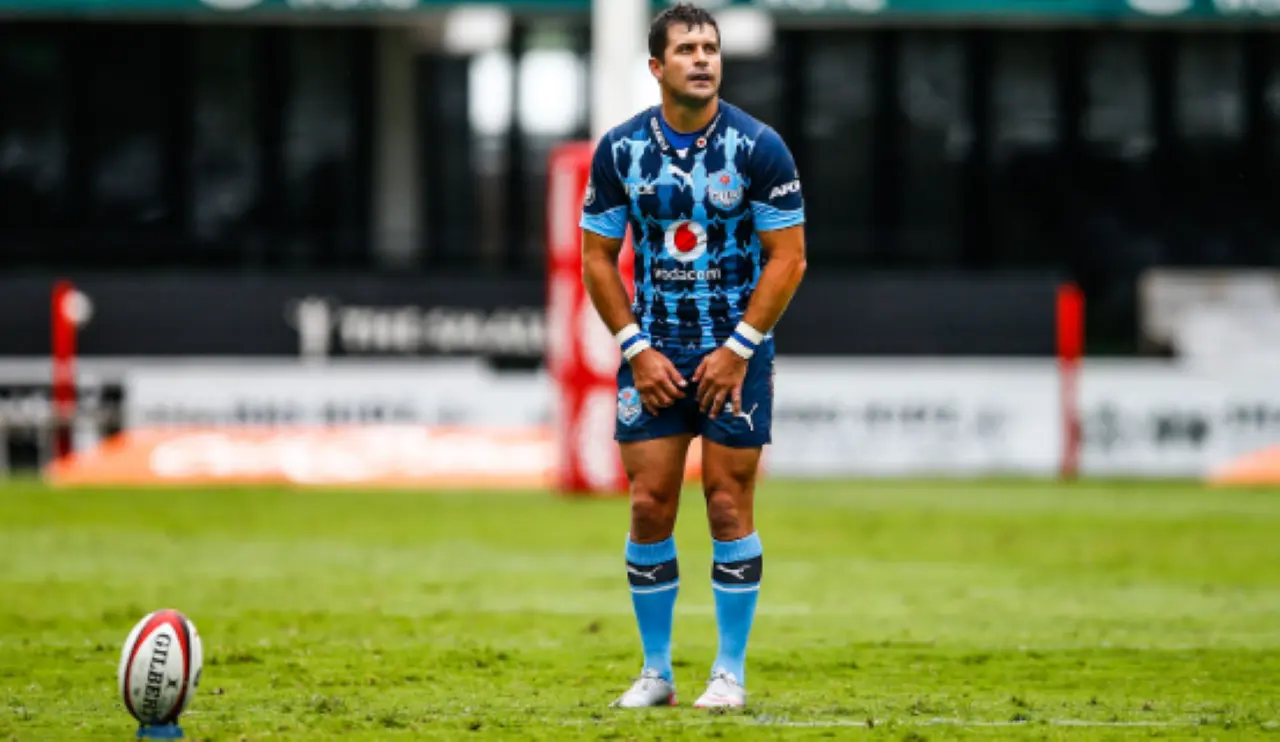 Now that you've got the basics covered, it's time to dig a little deeper to give yourself more of a competitive advantage when placing your bets. Here are our top tips to help you along:
Examine the team's form
One of the key factors to consider when betting on the Currie Cup is the current form of the teams. Assessing their recent performances, winning streaks, and momentum can provide valuable insights into their potential success in upcoming matches. Pay close attention to factors such as key player injuries, squad depth, and the team's ability to adapt to different playing styles. SportyTrader's expert analysis and tips can help you navigate through team form and make informed betting decisions.
Stay up to date with team news
The 2023 Currie Cup coincides with other concurrent tournaments, such as international fixtures or club competitions. These additional commitments may affect teams participating in the Currie Cup, as players might be fatigued or prioritise certain matches. Stay updated with team news and keep an eye on how teams manage their squads to cope with the demands of multiple tournaments. This information will help you assess the potential impact on team performances and adjust your betting strategies accordingly.
Home versus Away 
The venue of a match can play a significant role in rugby, as in most sports. Home advantage often brings familiarity with the stadium, supportive crowds, and a sense of comfort for the home team. Consider the historical home and away records of the teams and evaluate their performances in different environments. Some teams thrive when playing at home, while others excel in hostile away conditions. Understanding the dynamics of home and away fixtures can assist you in making more accurate predictions and increasing your chances of success.
Check the head-to-head stats 
Head-to-head statistics provide valuable insights into the historical performances of teams against each other. Analyse the outcomes of previous encounters, focusing on factors such as recent meetings, results at different venues, and patterns in team dominance. These statistics can uncover rivalries, tendencies, and potential advantages that may influence the outcome of a match.
Never ignore the bookmaker's odds
Before placing any bets on the 2023 Currie Cup, it is essential to check and compare the odds offered by different bookmakers. Each bookmaker determines their own odds based on various factors such as team form, head-to-head records, player injuries, and market demand. By checking multiple bookmakers, you can identify any significant variations in odds and potentially find better value for your wagers. SportyTrader provides a variety of reviews covering all the best bookmakers, so be sure to check them out. 
Our prediction for the 2023 Currie Cup winner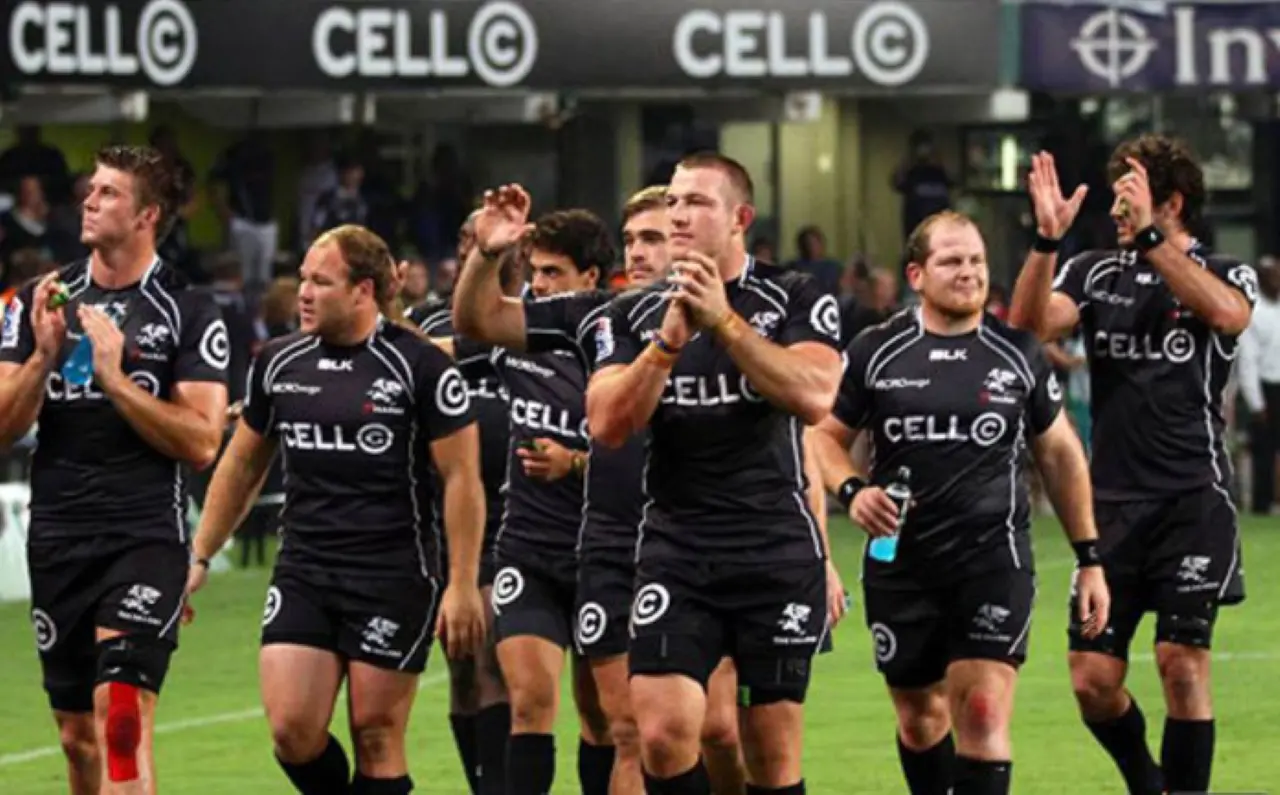 In the highly anticipated Currie Cup Final 2023, the Free State Cheetahs and the Pumas will clash at the Free State Stadium. The Cheetahs enter the final as the favourites, benefiting from their home advantage and finishing on top of the group in the qualifiers. However, the Pumas, as the defending champions, have proven their mettle by defeating the Cheetahs earlier in the competition at the same venue.
Considering these factors, the Free State Cheetahs are predicted to have the edge in this final. Their status as favourites, coupled with their impressive performance throughout the competition, suggests that they have the necessary skill and determination to secure victory. Playing at their home ground will provide them with added confidence and support from their passionate fans.
While the Pumas pose a significant challenge as the defending champions, their victory over the Cheetahs in the opening weeks of the competition does not guarantee a repeat performance. The Cheetahs have had ample time to learn from their previous encounter and make necessary adjustments to their game plan. Moreover, the Cheetahs' consistent form and top position in the qualifiers demonstrate their ability to perform under pressure.
Ultimately, predicting the outcome of any sporting event, especially a final, is inherently uncertain. The Pumas cannot be overlooked as they have shown their ability to rise to the occasion and defend their title. However, considering the Cheetahs' status as favourites, their home advantage, and their impressive overall performance, they are predicted to emerge as the winners of the Currie Cup Final 2023. 
Often, a safer option to consider for rugby betting is the handicap market. Handicap betting allows punters to level the playing field between the sides by providing a virtual advantage for the weaker team. The final of a major tournament like the Currie Cup is generally a closely contested match, and by using a handicap option, you could increase your chances of winning, especially if you fancy the underdogs to come close. 
Example: The Pumas are the underdogs and most bookmakers are offering a handicap option of +7 to the Pumas. This means that bettors who opt for this option will give the Pumas a seven-point headstart (so, in essence, the match will start as 7-0 to the Pumas for your betting purposes). As long as the Pumas win the match or do not lose by more than seven points, bettors that opted for the +7 handicap market on the Pumas will win their bet!
Winners of the last ten Currie Cup tournaments 
2022 - Pumas
2021 - Blue Bulls
2020 - Blue Bulls
2019 - Free State Cheetahs
2018 - Western Province
2017 - Natal Sharks
2016 - Free State Cheetahs
2015 - Golden Lions
2014 - Western Province 
2013 - Western Province 
Currie Cup prediction: Odds for the title
With the group stages and semi-final now out of the way, the Currie Cup Final 2023 is set to be an exciting clash between the Free State Cheetahs and the Pumas on 24th June 2023. The Cheetahs, playing on their home turf at the Free State Stadium, enter the final as the favourites, while the Pumas are the defending champions looking to retain their title. Let's take a closer look at the odds and the teams' performances leading up to the final.
The Free State Cheetahs have been in impressive form throughout the competition, finishing at the top of the group in the qualifiers. Their consistent performances and strong squad have earned them the favorites tag for the final. The bookmakers, on average, have assigned odds of 1.4 for the Cheetahs to win, reflecting their strong chances of emerging victorious.
On the other hand, the Pumas will be determined to defend their title and upset the favourites. While the odds for the Pumas to win stand at 3.5 on average, it's important to note that they have already beaten the Cheetahs earlier in the competition at the same venue. This victory will undoubtedly give them confidence heading into the final, knowing that they are capable of triumphing over their opponents on their home ground.
The possibility of a draw is also present, and the bookmakers have set the odds for a draw at 23.0 on average. While a draw is less likely, it cannot be entirely ruled out as we have already seen a match ending level in this year's competition. (Odds from Bet365)
Interesting facts about the Currie Cup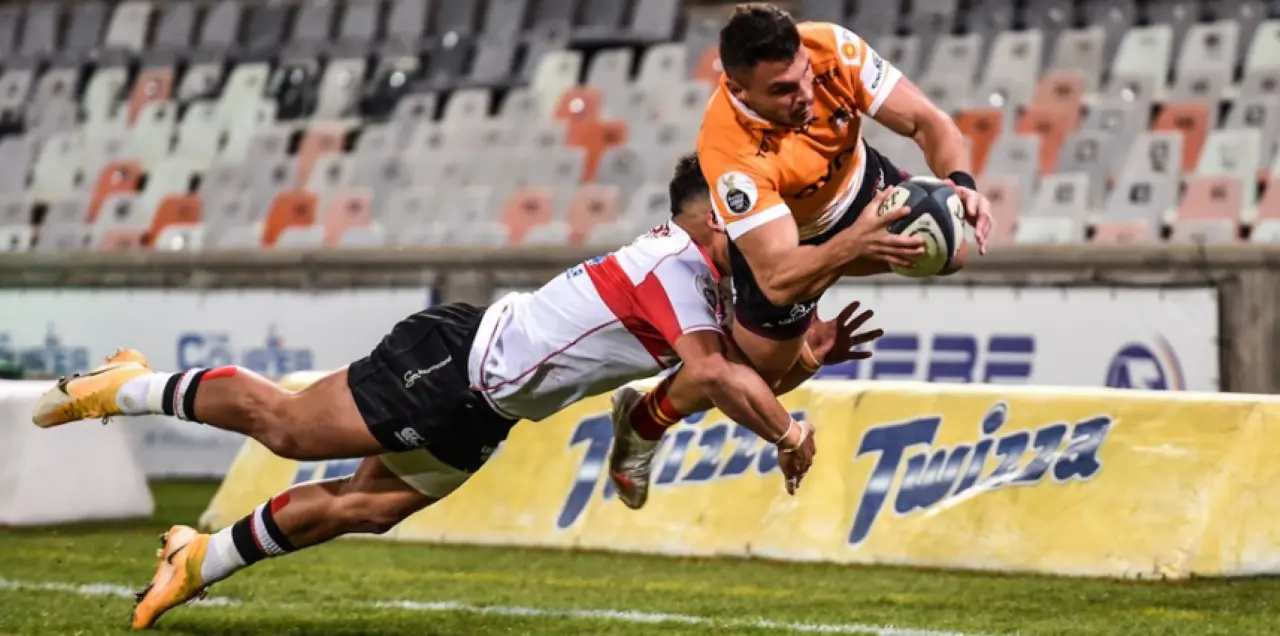 Key rivalries 
The Currie Cup is renowned for its intense rivalries, often igniting the passions of players and supporters alike. In the 2023 edition, several captivating rivalries have taken centre stage. The age-old battle between Western Province and the Blue Bulls epitomises the essence of the Currie Cup, with their encounters often shaping the outcome of the tournament. The Sharks and Lions have also developed a fierce rivalry, each vying for supremacy locally as well as on the international stage. Relatively newer sides, the Cheetahs and Pumas, have made a splash in provincial rugby in South Africa since their emergence. The pair have won the title once each in the last four years and have built a fierce rivalry with similar styles of fast-paced, high-intensity rugby. These heated clashes not only captivate fans but also provide ample opportunities for astute bettors to make informed wagers on the outcomes.
Most Successful Teams in Currie Cup History
While the Currie Cup has seen fierce competition between various teams, certain franchises have consistently stood out as powerhouses of South African rugby. Western Province has been the most dominant team, clinching the title a record 34 times. The Blue Bulls, renowned for their physicality and determination, have secured the cup on 24 occasions, showcasing their enduring dominance. The Golden Lions and Natal Sharks are the other two franchise teams that also compete in the United Rugby Championship and have lifted the trophy eleven and eight times, respectively. The reigning champions, The Pumas, are a relatively newer side in South African provincial rugby. They made history by winning the trophy for the first time in 2022 when they beat Griquas in an incredible final in Kimberley. 
Currie Cup Stats 
As we navigate through the ongoing 2023 Currie Cup, let's take a glance at some notable statistics. 
Heading into the closing stages of the two-legged round-robin matches, Free State Cheetahs were hunted down by The Sharks, who have been excellent in the second half of their group matches. The Sharks now lead the competition with 43 points, while after the first drawn match of the tournament, the Cheetahs are now in second. 
The Pumas are in third place and still in contention to defend their crown, while Western Province will look to hold onto the final qualification spot with the three sides below them still in with a chance of making a late swoop. Griffons are the only side that cannot qualify from the position they're in.
Average points per game: 54.7
Average points scored at home: 25.15
Average points scored away from home: 29.54
Matches with +2.5 points difference: 39
Matches with +3.5 points difference: 38
Matches with +5.5 points difference: 31
Matches with a +7.5 point difference: 29
Matches with a +14.5 point difference: 19
Matches with a +19.5 point difference: 12
Victory of the home team: 48%
Draw: 2%.
Victory of the team away from home: 50%.
Handicap betting involves assigning a virtual advantage or disadvantage to a team to level the playing field. This approach allows for more balanced odds and can provide exciting opportunities for bettors. Considering handicap bets in the earlier stages of the Currie Cup allows you to capitalise on potential misjudgments by bookmakers and take advantage of favourable odds. Remember to exercise caution, apply effective bankroll management, and combine statistical analysis with expert knowledge to maximise your chances.
These statistics provide invaluable insights to inform your betting decisions and increase your chances of success.
Check out SportyTrader's Rugby Betting Tips page for detailed analysis and match predictions from our expert tipsters!
Currie Cup 2023 Results: 
Final: Saturday 24th June 2023
Free State Cheetahs vs Pumas
Semi-final
Free State Cheetahs 39 - 10 Blue Bulls
Natal Sharks 20 - 26 Pumas
Saturday 10th June 2023
Blue Bulls 27 - 31 Free State Cheetahs
Western Province 44 - 5 Natal Sharks
Friday 9th June 2023
Griquas - 17 - 27 Pumas
Griffons 22 - 39 Golden Lions
Saturday 3rd June 2023
Pumas 14 - 29 Free State Cheetahs
Natal Sharks 29 - 21 Golden Lions
Friday 2nd June 2023
Griquas 38 - 29 Western Province
Blue Bulls 64 - 33 Griffons
Saturday 27th May
Free State Cheetahs 29 - 29 Griquas
Pumas 17 - 24 Blue Bulls
Friday 26th May
Griffons 9 - 35 Sharks
Western Province 12 - 32 Golden Lions
Saturday 20th May
Griffons 21 - 47 Griquas    
Golden Lions 32 - 33    Blue Bulls    
Friday 19th May
Western Province 22 - 14 Pumas
Sharks 35 - 23 Free State Cheetahs    
Saturday 13th May
Free State Cheetahs 26 - 33    Golden Lions    
Griquas 20 - 40 Blue Bulls    
Friday 12th May
Griffons 21 - 25 Western Province    
Pumas    22 - 24    Sharks    
Saturday 6th May
Free State Cheetahs 26 - 21 Western Province
Pumas     45 - 25 Griffons    
Blue Bulls 27 - 41 Sharks    
Friday 5th May
Griquas 25 - 21 Golden Lions    
Saturday 29th April
Sharks  24 - 6  Griquas    
Western Province 31 - 7 Blue Bulls    
Friday 28th April
Golden Lions 26 - 10 Pumas    
Free State Cheetahs 33 - 10 Griffons    
Sunday 23rd April
Saturday 22nd April
Blue Bulls 30 - 19 Golden Lions    
Friday 21st April
Free State Cheetahs 17 - 24 Sharks    
Pumas  25 - 24 Western Province    
Sunday 16th April
Griffons 6 - 64 Pumas     
Golden Lions 18 - 25 Griquas     
Saturday 15th April
Western Province 17 - 26 Free State Cheetahs    
Friday 14th April
Sharks 20 - 24 Blue Bulls    
Sunday 9th April
Golden Lions  15 - 52 Free State Cheetahs    
Saturday 8th April
Western Province 47 - 28 Griffons    
Friday 7th April
Blue Bulls 40 - 3 Griquas    
Sharks 19 - 12 Pumas     
Saturday 1st April
Golden Lions 34 - 22 Sharks  
 Western Province 13 - 32 Griquas
Friday 31st March
Griffons 32 - 28 Blue Bulls    
Free State Cheetahs 21 - 61 Pumas    
Sunday 26th March
Sharks 20 - 7 Western Province    
Friday 24th March
Golden Lions 41 - 26 Griffons     
Free State Cheetahs 32 - 7 Blue Bulls
Pumas 28 - 13 Griquas    
Sunday 19th March
Griffons 12 - 52 Free State Cheetahs    
Griquas 48 - 40 Sharks    
Friday 17th March
Pumas 34 - 27 Golden Lions    
Blue Bulls 33 - 41 Western Province    
Sunday 12th March
Saturday 11th March
Sharks 32 - 16 Griffons    
Golden Lions 28 - 44 Western Province    
Friday 10th March
Griquas 19 - 42 Free State Cheetahs    
Our Currie Cup Predictions of the moment
There are no previews at the moment for this competition
Currie Cup: best odds
Odds are not yet available for this competition.