Six Nations Betting Tips
'Rugby`s Greatest Championship' returns on the first weekend in February as Europe`s top six International Rugby sides lock horns once again. After another exciting tournament last year, the 2019 Six Nations tournament is set to be another thrilling edition of this challenging competition. Over the course of the next 6 weeks, Ireland, England, Wales, Scotland, France and Italy compete to become the 2019 Six Nations Champions.
Let's take a quick look at the teams and some of the six nations statistics.
Six Nations 2018/19 - Season Summary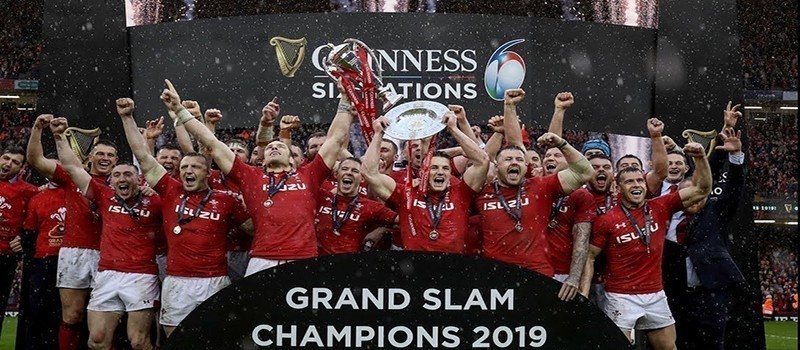 Wales completed their 12th Grand Slam to claim the 2019 Six Nations title, the 27th in their history, and their first title since 2013. Warren Gatland's men stunned England in the early stages of the tournament, and beat reigning champions Ireland in Cardiff on the final day of the competition. Meanwhile, Italy were given the wooden spoon for the fourth consecutive year, prompting further questions as to whether the Azzurri still deserve a spot the tournament.
Six Nations: The Teams
Ireland

Last year's champions Ireland will be hoping to make it two in a row and add another Six Nations trophy to their collection. Coming off a great Autumn series in which Ireland won all four of their games, including a historic 16-9 victory over New Zealand at the Aviva Stadium in Dublin, the Irish are amongst the favourites for this year's competition. This Irish side will begin the competition at home against England, and in a third away fixture will be hoping to finish the competition with a victory against Wales at the Principality Stadium in Cardiff on March 16th, and with world-class talent like the half-back duo of Johnny Sexton and Conor Murray, their fixtures are never dull!
Check out all Six Nations offers on Ireland!
England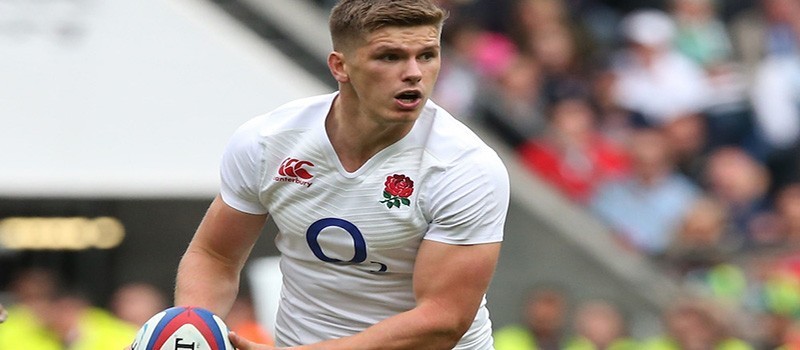 After being denied their third consecutive Six Nations victory last year by their neighbours across the pond, England will be hoping to return to their winning ways in this year's tournament. Looking to bounce back from last year's disappointing finish, leaving the, in 5th place, Eddie Jones' side are scheduled for three home games against France and Italy, with the final game of the tournament against Scotland at Twickenham. With talent such as Owen Farrell and Billy Vunipola, England are bookmakers' favorites to win this year.
View all odds on England in the Six Nations!
Wales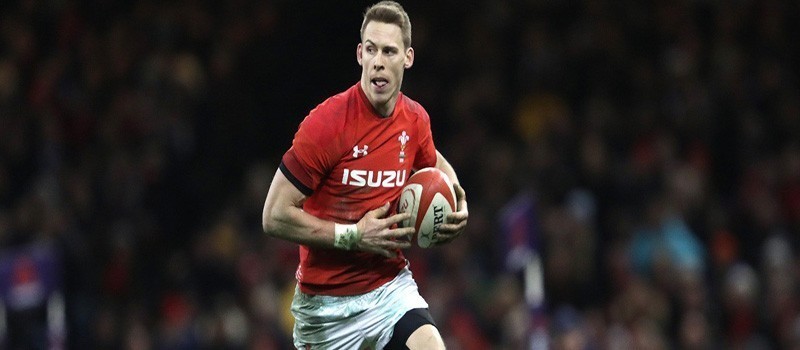 Warren Gatland's men have not won a Six Nations title since 2013, and will be aiming to change their luck in the competition this year, and after finishing 2nd last year they look to be in the form to do it. Three away fixtures will see the Welsh travel to Paris, Rome and Edinburgh, before they host Ireland at the Principality Stadium in their final tie of the tournament. With players like Johnathan Davies, George North and Liam Williams, the Welsh are ever in contention for the title.
See all odds available on Wales in the Six Nations!
Scotland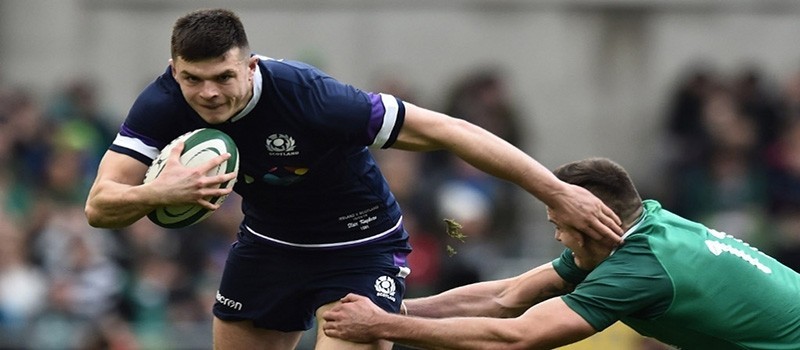 The Scots haven't always had the smoothest Six Nations tournaments, but after finishing both 2nd and 3rd in the last two years, it seems that they are establishing themselves as an international presence to be reckoned with. Three scheduled home games will see Italy, Ireland and Wales travel to Murrayfield, before they head to Twickenham on the final day of the tournament. With an influx of new talent such as Edinburgh's Blair Kinghorn, and established names like Greig Laidlaw, Scotland are the underdogs to watch.
Check out Scotland's 2019 Six Nations odds
France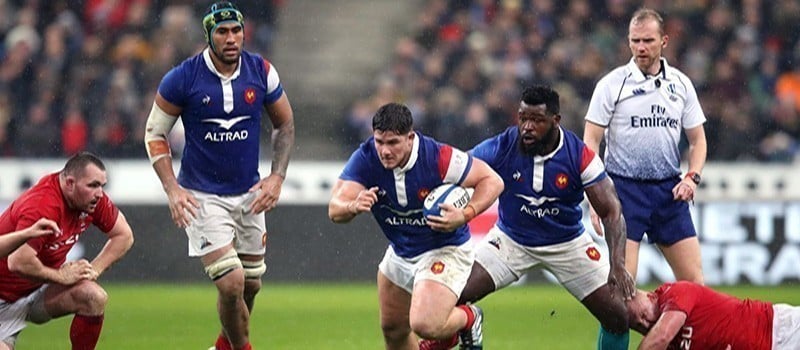 It's been a long time since the Blues saw Six Nations victory, as 2010 was the last time they took the trophy home. While their recent campaigns have been rocky, the French are never to be written off. Always a tough opponent, a trip to the Stade de France is never an easy fixture, as Wales and Scotland will soon find out. Julian Marchand,Louis Picamoles, Yoann Huget and co. will travel to Rome on the final day of this year's tournament inhopes of earning a 4th Six Nations title.
Bet on France in the Six Nations!
Italy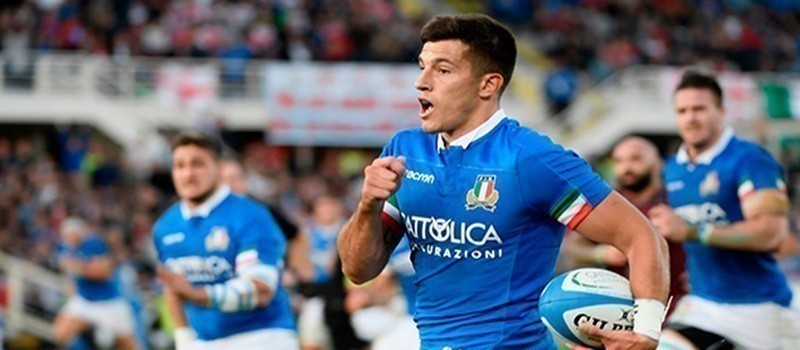 Unfortunately for the Italians, their Six Nations history leaves a lot to be desired, finishing last 13 times in the Six Nations 19 year history. Still, they've been known to cause a few upsets over the years, and player such as Michele Campagnaro and Tommaso Allan wil be hoping to do just that this year.
Place a Six Nations Bet on Italy!
Six Nations Winner Odds
Six Nations Top Try-Scorer Odds
Key stats of the Six Nations
Since the Five Nations became the Six Nations in 2000, England have won 6, France have won 5, Wales won 4, Ireland won 4 and both Scotland and Italy have yet to be  crowned champions. To win the Grand Slam, a team must win all 5 games, which has happened only 10 times - 3 times by both France and Wales, and twice by both England and Ireland. The wooden spoon is given to the team which finishes bottom, which Italy have been handed 13 times.
See all Six Nations 2019 offers!
Betting on the Six Nations
It is important when betting on the Six Nations to take into account the cycle different teams are in. Are they in a period of transition where are they playing lots of younger players? Other things to consider is Injuries. Home and away can also be a major factor in this tournament, as the home team tends to have a big advantage.
Format of the Tournament
Each of the six teams play each other just once, with the competition having only 5 rounds. A win is awarded with 4 points, 2 points for a draw and 0 points for a loss. The 6 Nations has a bonus points system, in which an extra point can be awarded to a team that scores four or more tries. This year, the first game will take place on Friday February 1st and the final games will be played on Saturday March 16th.
Check out all the Six Nations odds!