UEFA Nations League Betting Tips
Commercial content | 18+ age limit | T&Cs apply
Find our free 2020-21 Nations League news and predictions. All the information you need for your sports bets!
2020/21 UEFA Nations League
The UEFA Nations League began in 2019 and the first tournament saw Portugal beat the Netherlands in the final. The 2020-21 competition begins on Thursday 3 September with all 55 members of UEFA taking part.  Our team of betting experts will be on hand throughout the tournament (the final is due to be held i either September or October 2021) giving their views on the top matches being played, both in the group stages and the finals next year.
How does the UEFA Nations League work?
We spent a lot of time explaining just how the UEFA Nations League worked and well, it was a bit of a waste of time really. There were due to be promotions and relegations between the different leagues but then UEFA changed their minds. No relegations took place and instead of groups of three, we now have four teams in each group in all of the groups apart from one in League D. This time there will be promotion and relegation (well that's what they are saying at the moment). 
There are four separate leagues - A, B, C and D. The lower ranked you are, the lower the league you will be in. Each league is comprised of groups and the teams finishing bottom in Leagues A, B and C will play in the league below them in the next tournament.  As there are only two League D groups, the four teams finishing bottom in League C will go into a play-out to determine the two teams that will be relegated. Countries finishing top of their groups in Leagues B, C and D will be promoted to the direct level above them.
It's the countries in League A that have most to play for as they are the only ones that can actually win the Nations League. The four group winners will go into the finals, with one of them chosen to host the semi-finals, third place play-off and final.
As well as promotion and relegation, there are other incentives for countries to do well in the UEFA Nations League. The 2022 World Cup is on its way and the ten group winners in the 2020/21 Nations League will automatically qualify for the 2022 World Cup.
Get the latest Nations League news at Bet365!
2020/21 UEFA Nations League Draw

The group draw was made on 3 March 2020. The defending champions Portugal find themselves in the same group as current world champions France. England will meet Belgium, who beat them twice in the 2018 World Cup finals. The Netherlands were the runners-up in the first Nations League, but will have to get past Italy if they want to reach the finals. Germany were supposed to have been relegated but were given a reprieve. They are in the group of death alongside Spain, Switzerland and Ukraine.
League A
A1: Netherlands, Italy, Bosnia and Poland
A2: England, Belgium, Denmark and Iceland
A3: Portugal, France, Sweden and Croatia.
A4: Switzerland, Spain, Ukraine and Germany.
League B
B1: Austria, Norway, Northern Ireland and Romania
B2: Czech Republic, Scotland, Slovakia and Israel
B3: Russia, Serbia, Turkey and Hungary
B4: Wales, Finland, Republic of Ireland and Bulgaria.
League C
C1: Montenegro, Cyprus, Luxembourg and Azerbaijan.
C2: Georgia, North Macedonia, Estonia and Armenia
C3: Greece, Kosovo, Slovenia and Moldova.
C4: Albania, Belarus, Lithuania and Kazakhstan.
League D
D1: Faroe Islands, Latvia, Andorra and Malta
D2: Gibraltar, Liechtenstein and San Marino.
Get the Nations League ods at Bet365
The Contenders
Portugal Looking for another European Triumph

The past four years has seen Portuglal win both the European Championships and the Nations League. They had a disappointing 2018 World Cup but qualified for the next European Championships. Cristiano Ronaldo is still a major force and had a good season in Serie A.  He's scored in each of the last six Portugal internationals with 11 in total.  They are not a one-man team though and Manchester United midfielder Bruno Fernandes will be a key player for them in this Nations League tournament. Portugal have only lost one of the sixteen games played since being knocked out of the 2018 World Cup, an away loss to Ukraine. They don't have an easy group to negotiate though with France, Croatia and Sweden being their opponents. 
Make your Nations League selections at Bet365!
France Looking to Get Back in Winning Ways

France are the world champions but they didn't make it out of their group in the last Nations League. Qualification for the next European Championships was achieved but they had a few problems against Turkey. Domestically France have done well this year with both PSG and Lyon in the final four of the Champions League. France have only lost one of their last 12 internationals (an away loss in Turkey) and if getting out of this group will be tough to beat in the finals. They have to take on Portugal so it's not going to be easy making it to those finals.
Go for France to win at Bet365
England Looking to Continue Good Form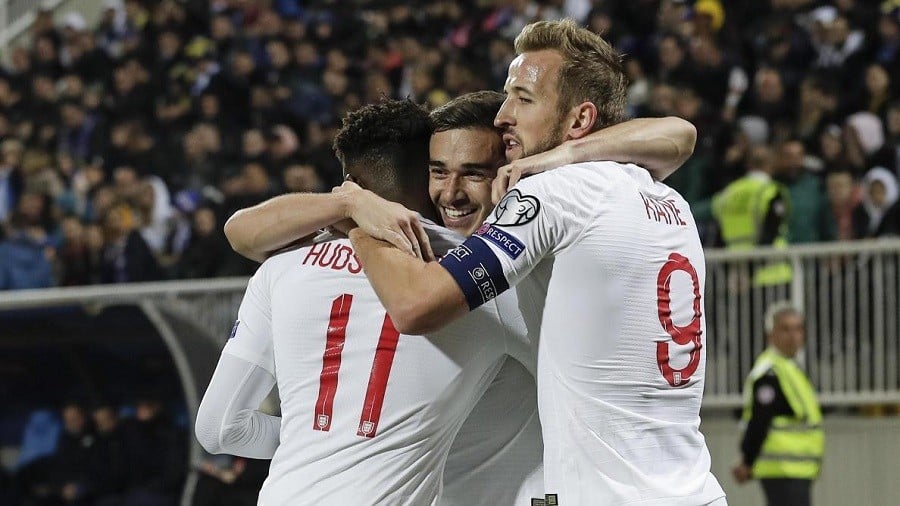 England have reached the semi-final stage of their last two major tournaments. They finished fourth in the 2018 World Cup and then third in the 2019 Nations League. Gareth Southgate's men finished clear at the top of their European Championship qualifying group and will again be contenders in this tournament. If Harry Kane and Raheem Sterling can stay fit, that will improve their chances. They have a strong squad now with improving youngsters galore. To get through to the finals though, they will need to get past Belgium who beat them twice in the 2018 World Cup. 
Check out all the Nations League at Bet365!
Belgium Still a Major Threat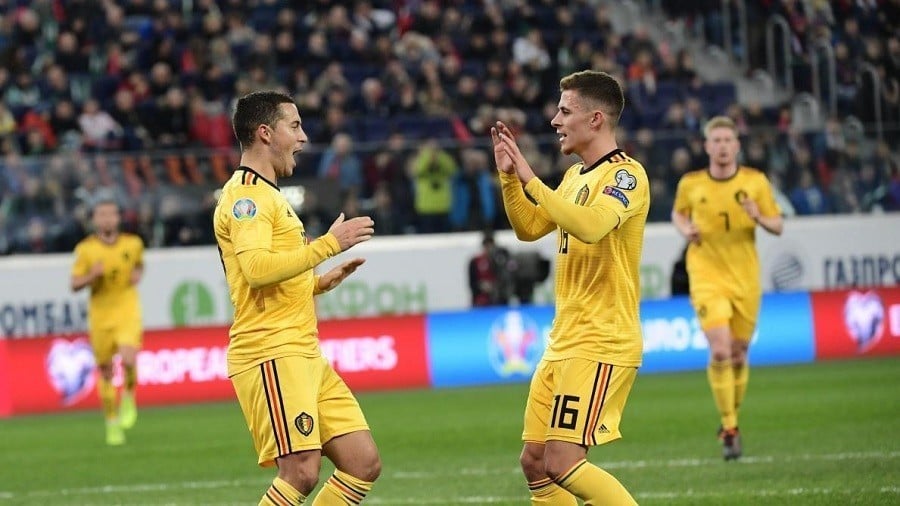 Belgium have an impressive squad with plenty of matchwinners. However, they are still to make it to a major final, could 2021 be the year that happens? Whether it be at the European Championships or the Nations League, it could well happen. With Romelu Lukaku having an impressive season in Serie A, he could well fire them to the finals as long as he cuts out the own goals. They are in the same group as England, who they have a good record against. If making it to the finals, a bet on Belgium to finally lift a trophy would be a very good bet indeed.
Find the best Nations League odds at Bet365!
Who will win the League of Nations?
Head to Bet365 to make your Nations League selections
How to predict the Nations League

After having seen how the competition works, as well as the different Groups and Divisions, let's talk about how you can predict the results of the Nations League. Form is always a key factor but that's not as easy this year as in previous ones. Many teams haven't played an international this season due to the ongoing pandemic. It may be a good idea to look at how the first group games go to get an idea of who is in form and who isn't.
Looking at the team news is also important. The Nations League is similar to how the Europa League is to the Champions League. The idea of the competitiion is to reduce the number of friendlies that are played. Teams do still choose to blood players in the Nations League as they prepare for other tougher tasks in the future such as World Cup qualifying games and the 2021 European Championship. Check out the team line-ups before placing your bets. When there is a lot at stake, line-ups are likely to be stronger. That will be the case when the top spot in the group is at stake or relegation to the next level.