What Did We Learn fr

om the 2022 World Cup Group Stages?

by Steve Ashfield | by Steve Ashfield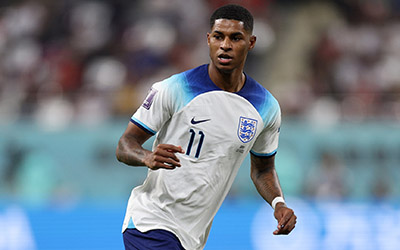 The group stages of the 2022 World Cup are over. 48 games were played in six groups. As the Last 16 gets underway, what did we learn from the group stages and what were the key statistics.
What Did We Learn from the 2022 World Cup Group Stages?

48 World Cup group games took place between November 20 and December 3. Those matches had their fair share of surprises beginning with the defeat of Argentina by Saudi Arabia. The shocks kept on coming and by the end of the 48 matches, we had a line-up for the last 16 that was not too predictable.
Japan, South Korea, Morocco and Australia were all surprise qualifers. Those being unexpectedly knocked out were Belgium, Germany, Uruguay and Denmark. Who'd have guessed that Harry Kane would go through the group stages without scoring. Who would have thought that Lionel Messi would miss a penalty for Argentina?  Let's look at some of the lessons we can learn from the group stages of the 2022 World Cup.Texte du CTA
Check out the World Cup odds at bet365
Are Brazil World Beaters?

Brazil are the favorites to win the 2022 World Cup. It'd be their first triumph since 2002 but can the current team become world champions? Injuries can play a key role in determining how well a country can fare in a tournament like the World Cup. Brazil have won two games against Serbia and Switzerland but then made some changes and lost their third group game to Cameroon,
Neymar has only played in the first of their three games but is now out injured. Brazil have only scored one goal since his absence began. More injury blows have seen Gabriel Jesus and Alex Telles ruled out for the whoe tournament and also injured are Danilo and Alex Sandro. They have a strong squad of course but the way they've played so far and with the mounting injury crisis, they look beatable.  Probably not in the last 16 where they face South Korea or the quarter finals where they are due to face either Croatia or Japan but they could take on Argentina in the semi-finals, now that is something to look forward too.
Can a European Team Win the 2022 World Cup?

AAs mentioned, Brazil last won the World Cup in 2002. Since then, four tournaments have all been won by European teams. That's the most wins in a row by any continent. Will 2022 see a fifth successive European win?
Some big guns have failed to get to the last 16 with both Belgium and Germany among those eliminated. France remain in the tournament and are bidding to be the first country since Brazil in 1962 to retain the World Cup.  They were impressive against Australia and pretty good against a disappointing Denmark. Then came the team changes and they lost to Tunisia. We can pretty much forget that match. They now take on Poland in the last 16 and should be able to make the last eight.
Possibly waiting for them in the quarter finals will be England. We've learned a lot from their games in the group stages. They were excellent against Iran but the polar opposite when drawing 0-0 with the USA. The 3-0 win over Wales was another strong performance and they should be able to get past Senegal in the last 16. The English squad is a very strong one and that has been proved in the group stages. There are so many players who can score goals and that's even without Harry Kane getting on the scoresheet.  If it is England v France in the quarter finals, it's going to be utterly unmissable.
We are virtually guaranteed a European team in the final with seven out of eight countries in one half of the draw being from that continent. Spain impressed in their their first two games but then lost to Japan. They should get past Morocco in the last 16 to set up a quarter final against either Portugal or Switzerland. Ronaldo and Fernandes should assure it's a Portugal v Spain quarter final and that's another mouthwatering clash. Europe does have a chance of again producing the world champions.
All the latest World Cup news is at Vbet
Key Statistics from the Group Stages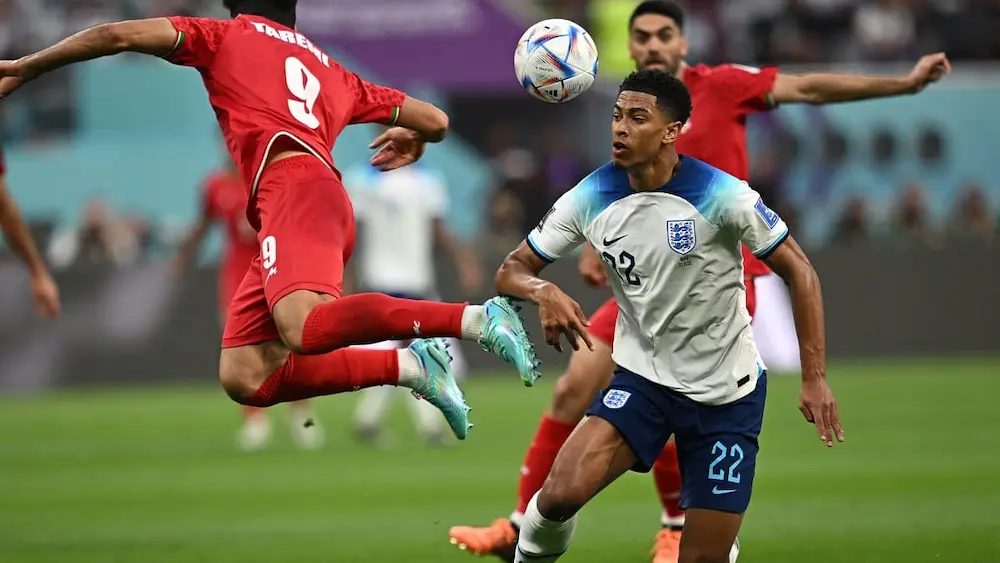 SIf we learned anything from the group stages, it's that the third match can be a bit of a minefield for bettors. Top teams such as France and Brazil made plenty of changes and both lost their games. Remember to check the team news before placing your bets.
120 goals were scored in the 48 group games. That's an average of 2.5 which is 0.14 below the figure recorded in the 2018 World Cup. However,  there were nine matches that saw 52 goals scored in them. Take those games away and the other 39 games produced 68 goals, that's an average of just 1.6 a game.
Exactly two out of three group games saw under 2.5 goals scored. Both teams scored in 19 of the 48 matches.  12.5% of the group matches ended goalless. Hopefully, we won't see many of those in the knockout stages.
There were seven goals scored in Argentina's group games, only one was scored in the first half. Neither England or Senegal have conceded a goal in the first 60 minutes of their games. Brazil haven't scored in the first half of a game and neither has Japan. 
As for the top scorer, five players are joint top with three goals scored by each of them in the group stages. Mbappe, Rashford, Morata, Gapko  are still in the tournament. Only Enner Valencia of Ecuador has no further games to play. Of those on two goals the list inludes Ronaldo, Messi, Richarlison, Fernandes, Torres and Saka.
Want more about the tournament ? Read our free 2022 Football World Cup tips.