The Perfect Homecomi

ng for Katie Taylor?

by Steve Ashfield | by Yunchu Li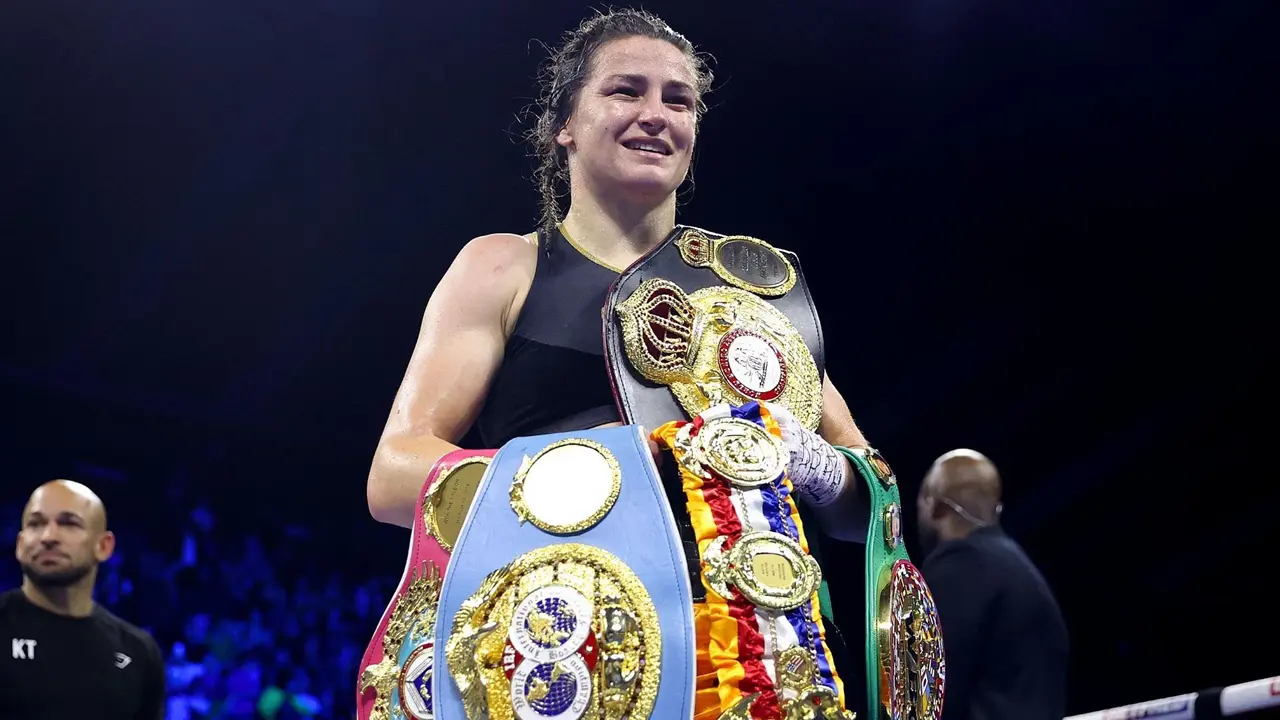 Women's boxing continues to grow in popularity and we're seeing some great fights. On Saturday May 20, Katie Taylor finally has a professional fight in her home country of Ireland. Taylor moves up in weight to challenge Chantelle Cameron for the undisputed world super lightweight title.
Tough Task for Taylor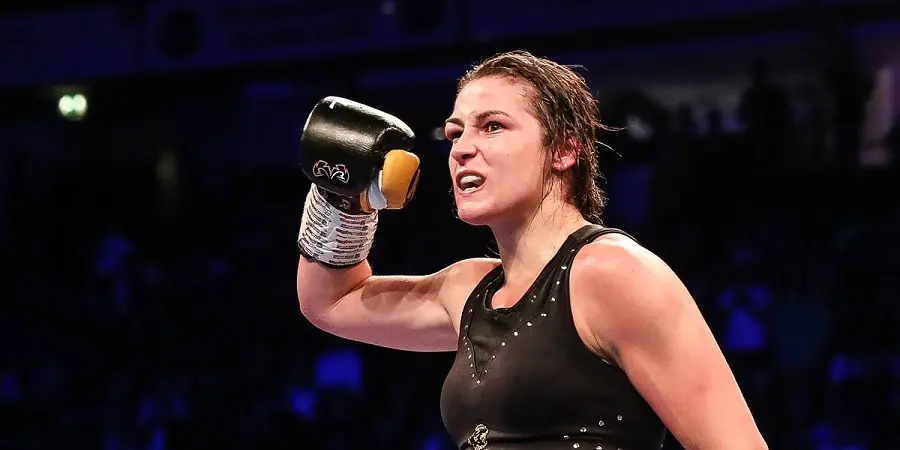 This weekend sees unbeaten Katie Taylor achieve something the Irish boxer has always dreamed of. On Saturday May 20, Taylor finally gets the opportunity to fight professionally in Ireland. All eyes will be on the 3Arena in Dublin as Taylor takes on Chantelle Cameron for the undisputed super lighteweight title.
Taylor has always wanted what is being called her 'homecoming.' Professional boxing has had a tough time in Ireland due to violence in the country. Now Ireland is a lot safer and Taylor can fulfil her dream. It's not the opponent that the current undefeated and undisputed lightweight champion had wanted. A rematch with Amanda Serrano (who she outpointed at Madison Square Garden last year) was the initial choice.
That fell through but Taylor has instead taken on what looks a tough task for her. Rather then defending her lightweight titles, Taylor moves up a weight in search of more belts to wear around her waist,
It was in 2012 in London hat Katie Taylor became an Olympic champion. That was the culmination of a hugely successful amateur career that saw her win both World and European titles on multiple occasions. Four years after her Olympic triumph, Taylor returned to London to begin her professional career. Great things were expected of her and that's just what has happened.
Her first world title was won a year after turning professional. The WBA lightweight title was won when outclassing Anahi Ester Sanchez on points in Cardiff. The IBF title was added the following year and the WBO belt in 2019. To complete the full set of titles, Taylor took the WBC title from Delfine Persoon. The big fights kept on coming, including a win over future world champion Natasha Jones. 
April 2022 saw one of the biggest fights in the history of women's boxing. For the first time, a women's bout topped the bill at the legendary Madison Square Garden. Taylor won a hard-fought fight against Amanda Serrano who was the undisputed featherweight champion. Taylor has had one more successful title defence then but now steps into what is both familiar and new territory as she fights in Ireland but at a new weight. This is a move that many boxers take but it you're keen on betting on this sport, it's one that has to be taken into consideration when deciding who to bet on.
Cameron Determined to Ruin the Homecoming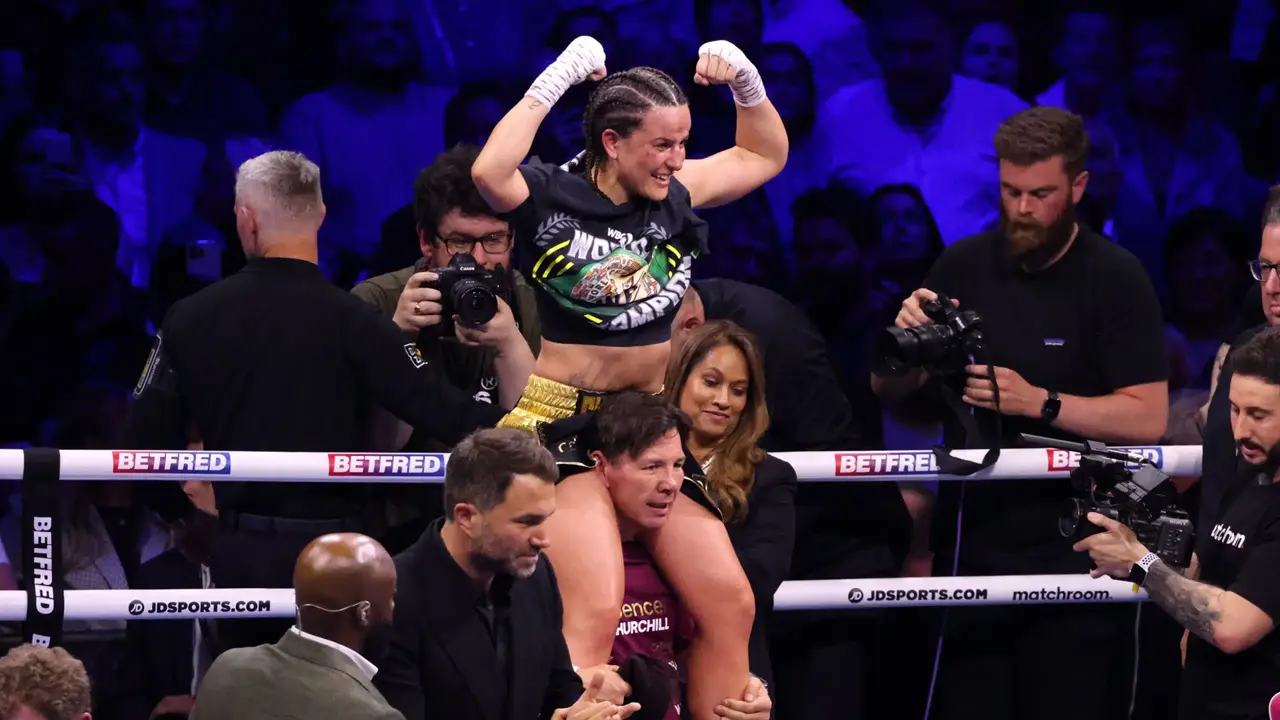 While Katie Taylor has won all 22 of her professional fights, Chantelle Cameron is also undefeated as a pro. Cameron has had 17 fights as a professional and won all of them. When Taylor learned that the Serrano rematch was off, the Irish boxer went on Instagram and surprised everyone by challenging Cameron to put her belts on the line in Dublin, It didn't take long for the undisputed super lightweight champion to accept the challenge, 
Cameron had a successful amateur career but never reached the heights that Taylor achieved. The English figher turned professional in 2017 and in just her fourth fight became the IBO Inter-Continental super-featherweight belt. Next time out she moved up to lightweight and won the IBO title with a win over Viviane Obenauf with a sixth round stoppage.
Her unbeaten run continued and in 2020, Cameron moved up a division to super lightweight. It paid off too with her first contest seeing her beat Adriana dos Santos Araujo to win the vacant WBC title. The following year, Cameron won the IBF title and that set up a big fight in Abu Dhabi against Jessica McCaskill with all five super-lightweight titles on the line.  Cameron won that fight on points to become the undisputed champion.
Now it's time for the biggest challenge of her career. There will be an incredible atmosphere in Dublin for this fight. It's not just something Taylor has craved for but her many fans too. How Cameron will cope with all of this is going to be fascinating. However, it's Cameron who is the defending champion here and she has dominated the super lightweight division,
With all the attention being paid to Taylor, it's not surprising that Cameron is upset at this..Speaking about this title defence, she commented: "I'm the champion, I've got the belts, but I'm not being treated like that.""I'm the champion, I've got the belts, but I'm not being treated like that."  Not always the most confident of people, this is going to be tough for her.
Taylor v Cameron: The Odds

Katie Taylor to win: 1.57
Chantelle Cameron to win: 2.38
Draw: 17.00
Odds from William Hill
This does look a fight that could well go the full ten rounds. Taylor is 1.73 to win on points or a technical decision with Cameron 3.00 to win in that fashion. If Taylor can handle the move up in weight, a title change looks likely this weekend. What a homecoming that will be!