Our Rugby World Cup

2023 forecast chart

by Yunchu Li | by Azadeh Ghavidel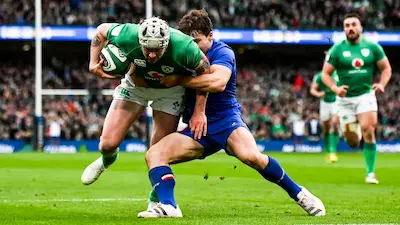 Discover our forecast table for the Rugby World Cup 2023. Who will lift the trophy this year?
The Rugby World Cup 2023 in France is about to get underway, and we'll soon have the chance to follow the world's greatest nations. It's also an opportunity to make predictions about the 2023 Rugby World Cup throughout the competition, and to try and boost your winnings. So what are the expected predictions? Who are the favorites?  You'll soon find out by accessing our prediction table.
2023 Rugby World Cup table: our predictions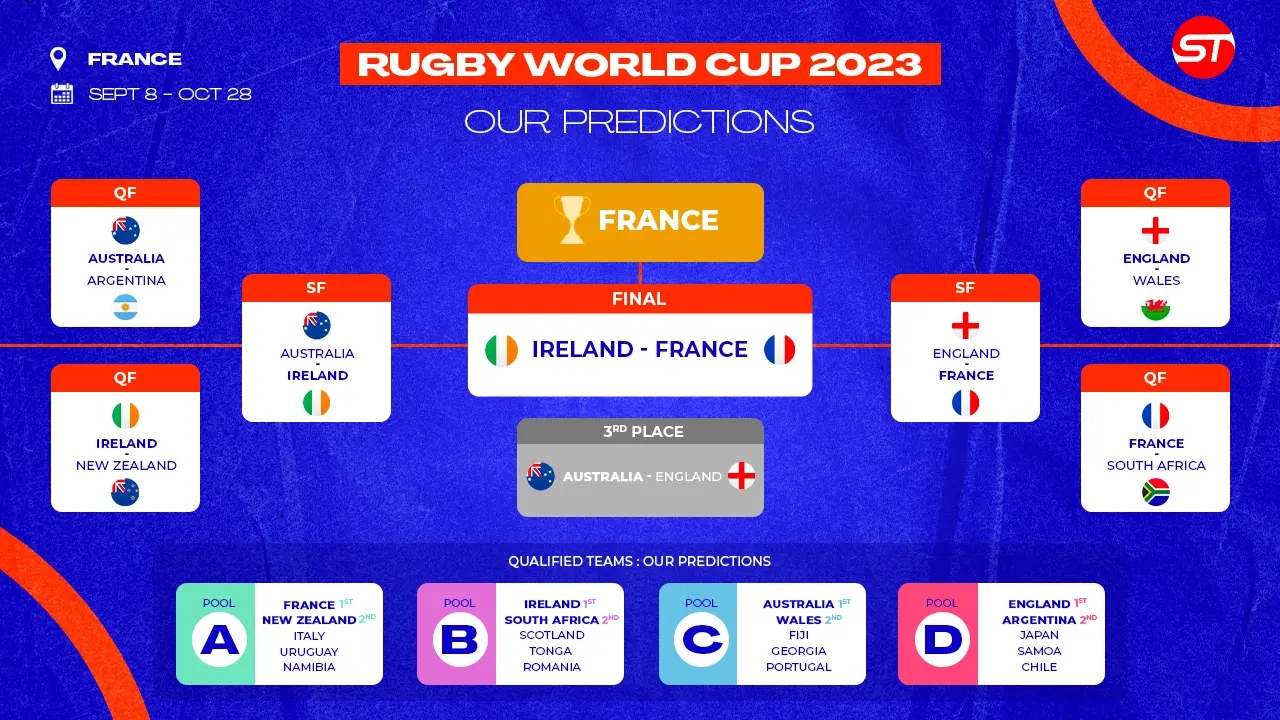 Our Rugby World Cup predictions explained
Before we get to the knockout stages, let's focus on the pool phase. The  matches will be fierce during the first month, as they will determine which teams will qualify for the Rugby World Cup quarter-finals.
Let's start with Pool A, home to the host country: France. The decision of our experts is that this pool will be dominated by France and New Zealand who look well ahead of the other teams. 
Italy, who have shown some improvement in recent years, remain a level  below these two teams, and the bar seems too high for Namibia and Uruguay, who should logically finish at the bottom of the standings. In our view, there are no surprises in store in this pool and the great rugby nations should have no problem getting through.
France could finish in first place, buoyed by their fans and their attacking power, and New Zealand would follow in second place. France and New Zealand qualify!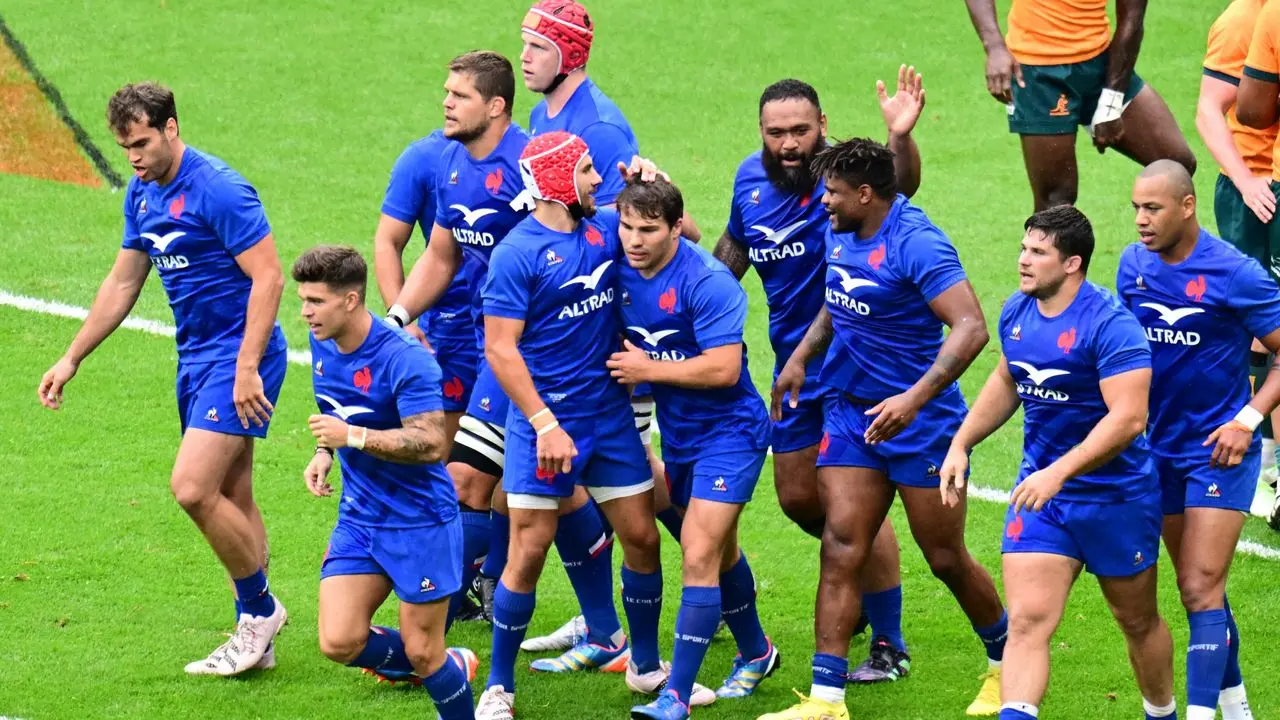 Pool B is expected to be more competitive, with Ireland, South Africa and Scotland all being drawn together.  For our part, we're predicting first place for Ireland, followed by South Africa. With a strong, well-organized team, Ireland (currently top of the world rankings) are expected to build on their Grand Slam success in the 2023 Six Nations.
The South Africans, three-time world champions and winners in 2019 should be able to qualify in second place ahead of Scotland. Ireland and South Africa qualify!
In our opinion, Pool C will be dominated by Australia. Eliminated in the quarter-finals in 2019, the Australians will want to go further this time around.  Their recent results may not have been very satisfactory, but Eddie Jones' men have high ambitions for this tournament.
With talented players like Richie Arnold and Will Skelton, both of whom play in the Top 14, Australia should come out on top in this pool.  Wales, who lost by just 5 points to Australia in a test match at the end of 2022, could well take second place. Australia and Wales qualify!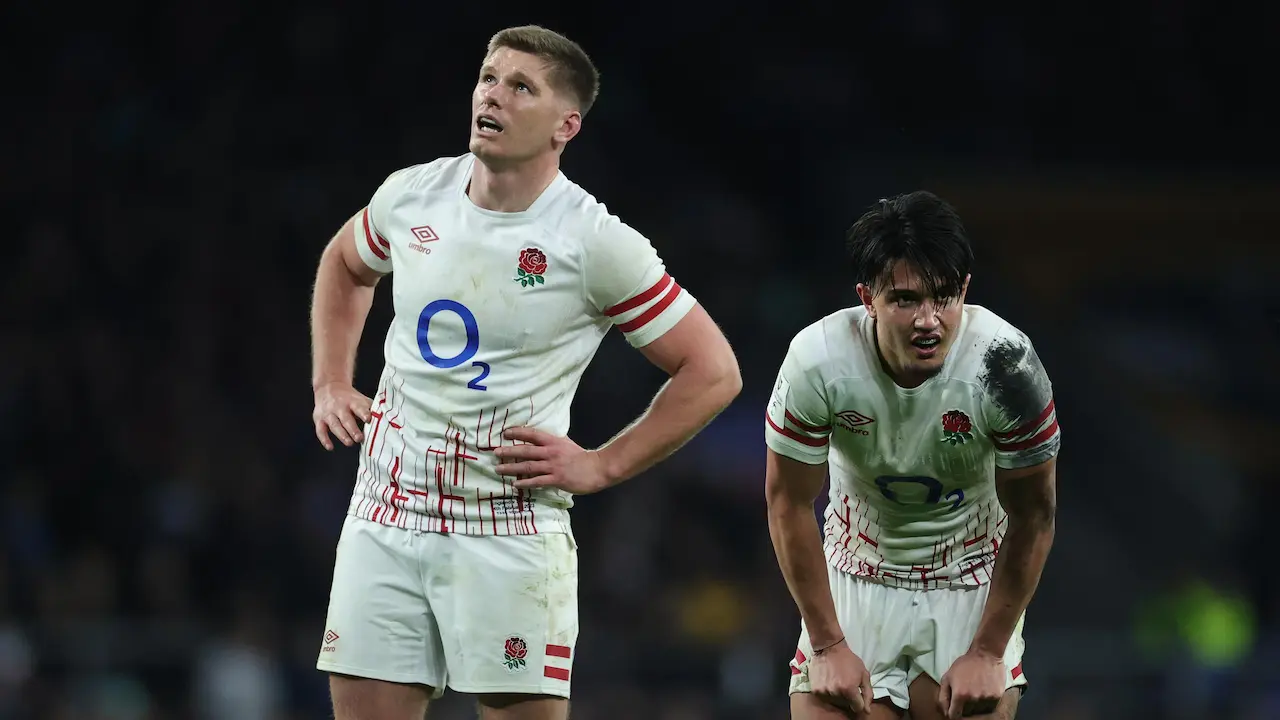 Finally, in Pool D, we see England clinching  the top spot. They were losing finalists in 2019 but current form doesn't indicate they'll get that far in France. Qualifying from this pool should happen though and we take them to finish ahead of Argentina. England and Argentina qualify!
Our Rugby World Cup quarter-final predictions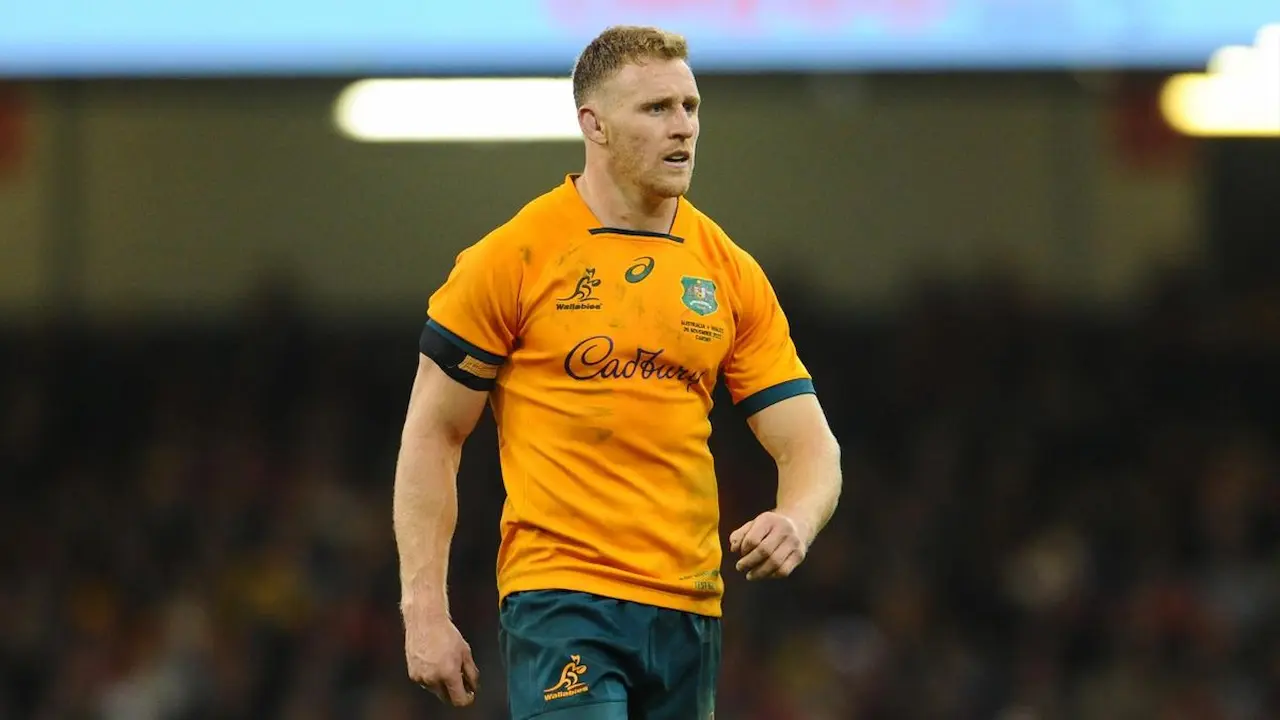 Qualified teams advance directly to the Rugby World Cup quarter-finals. On the basis of our group-stage rankings, Australia is expected to face Argentina, Ireland will take on New Zealand, England will face Wales, and France will meet South Africa.
We think that Australia will reach the semi-finals by beating Argentina, and that England won't have too much trouble beating Wales. It was harder to decide on the other two matches.
Home advantage may well see France dethrone South Africa and Ireland can be backed to defeat New Zealand. They are both going to be close matches though and our opinions may well change after we've seen how teams play in the pool stages. .
The semi-finals predicted by our Rugby experts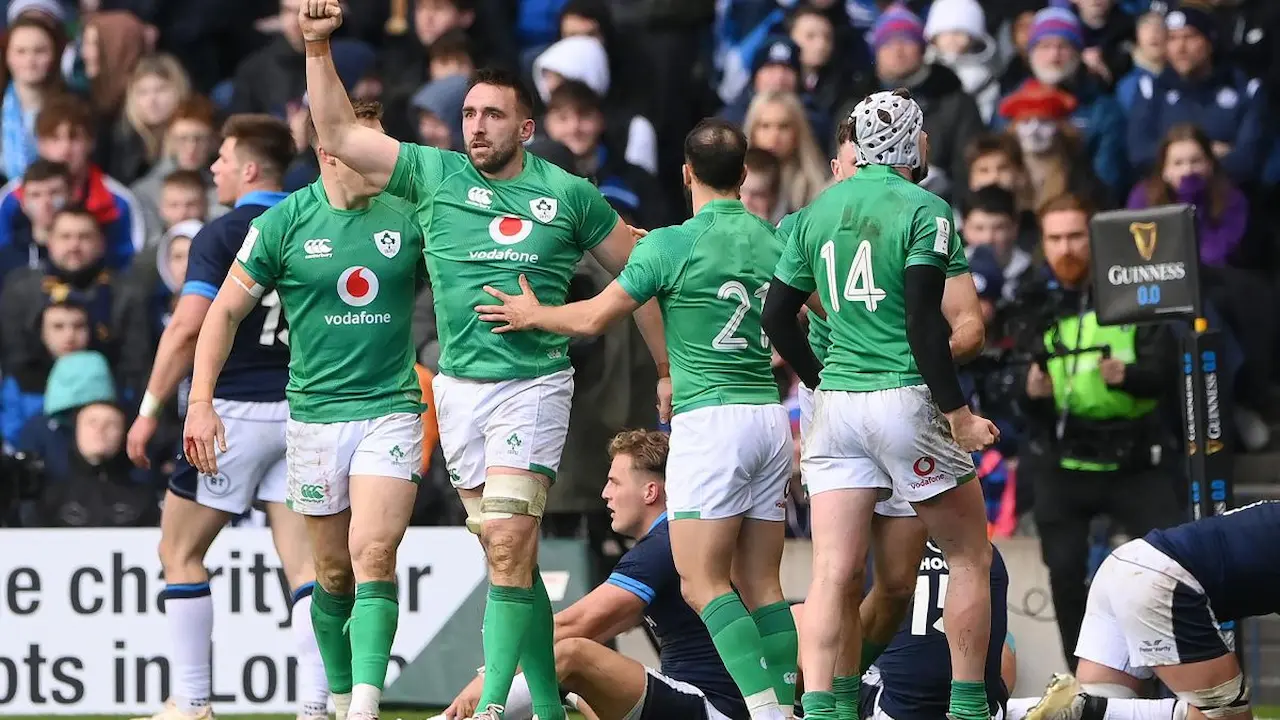 We're heading for the semi-finals now! At this stage of the competition, only the big teams remain. In the first semi-final between Australia and Ireland, we're predicting a win for Ireland, who have been more impressive of late. The other semi-final will pit England against France.
The French had an impressive 53-10 win at Twickenham earlier this year and with this game being played on home soil, we go for them to reach the final. This gives us an Ireland v France final and a third/fourth place match between Australia and England..
The Rugby World Cup Final as seen by SportyTrader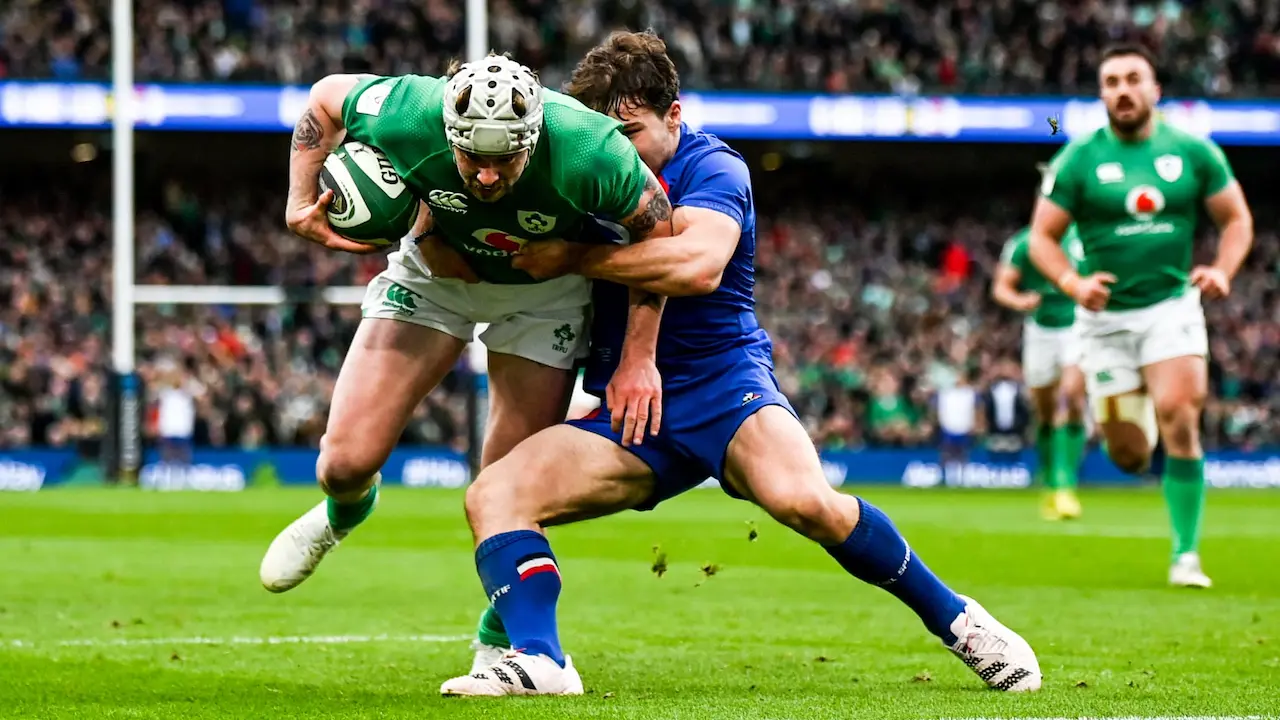 The grand final between Ireland and France is sure to be a thrilling one.  The match could be intense and close, but it's France who should come out on top. Neither side have ever won the World Cup. We believe it'll be France who lift the trophy and delight the home fans. Australia could win their match with England to finish in third place. . 
These are our predictions for the Rugby World Cup 2023 in France. If this prediction table and these details have given you some betting ideas, don't hesitate to try your luck at the bookmakers, where sports betting bonuses are on offer for betting on the World Cup. Don't wait any longer, and enjoy betting on the Rugby World Cup 2023!