Can Joe Joyce Win Hi

s Rematch With Zhilei Zhang?

by Steve Ashfield | by Steve Ashfield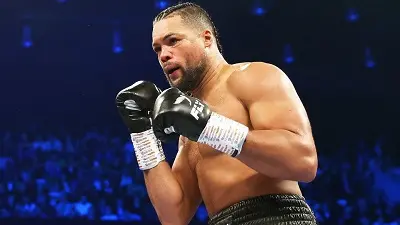 Britain's Joe Joyce bids to regain the interim WBO world heavyweight title on Saturday September 23. He faces Zhilei Zhang who took his title and unbeaten record when stopping him in April of this year. Can Joyce get his revenge this weekend or will his world title hopes end?
Joyce Wants His Title Back!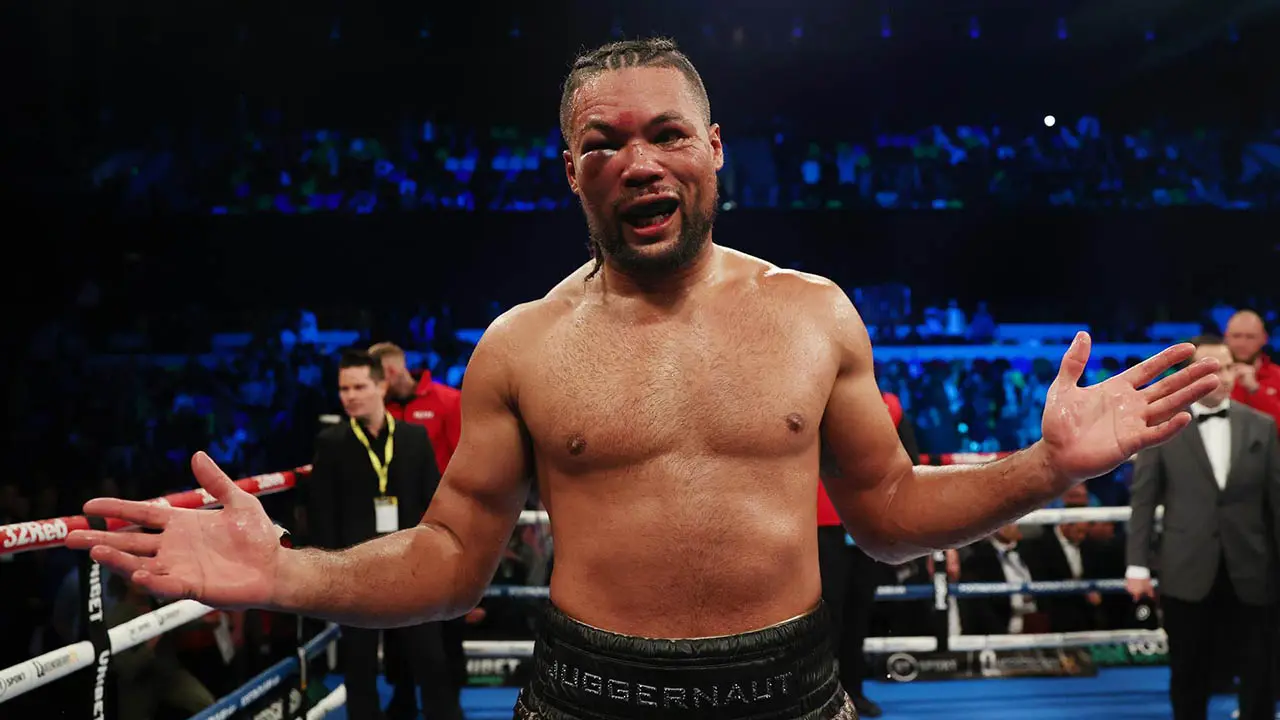 'Juggernaut' Joe Joyce has the most important bout of his professional career this year. The 37-year-old takes on Zhilei Zhang at Wembley Arena on Saturday September 23. The two boxers fought in April of this year and it was the Chinese boxer who stopped Joyce in the sixth round. That gave Zhang the interim WBO heavyweight title and ended the unbeaten record of Joe Joyce.
The British boxer has opted for an immediate rematch as he bids to regain the interim title and put himself in line for a shot at the WBO title held by Oleksandr Usyk, more about him later. Just as Anthony Joshua didn't take any other fights before trying to avenge his losses to Ruiz and Usyk, Joyce has gone down this route and many believe he shouldn't.
Why? Well, Joyce has to change if he is to beat Zhang this weekend. He's renowned for his iron jaw and needs it as his defensive abilities are not the best in the world. Its ok being able to withstand sold shots on the jaw but it the facial damage inflicted by the Chinese boxer that cost Joyce his unbeaten record and his title.
Joyce claims that he has learned some lessons from that first fight. The simple fact is that he has to if there's to be any chance of him beating Zhang on September 23. 
Zhang in No Mood to Lose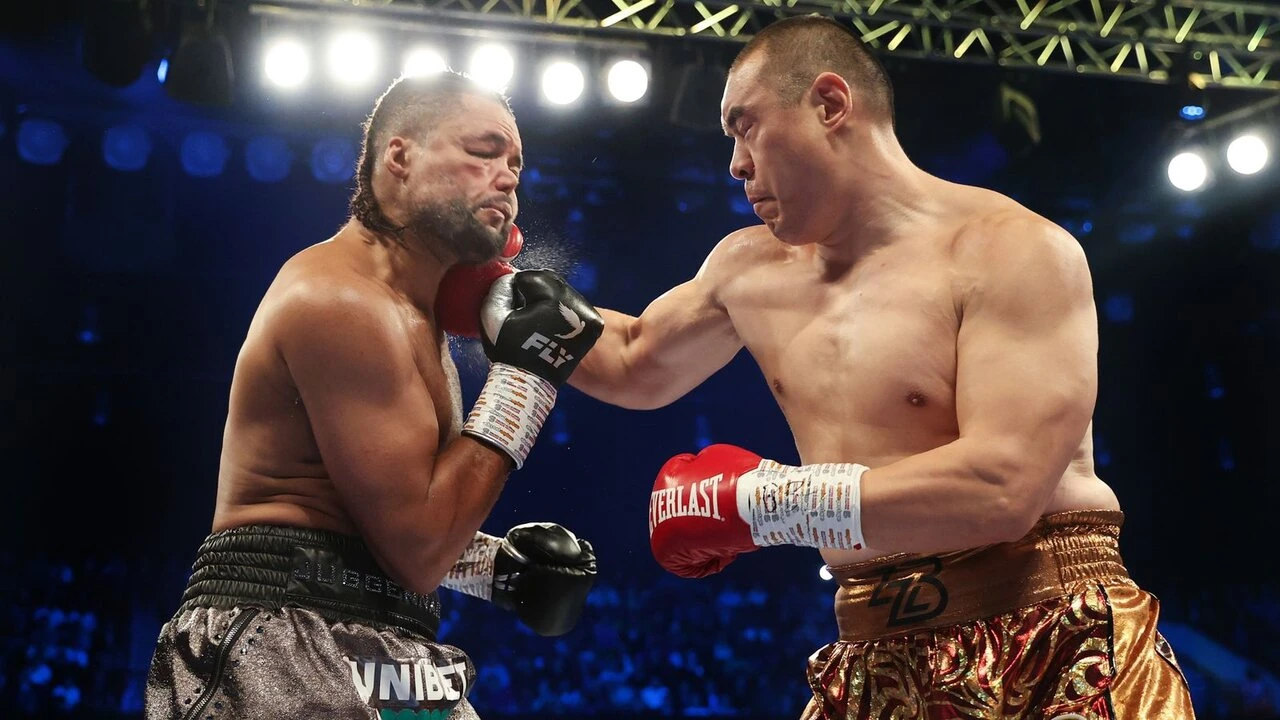 Zhilei Zhang is back in London this weekend but this time as the champion not the challenger. Like his opponent, the Chinese champion has everything to lose in this fight. It's perhaps surprising that he has decided to return to London for his rematch against Joe Joyce. He could have opted for the fight to be held in China or in the USA where he has had several professional fights.
Zhang has won 25 of his 27 professiiional fights with 20 of his wins coming inside the distance. Many of those wins were against low level fighters, the sort that are used to pad out the boxing record of up and coming fighters. His only loss was to the unbeaten Filip Hrgovic and he also drew with Jerry Forrest, despite knocking him down three times.
This will be the first fight that Zhang has had since his April win over Joyce. It's a big risk for him to take but the 40-year-old is confident that he can repeat his victory and then hopefully get a world title shot. He has every chance of doing the former, especially if Joyce hasn't changed hIs ways. Zhang's heavy punches regularly made contact with Joyce. You can bet that he'll be targeting the eye that he damaged in the first fight and we could well see him again stop Joyce.
What Does the Future Hold for Joyce and Zhang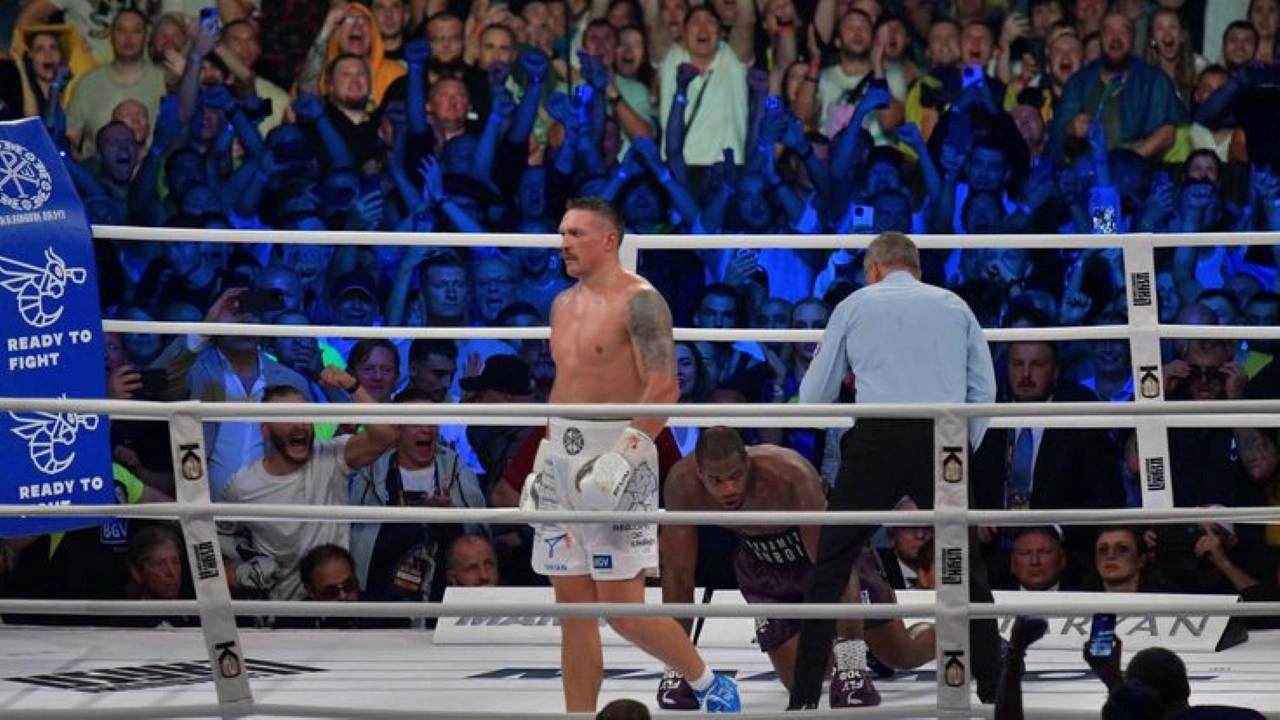 What lies ahead in the future for Joe Joyce and Zhilei Zhang after Saturday's fight? Well, if Joyce is the loser then his hopes of a world title fight are over for the foreseeable future, perhaps forever. Anthony Joshua lost two successive fights but he had been world champion and there are still big fights ahead for him in the future. It wouldn't be so easy for Joyce and he.'d have to rebuild his career somehow.
If he does beat Zhang, then there may well be calls for a third and deciding match between the pair. A lot would depend on how this fight ends. A decisive win for Joyce might not see calls for a rubber match. However a controversial or tight points decision might mean we see Joyce v Zhang III in 2024.
This is for the interim WBO heavyweight title and you might think that's rather meaningless. Not so as it will put the holder in with a good chance of a title match against current champion Oleksandr Usyk (seen above). What lies ahead for Usyk though? He is likely to fight WBC champion Tyson Fury at some point in the future. It all depends on whether Fury really wants the fight or is happy earning millions against MMA opposition.
The best hope for whoever wins this fight is that the WBO loses patience with Usyk. If they want him to defend the title against their mandatory challenger and he opts to fight Fury or perhaps Wilder, then they could strip him of the title. If that does happen, then the interim champion would surely be in the fight for the vacant title. All of which makes winning this match on Saturday even more important.