2022 US Open Predict

ions & Betting tips
The final Grand Slam event of the year begins at Flushing Meadow on August 29 with the women's singles final on September 10 and the men's singles on the 11th. World number one Daniil Medvedev bids to retain his men's singles title while Emma Raducanu is the defending women's singles champion. Our team of tennis experts will be writing previews throughout the tournament, including every match from the quarter finals onwards.
The 2022 US Open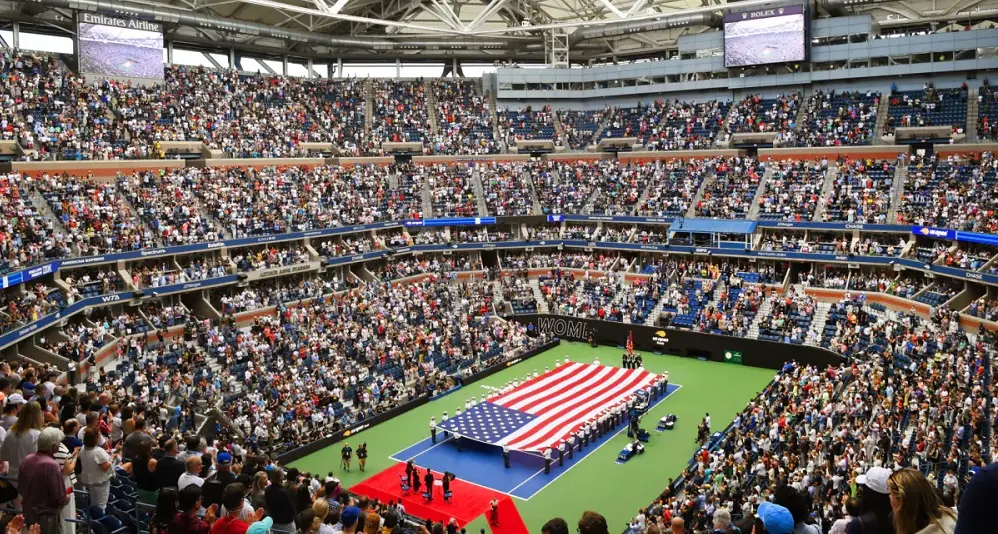 Are you ready to place your bets for the US Open? The SportyTrader team of writers is on your side! From August 29 to September 11, 2022, our tennis experts reveal their best analysis from the last Grand Slam of the season and their tips for your sports betting. A new champion will be crowned after Daniil Medvedev lost to Nick Kyrgios in the last 16.  What are the best sports bets for the US Open? We'll keep you posted in this tournament-dedicated article! It is likely that your bets on this edition of the US Open will be successful.
Tournament details
Location: Flushing Meadows, New York, USA
Date: From August 29 to September 11, 2022
Surface: Hard Court (outdoor)
Prize fund: To be confirmed  $27,915,200
2021 Men's Champion: Daniil Medvedev
Check out the bet365 US Open odds
Our tips for your US Open betting success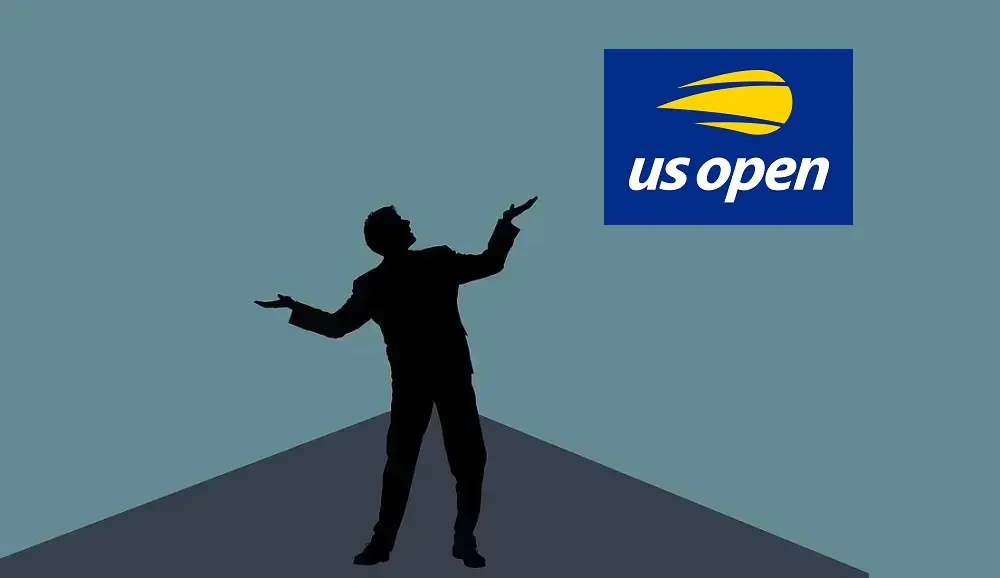 Traditionally , the US Open is the last Grand Slam tournament of the year in tennis. After the Australian Open, Roland Garros and Wimbledon, the American tournament brings together the best players in the world, and is an event with high media coverage around the world. Previous winners of the men's singles include Nadal, Djokovic, Federer, as well as Murray, Sampras, Agassi, Edberg, Becker, Lendl, McEnroe, Ashe, among others. Daniil Medvedev finally added his name to that list and will be out to successfully defend the title this year. There is a strong chance that Novak Djokovic won't be playing the US Open this year so Medvedev's  chances are good of winning again.
Take into account the form of tennis players
The first thing to consider to correctly analyze a tennis match at the US Open is to check the form of the two players who are competing. Daniil Medvedev and Nick Kyrgios are both recent winners and will hope to continue that good form in this tournament. Remember this is a Grand Slam so men's matches are being played over the best of five sets, so look at form over that length of match. Players who have been struggling of late should be avoided. Those in form will be confident players and that's always a bonus.
Make your US Open selections at VBET
Consider the playing surface
The US Open is a tournament played on an outside hard court. Take this into account when analyzing your matches. Don't forget that every player has a preference for a surface in tennis. How not to mention Rafael Nadal or Carlos Alcaraz on clay. To bet safely in 2022, choose to select tennis players who are used to excelling on fast courts. This surface allows for a very fast and intense game, and for which physical condition is essential. For example, avoid betting on a player who has only performed well on grass or clay this season. This could be an error.
Follow the head to head results
In tennis, as in any other individual sport, the mental aspect greatly influences performance. Therefore, it is necessary to know which tennis player is better mentally before making a guess in a US Open match. Even if a player is ranked better than the other in the ATP Ranking and who had a more convincing performance in his last game than his opponent of the day, avoid, for example, betting on his victory if he has a streak of 4 consecutive losses for your opponent. Each player has strengths and weaknesses, it is not uncommon to find some "weakness" for each player on the circuit. So take the time to check out the last direct confrontation between the two tennis players that will face each other, this will increase the credibility of your US Open guesses.
Check out the William Hill odds
Take into account recent performances at the US Open
Following the same reasoning as the previous tip, we also advise you to check the performance of tennis players in the last US Open's. As for an opponent or a surface, each player really has his favorite tournaments, and others he likes less. For example, Roland Garros and the Masters 1000 in Rome for Rafael Nadal, the Australian Open and the Masters 1000 in Miami for Novak Djokovic. To succeed in your bet, take the time to check out each player's campaign during the last edition of the US Open, see the last 2-3 editions. For example, if a player is 30 places higher in the ATP rankings than his opponent of the day, but has never made it past the second round at Flushing Meadows, avoid betting big on him.All players have their favorite tournaments and some that they just don't like.
Follow the ATP ranking
Finally, as a fifth big tip, we ask that you keep in mind the ATP Rankings and ATP Finals qualification contest when making a prediction in a US Open 2022 match. Remember that a tennis player needs to match your performance in the previous edition of the tournament in order not to lose points and to be able to add more points, Medvedev lost in the last 16 and that means we will have a new world number one at the end of this tounament with Nadal, Ruud and Alcaraz bidding for that spot.
 Also look at the ATP Race as this records the ranking points earned this year. Note that it does not include performances at this year's Wimbledon championships. We're in the last few months of the year so there will be players who need a lot of ranking points if they want to reach the lucrative ATP Tour Finals. Look for players whose ATP Race ranking is higher than ther overall ranking,
Check out the William Hill odds for the US Open
The stats you need to know for your 2022 US Open Predictions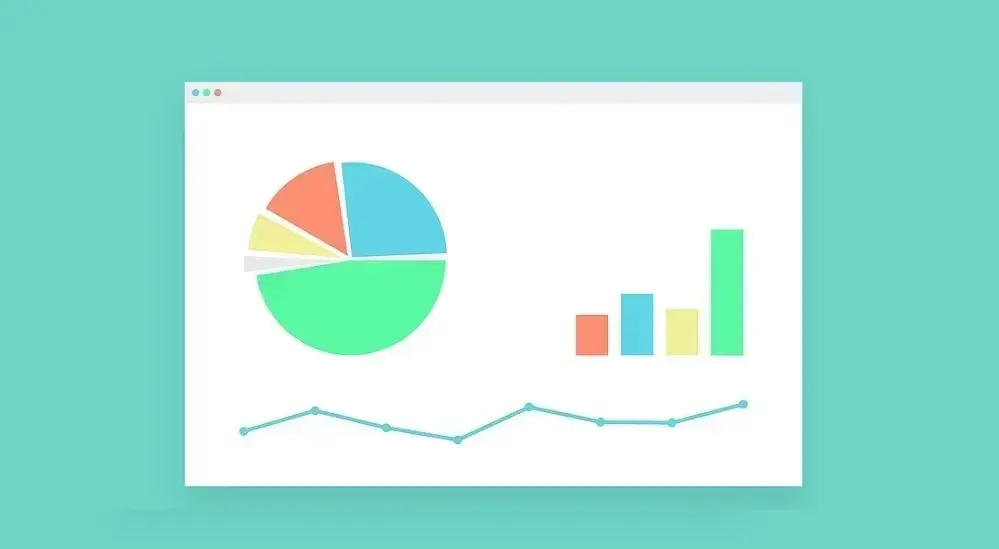 Now that you know the key points for a reliable guess, let's talk about the relevant statistics regarding the US Open. In order to place good tennis bets, you must really know the key factors of each tournament, and this will give you a clear indication of which sports betting to prioritize. Here are the top US Open stats you need to know, as noted by our tennis analysts. Be sure to check.
Average games per match: 38.5 games
Matches in three sets: 36% of matches
Matches in four sets: 37% of matches
Matches in five sets: 27% of matches
Matches where the winner won the 1st set: 68% of matches
Comebacks from two sets to love down: 7% of matches
Matches with a 6-0 set: 8% of matches
Matches with tiebreak in the 1st set: 28% of matches
Matches with tie-break in the 2nd set: 16% of matches
Matches with tiebreak in the 3rd set: 11% of matches
Matches with tiebreak in the 4th set: 6% of matches
All the US Open odds are at bet365
Our Prediction on the winner of the 2022 US Open Men's Singles Title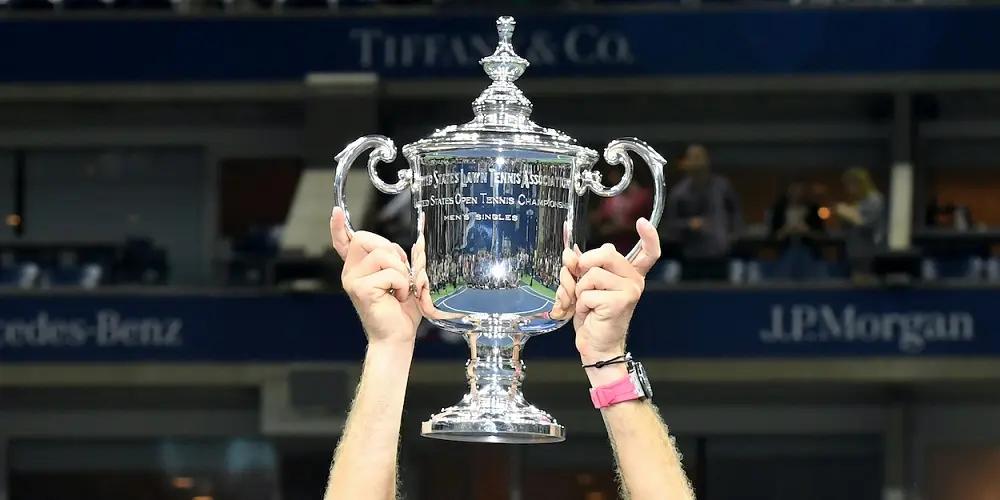 A first time Grand Slam men's singles champion is guaranteed at the US Open. The semi-finals see Carlos Alcaraz take on Frances Tiafoe with the winner facing either Casper Ruud or Karen Khachanov. The world number one spot is up for grabs over the next few days. That's currently held in the live rankings by Rafael Nadal but either Alcaraz or Ruud could overtake him. Alcaraz beat Sinner in a great quarter final and he's our favorite to win the US Open. Do you agree with us? Make your predictions now!  
The odds for the Men's Singles (updated after Quarter Finals)
Carlos Alcaraz, odds of 2.00
Casper Ruud, odds of 3.60
Frances Tiafoe, odds of 5.00
Karen Khachanov, odds of 6.50
Odds taken from bet365.com .
What's our Prediction for the US Open Women's Singles?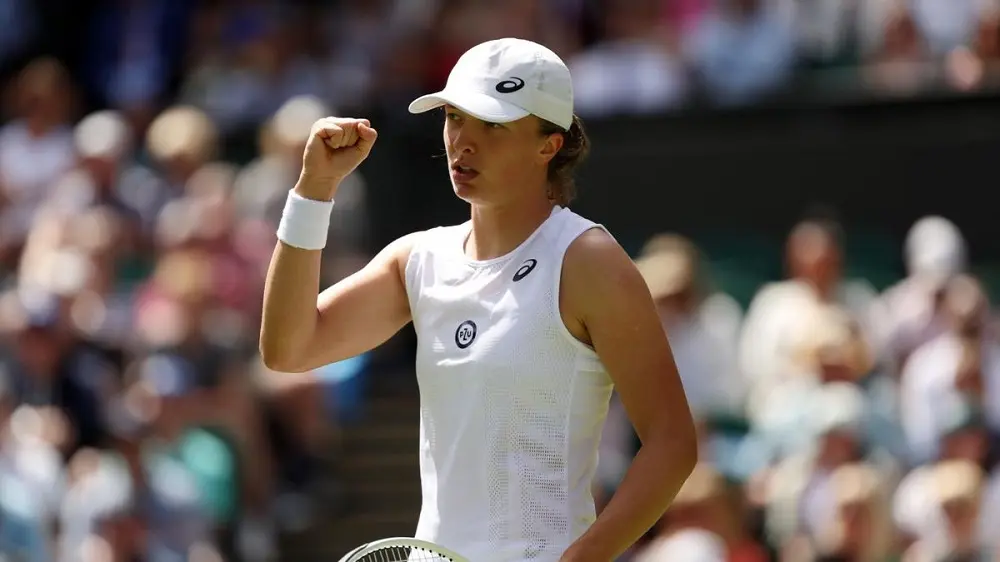 Iga Swiatek is the favorite to win the US Open. Her form hasn't been impressive going into this Grand Slam and there have been some below par performances at Flushing Meadow. The Pole has made it through to the semi-finals of this tournament for the first time in her career. The semi-finals sees her take on Aryna Sabalenka whose form has improved of late. In the other semi-final, Caroline Garcia face Ons Jabeur as she looks to continue her great run of form. Garcia has won three tournaments since June and beaten Swiatek and a first Grand Slam title would not be a surprise.
The odds to win the US Open Women's Singles (updated after the quarter finals)
Iga Swiatek, odds of 2.25
Caroline Garcia, odds of 3.10
Aryna Sabalenka, odds of 5.50
Ons Jabeur, odds 6.00
Odds taken from  bet365.com .
Check out the bet365 US Open odds
US Open FAQs
Below are some frequently asked questions about the US Open. Some of which can help you make better bets on the 2022 edition of the competition:
1. Where is the US Open played?
The US Open is played at Flushing Meadows Municipal Park, located in New York City (United States of America).
2. What surface is the US Open played on?
The US Open is played on fast courts (hard court). The game takes place on courts without cover (with wind influence).
3. How many sets does it take to win a match at the US Open?
As with all Grand Slam tournaments, a US Open men's singles match is played over the best of 5 sets. The possible outcomes are therefore 3-0, 3-1 and 3-2. Women's singles matches are best of three sets.
4. How many ranking points does the US Open winner earn?
The US Open champion adds 2,000 ranking points. The finalist scores 1200 points, while the semi-finalists score 720 points each.
5. Who are the US Open champions in the open era?
Since the establishment of the open era in 1968, 29 different players have won the US Open in tennis. We found in order: Arthur Ashe, Rod Laver, Ken Rosewall, Stan Smith, Ilie Năstase, John Newcombe, Jimmy Connors, Manuel Orantes, Guillermo Vilas, John McEnroe, Ivan Lendl, Mats Wilander, Boris Becker, Pete Sampras, Stefan Edberg, Andre Agassi, Patrick Rafter, Marat Safin, Lleyton Hewitt, Andy Roddick, Roger Federer, Juan Martin Del Potro, Rafael Nadal, Novak Djokovic, Andy Murray, Marin Cilic, Stan Wawrinka, Dominic Thiem and Daniil Medvedev.
6. How much will the prize money be for the US Open champion?
The prize money for the US Open 2022 is not yet known. In 2021, winner Daniil Medvedev pocketed $2.5 million.
7. Where to watch the US Open?
The US Open will be broadcast on Amazon Prime. If you don't have Pay TV, you can also follow the matches on SportyTrader Livescore US open  – results and matches live.
8. On which channel to watch the grand final of the US Open 2022?
The 2022 US Open final will be broadcast on Amazon Prime.
Our latest predictions regarding the 2022 US Open
There are no previews at the moment for this competition
2022 US Open: best odds to bet