Roland Garros Betting Tips
Find our free predictions on the winner of Roland Garros, as well as our experts forecasts on all the matches of the French Open 2020. Full information for your sports bets!
2020 French Open at Roland Garros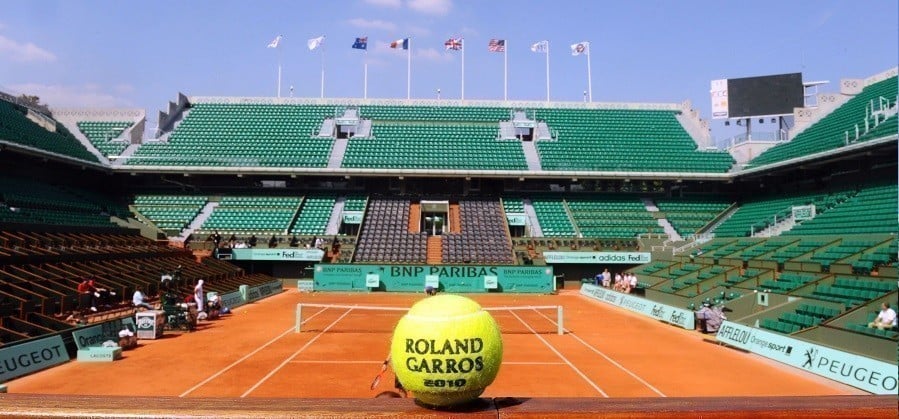 The French Open is usually the second Grand Slam of the season taking place in late May and early June. However, due to the ongoing health crisis, the tournament in 2020 has been moved to late September, running from the 27th to October 11. It'll be a rather colder climate that the players face for the most important clay court championship of the year. Rafael Nadal will be defending his title and bidding to win a record 13th men's singles title. The women's title was won last year by Ashleigh Barty but the Australian world number one will not be taking part in the 2020 championship.
bettingTipsCtaLink_ ERROR NO LINK
Expert Advice for your Roland Garros Predictions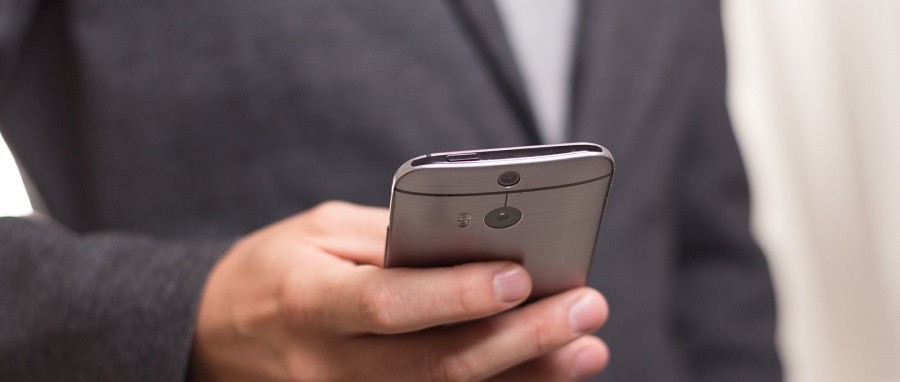 When it comes to the men's singles, this championship has been dominated by Rafael Nadal. He won his first title here in 2005 and since then has won the tournament every year apart from 2009, 2015 and 2016. This year sees him attempting to win a 13th title and his fourth in a row. He will face tough opposition from players such as world number one Novak Djokovic and recent US Open champion Dominic Thiem who has reached the final of this event for the past two years, losing of course to Nadal on both occasions.
It's the clay surface that is so important in this tournament. Although the seedings are based on world rankings, they don't entirely reflect the ability of the players to perform well in this tournament. Hence the fact that it is Novak Djokovic, not Rafael Nadal who is the top seed for Roland Garros this year. When you look at who should be backed in this event, take a good look at how each player performs on clay. A player who is better on grass may well struggle on the clay. 
Remember also, that this is a Grand Slam event and therefore contested over the best of five sets in the men's singles. Players who do well in the usual three set games may well find it harder to get a win over this longer format.
The whole tennis calendar has been changed around this year due to the health crisis. We're supposed to be watching this tournament in May and June when the weather is hot, not when getting colder in September and October. There hasn't been a great deal of tennis played this year with the long clay and grass seasons cut to shreds. There has been some hard court tournaments played recently, including the US Open won by Dominic Thiem. The only major clay tournament held leading up to this event has been the Rome Open. That was won by Novak Djokovic who beat Diego Schwartman to win the title. The latter is seeded 12th for this tournament and could well make it to the last eight where he's likely to face Dominic Thiem. 
Check out the Betway offers for the French Open!
Seedings and Draw
The seedings have been announced for the 2020 French Open at Roland Garros. Here are the top 16 seeds in each of the singles events. As the tournament progresses, we will update this page to show you when each seed is knocked out and the draws from the last sixteen onwards.
Men's Singles Top 16 Seeds
Novak Djokovic
Rafael Nadal
Dominic Thiem
Daniil Medvedev
Stefanos Tsitsipas
Alexander Zverev
Matteo Berrettini
Gaels Monfils
Denis Shapovalov
Roberto Bautista-Agut
David Goffin
Diego Schwartzman
Andrey Rublev
Fabio Fognini
Karen Khachanov
Stan Wawrinka
Women's Singles Top 16 Seeds
Simona Halep
Karolina Pliskova
Elina Svitolina
Sofia Kenin
Kiki Bertens
Serena Williams
Petra Kvitova
Aryna Sabalenka
Johanna Konta
Victoria Azarenka
Garbine Muguruza
Madison Keys
Petra Martic
Elena Rybakina
Marketa Vondrousova
Elise Martens
The draws have been made and defending men's singles champion Rafael Nadal faces a possible last sixteen match against Fabio Fognini. The Italian is the 14th seed and has only made it to one quarter final at Roland Garros, that was nine years ago. Nadal could then face recent US Open finalist Alexander Zverev who has reached the last eight here in both of the last two years. If Nadal can get past him, then the likely semi-final opponent is Dominic Thiem, that'd be a repeat of the last two finals here.
Novak Djokovic is the number one seed and likely opponents include Karen Khachanov, Matteo Berrettini and Daniil Medvedev. He certainly looks to have a lot easier draw than Nadal and Thiem. 
Make your Roland Garros wagers at Bet365 now!
Our free forecast for the 2020 French Open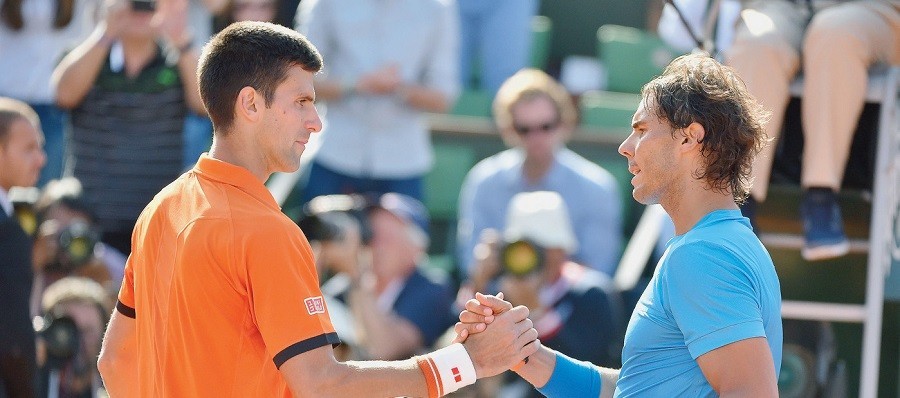 Could we see a Novak Djokovic v Rafael Nadal final this year? Djokovic comes into this tournament having recently won the Italian Open on clay, dropping just one set. He's played 32 matches this year and lost just one of them. That of course was the infamous match at the US Open where he was defaulted after hitting a line judge with a ball. He has only won this title once, that was in 2016 and it has to be said that Nadal pulled out of that tournament at the third round stage due to injury. As written previously on this page, Djokovic has a good draw and is likely to reach the final at least.
Rafael Nadal is seeded second but we all know he is the King of Clay. He didn't compete in the US Open and lost to Dominic Thiem in the Australian Open quarter final at the start of the year. The Spaniard wasn't in the greatest of form before the season was suspended, losing two games in the ATP Cup, including one to Djokovic. He returned to tennis at the Italian Open but lost in the quarter finals to Diego Schwartzman.  He may well return to form at Roland Garros but Nadal hasn't got the easiest of draws.
Choose your French Open 2020 winner!
Could this be the year for Thiem?

It's already been a big year for Dominic Thiem. He has long been regarded as the heir to the throne on the clay circuit. However, 2020 has seen him prove that success can be achieved on other surfaces too. He began this troubled year with a run to the final of the Australian Open. Then, he went to New York and won the US Open, his first ever Grand Slam title.  Thiem has reached the final at Roland Garros in both 2018 and 2019. This year he is in the same half of the draw as Nadal but if he keeps his form, then he could well make it to the final this year. He's had four previous wins on clay against Nadal, so a fifth may be just around the corner.
Choose your French Open 20 winner!
Halep to Justify Top Seeding?

Not since Justine Henin-Hardenne in 2006 has the French Open women's singles title been retained. That's a record which will be extended this year due to the absence of Ashleigh Barty. Simona Halep is the number one seed for this year's tournament and is in form after winning the Italian Open. Clay is her favourite surface so that's one advantage and another is her previous form at Roland Garros. Halep lost in both the 2014 and 2017 finals here, before taking the title in 2018. Last season saw her lose in the quarter finals. She is likely to meet Marketa Vondrousova in the last sixteen. That might not be too easy as Vondrousova lost in the 2019 final to Ashleigh Barty. Also in Halep's way are US Open finalist Victoria Azarenka and Serena Williams. 
In the bottom half of the draw, Karolina Pliskova is the highest seed but hasn't got the best of form here in recent years. She was top seed in the recent US Open and lost in the second round. Madison Keys is seeded 12th but could be a big danger, she made it to the final at Roland Garros in 2018 and reached the last eight in 2020.
Check out the latest French Open odds at Betway!