Roland Garros 2023 P

redictions & Betting tips
Find our free predictions on the winner of Roland Garros, as well as our expert forecasts on all the matches of the 2023 French Open. Full information for your sports bets!
2023 French Open at Roland Garros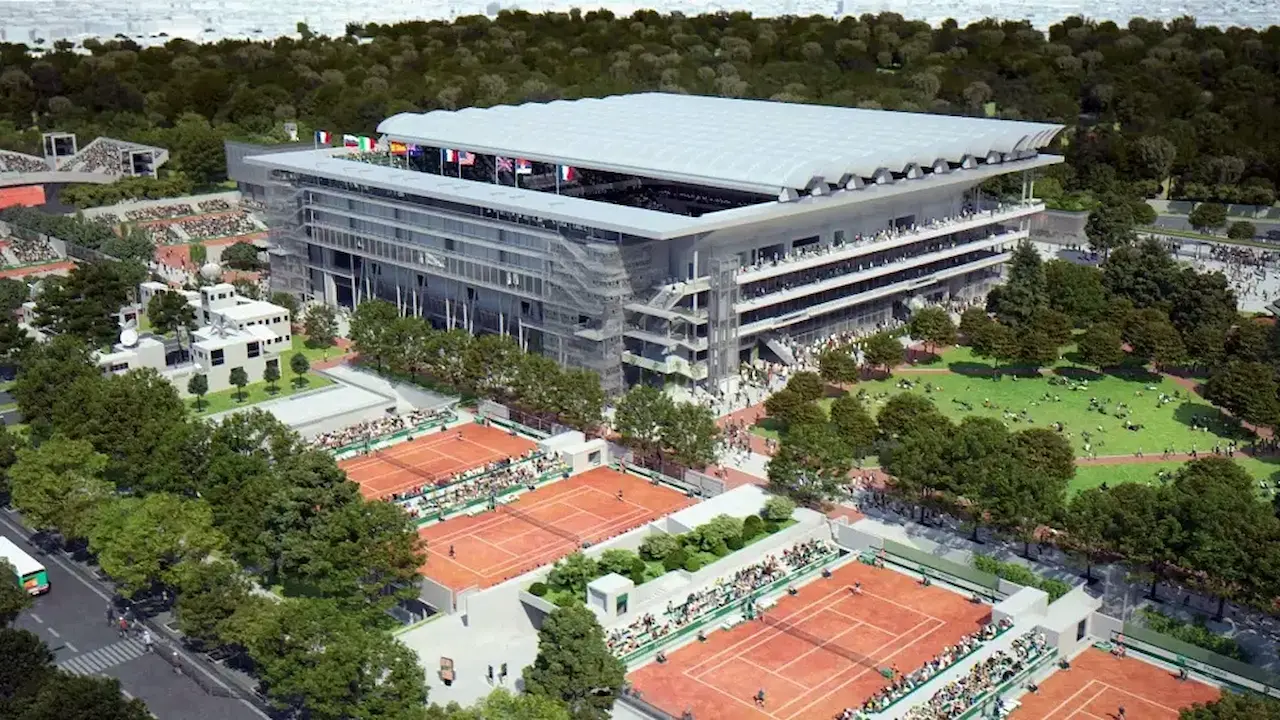 The French Open is the second Grand Slam of the year and takes place from May 28 to June 11. The defending champion is Rafa Nadal but he won't be playing this year due to a hip injuryovak Djokovic and Carlos Alcaraz will both be strongly fancied to win the tournament. Others to consider include Andrey Rublev, former finalist Stefanos Tsitsipas, Casper Ruud and Rome Masters champion Daniil Medvedev. On this informative page we will look at how to predict results in this tournament, the top statistics and more. All of which will help you back winners in the 2023 French Open.
The tournament sheet
Location: Paris (France)
Date: From May 28 to June 11 2023 (qualifiers begin May 21)
Surface: Clay (outside)
The Prize Money: €46.5m 
Defending champion: Rafa Nadal (not playing tihs year)
Novak Djokovic Wins Roland Garros Men's Singles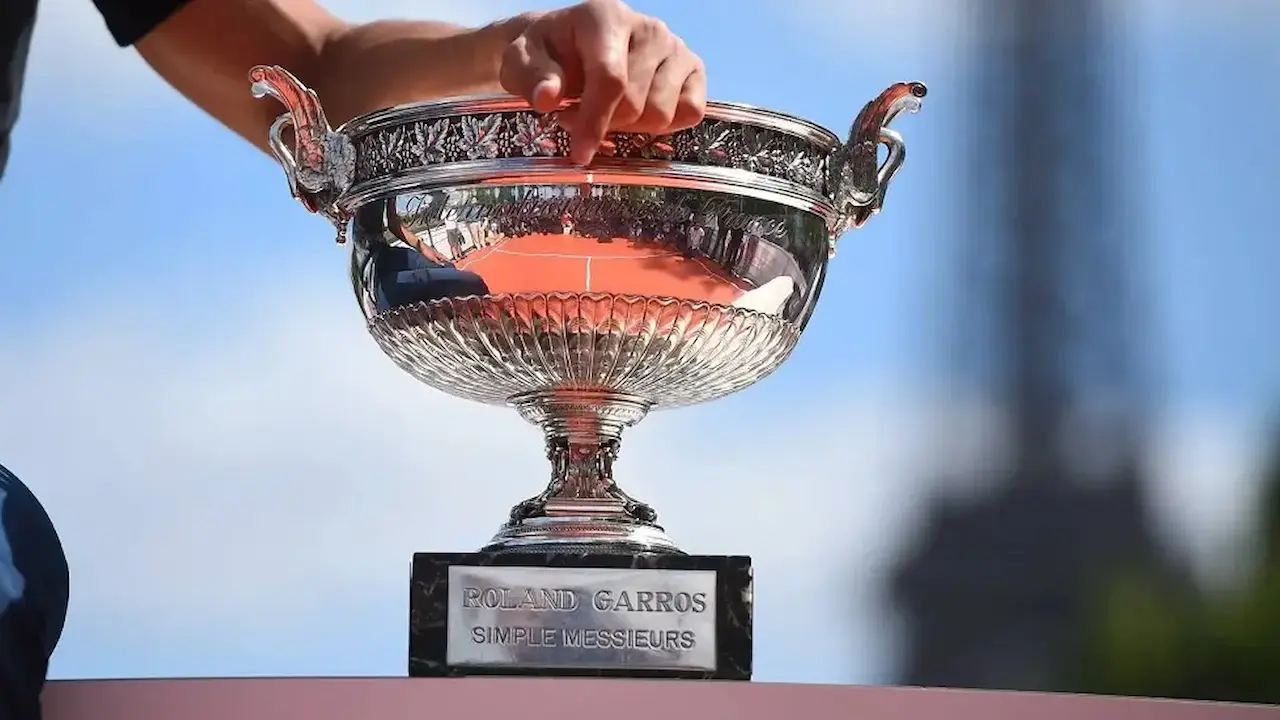 Novak Djokovic beat Casper Ruud in the final of the 2023 Roland Garros Men's Singles. He won in straight sets and it's a record 23rd Grand Slam for the Serb. His win came after beating top seed Carlos Alcaraz in the last four. For Ruud it was a second successive loss in the Roland Garros.
Iga Swiatek Wins Third Roland Garros Women's Singles Title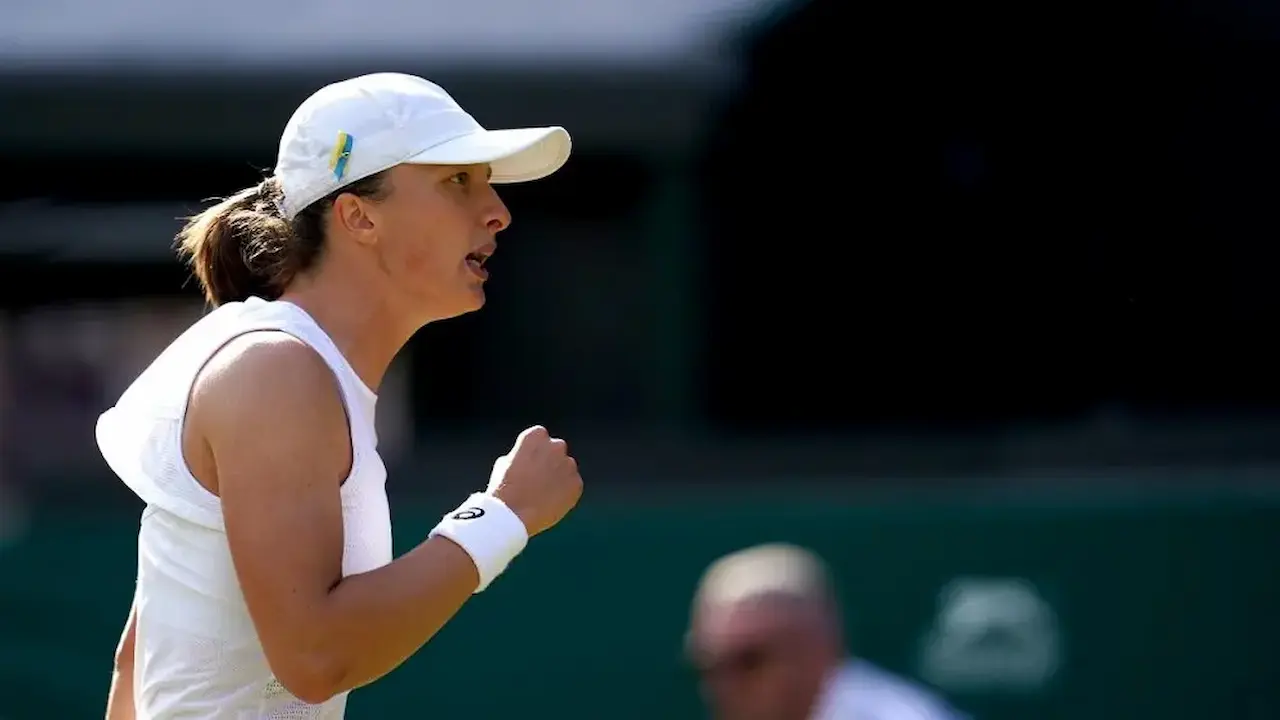 World number one Iga Swiatek has become the Roland Garros Women's Singles champion for the third time. The Pole defeated unseeded Karolina Muchova in a final three-set. The second set was lost and that was the only one Swiatek lost in the entire tournament. Swiatek ends the tournament still ranked the world number one.
Roland Garros Statistics - Sports Betting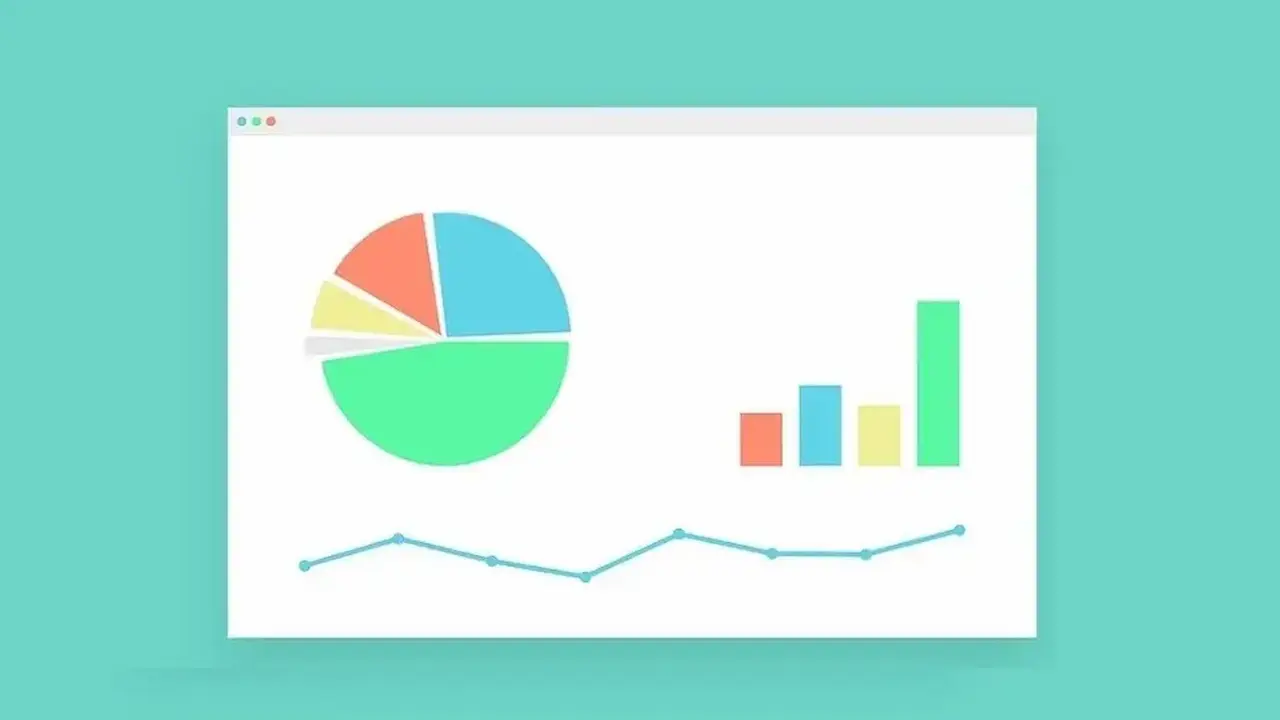 Now that you know the predictions of our tennis experts, let's look at some statistics for Roland Garros. The figures below relate to the men's singles at the 2022 Roland Garros tournament. Often in tennis, betting on an outright win sees players at short, almost unbackable odds. There are many other markets with better odds. For example, set betting, the number of games in a match or whether a tie-break will be played, so the stats below can help you with this.
Average number of games per game: 35.1 games
Matches won in three sets:  48%
Matches won in four sets: 35%
Matches won in five sets: 17%
Matches for which the winner won the 1st set:  77% 
Matches with a player coming from two sets down to win) 5%
Matches with a 6-0 set: 10%
Matches with a tie-break in the 1st set: 15%
Matches with a tie-break in the 2nd set: 10% 
Matches with a tie-break in the 3rd set: 14% 
Matches with a tie-break in the 4th set:  11%
Using these statistics, we can see that a lot of matches end in three sets. If backing in-play, then putting more bets on the winner of the first set looks a good way to make profits. Less than one in five matches last year saw a final set played, so bets on a match going to five sets isn't so profitable. Betting on a 6-0 score in a set is also unlikely to see constant profits being made, even if a player is up against someone ranked a lot lower than them.
Expert Advice for your Roland Garros Predictions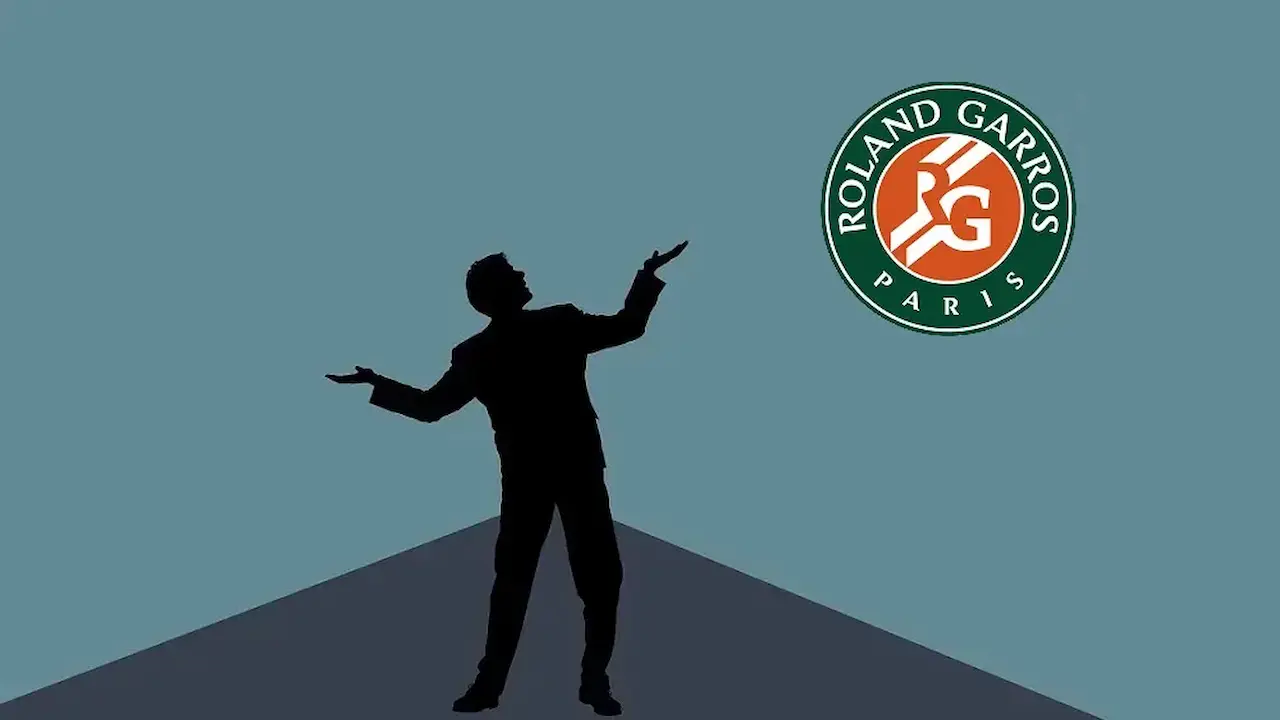 Are you looking to be placing bets on the men's singles at Roland Garros? This promises to be an exciting Grand Slam tournament but if you want to bet on it, there are several ways in which you can improve your chances of success. Below are the tips of our betting experts on what to consider when deciding who is going to win at the French Open.
Analyze the form of the players
Looking at the form of each player is extremely important. There are plenty of statistics available at the official ATP Tour website. This shows you all the results that players have achieved in their career up to the event they are currently playing.
This is a clay court tournament so particular attention must be paid to recent form on this surface. How did they get on in events played in Monte Carlo, Madrid, Barcelona and Rome for example? Carrying out this research will show you which players have been doing well this year and those who have been struggling on clay. It is also important to take into account the level of the tournaments played. Someone getting a lot of wins at 250 level may well struggle in a Grand Slam. Also, this tournament is played over the best of five sets, not the usual three, so that is something else to consider.
Place your bets at William Hill
Look at the head-to-head results
How has a player got on in previous matches against his opponent? Again, it's easy to find out these facts and they will be very useful to you. In this case, look to see how previous meetings on clay have ended. That will be a strong indication of the possible result of their match in this tournament. If a player keeps beating his opponent when the match is being played on clay, he may well be worth backing. If a player keeps losing to his opponent on clay, then a bet on him to win this match isn't advisable.
Take into account the playing surface
This is very important when it comes to predicting results at Roland Garros. This is the only Grand Slam that is played on clay. You therefore need to look at the record of a player and see how they have performed on this surface. Some absolutely adore playing on clay courts. Others don't believe the surface suits their game well and can't wait to get back on hard courts and grass. Our previews will indicate just how well a player has performed on clay and this will help you decide whether they have a good or poor chance of success at Roland Garros.
Observe the tournament history
It is a good idea to look at the past performances of the players taking part in this tournament. This is a different tournament from others because of it being on clay. Look for those players who have enjoyed success in the past at Roland Garros. Also of course, look at those players who have continually struggled to get results. Rafa Nadal has dominated this event and Novak Djokovic would have many more titles but for the Spaniard. Stefanos Tsitsipas nearly won the final two years ago. These players have to be strongly fancied to do well here because of their past record.
Look at the ATP and WTA rankings
It is important to see where each of the players is ranked in the world. You might not be too familiar with some of the lower ranked players. A quick look at the rankings will show you how high or low they are. Also, look at the Race to Milan points. This shows you how many ranking points a player has earned this year as they try to qualify for the ATP Tour Finals at the end of the season. A look at the Race to Milan rankings will show you which players have had good years so far and those who have been struggling. Look at the ranking points earned by players during the European clay court season, a good guide to their chances at Roland Garros. You can check it on ATP official Website. Rafa Nadal will have problems if he does play in this tournament. His ranking has slipped and he's now outside the top ten and could be below 16th by the time this tournament wins. That would mean a much tougher draw for the Spaniard.
In short: how to make a good prediction on Roland Garros in 2023?
To make a successful Roland Garros prediction in 2023, ther are several factors to consider. Make sure that you take the advice mentioned above into account, and follow the prediction from our tennis experts before you place a bet with bookmakers!
You can use the statistics provided on this page, and focus on matches where the odds are really worth playing. For more information, don't hesitate to consult our tennis betting tips page , our Roland Garros odds comparator , and our Roland Garros livescores . The perfect tennis bettor's toolbox!
Our Roland Garros Predictions of the moment
There are no previews at the moment for this competition
Best odds to bet on 2023 Roland Garros (Tennis)
Odds are not yet available for this competition.
Roland Garros 2023 :

Frequently Asked Questions

Since entering the Open era in 1968, there are 27 different players to have won Roland Garros. In order: Ken Rosewall, Rod Laver, Jan Kodeš, Andrés Gimeno, Ilie N?stase, Björn Borg, Adriano Panatta, Guillermo Vilas, Mats Wilander, Yannick Noah, Ivan Lendl, Michael Chang, Andrés Gómez, Jim Courier, Sergi Bruguera, Thomas Muster, Yevgeny Kafelnikov, Gustavo Kuerten, Carlos Moyà, Andre Agassi, Albert Costa, Juan Carlos Ferrero, Gastón Gaudio, Rafael Nadal, Roger Federer, Stanislas Wawrinka and Novak Djokovic.

In 2022, Rafa Nadal won the Roland Garros tournament. The Spaniard beat Casper Ruud in straight sets losing just six games to win the title for the 14th time. The women's title was won by Iga Swiatek who beat Coco Gauff in the final.

Novak Djokovic has won the Roland Garros twice in 2016 and 2021 but been beaten in four finals.

Rafael Nadal has won Roland Garros 14 times. He is the record holder of titles in this tournament and never lost a final. He is the defending champion.

At Roland Garros, men's singles matches are played over the best of five sets, so three are required for victory. As usual, the women's matches are the best of three sets.

The Roland Garros tournament is played in the west part of Paris, Porte d'Auteuil. You will have to go to 3 avenue Gordon-Benett, 75016 Paris, to attend the tournament.

This year, Roland Garros can be seen on Amazon Prime.

Prize money for the 2023 tournament is yet to be confirmed. Last year saw the loser finalists in the men's and women's singles win €1.1m.

No figure has been announced for this year. In 2022, the winners of the men's and women's singles both receive €2.2m.

Roland Garros was a French aviator, lieutenant during the First World War. His courage and determination to serve the France are at the origin of the tribute paid to him in 1928, the year in which his name is given to the tennis stadium Porte d'Auteuil. Since that day, this event has been called the Roland Garros Tournament.