Masters 1000 Miami P

redictions & Betting tips
Find our free predictions on the winner of 2023 Masters 1000 Miami, as well as our experts forecasts on all the matches of the 2023 Miami Open. Full information for your sports bets!
ATP Masters 1000 Miami - Predictions for the 2023 edition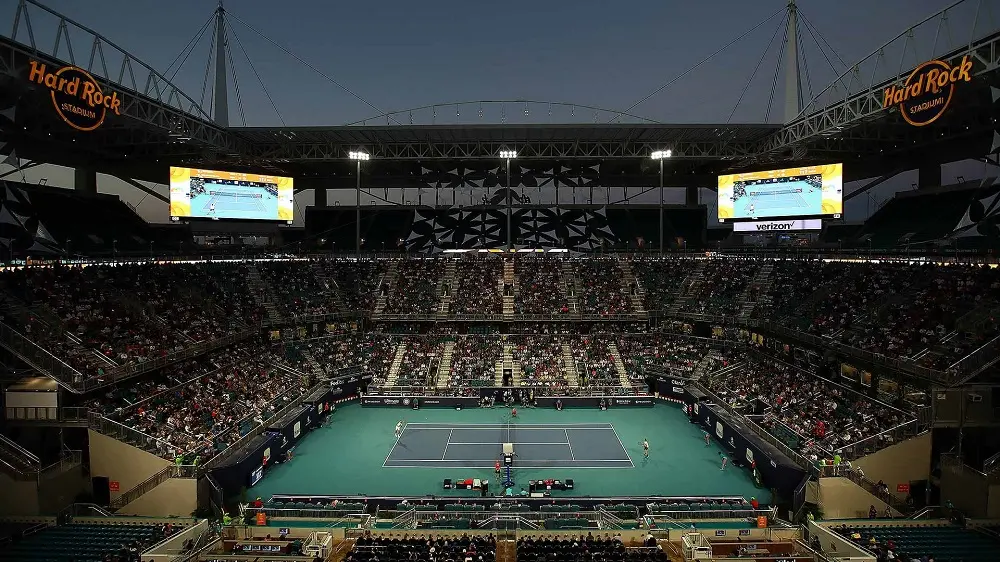 The Miami Masters 1000, also known as Miami Open presented by Itau, is one of the major tournaments of the ATP season. This year it takes place between March 22 and April 2 with Carlos Alcaraz defending the title he won last year. 
This is a Masters event so there are plenty of ranking points to be earned by those taking part. 1000 points goes to the champion, so all the competitiors will be out to boost their world rankings. Novak Djokovic won't be playing due to his ongoing COVID jabs problem. Rafael Nadal will also be absent due to injury. There will still be a highly impressive field for this tournament including new world number one Carlos Alcaraz who is also the defending champion in this tournament.
Tournament details
Venue: Miami Gardens, Florida (USA)
Dates: From March 22 to April 2, 2023
The surface: Hard (outdoor)
Prize Money: $8.8m
Defending champion: Carlos Alcaraz
Our Tips for Betting on the Miami ATP Masters 1000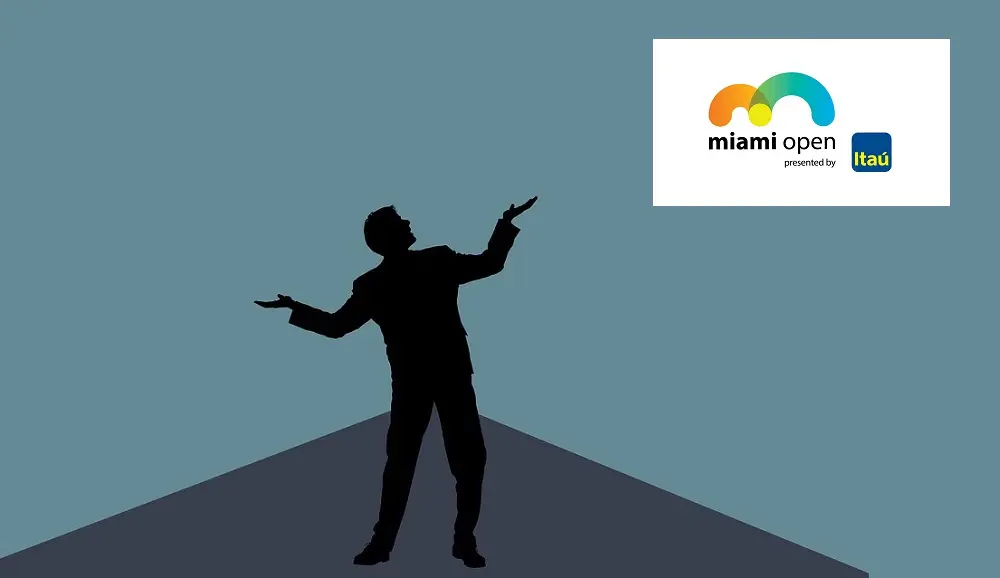 If you are looking to place bets on the ATP MIami tournament, then you need to do some research first. To improve your chances of making winning bets, read the totally free views of our tennis betting experts. Below we have a list of factors that need to be taken into consideration:
Analyze players' form
It is important to look at the form of the players. There are plenty of statistics available online, so it is a good idea to access these and see how the players in this tournament have been getting on in recent weeks. Look to see who has been getting good results, especially against high ranked players.
Take into account the playing surface
The next piece of advice is to consider what kind of surface the tournament is taking place on. This is an outdoor hard court event, one of the most common on the circuit. The surface a match is played on is important. Some players prefer grass or clay so always look at how well players have performed on each surface.
Look at the head-to-head results
Some players just don't seem to do well against others on the circuit. Many lose regularly to Carlos Alcaraz, so that gets in their head and makes it difficult to get a win the next time they play. Again with head-to-head results, you need to look at the surface a match has been played on. Also you need to look at how many sets were played in the previous meetings. Look at the head-to-head results and pay particular attention to those that were played on this surface.
Observe the tournament history
It is a good idea to look at the past performances of the players taking part in this tournament. Take a look at the previous holdings of the Miami Masters and see which players have enjoyed success and who tends to lose early on..
Look at the ATP rankings
It is important to see where each of the players is ranked in the world. You might not be too familiar with some of the players in the main draw. A quick look at the rankings will show you how high or low they are. Have a look also at the ranking points that have been earned so far in 2023, that's a good form guide. For example, the pressure is on Carlos Alcaraz in this tournamet. He has to win it to remain world number one. If he doesn't Novak Djokovic will return to the top of the rankings.
The statistics you need to know for your predictions on the ATP Masters in Miami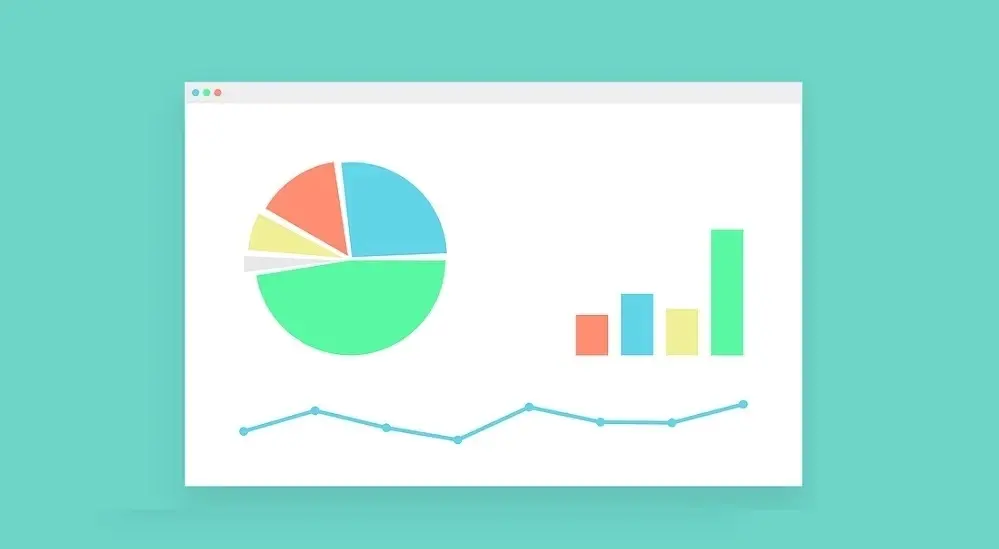 It is important to look at the statistics of a tennis tournament. This can help you identify any trends that may be in place. Here are some key statistics from the 2022 event and the history of this tournament.
Average games per match: 23.2 games
Two-set matches: 67% (up 5% from 2021)
Three-set matches: 33%
Matches where the winner won the first set: 84% (up 2% from 2021)
Matches with a 6-0 set: 2%
Matches with a tie-break in the 1st set: 27% (9% higher than the previous year)
Matches with a tie-break in the 2nd set: 11%
Matches with a tie-break in the 3rd set: 5% (17% of the matches in three sets)
Other Miami Masters facts
No player has retained this title since Novak Djokovic in 2016.
Five of the last six finals have been won in straight sets.
Three of the last four winners have been first-time champions in Miami.
Six of the last 11 finals have had a tie-break.
Our Predictions on the Winner of the ATP Miami 1000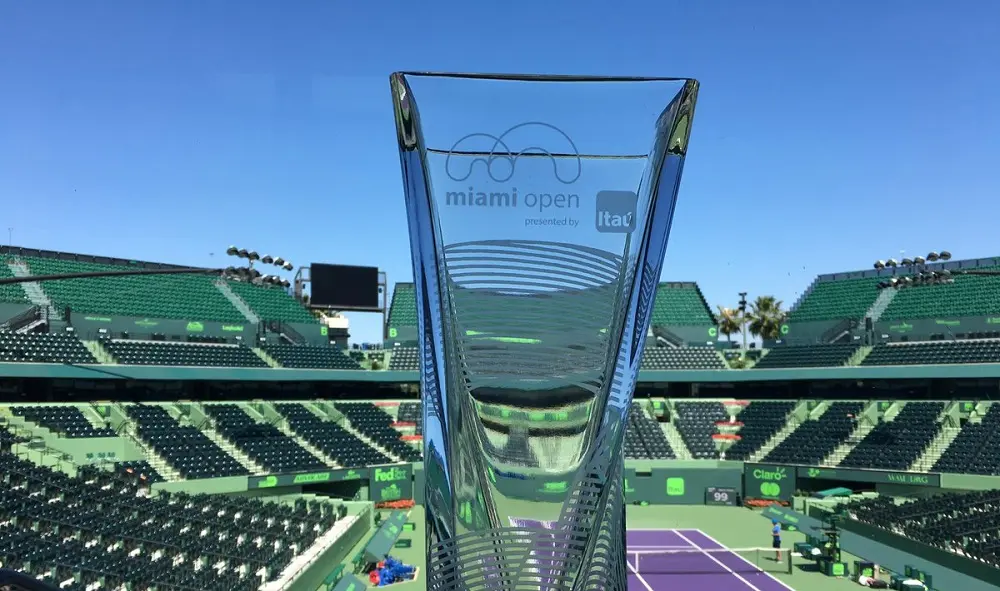 This looks like being an open tournament this year. Neither Novak Djokovic or Rafael Nadal will be playing in this tournament. The defending champion is Carlos Alcaraz and he's been in good form since returning from injury. He has played three tournaments (two on clay) and won two of them. That includes an impressive win at Indian Wells on March 19 when beating Daniil Medvedev in the final for the loss of only five games. Medvedev will again be a strong title challenger in this Miami tournament.
Cameron Norrie has also been regularly going deep in tournaments and has to be considered. Stefanos Tsitsipas reached the Australian Open final this year and is another for the shortlist. Taylor Fritz is another who could well get to the latter stages. 
Latest Odds for the Miami Masters
Carlos Alcaraz is the favourite to win this Masters tournament. Bookmakers believe that we may well see a repeat of the Indian Wells final that saw Alcaraz end the winning streak of Daniil Medvedev. They are the only two players in single odds with Jannik Sinner next in the list.
Carlos Alcaraz, odds of 2.75
Daniil Medvedev,  odds of 3.6
Jannik Sinner  odds of 12.00
Stefanos Tsitsipas, odds of 19,00
Felix Auger-Aliassime, odds of 23.00
Alexander Zverev,  odds of 26.00
Taylor Fritz, odds of 29.00
Andrey Rublev,  odds of 29,00
Cameron Norrie, odds of 34,00
Hubert Hurkacz, odds of 34.00
Casper Ruud, odds of 34.00
Frances Tiafoe, odds of 41.00
Alex de Minaur, odds of 41.00
Holger Rune, odds of 51.00
Tommy Paul, odds of 51.00
Odds from Bet365 
Our Masters Miami Predictions of the moment
There are no previews at the moment for this competition
ATP Masters 1000 Miami : best odds to bet
Odds are not yet available for this competition.